Chantalle Ng Was Once Beaten Up So Badly By Her Dad Huang Yiliang, She Had To Be Hospitalised For A Week
Her mum Lin Meijiao eventually dropped charges against her ex-husband 'cos she saw how much stress the then-11-year-old Chantalle was going through when she had to testify in court.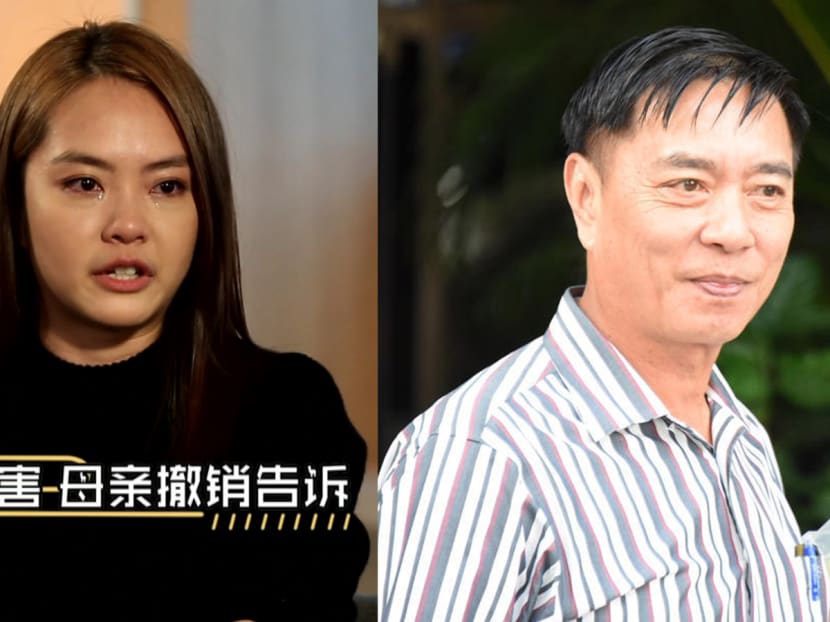 Before My Star Bride turned her into Mediacorp's hottest young star, Chantalle Ng, 25, was famous for being the only daughter of former couple Lin Meijiao and Huang Yiliang.
On this week's episode of talk show Hear U Out, Chantalle opened up about the most traumatic incident that happened to her when she was a kid.

"Most of the unhappiness that I had when I was a child came from my dad. My parents were divorced before I turned one, and I had to visit my dad every Sunday 'cos my mum had custody of me, recounted Chantalle.
Even as a child, she found Yiliang, now 60, "very fierce", saying that the way her dad showed his love was "difficult for children to accept".
"His temperament was rather volatile and I would never know when he would lose his temper. I remember asking my mum if I could stop seeing him because I'd get very nervous every Saturday, the day before I met him, said Chantalle. My mother brought me to a social worker to talk about why I didn't feel comfortable and didn't want to see my dad."
It was only when she was in primary five when something so serious happened that she cut off all contact with Yiliang.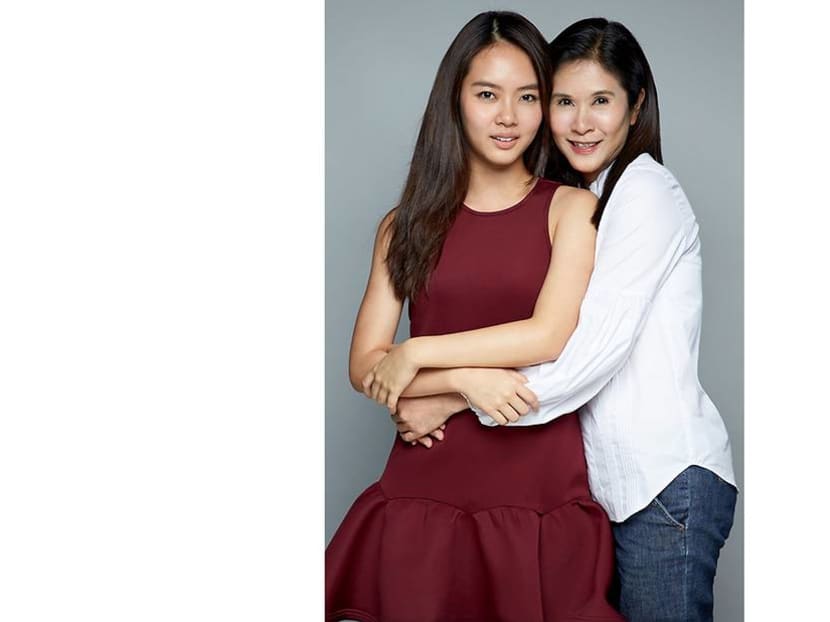 "Perhaps he was under a lot of stress and my PSLE was coming up, so he engaged a lot of tutors to give me lessons, recalled Chantalle. Maybe he felt anxious for me to do well, and one of them might have given him negative feedback. [My dad] got angry when he heard that I wasn't good in math and he lost control of himself when he came to my place. The matter became a police case [because] I got hit and it was so serious that I had to be hospitalised for a week."
According to Chantalle, it was reported in the news that Yiliang was being investigated by the police. However, details of the case were not made public because the judge wanted to protect Chantalle, who was still a minor.
"At the time I was so afraid that I didn't have time to get angry," Chantalle said with tears in her eyes. "I've always been afraid of him since I was young, because I knew that it was possible for him to get violent if it wasn't a good day for him."
Although the incident happened over a decade ago, Chantalle recalls Meijiao coming into the room to try to stop him.

"He was going overboard while hitting me, and he wanted to hit her [when she tried to stop him]. I shouted at him, 'Don't hit my mother'," said Chantalle.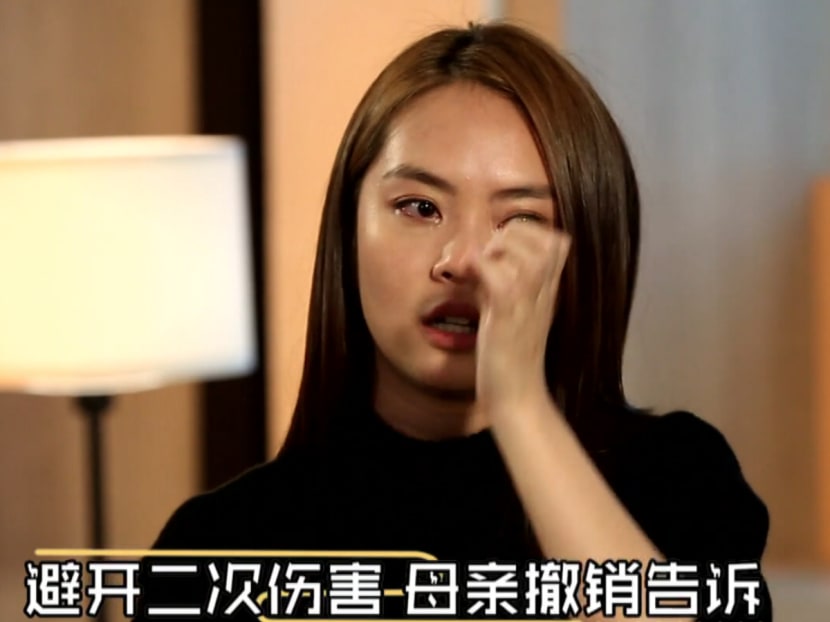 "I had to testify in court because it was a police case, but my mother dropped charges against him after she saw how stressed I was. Everyone involved in the matter had to be present [during the hearings], and I was very afraid whenever I had to see him. She didn't want me to feel even more stressed."
"After what happened, a lot of people still asked me if I was in contact with my father because they didn't know how serious the incident was, said Chantalle, adding that her elders would tell her to forgive Yiliang because he's still her father.

I felt very guilty when I was in secondary school so I thought of resolving things with him. I met him a few times but I was still very fearful, so I distanced myself from him. Even at 25, I don't think I'm ready [to face him], she said.
Photos: Mediacorp, CNA
To find out what else Chantalle revealed in this week's episodes of Hear U Out, click here for part 1 & here for part 2.
Catch Chantalle in Live Your Dreams, now available on meWATCH.