Charmaine Sheh, 47, Throws 16-Table Banquet To Celebrate Mum's 70th Birthday
The actress is very close to her mum, who single-handedly raised her and her siblings after Charmaine's dad passed away over 40 years ago.
While much has been written about Hong Kong actress Charmaine Sheh's love life and her hopes to get married and be a mother, less talked about is her relationship with her mum. 
Charmaine is known to be very close to her mum, Lily, who was a radio DJ back in the '70s.
The actress once shared in an interview that she did not have a happy childhood. Her dad died in a car accident when she was just five, and her mum single-handedly raised her and her two brothers.
Though it was tough taking care of three kids by herself, Lily managed to save enough money to pay for Charmaine's college education in Switzerland, where she majored in hospitality.
There's also no doubting how much Charmaine loves her mum. She once revealed that she grew up sleeping in the same room as her mum as the latter was scared of being alone.

She would also make sure to spend her mum's birthday and Mother's Day together no matter how busy she is with work. She also reportedly bought a house and a car for her mum as past birthday gifts.

So it comes as no surprise that Charmaine would spare no expense when her mum turned 70 recently.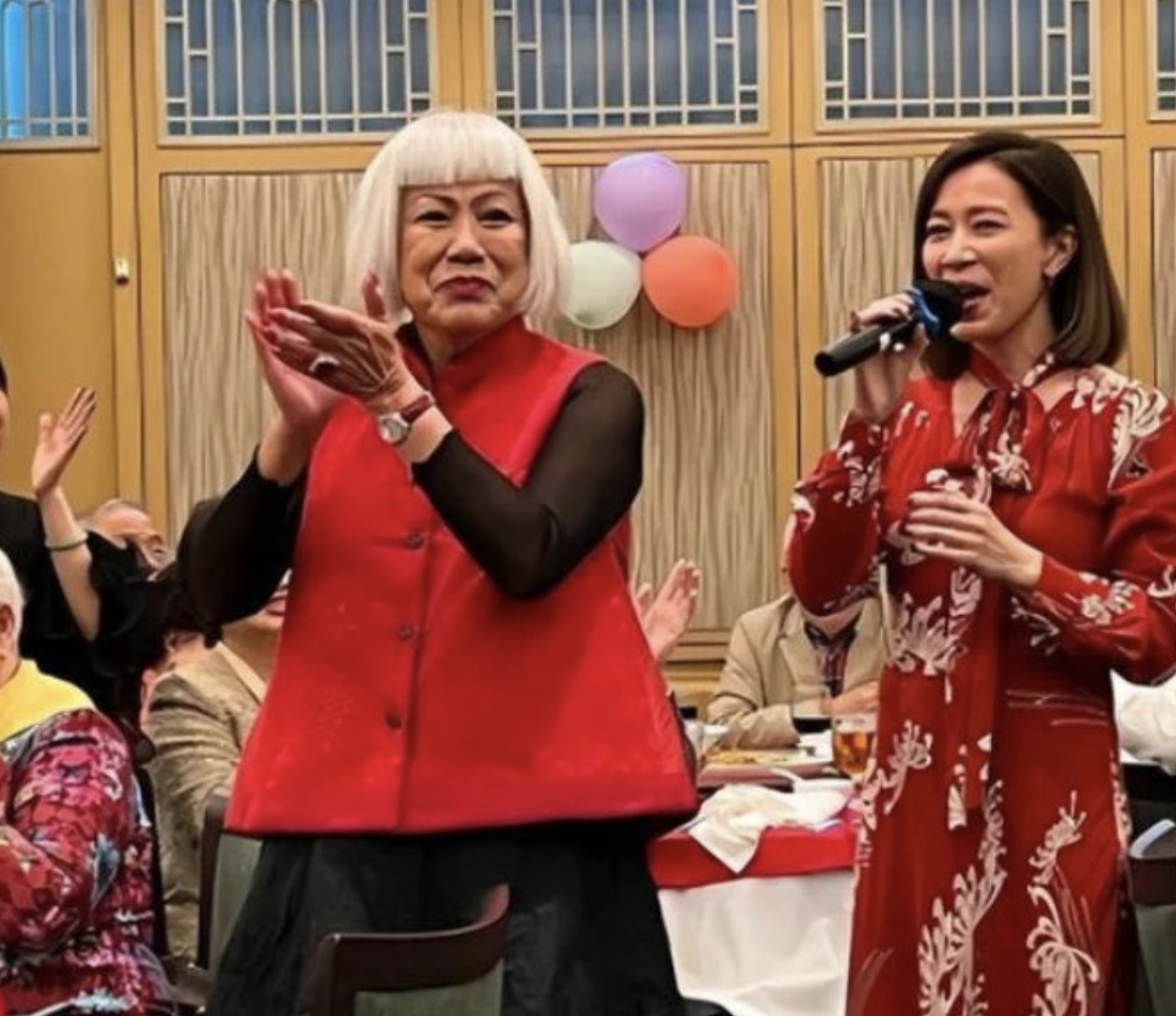 Charmaine with the star of the night
According to reports, Charmaine hosted a lavish 16-table banquet to celebrate Lily's special day.
Louis Koo's mother was spotted in pics taken at the dinner, as was Charmaine's close pal, actress Catherine Chau.
Charmaine and Lily were both dressed in auspicious red outfits for dinner, with Lily looking extremely spritely in her chic bob.
Also doesn't the actress look just like her mum?
Lily and her guests. That's Louis' mum standing between Charmaine and Lily
Charmaine and Lily with veteran Hong Kong entertainment reporter and host, Wang Manling
Actress Catherine Chau (far right) also showed up to the occasion
Photos: Chinapress, Sina
Catch Charmaine in the first season of Line Walker on meWATCH, or watch the first episode below.