Chatterbox Lowers Its Famed 'Atas' Chicken Rice Price After Nearly $4mil Revamp
The price for its decadent $27 chicken rice has been adjusted. 8days.sg gets a sneak peek at the soon-to-be-reopened restaurant.
Chicken rice may be standard hawker fare, but most Singaporeans would know the 'atas' version served at Chatterbox. The restaurant at Mandarin Orchard hotel is famous for its $27 Mandarin Chicken Rice, which is hardly a random weekday lunch unless you're a crazy rich Asian. Incidentally, Chatterbox's glitzy regulars include Jackie Chan, JJ Lin, Patrick Tse and veteran singer Jenny Tseng, as well as former presidents Tony Tan and S.R. Nathan. Oh, and Jay Chou used to drop by with his crew for supper after his concerts here.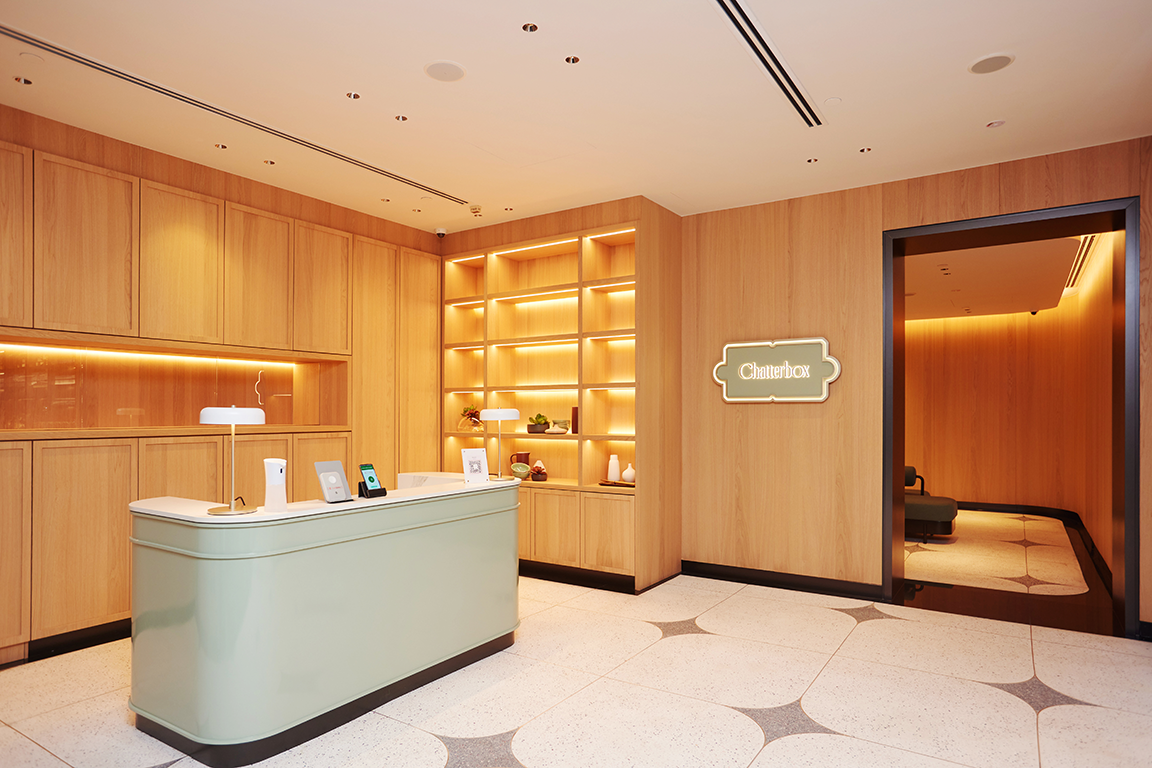 But the 51-year-old restaurant has been on a hiatus since last October for revamping, while Mandarin Orchard is being converted to the new Hilton Singapore Orchard hotel. 8days.sg learns that Chatterbox's upgrade alone cost "close to S$4 million".

The refreshed restaurant will reopen its doors on March 14, 2022. Here's a sneak peek at the new space.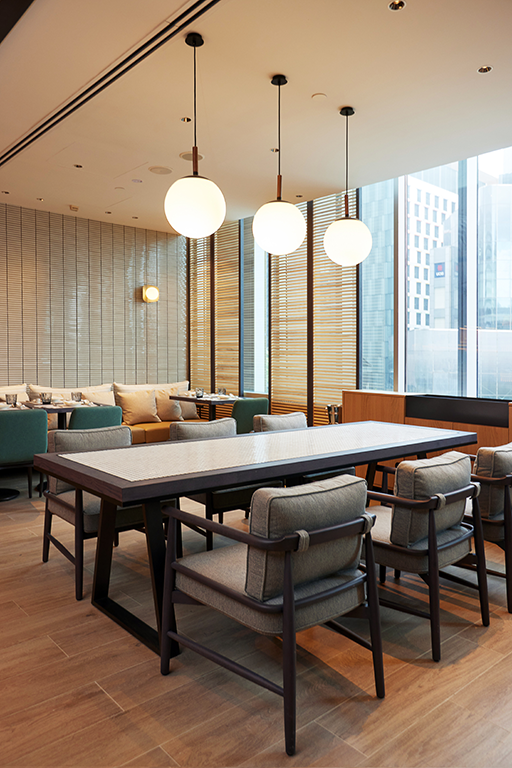 Multi-million dollar facelift
Those who have been to the old Chatterbox may remember its millennium green decor. That has since changed; the bulbous highlighter-hued chairs have been replaced with 126 seats in a sleek Japanese-style setting that looks like an upscale private club. There are two entrances to the fifth floor restaurant, from Mandarin Gallery mall and Hilton hotel itself when it opens for business.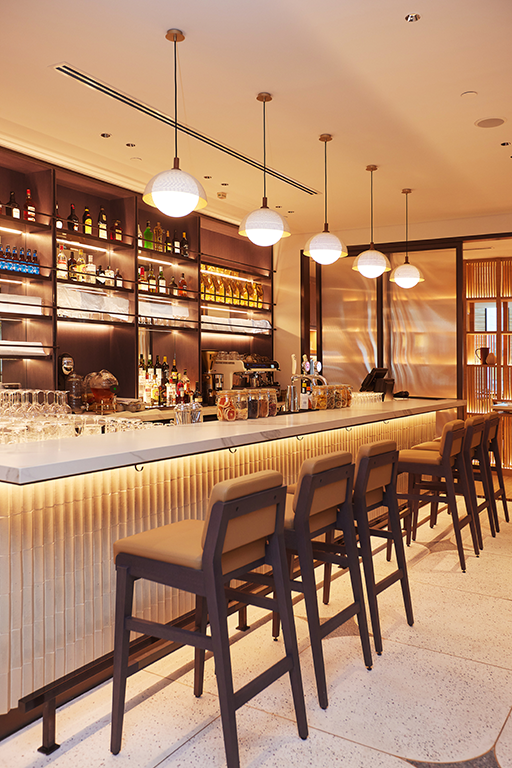 Pre-meal tipple
There's a 15-seat bar within Chatterbox, where you can order a pre-meal tipple like tropical Chatterbox's Punch ($17) with banana-infused gin.
Solo dining
Interestingly, there are also seats catered to solo diners and those who are looking for a spot to enjoy a quick coffee and dessert. But don't expect any Western mains here. That part of the menu has been removed as the restaurant wants to focus on its Asian offerings.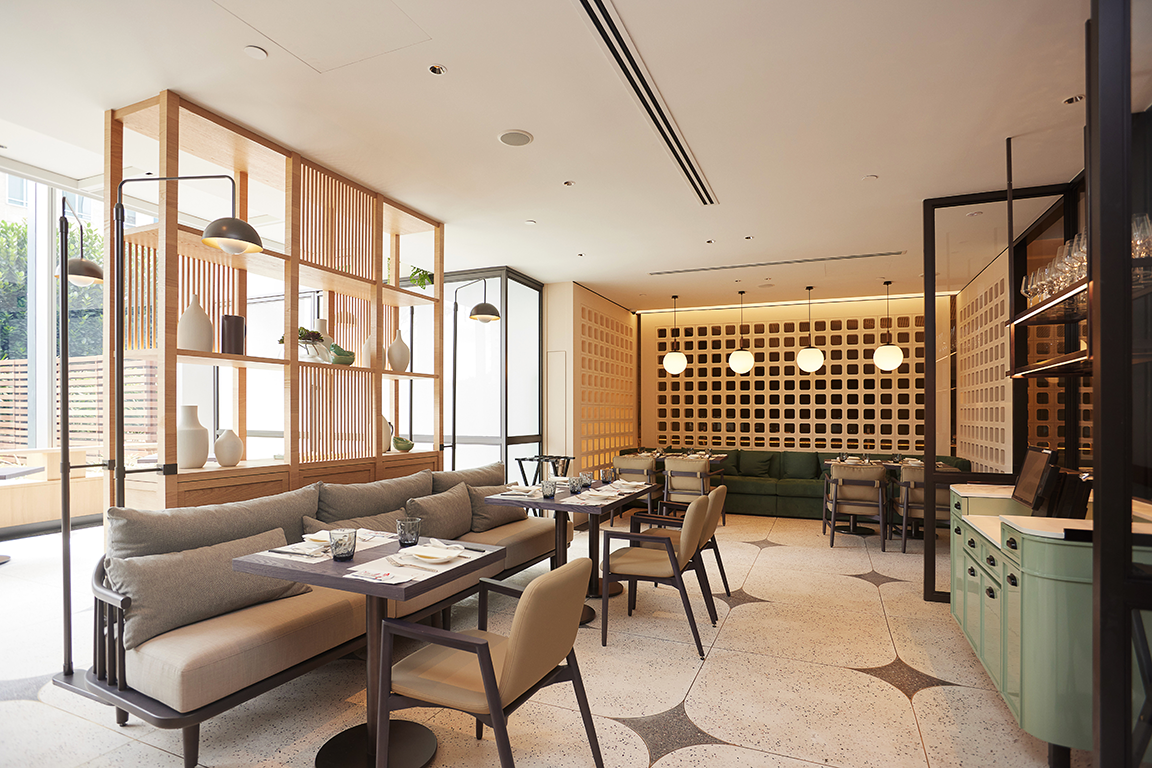 The new Chatterbox has 126 seats.
 

Coming soon: Air-conditioned veranda seating.

Chicken rice price

Chatterbox fans would likely be anxious to know if the chicken rice is still here, still good and still the same since its debut in 1971. Instead of $27, the Mandarin Chicken Rice set - which comes with a quarter portion of chicken, rice, soup and condiments - is now $25 (before GST and service charge lah). You can also order a Half Chicken ($38) and Whole Chicken ($72) for sharing. "We wanted to ensure that our prices remain competitive and attractive to our regulars and potential customers," explains a Chatterbox rep.

The recipe

The chicken rice recipe here is still as closely guarded as ever (apparently, only six chefs in Chatterbox's history know the top-secret recipe). One of them is executive chef Liew Tian Heong (pictured), 61, who has been with the restaurant for over three decades.

"The recipe is still the same," he reassures us, though he points out one significant change post-revamp: The chicken is now steamed in a commercial steamer, instead of being boiled in stock like how it's done, old school-style, for the past five decades. But chef Liew has his own magical ways of making the steamed chickens taste like the boiled ones, though you will have to work your way up Chatterbox's kitchen hierarchy to find out exactly how, 'cos he ain't spilling any beans.

Steamed for QC purposes

According to the chef, this updated cooking technique will ensure consistent quality for every bird. "We used to boil 20, 30 chickens in a 100-litre kettle in the kitchen, and there can be a difference in how the chickens on top and at the bottom [turn out]," he shares. The steamer can fit up to 30 chickens at a time (pre-pandemic, Chatterbox sold up to 200 chooks a day on weekends).

Other than that, everything else has been kept the same, from the Malaysian farm supplier that has been sending chooks to Chatterbox for over 30 years, to the way the steamed chicken is cooled under running water instead of being dunked in an iced water bath. This ensures that the chickens have silky skin without the clear gelatinous layer that bines with the meat. Now, this may be a tragedy if you live for that chicken jelly, but it's also more palatable for, ahem, younger folks who can't appreciate that precious wobbly bit.

The rice

The rice, like before, is cooked from aged jasmine grains in a chicken stock with ginger, garlic and pandan leaves. It's meant to be drizzled with soy sauce and house-made chilli padi sauce and ginger paste.


The latter two condiments are freshly blended in Chatterbox's kitchen with a $26,000 Robot Coupe blender. "My chilli sauce is thick – when you scoop it up, it doesn't drip down like rain," jokes chef Liew.

Mandarin Chicken Rice, $25 (8 Days Pick!)

The chicken rice's presentation is also updated; no more plates with '70s-style lattice edges on a lacquer tray. The new set looks modern and a little hipster on its rustic wooden tray, and despite the lower price, the portion doesn't appear to have shrunk noticeably.

But the taste is just as good as we remember, with flavourful al-dente rice delish enough to eat by itself, or with the succulent, velvet-skinned chicken and feisty chilli. The accompanying bowl of wholesome chicken broth with cabbage and tofu is also no afterthought (who else feels us about chicken rice stall soup that tastes like salty water?)

That said, we have tried almost as good chook at Purvis Street chicken rice purveyor Chin Chin ($4.50 for an individual set), except it's worth paying the premium for Chatterbox's good quality chicken and superb rice – which some would argue is the soul of the dish – and the exceptional ambience.

Lobster Laksa, $34 (8 Days Pick!)

Other than chicken rice, Chatterbox is also well-known for its laksa, which comes with almost a whole 350g Boston lobster, gooey-yolked quail eggs, tau pok and thick bee hoon in a thick, lemak coconut milk gravy. Very sedap. Get this and the chicken rice to share with your clan – we're greedy for this luxe laksa but too stuffed from chicken rice to manage a full portion by ourselves.

Mackerel & Crab Otah-Otah, $18 (8 Days Pick!)

This decadent otah slab is stuffed with mackerel and snow crab, then wrapped in a banana leaf and grilled over a charcoal fire. It's piquant and rich with just the right soft-firm texture, and the crab meat imbuing a subtle briny sweetness. If you can take the heat, it's best enjoyed on its own or with hot white rice. There are more classic local picks offered here, like Coffee Pork Ribs ($26), Hokkien-Style Bak Kut Teh ($28) and BBQ Sambal Stingray ($25).

Beef Hor Fun, $25

Another popular dish in Chatterbox's repertoire, the silky hor fun here goes well with tender slices of Australian beef. But there's just so much – too much – of the black bean gravy, and it doesn't help that we are constantly being seduced by the other (more attention-grabbing) dishes on our table.

Lemon Butter Tiger Prawns, $28

One of the two new dishes on the menu by chef Liew for the reopening is this tiger prawn pick, where springy crustaceans are tossed with curry leaves and chillies, and draped in a sticky lemon butter sauce. We like it better than the typical ultra-jelak salted egg yolk sauce, and its tangy flavour whets our appetite enough for us to stuff our face with more food. The Sea Perch with Burnt Green Chilli ($35) with a house-made green chilli paste is also new, though the fish and chilli pairing didn't particularly appeal to us.

Sea Perch with Burnt Green Chilli, $35

Wok-Fried Sambal Vegetables, $12

For this dish, you get a choice of either kang kong or winged beans fried in a house-made sambal sauce. The winged bean version we tried is very good. The robust sambal clings to the little ridges on the sliced beans, which boast fierce enough wok hei to make us reach for more helpings.

Signature Coconut Ice Cream, $15

Now, this is a dish that's almost as old as Singapore, having been around for 51 years since Chatterbox's inception. A hollow coconut husk holds two scoops of coconut ice cream crowned with whole walnuts, a pretty marble chocolate shard and a skewer of lychees. The velvety, creamy ice cream is coated with crunchy desiccated coconut and a sultry drizzle of chocolate sauce, which we enjoy with the even crunchier walnuts and juicy fruit (the very sweet choc shard is only necessary here, we feel, for the aesthetics).

Address and opening hours


Address: #05-03 Hilton Singapore Orchard, 333 Orchard Rd, S238887

Tel: 68316291

Opening hours: Open daily 11.30am-2.30pm; 5.30pm-10.30pm

Facebook, Instagram

Photos: Kelvin Chia

Chef Liew's photo: Chatterbox