Chef-Turned-Hawker Closes Golden Mile Pao Fan Stall; Poor Sales Despite Working 12 Hours Daily, 7 Days A Week
The millennial hawker closed Can's Classic Pao Fan after seven months of netting "$1K to $2K" monthly despite working every day. "I was definitely feeling the pressure to earn more lah, especially since I have a kid," he says.
While the pandemic has seen the rise and fall of many new F&B business – including Burgrill, a rosti and Western food joint run by two millennial brothers in Hong Lim – the closure of Can's Classic Pao Fan after a brief seven-month run at Golden Mile Food Centre came as a bit of a surprise.
After all, pao fan is a relatively popular hawker dish. And its Malaysian-born towkay, Kenny Chong, has more than a decade of experience cooking at various Seafood Paradise outlets including its Marina Bay Sands flagship, having worked his way up from waiter to assistant chef. The mild-mannered 33-year-old then quit his job and went on sabbatical in New Zealand, before returning and setting up a pao fan hawker stall.
"I really can't bear to let go [of my stall]. But after thinking about it, it's not worth it. I really don't have a choice but to close it," the chef-turned-hawker – married with an 18-month-old daughter – tells 8days.sg, citing a combination of factors including middling footfall and rising costs that led to his decision.
No part of this story or photos can be reproduced without permission from 8days.sg.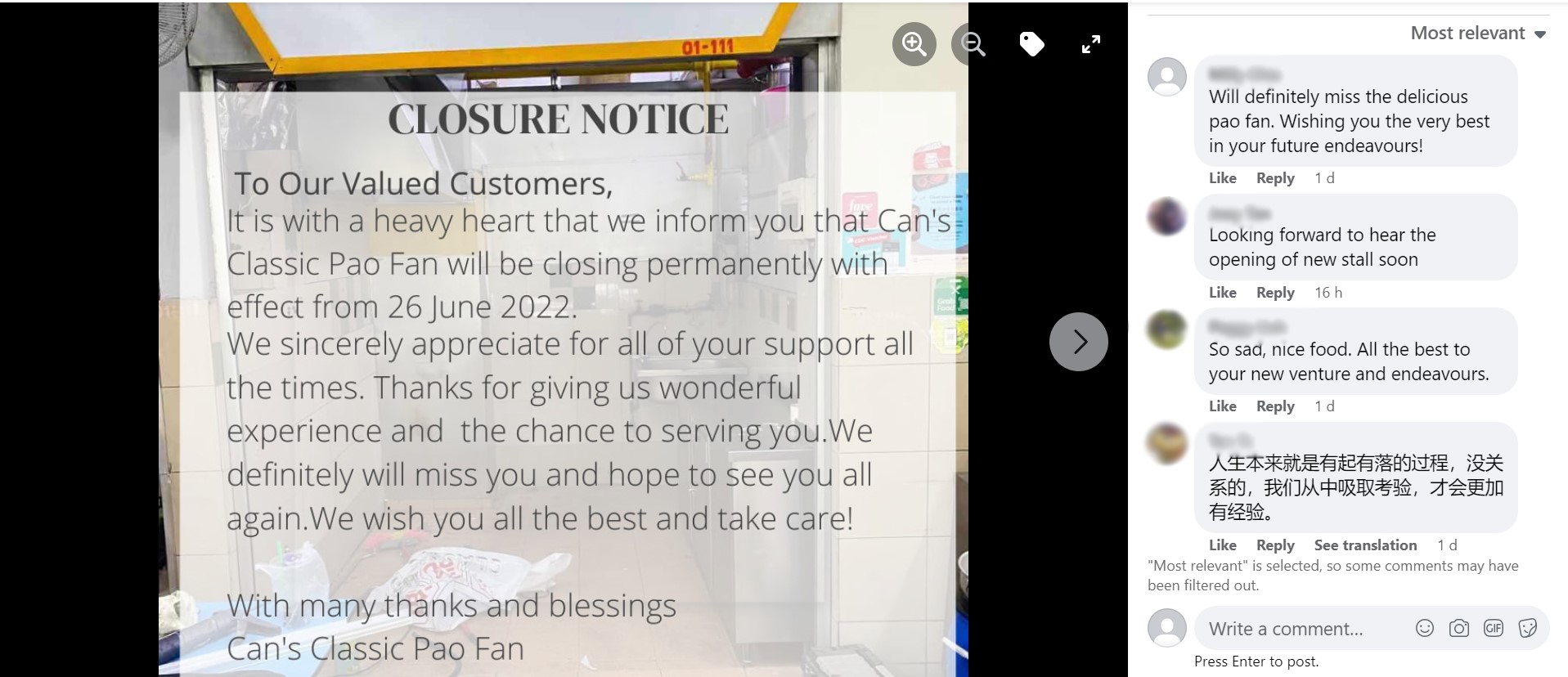 Can's Classic Pao Fan closed on June 26
The pao fan stall announced its closure on its final day (June 26) with a simple Facebook post. "It is with a heavy heart that we inform you that Can's Classic Pao Fan will be closing permanently with effect from 26 June 2022," said the post. "Thanks for giving us [a] wonderful experience and the chance to [serve you]. We definitely will miss you and hope to see you all again."
Several netizens expressed their disappointment in the comments. "So sad, nice food. All the best to your new venture and endeavours," read one comment. Our colleague who reviewed his stall also quite enjoyed the hawker's prawn-forward pao fan broth.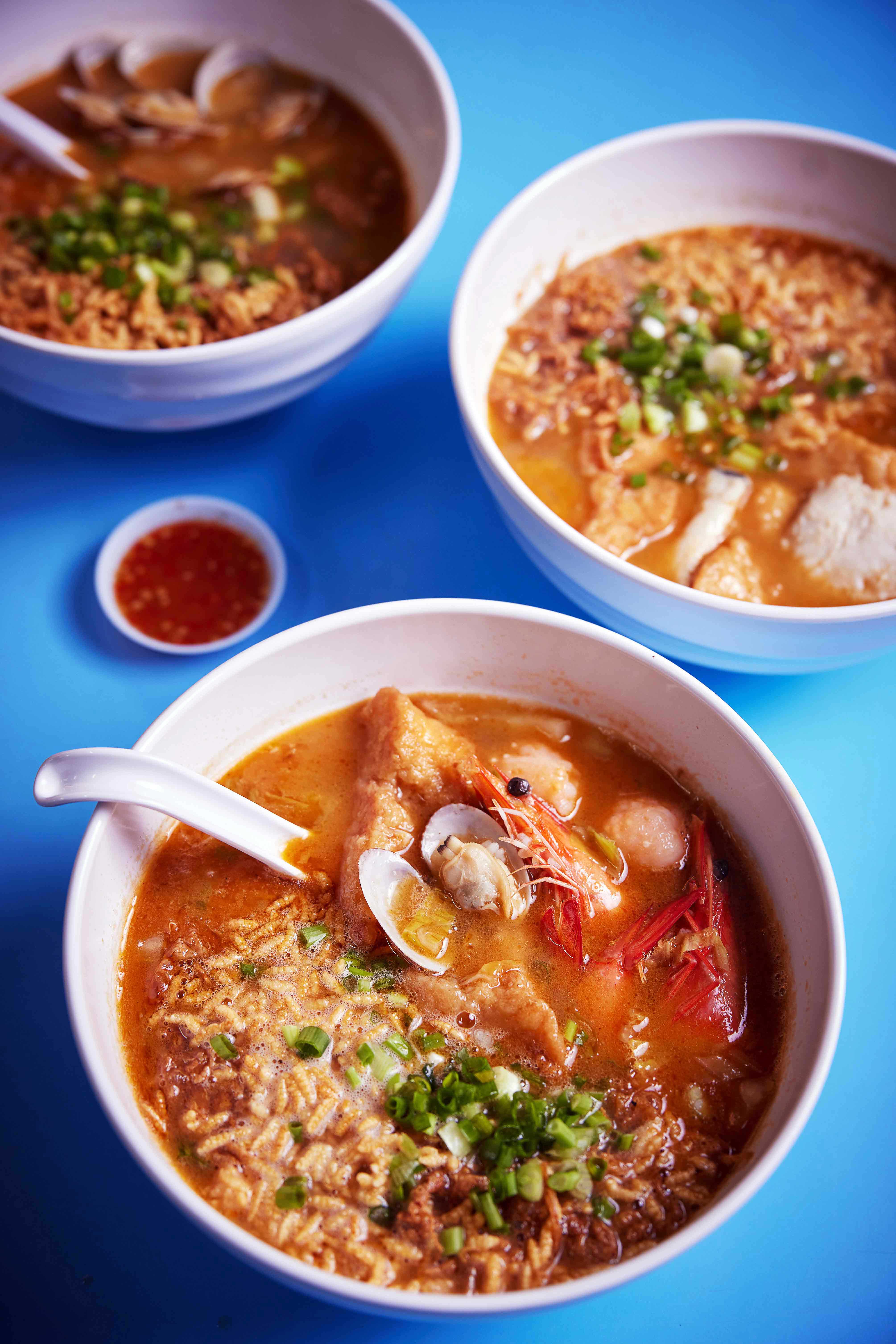 Not an everyday food
The chef-turned-hawker tells us over the phone that one of the main reasons for the closure was the lack of a consistent customer base for his pao fan, despite a number of media reports; they only led to "a [temporary] surge in customers" that always "returned to normal after a few days", says the hawker.
One reason he gives for the stall's lacklustre crowd is "fierce competition" with the plethora of other popular stalls at buzzy Golden Mile Food Centre, which includes the likes of Wen Li Taiwanese Food (by former Five Guys burger cooks) and Thailand Chicken Rice.
He avers that his choice of cuisine, ranging in price from $5.50 to $7.50 per bowl, might've played a part too: "I think that pao fan, despite being quite popular [over the last few years], is not an everyday thing. It's the type of food that people eat once a week – or maybe if you don't eat it at all, it's okay too. Or maybe pao fan is just getting passe (laughs)."
As such, he only averaged around "60 bowls" a day. "It's not a lot, and that's stretched out over long hours, so it's really not ideal," he says. "It's not worth it [due to the time investment], and it's very hard to cover costs."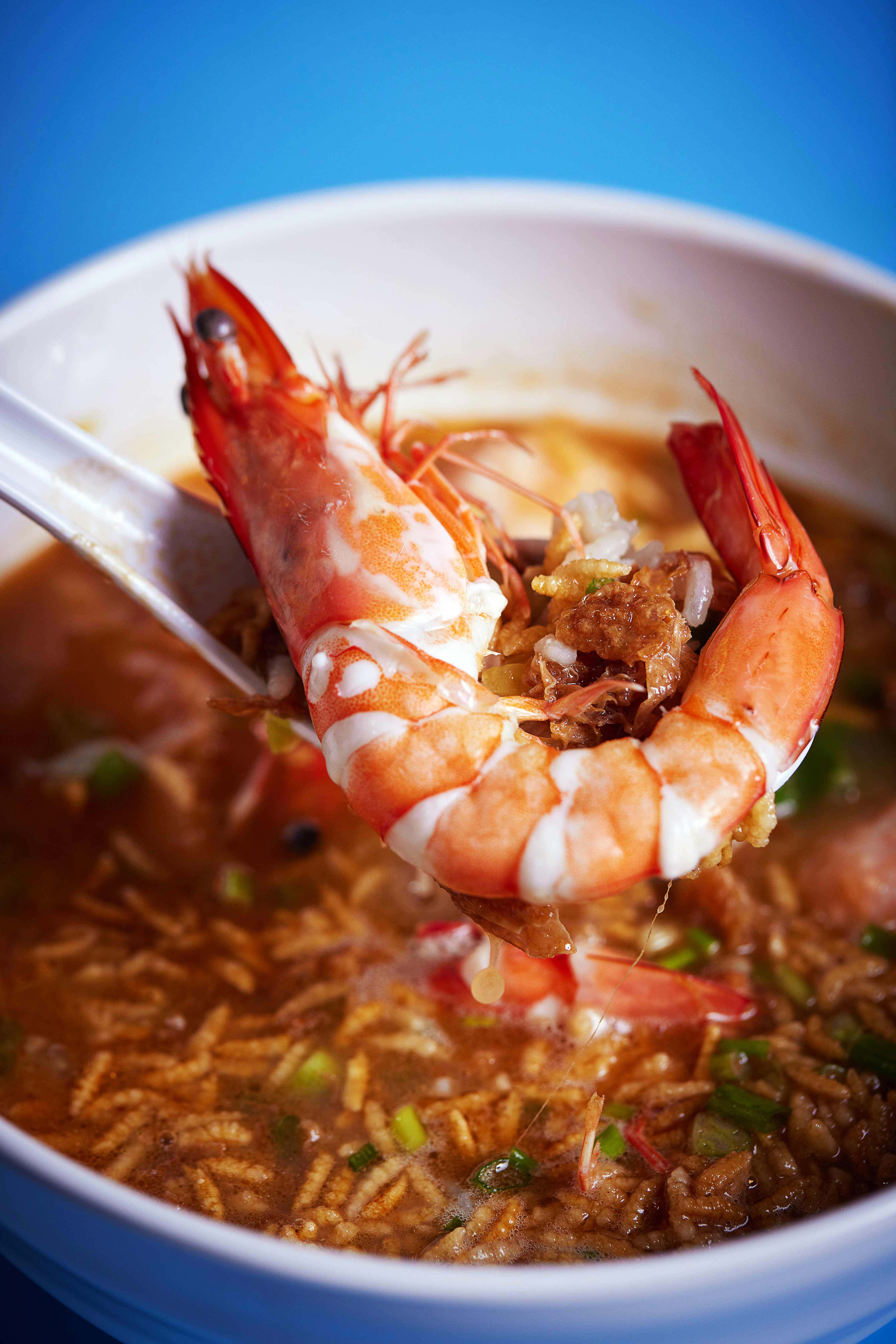 Rising costs ate into profits
The rising price of ingredients also contributed to his decision. Though there's been word going around of skyrocketing prices for fresh seafood, Kenny estimates that "everything went up by about 10 percent on average." He adds: "Things didn't increase by a lot, but it's another layer of stress and worry," he adds. 
There wasn't much fat for Kenny to trim either: the ex-chef already runs the stall solo, figuring that hiring extra help would only lead to "more costs". "I've always worked in a kitchen, so more work wasn't an issue – the issue was really that I wasn't selling a big enough volume to make [being a hawker] worth it."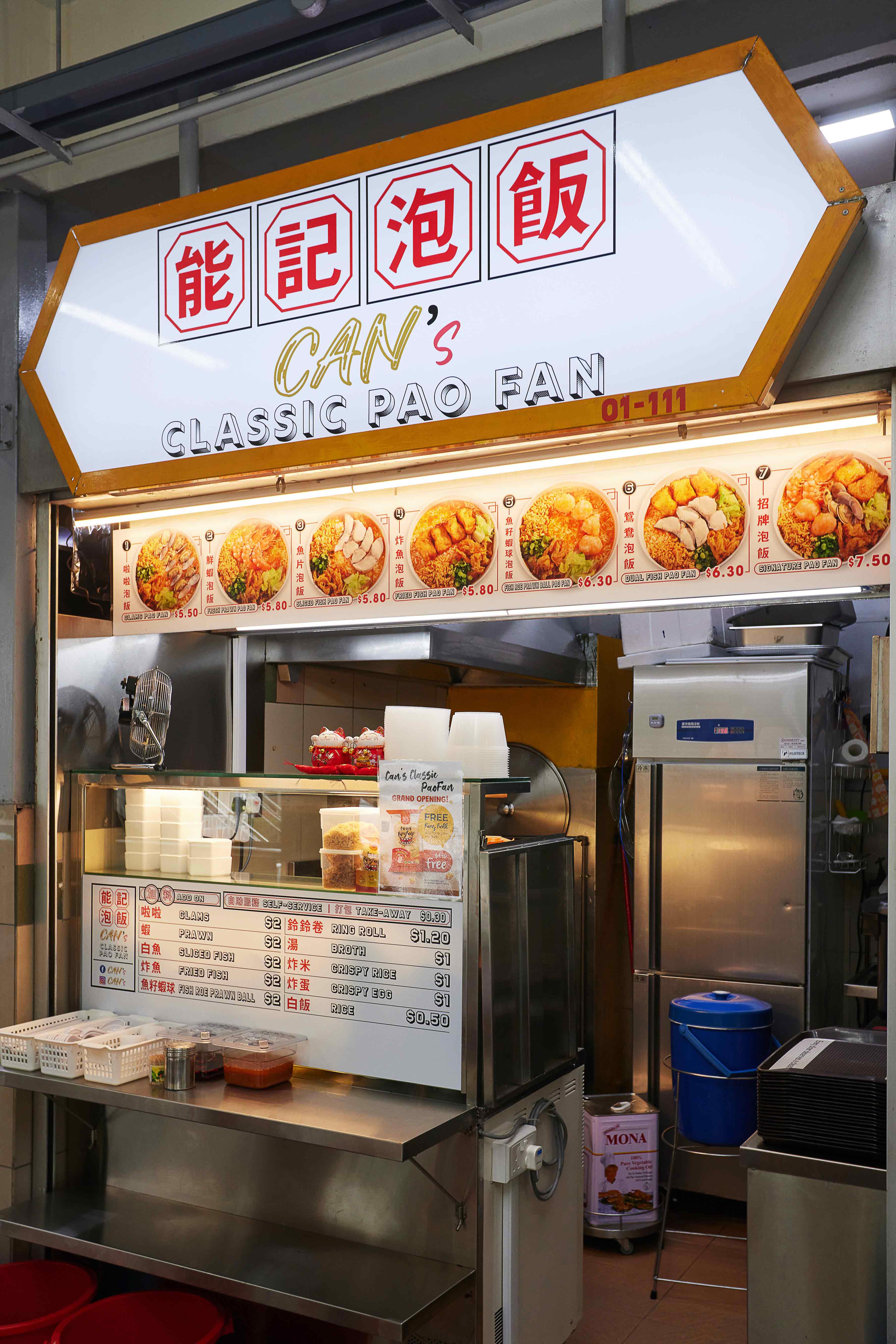 Slim profits over long hours "not ideal"
Dismal sales and rising costs worked out to a monthly profit margin of only around "$1,000 plus to $2,000", despite working 12 hours a day, seven days a week. "It's sometimes less than that – as a hawker working alone, if I take a day off, I completely don't earn anything," he adds.
This meant that he was earning "comfortably more" at his last restaurant gig (he declines to share the amount on record) for similar daily work hours – with the added benefit of weekly days-off to spend time with his wife and baby daughter. 
"I was definitely feeling the pressure to earn more lah, especially since I have a kid too. The [state of the] business wasn't ideal at all," he adds. After discussing it with his wife (who works as an accountant), he decided to give up on the stall as its slim earnings "didn't fit their future plans", including financial commitments like their baby daughter's expenses.
Rather, he says: "Business just wasn't what I imagined. There are ups and downs in business, but it's been slow all the way without much improvement. To keep holding on and waiting, this isn't the way either. So I decided to give up on it." Having stayed open for just over seven months, he failed to recoup his initial investment of "over $10K" in the business.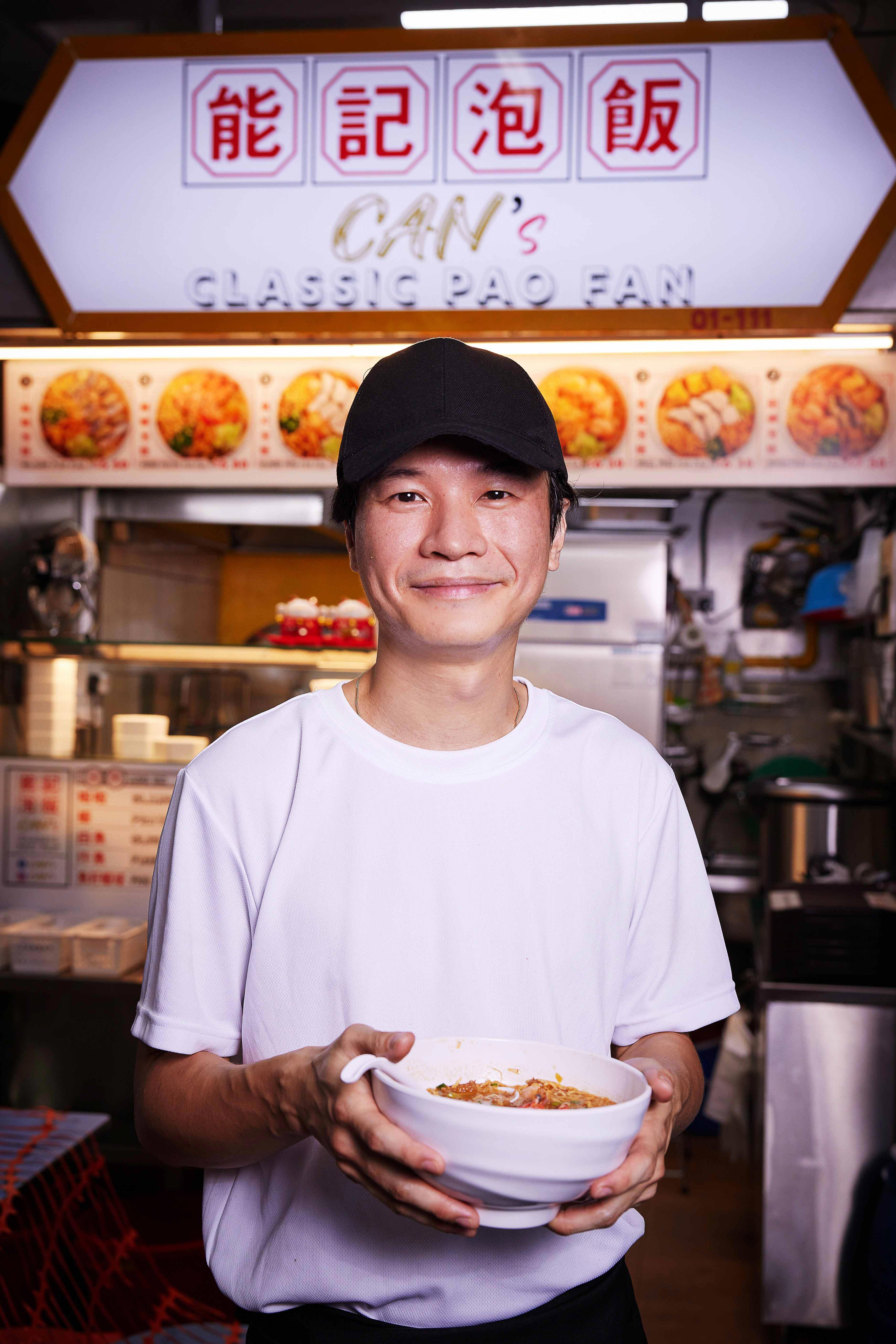 "Absolutely no regrets", says the hawker
That said, he has "absolutely no regrets" about taking the leap to start his own hawker business. "Almost everyone wants to run their own business. The only thing is, do you dare to step out and do it? Some people are just okay with earning a salary and working. At least I tried – or maybe I'm just comforting myself," he shares with a laugh.
Kenny says he won't rule out a return to helming his own hawker stall in future, though he's unsure when that would be. For now, he plans to find work as a restaurant chef. He's not sure if he'd seek out his former employer Paradise or explore new waters, but first, he "will need to relax for a while and give my brain a break [from the stress of being a hawker]."
Photos: Kelvin Chia, Can's Classic Pao Fan/Facebook
No part of this story or photos can be reproduced without permission from 8days.sg.