China has a new fitness-themed reality show that many believe is a copy of Physical: 100
Stars like Jackson Wang and Eddie Peng are said to be taking part.
Can't get enough of the hit Netflix reality show Physical: 100? Well, you're in luck 'cos Chinese media giant Tencent just announced that they're launching a new fitness-themed show that seems to be really similar to the hit Korean Netflix competition.
In Physical: 100, a hundred participants duked it out for a 300 million Korean won (S$308.8K) cash prize through a series of physically demanding challenges.
Are you game?
But back to the new show. 
According to Tencent, their show, I Can, will see participants team up to endure a series of physical challenges.

The winning team will then face an all-star team comprised of international challengers. The show is currently recruiting participants, with no restriction on gender. The minimum age to take part is 18.
A number of celebs are reported to have received invitations to take part, including Jackson Wang, 28, Eddie Peng, 40, Li Xian, 31, Duan Yihong, 49, Grace Chow, 34, Mao Xiaotong, 35, and even Song Joong Ki, 37.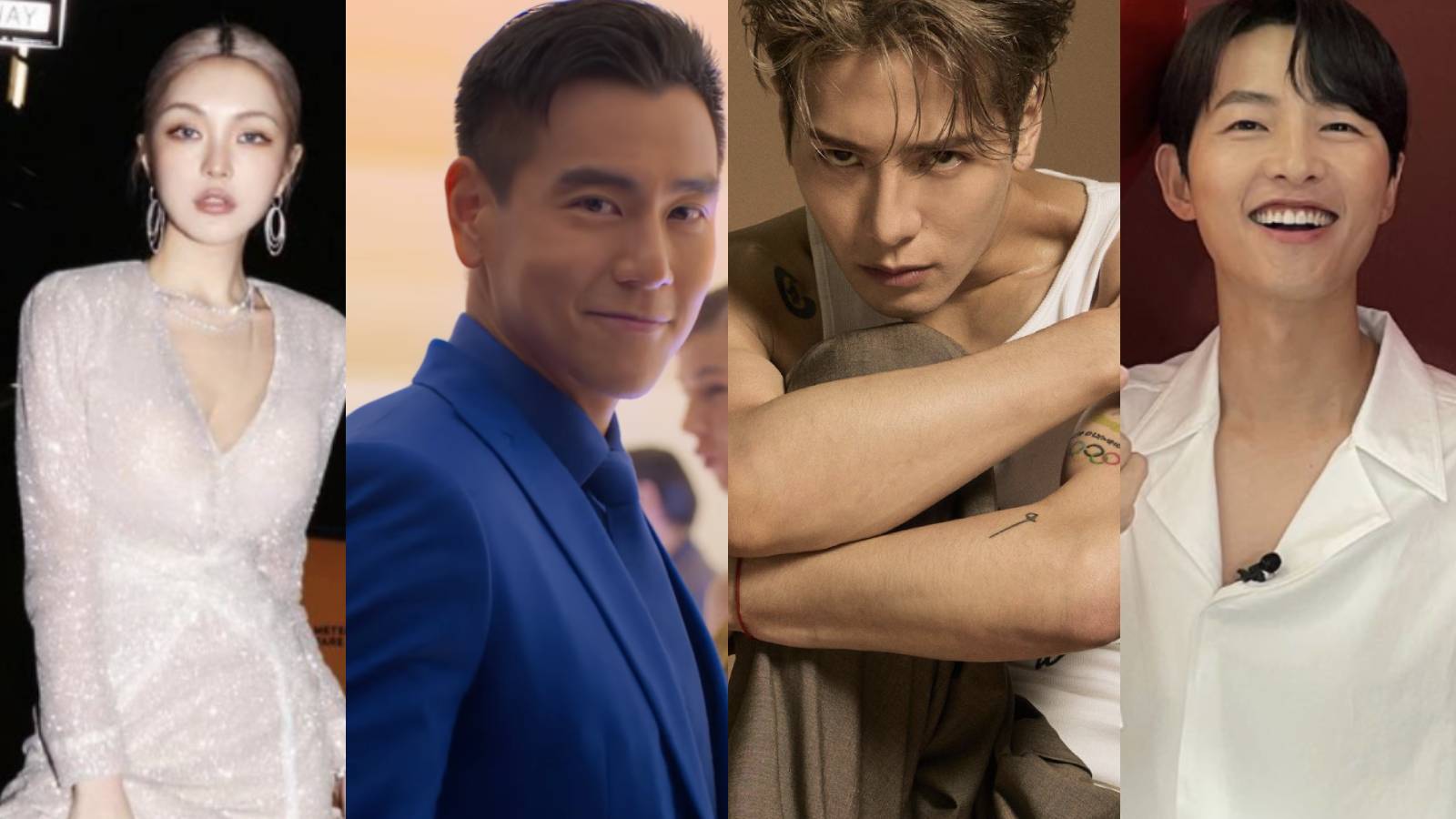 Grace Chow, Eddie Peng, Jackson Wang and Song Joong Ki.
Unsurprisingly, netizens have begun comparing I Can to Physical: 100, with many criticising Tencent for essentially copying the latter show. 
"Our creativity is still lacking, after so many years, our variety shows are still copying Korean shows," one netizen wrote.
Others, however, expressed that they were really looking forward to the show, thanks to the rumoured cast.
Some shared that they were looking forward to Jackson's appearance, since he was a Youth Olympic fencer. 
Photos: Sina Ent/Weibo, Jackson Wang/Instagram, Eddie Peng/Instagram, Song Joong Ki/Instagram, Grace Chow/Instagram