Chinese Dramas Now Required To Declare How Much The Cast Is Paid Before They're Allowed To Air
This new regulation was implemented to prevent stars from getting overpaid. For example, before Zheng Shuang's fall from grace, she was making S$417K a day (!) on A Chinese Ghost Story.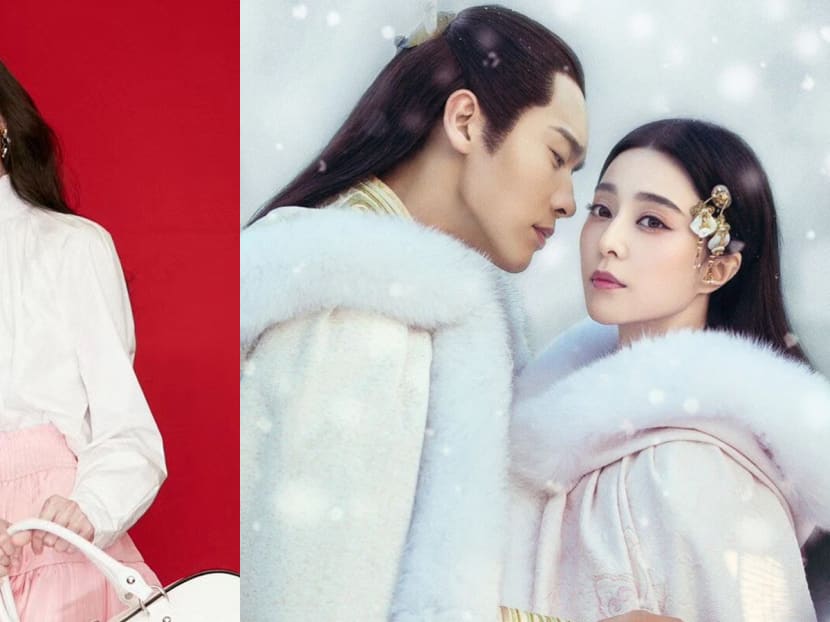 The new showbiz regulations that have been introduced in China recently have created a lot of controversy, but this one in particular has received lot of positive feedback from netizens.
The Beijing Municipal Radio and Television Bureau has announced that all dramas will now have to declare its production costs and have it verified before they are allowed to be broadcasted. This unprecedented move is believed to have been introduced to avoid actors being overpaid.

The new guidelines state that drama production companies are now legally responsible for any violation of laws or regulations.

This puts greater pressure on companies to not get involved with 'yin-yang contracts', also known as double contracts. This method was employed by disgraced celebs such as Fan Bingbing and Zheng Shuang to evade taxes.

Typically, one "official" contract with a lower declared value would be submitted for tax purposes, while one or more other contracts made with the company will pay the actors additional sums of money.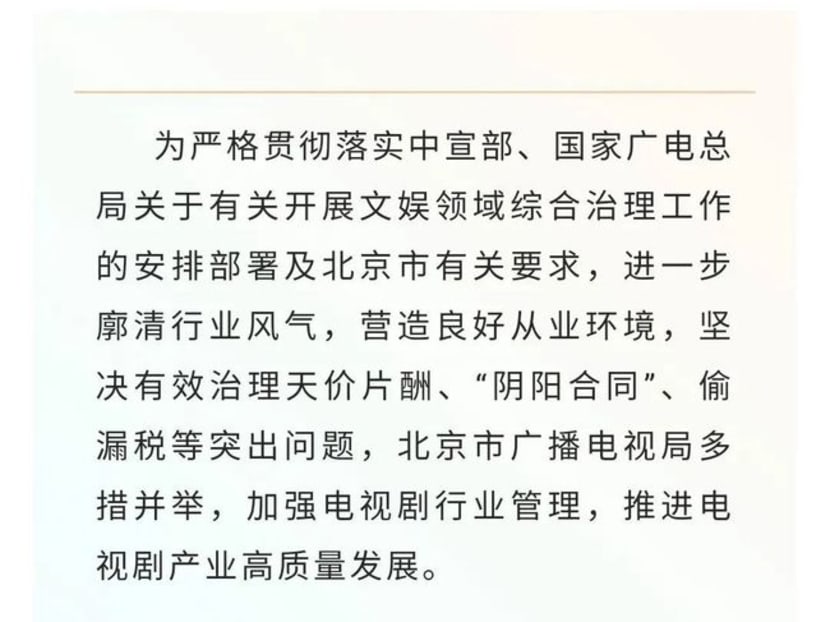 Zheng Shuang is reported to have made a total of four contracts with the producers of A Chinese Ghost Story and was paid 160mil yuan (S$33.36mil) for 77 days of work, which works out to about 2mil yuan (S$417k) a day.
Yin-yang contracts became popular when production houses started offering high salaries to big stars in hopes that they would attract higher ratings and sponsorships, with the actors not having to pay large amount of taxes.
The guidelines have also stated that the amount allocated for the salaries of the actors must be within a certain percentage of the drama's total production cost. Although this percentage has not been revealed, a 2020 recommendation stated that the total cast salary should be within 40 per cent of a drama's total production cost. The lead actors' combined salaries should also be within 10 per cent of the drama's total production cost.
80 dramas are reported to have been shortlisted by the bureau, and the production houses have been asked to submit the relevant papers for verification. They will only be allowed to send the series for content review after their finances have been approved.
Photos: PBE Media