Chinese host hit in the face by nunchucks, soldiers on even when nose bleeds
We feel bad for laughing.
Are you having a bad day? We daresay most will pale in comparison with what Chinese host Zhou Zhou had to endure.

In a recent video posted on TikTok, she was seen getting accidentally hit in the face by a nunchuk-wielding performer. The impact was apparently so great, she recoiled back from the pain.

It took Zhou Zhou, who was having a conversation with her co-host, a while before realising that she was bleeding from the nose. She then rushed off to clean herself up.
The drama did not end there. Multiple clips show her not only tripping over a mascot but getting caught in awkward situations involving guests throughout the same show.
Though some have praised Zhou Zhou's professionalism, other netizens had a few doubts and are questioning whether everything was a setup considering how she is known to post similar comedic content on her TikTok.
Well, all we can say is she did a, um, bloody good job in catching our attention.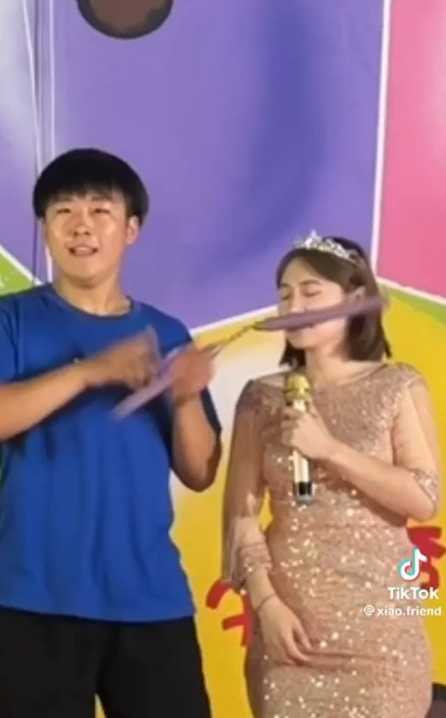 Ouch!
And here comes the blood...
Was it a bad day for Zhou Zhou or was it all for show?