Chow Yun Fat, Who's Reportedly Worth S$982mil, Seen Having Simple Meal & Behaving "Like An Old Friend" To Other Diners In Eatery
As down-to-earth as always.
After almost five decades in showbiz, Hongkong screen icon Chow Yun Fat has built up quite the impressive résumé, bagged loads of prestigious awards, and even been conferred several academic honours.
Thus, it shouldn't be surprising to hear that the 66-year-old has a staggering HK$5.6bil (S$982mil) net worth... not that you'd be able to tell from his lifestyle.
Fat Gor, as he's affectionately called, is famously frugal and down-to-earth — just check out all the stories about him taking public transport, stopping to chat and take selfies with his fellow hikers, and ordering instant noodles 'cos he didn't want to trouble the flight attendant.
He's the best
In the latest heartwarming Fat Gor tale, a netizen revealed that she had gone to a cha chaan teng on Monday (Dec 13) and realised that the screen legend was seated at the next table.
We guess most Hongkongers are accustomed to seeing celebs out in public 'cos according to the netizen, the casually dressed Fat Gor was more or less able to keep a very low profile, with everyone in the restaurant simply remaining calm and going about their own business.
Fat Gor, who was tucking into a bowl of noodles, was also seen happily greeting other diners and basically behaving like "an old friend that everyone knows".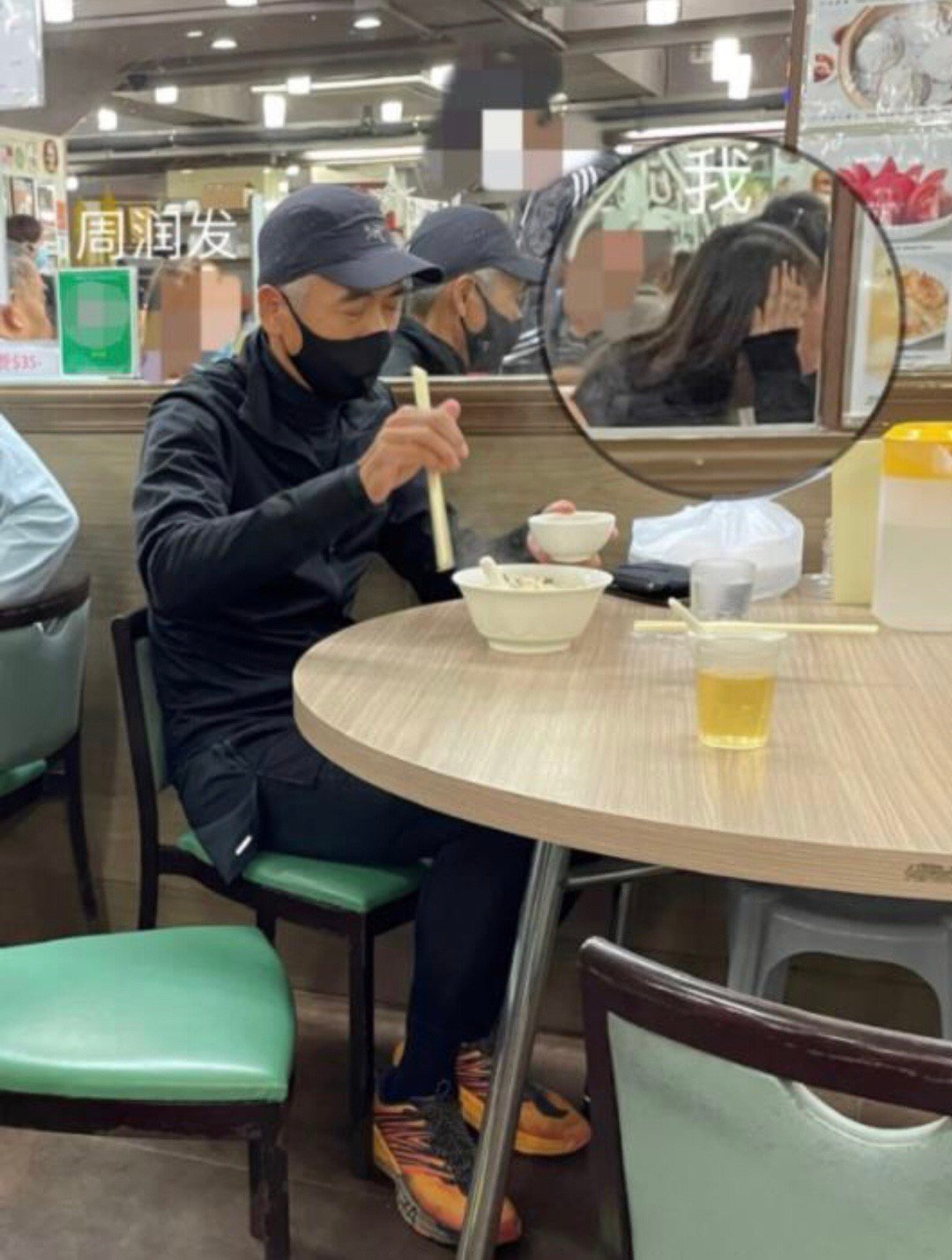 It's not clear who he was dining with
The netizen went on to describe Fat Gor as being very "unassuming" and "approachable", but she was still too shy to go up to him and ask for a photo as she didn't want to disrupt his meal.
Instead, she settled with secretly snapping two pics of the star, which he didn't seem to notice.
"I've been in Hongkong for over two years and this is the first time I've been so close to a celebrity," gushed the fan. "He was so thin and tall when he stood up, and very energetic! He just looks a bit old in the photos 'cos of his white hair."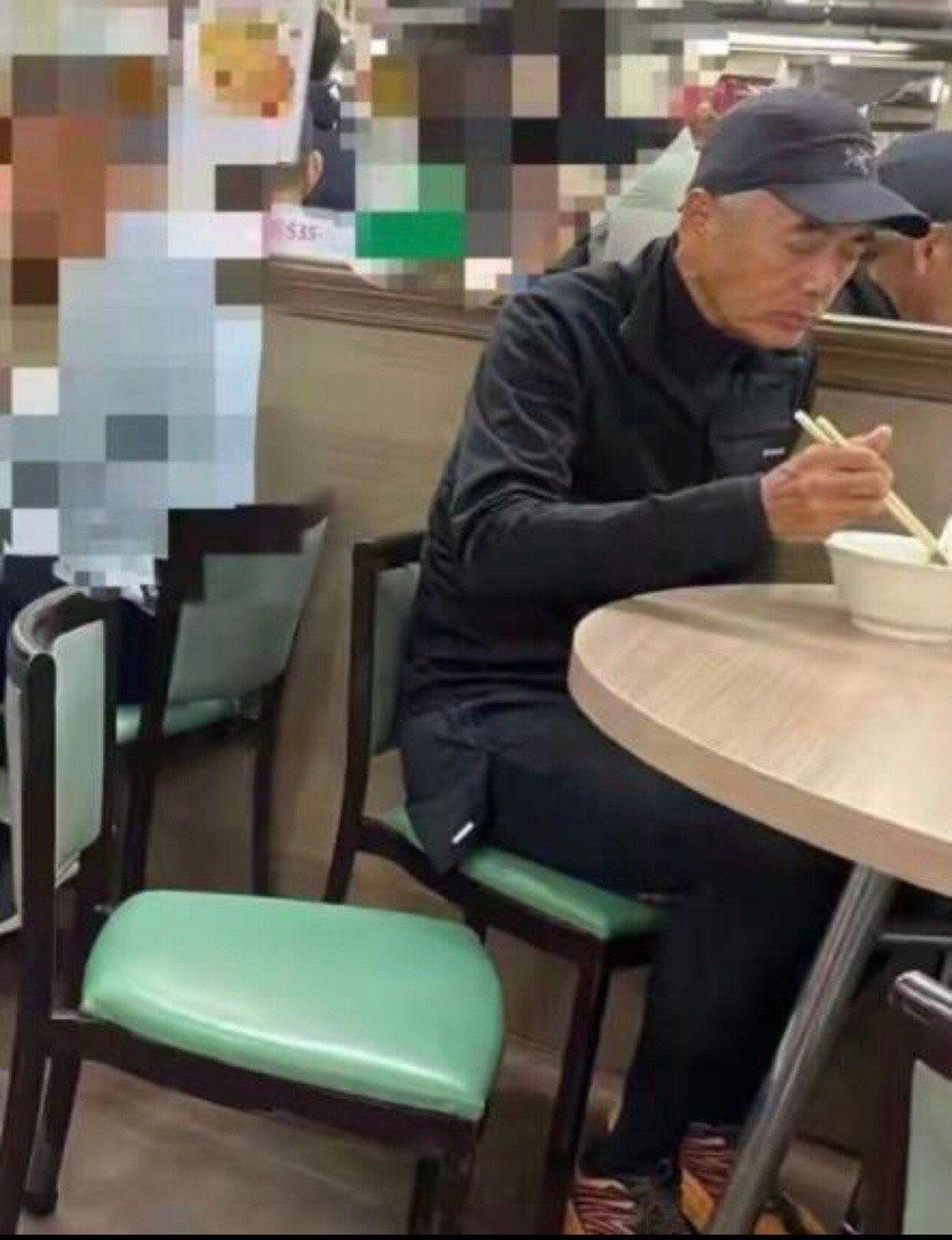 He looks fine
Other netizens soon joined the praise parade for Fat Gor when the post went up, leaving comments such as: "Not bad, he doesn't look like he's 66 years old", "Chow Yun Fat is still so handsome", "He's so down-to-earth", "He has really aged but his body shape doesn't seem to have changed much", and "This is what a celebrity should be like".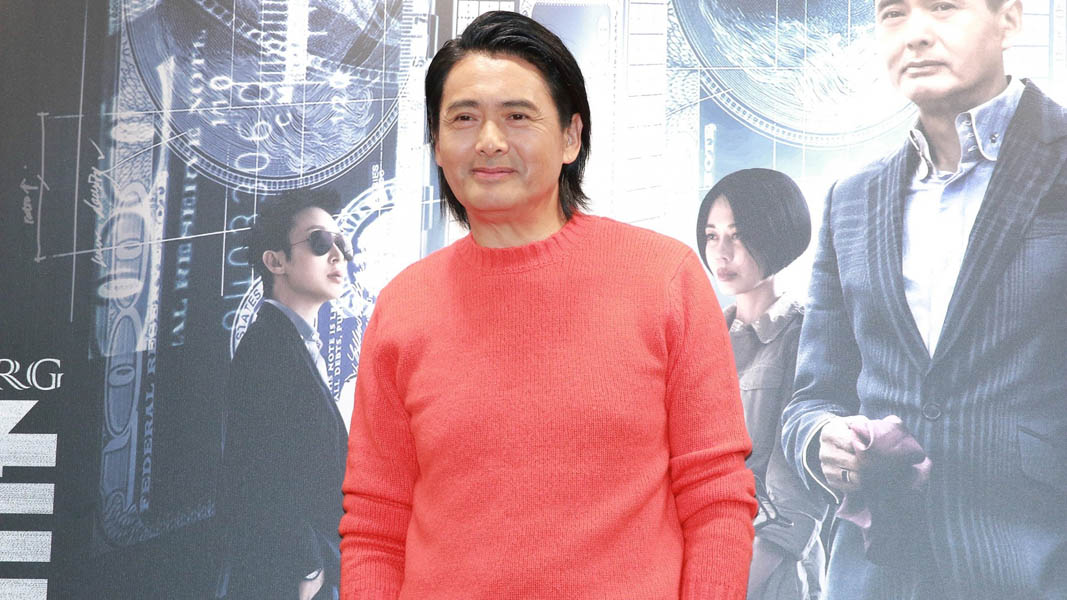 A role model for other stars
Photos: 态度岛/Weibo, PBE Media