Chow Yun Fat's epic selfie featuring "The Avengers of HK Celebrities" at Michelle Yeoh's party goes viral
Also spotted at the star-studded gathering were celebs like Anthony Wong, Sandra Ng, and Donnie Yen.
But the most buzzed-about pic from the gathering was this epic selfie (below) Anthony shared on Facebook.
Featuring what netizens have called "The Avengers of HK Celebrities", the pic was snapped by none other than the selfie king himself, Fat Gor.
Starstruck fans and netizens flooded the comment section with compliments like "Awesome gathering with all time masters in the entertainment industry", "It's amazing! It's rare to have a group photo with God-level idols!", and "A photo with good composition, as expected of the selfie king Fat Gor".
Best. Selfie. Ever.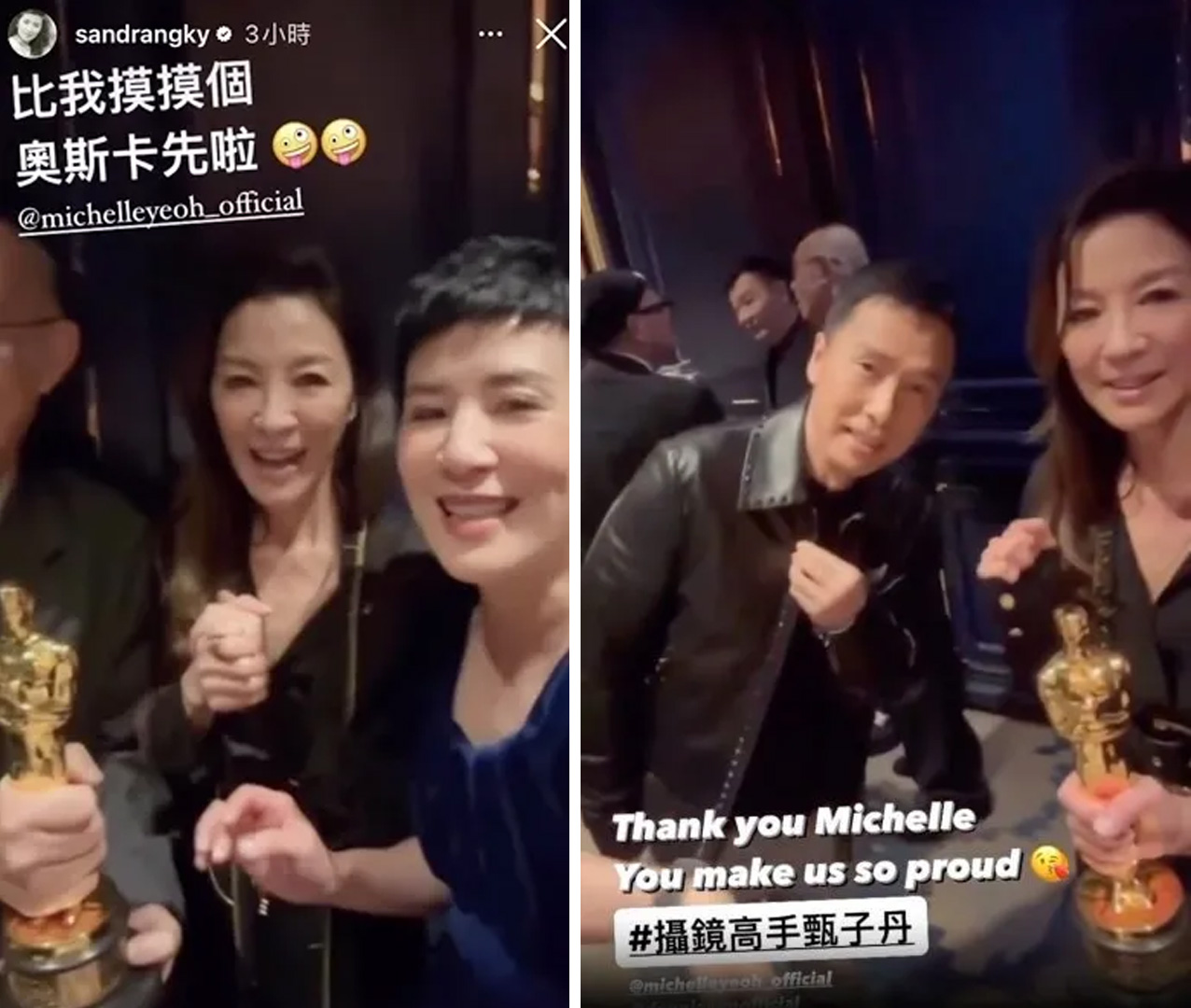 Everyone wants to get their hands on the Oscar
Besides Michelle, the next most popular person of the night was the golden man.
"Let me touch the Oscar lah," said Sandra on Instagram Story as the statuette was being passed around, before finally getting her hands on it.
Photos: Anthony Wong/Facebook, Michelle Yeoh/Instagram, Sandra Ng/Instagram