Christopher Lee Says There's "No Need" To Keep Track Of How Many Years He's Been With Fann Wong 'Cos They'll Be Together "Forever"
Now, isn't that the sweetest?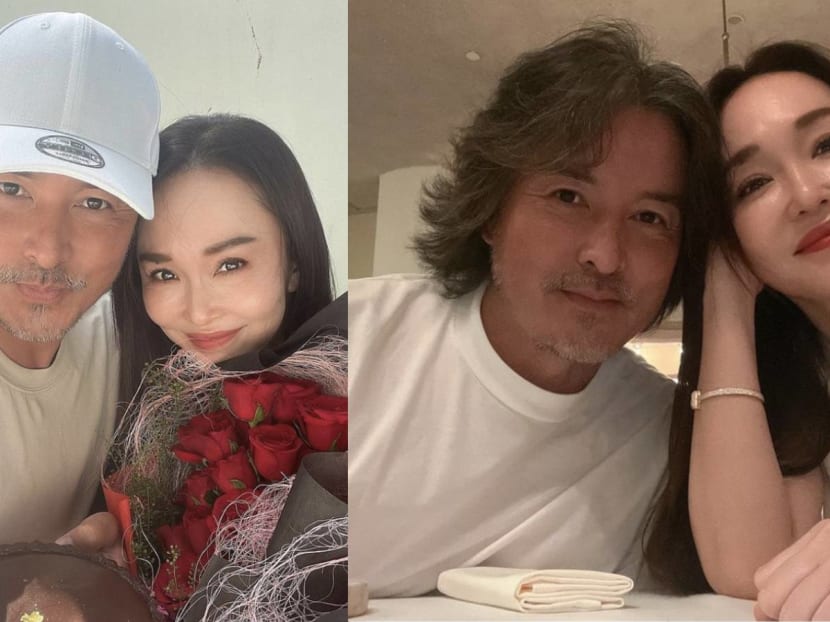 Anniversaries are a complicated thing, what with the different names for each milestone year. There's the wood anniversary, celebrating the couple's fifth year together, tin for the tenth year, and all the way to diamond for 60 years together.

But for couples who have been married for a long time, the years tend to blur together, and anniversaries might just slip by in the blink of an eye. Like how Yvonne Lim and her husband, former B.A.D member Alex Tien, nearly forgot about their sixth wedding anniversary last year.

For Christopher Lee and Fann Wong, however, it's a different dilemma.

Instead of forgetting their anniversary, the couple appear to have had some trouble remembering how many years they've been together.

(P.S: They started dating in 2000, and tied the knot in 2009, which makes this year their 12th wedding anniversary, and the 21st year they've been a couple.)
In any case, all that fuss led to this very sweet declaration of love from Chris, who shared two photos of the happy couple on his Instagram, along with a thoughtful caption.

"Happy anniversary, my baby. We keep calculating how many years we've been together, but there should be no need to count any more, 'cos it's forever" he wrote, along with a number of laughing and kissing emojis.
"Happy anniversary, my dear hubby. There's no need to count anymore, just know that it's an anniversary," she wrote, before reminding everyone to follow the Instagram account of her new online pastry shop, Fanntasy.