Christopher Lee Thought His Career Was Over After His 2006 Drink-Driving Conviction; Planned To Move Back To Malaysia
Chris opened up about the scandal to his buddies Chen Hanwei, Shaun Chen and Zhang Yaodong in the latest episode of Dishing With Chris Lee.
In the most recent episode of Dishing With Chris Lee, host Christopher Lee welcomed his fellow Malaysia-born celeb pals to his Pulau Ubin kitchen to reminisce the good old times.
It was Johor Bahru native Chen Hanwei's second outing as Chris' guest, and this time he was joined by Zhang Yaodong, 44, who is from Kuala Lumpur, and Shaun Chen, 43, who is from Negri Sembilan.
It was only fitting that Chris served up something that reminded his guests of home: Malaysian-style popiah.  
Since the dish allowed for the guests to sit around a table to create their own popiah with ingredients they like, the group had plenty of time to chat about the challenges they faced while carving out a career in showbiz.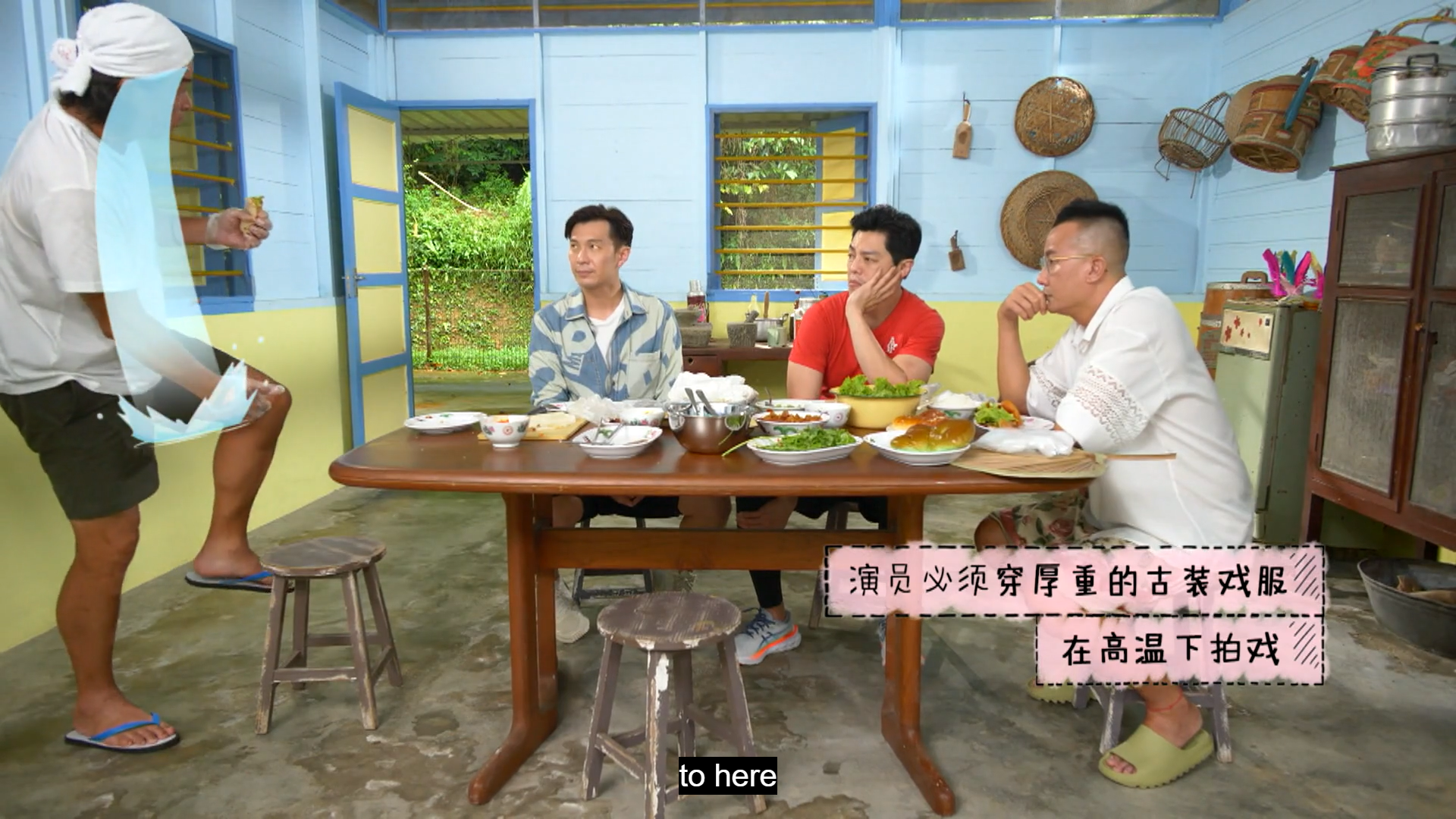 Chris shared just how uncomfortable it was to be in the olden days getup
Hanwei brought up the times they had to work around the clock, filming a period drama and its fight scenes in the rain. "How did we survive that?" he said, while looking at Chris.
"Imagine how heavy the costumes were, they were at least three layers thick," said Chris as he stood up to show the rest how he would be drenched from his head, all the way to his knees.
"You only had one costume. And it would stink from the morning shoot, but you wear it that evening and the next morning too," added Hanwei, who was the only one who could relate to Chris' experience as Yaodong and Shaun have never acted in period dramas.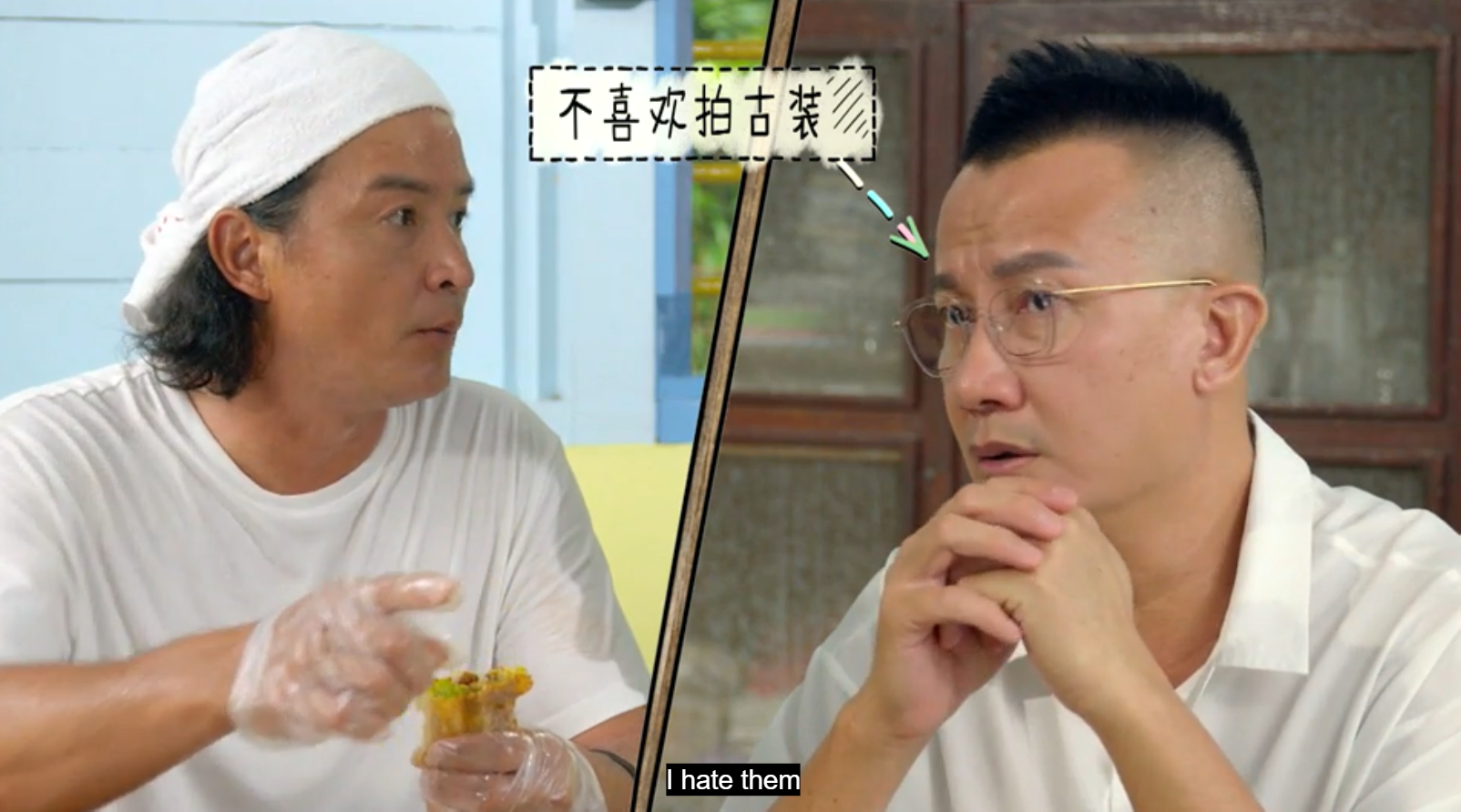 The two agreed that period dramas were particularly hard to film
Chris said he knew for a fact that Hanwei disliked appearing in period dramas.

"I hate them," replied Hanwei before going on to say: "[It's] because we don't have the environment for [period dramas]. The weather and the settings. If we insisted on [filming them], it would always be in Mandai, or the Chinese Garden."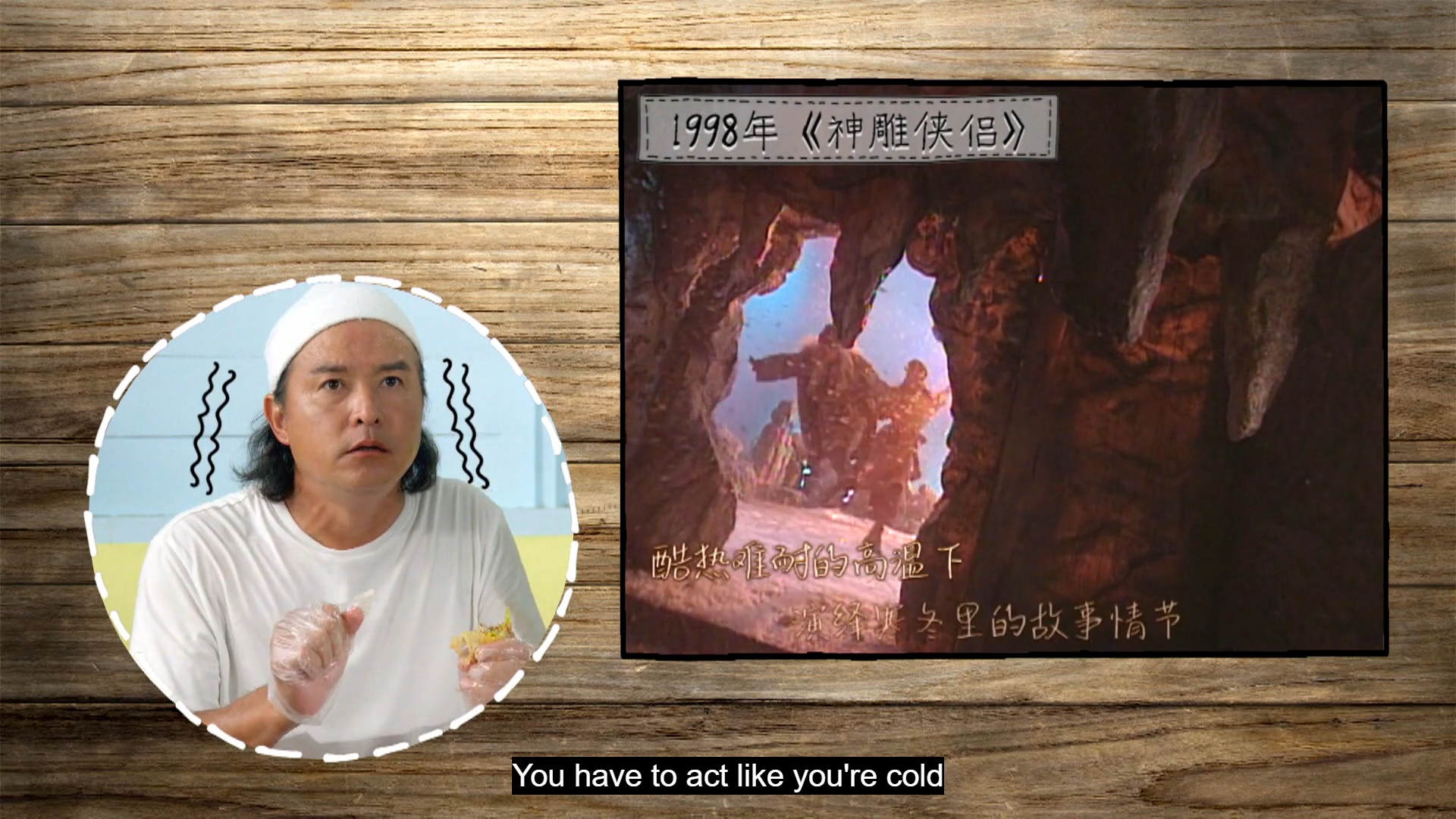 Chris portrayed the hero Yang Guo in period drama The Return Of Condor Heroes (1998).
"Have you every shot winter scenes at Mandai Quarry?" asked Chris.
"You have to act like you're cold, when in fact you were dripping in sweat," he continued, while Shaun and Yaodong listened intently, probably relieved that they didn't have to go through the same ordeal.
Hanwei also added that in the past, they did not have assistants to shelter them from the sun with umbrellas, which is a privilege many actors have now.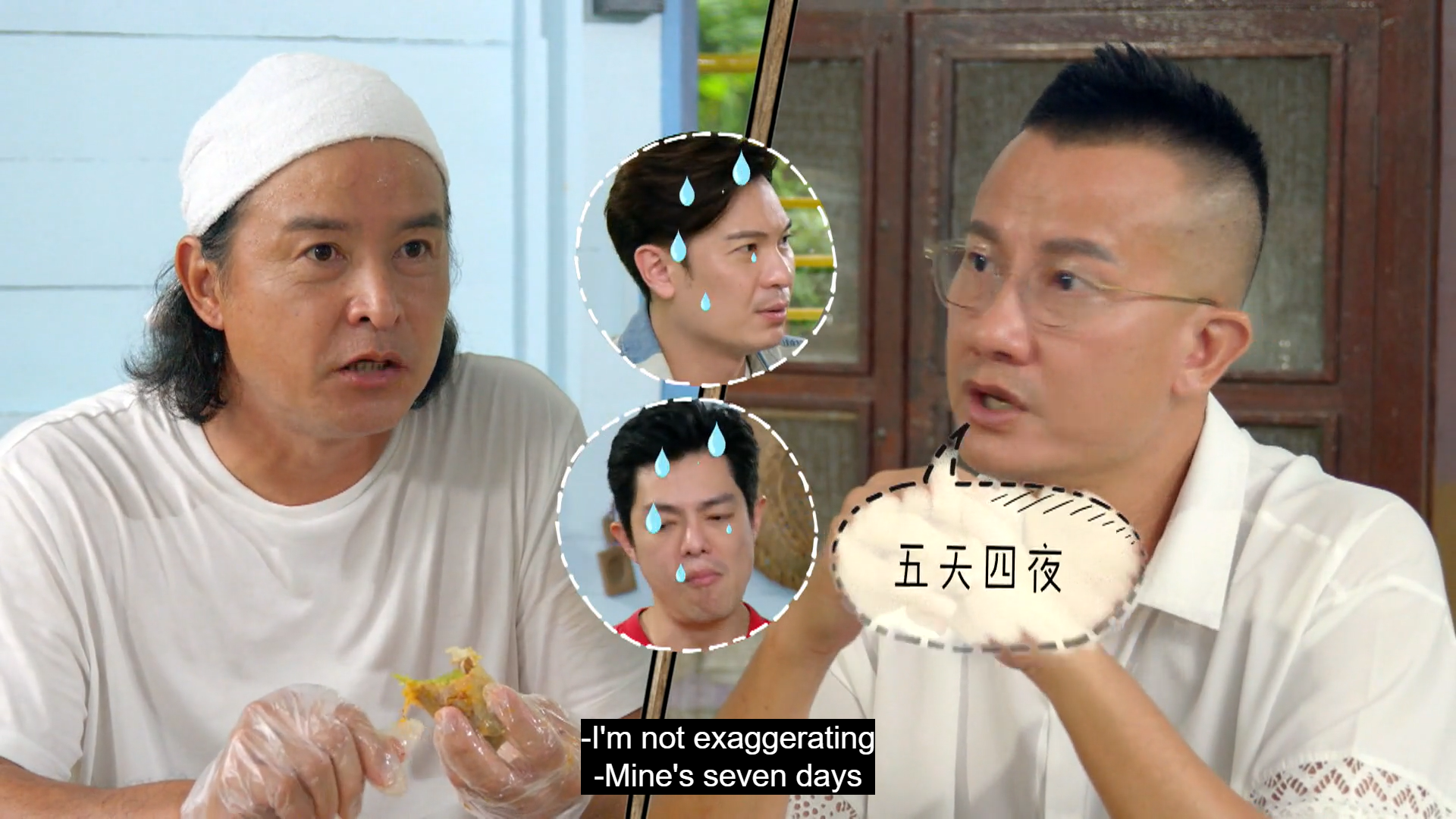 They had crazy long working hours
Hanwei went on to recall a particularly tough time while filming a period drama with Huang Biren.
"We had the day shift, followed by an overnight shift, then two day shifts. It was a nightmare. After a day's work, we thought we could end early the next day, but back in the rest area, we saw that the rundown had us down for the 7am shoot. We just started crying. It was so tough," he recounted.
Chris then asked Hanwei what was his longest shoot, to which Hanwei answered: "Five days, four nights, I'm not exaggerating."
Chris then said: "Mine's seven days."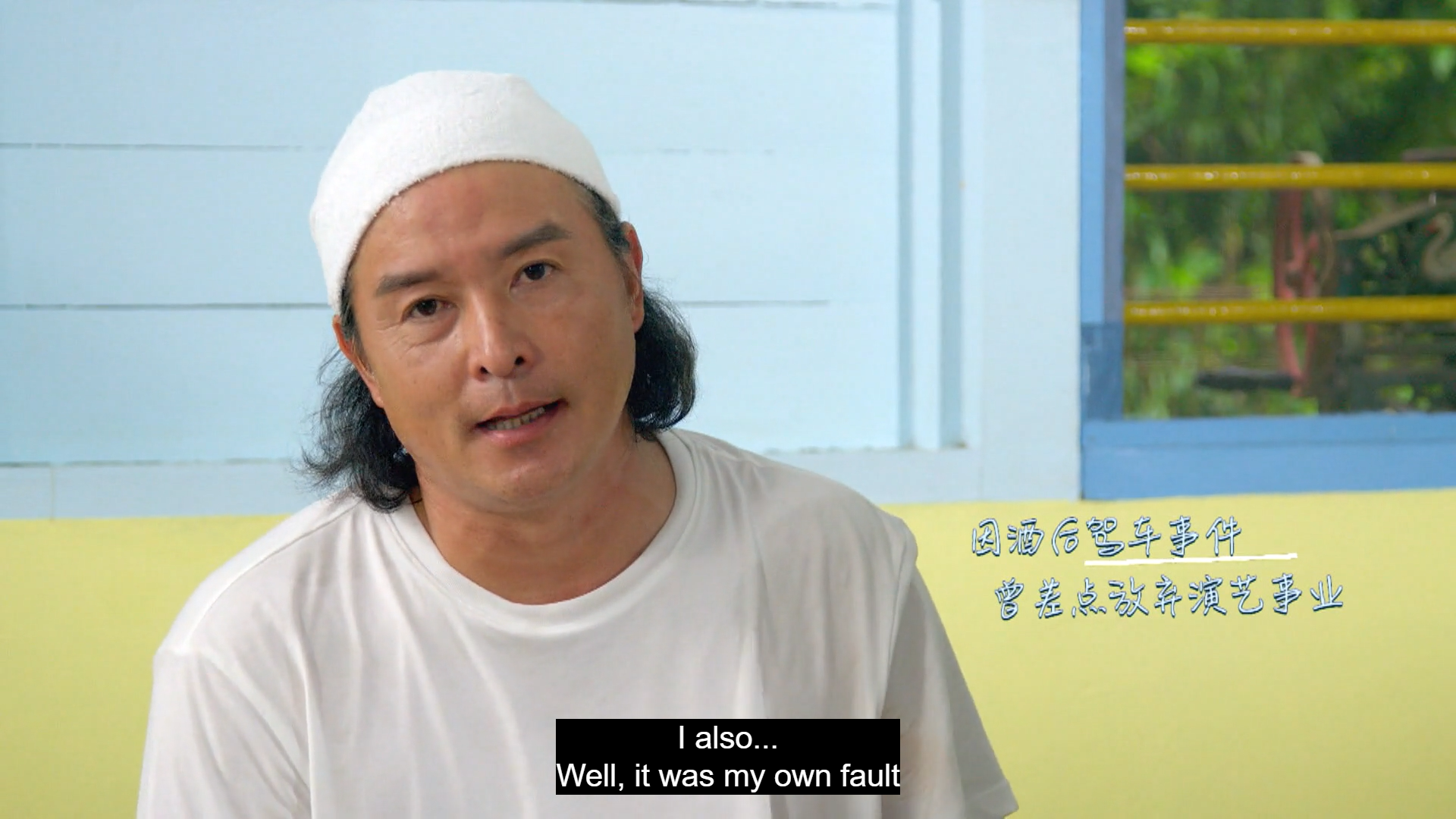 Chris reflects on his 2006 hit-and-run accident
Shaun and Yaodong also went on to share about their experiences trying to make a name for themselves in showbiz as well as what keeps them going, with Shaun naming his family and his passion for acting as his main driving factors.
When asked by Chris if he had ever thought of giving up, Yaodong answered: "I have" without any hesitation. 
Chris then took the chance to reflect on his 2006 drink-driving scandal, where he was sentenced to six weeks' jail. 
Referring to it as "the incident", Chris said: "Well, it was my own fault that happened. But whatever your predicament or problem, I think it is very important to stay positive. Negativity makes things worse. I'd thought I'd be packing up and leaving the business. I was prepared for the worst, which was moving back to Malaysia or going elsewhere to do a completely different job. That was my plan."
Chris shared that he felt lucky to be given another chance [to continue working in showbiz].
When asked by Hanwei if he still drinks, Chris wasted no time in answering "Yes". He went on to explain that it wasn't about drinking, but more so about how [one] handled things.
 
Watch the full episode below to find out more stories about what the group went through to get them to where they are today.