Christy Chung Mocked For Performing In Small Town; Netizens Say She Probably Earned S$100K For The Gig
A salty netizen called her a "fallen goddess" for taking on such gigs.
'90s bombshell Christy Chung is best known for her onscreen sex siren persona and starring in films like 1994's Mermaid Got Married and The Bodyguard from Beijing.
While her acting career has taken a backseat in recent years, the 52-year-old, who is married to Chinese actor Shawn Zhang, 40, and has three daughters from her previous marriages, is still very much in-demand, appearing in variety shows, live streams and public performances. 
Recently, a netizen spotted Christy performing at a public event and shared pics of her online.
"In order to support her family, Christy Chung put on a short dress and heels for a performance in a small town. The point is, you don't earn a lot from such performances. It's really not easy!" wrote the netizen.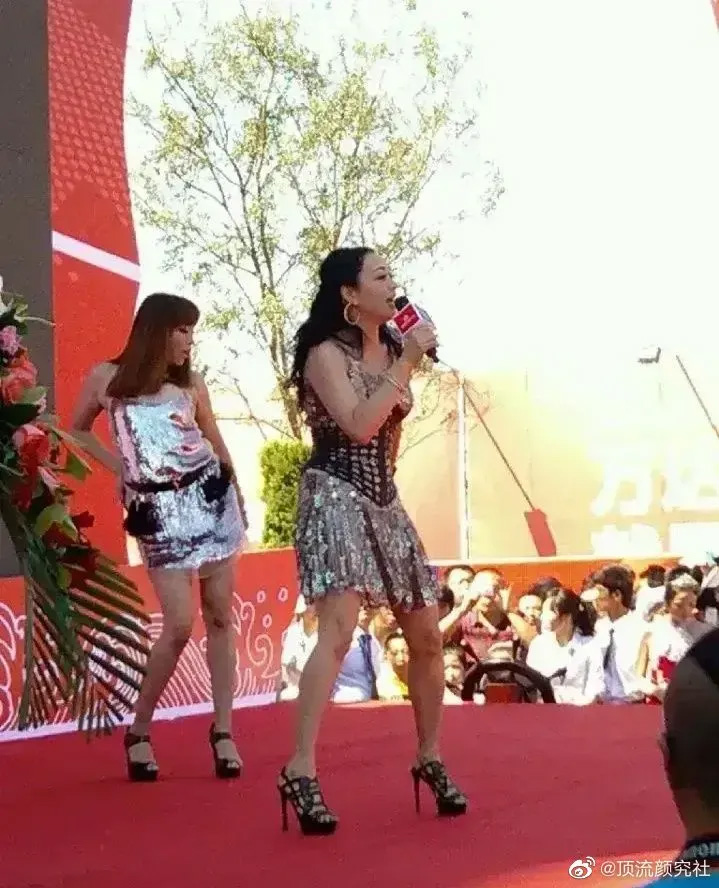 Nothing wrong with performing in a small town
Though the location was not mentioned, from the banner near the stage, it appeared to be the opening ceremony of a business centre in a small rural town.
Netizens were less than impressed with the low-budget production, commenting on how "amateur" the stage, costumes and backup dancers looked.
There were also some who called Christy a "fallen goddess" and mocked her for taking on such a small gig.
Turns out she gets paid big bucks
However, some fans pointed out that given Christy's popularity, she probably gets paid at least 300K to 500K yuan (S$60K- S$100K) for each gig, which is equivalent to what most people make in a year.
"Someone who earns 30K yuan (S$6K) a year is feeling sorry for someone who takes in 300K to 500K a day," laughed one netizen.
In fact, others weighed in to say that most singers get paid at least 200K yuan (S$40K) to perform at such events. And that is just the "minimum".
"Even an 18th-tier unknown singer is paid more than 100K yuan (S$20K) to perform one song," said a netizen.
Photos: Christy Chung/Weibo