Clementi Flat's $75K Renovation Turned It Into A Stylish & Sleek Home For Newlywed Couple & Their Cat
A light, bright space that's purr-fect for chilling.
Home to a newlywed couple and their cat, the four-room flat in Clementi may have only been less than 10 years old when renovations started, but it wasn't in good shape.
"The condition of the flat before renovations was very bad as the owner did not take good care of the place," Shim Chen Fui, interior designer and assistant general manager of Livspace Singapore who helmed the project, tells 8Days.sg.
The homeowners wanted a clean and minimalistic look for their 970 sq ft home, but it also needed to function well for the couple in day-to-day living. Of course, they couldn't forget about their furry friend, and they had specific requests to make the home a cat-friendly one.
After a $75,000 makeover, the end result is a modern, minimalist sleek sanctuary for humans and cat.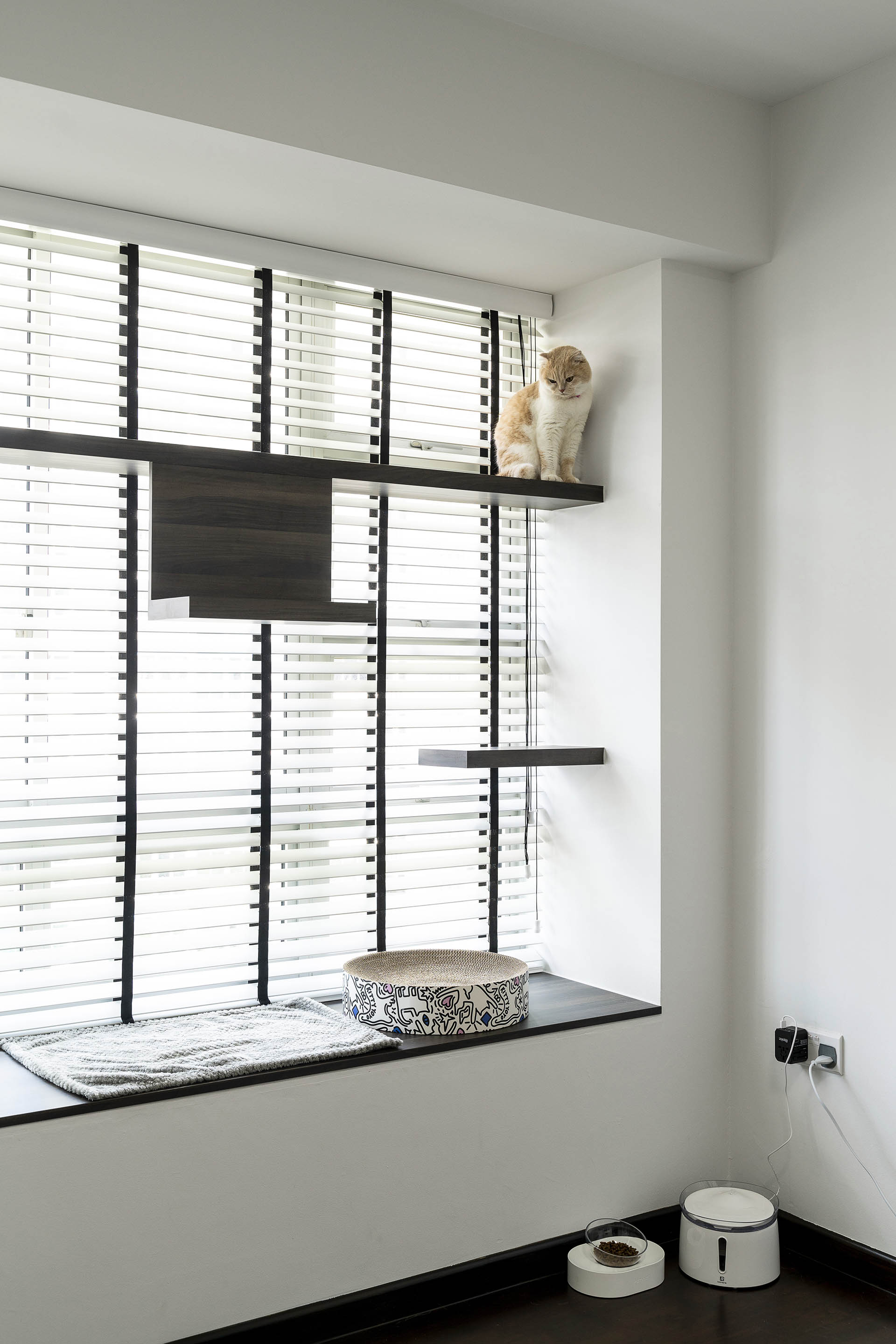 Minimalist cat-friendly features
The design features that were incorporated for their feline fur-iend don't look out of place with the home's overall minimalist aesthetic.
Floating shelves were built to create more personal space for the cat, while encouraging their feline friend to exercise as well. "One important aspect when designing a cat-friendly home is to ensure that there's a lot of vertical space for the cat [to roam around]," Chen Fui explains.
Foyer
Only a couple of floor plan changes were made to the home. Among them was shifting the kitchen entrance in order to create a proper foyer at the main entrance.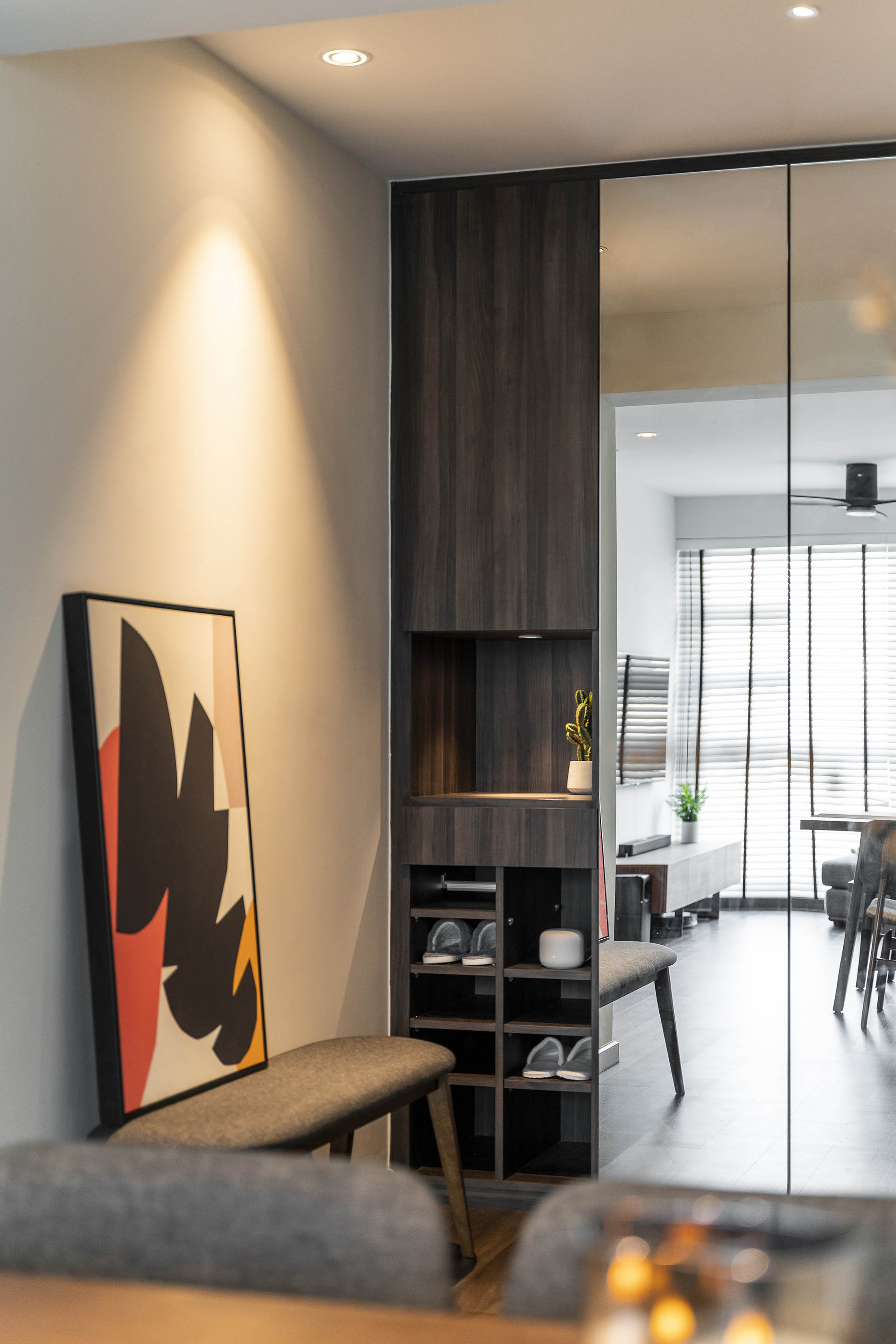 Full-height mirror and shelves were built in, and they not only maximise the functionality of the small nook, but the mirror visually expands the space as well.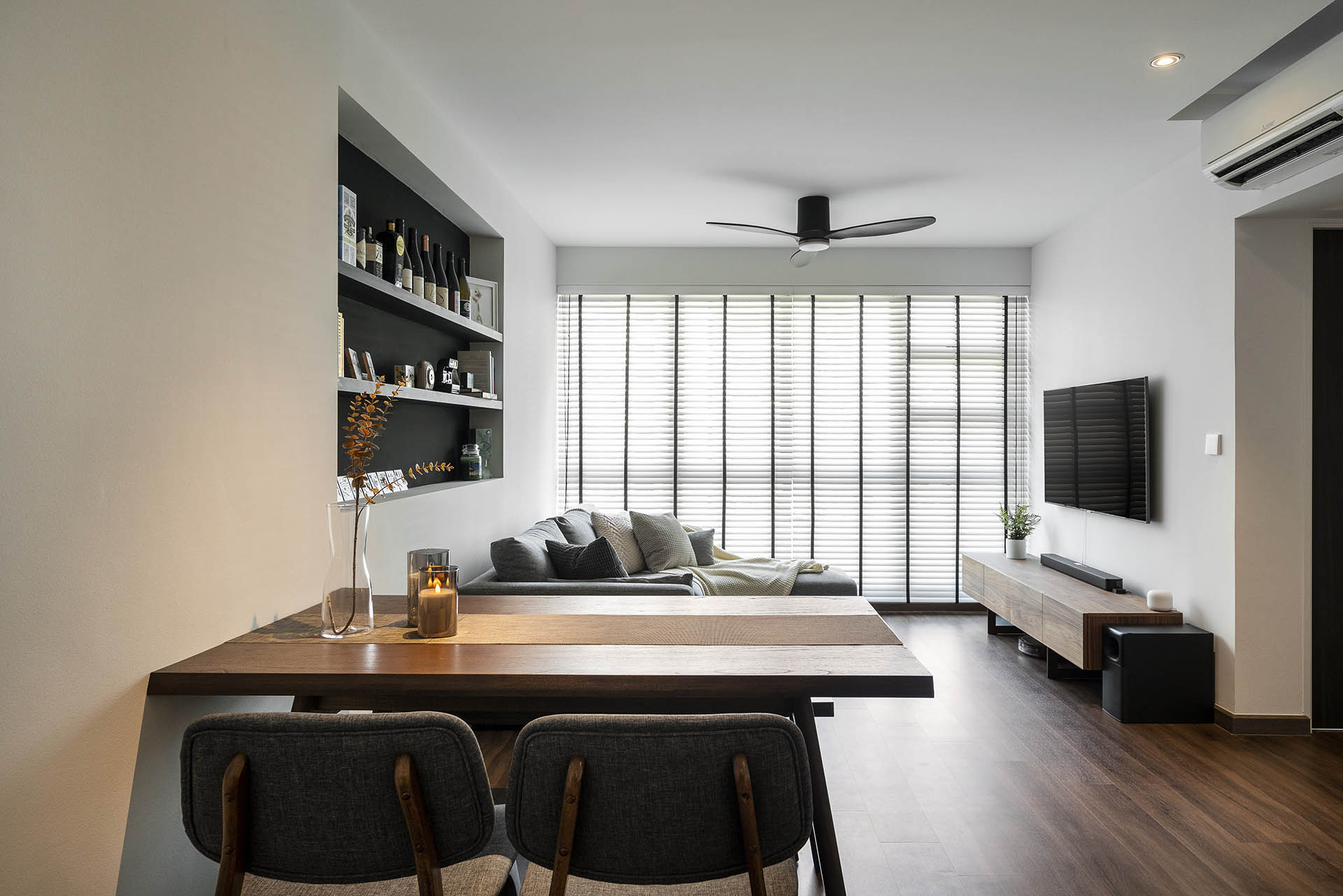 Living and dining
The modern minimalist theme is consistent throughout the living and dining areas, with the homeowners opting for vinyl flooring with a dark wood look throughout, making it feel more spacious.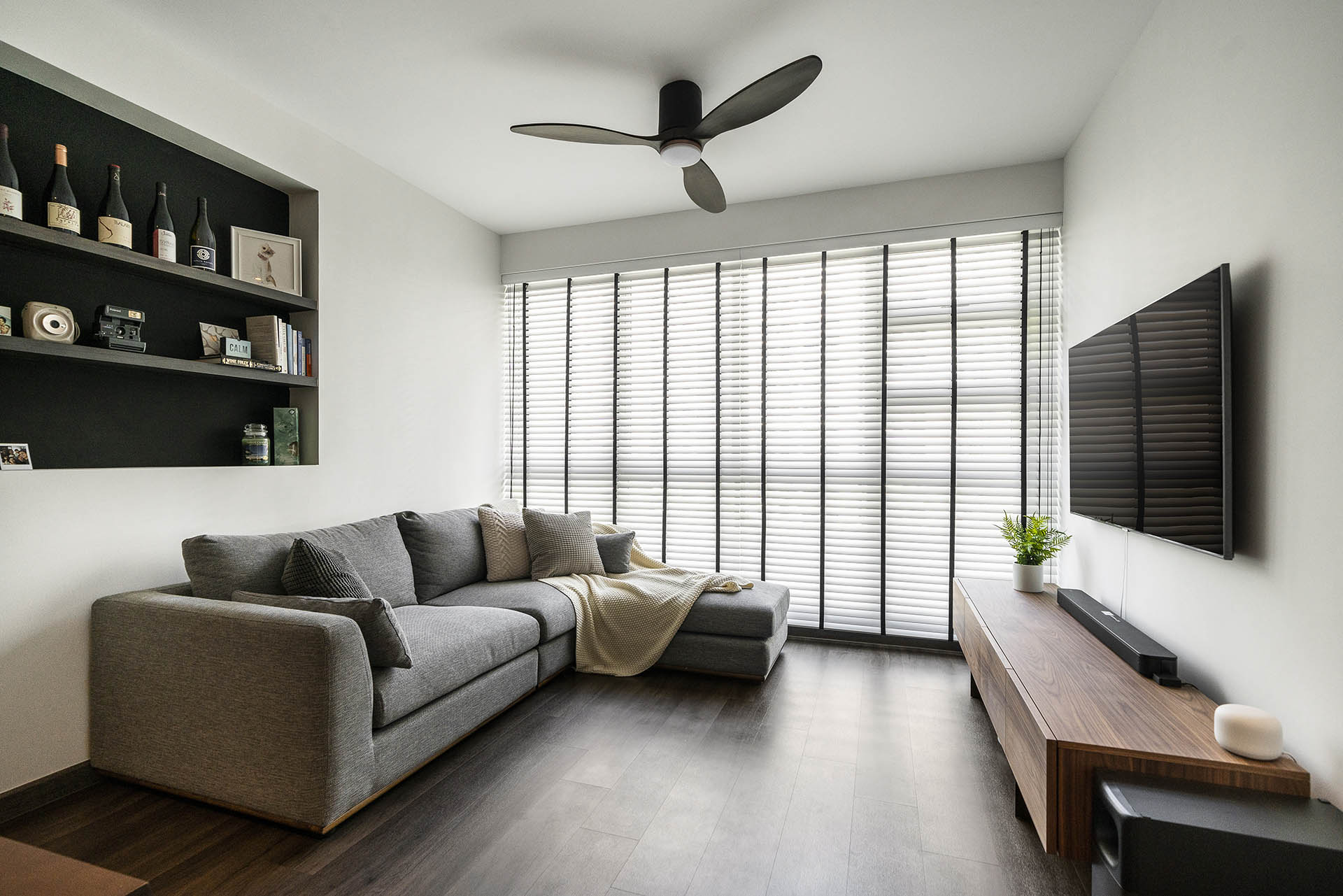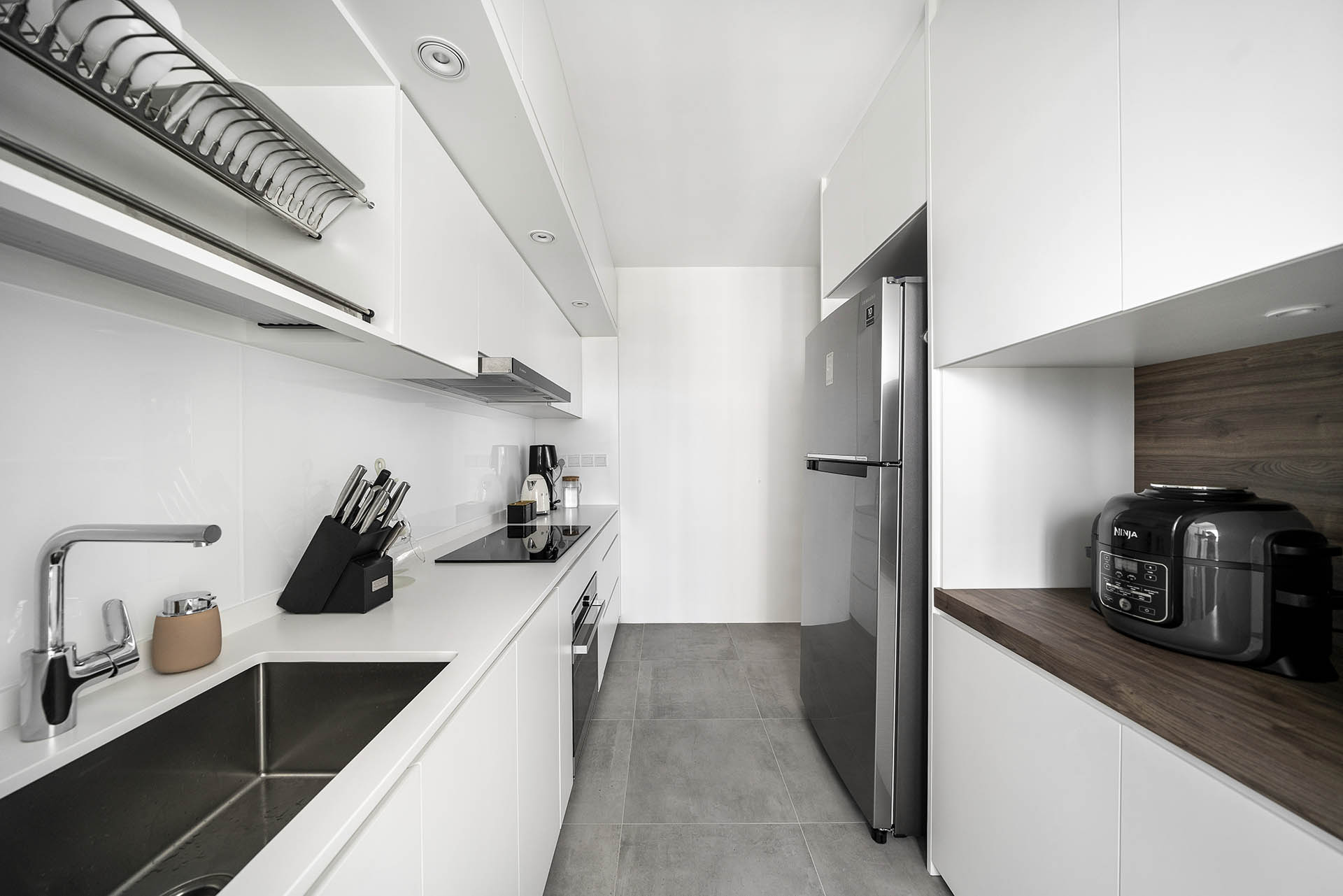 Kitchen
The kitchen is a stark contrast to the warm tones of the living and dining spaces. Having both top-hung and bottom cabinets may feel overwhelming in some cases, but the all-white colour palette mitigates that here.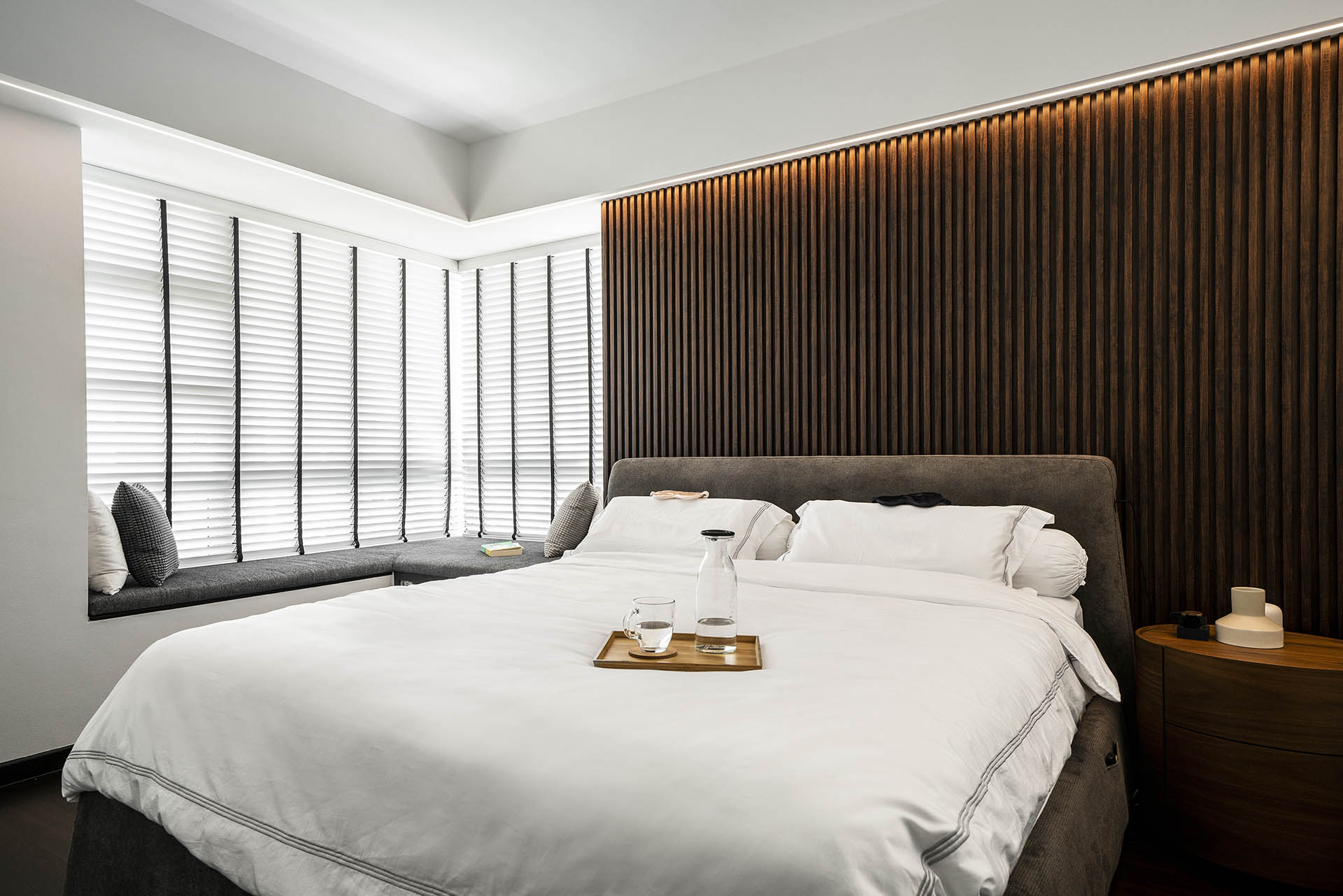 Master bedroom
This cosy sanctuary exudes luxury boutique hotel vibes, thanks to the sultry dark wood wall cladding that complements the grey tones in the headboard and bay window seating.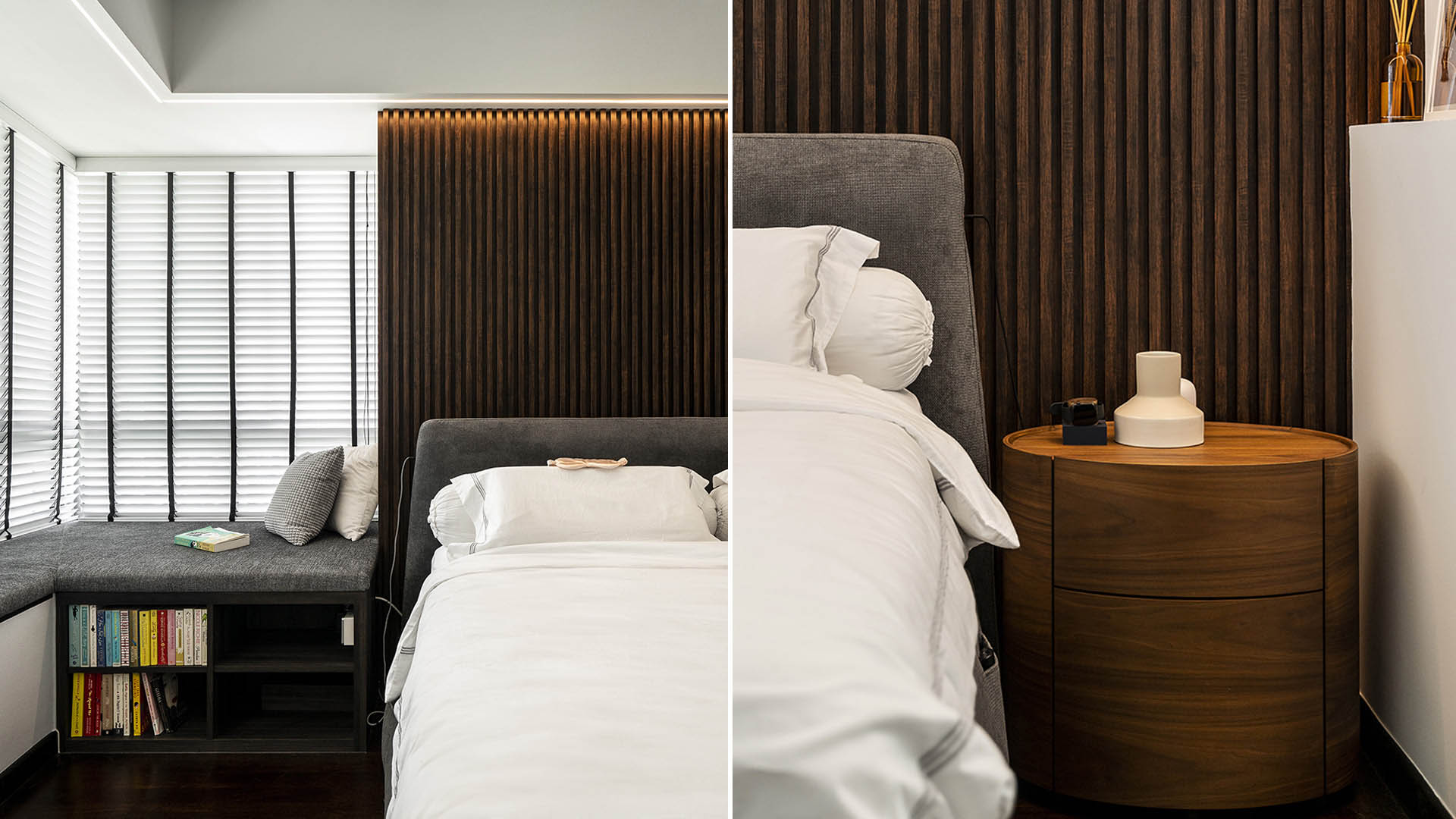 To mix things up a bit, the bedroom design leans into asymmetrical design — bay window seating with smart shelving maximises a small space, while a round bedside table on the other end softens things up.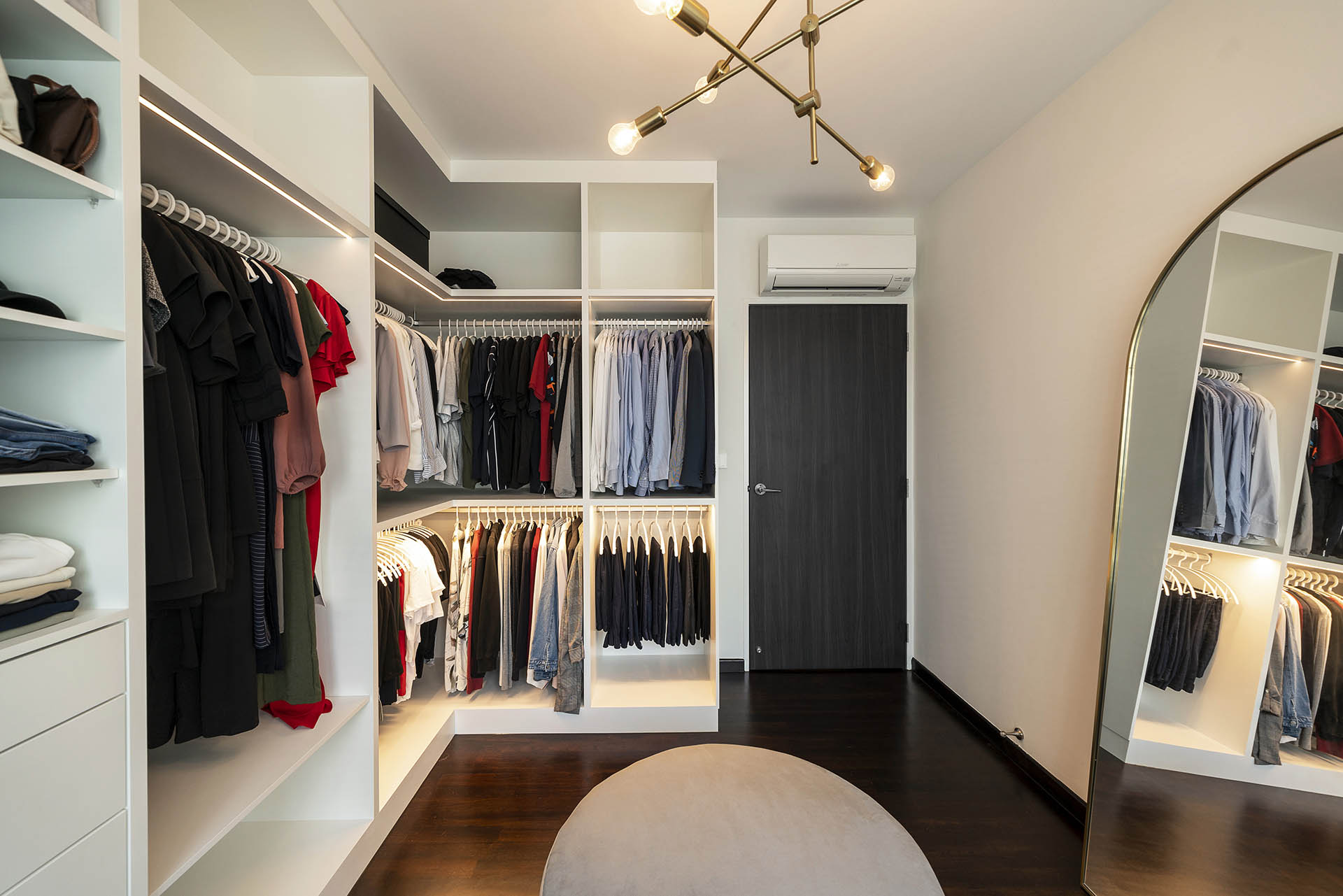 Walk-in wardrobe
There's more than enough closet space for the couple in this walk-in wardrobe that come with a sizeable vanity area too.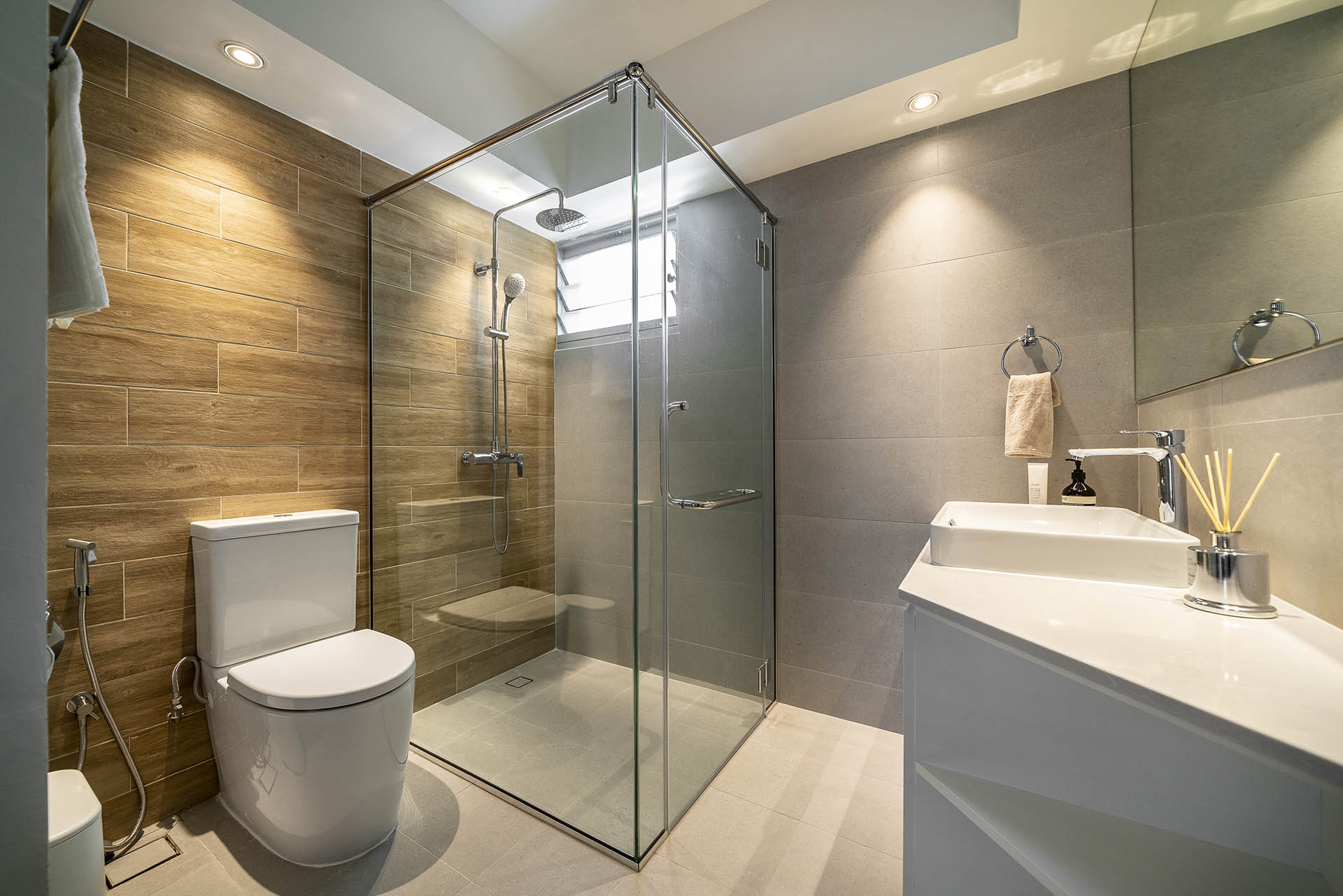 Both bathrooms maintain a consistent theme, with both clad in soothing grey and wood tones for spa-like vibes.
Photos: Livspace Singapore