Comedian Kim Min Kyung, 41, Discovered Talent For Shooting In Variety Show; Will Now Represent Korea In International Competition
The Tasty Guys star made it to the national squad after just one year.
Talk about having natural talent.
Two years ago, Korean comedian Kim Min Kyung, 41, knew nothing about the sport of shooting. 
But later this month, she will be representing Korea in the International Practical Shooting Confederation (IPSC)'s annual Handgun World Shoot in Thailand.
The Handgun World Shoot is the highest-level handgun match within IPSC and some 16,000 people from 100 countries are expected to participate in this year's competition.
Tried her hand at shooting on Athletic Fat From Today
Best known for being one of the cast members of food travel series Tasty Guys, Min Kung came across the sport while filming spin-off web reality show Athletic Fat From Today.

In the show, members are put through workouts and try their hand at various sports in an attempt to shed weight they put on during feasting.
Min Kyung was praised for being a quick learner and a natural talent, and was encouraged by the show's producer to try out for an international competition.
"I suddenly felt compelled to go ahead with the idea," said Min Kyung, adding that she would go for training after work.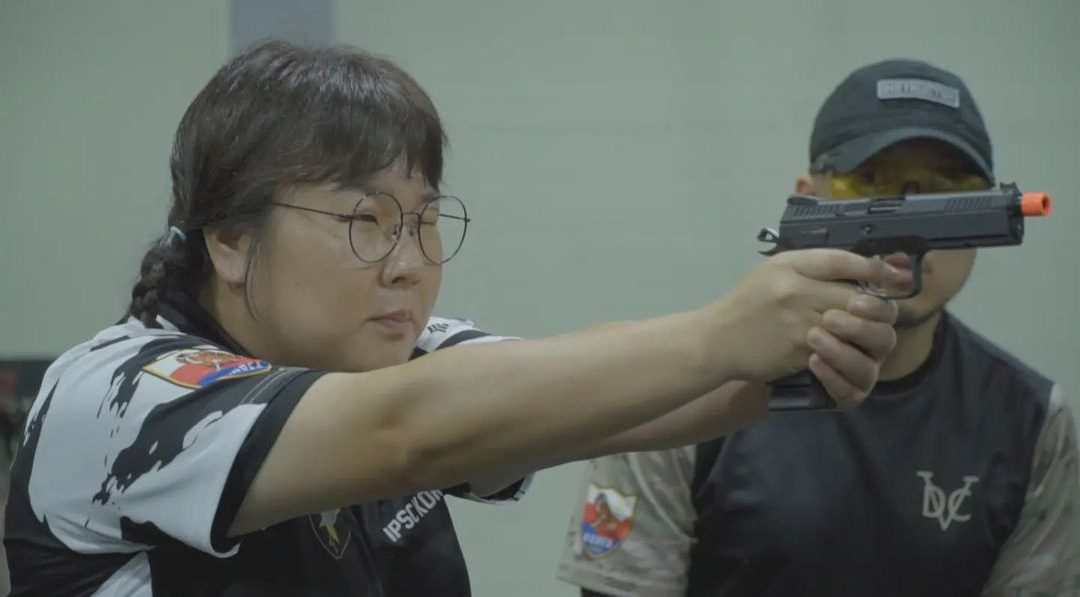 Sharp shooter
In June 2021, Kim passed a shooting test that qualified her to participate in IPSC's tournament and is one of two female Koreans to compete in this year's event.

In an interview on CBS radio show, Min Kyung said she was "honoured just to be part of the competition" and would try her best to have a good showing.
Yesterday (Nov 16), Min Kyung took to Instagram to thank everyone for their support and interest in her sporting journey.
She shared that though the journey hasn't been easy, she would regret it if she didn't give the competition a try.
Photos: Kim Min Kyung/Instagram