Constance Song Has A "Third Baby", But It's Not What You Might Be Thinking
She's referring to her new cookie business, which offers bakes in unusual flavours like chocolate & ponzu, plus lactation cookies.
Actress Constance Song has a "third baby". A biz baby, that is. 
The 47-year-old has partnered a home baker friend to launch a line of wholesome cookies, which includes a lactation cookie range for breastfeeding mums. Called Ole & Elo, it's named after her two daughters, Olethea, five, and Eloise, two.
Lactation products are specially developed to include healthy ingredients to nourish new mums and help them boost their breast milk supply. The idea for the venture came about last year when Constance was trying to lose her baby weight after gaving birth to Eloise.
"I noticed my milk supply dropped by 50 per cent after I cut carbs out of my diet. So, one day when I was chatting with my friend, who is an avid baker, I suggested we start a business selling lactation cookies as well as healthier cookies," Constance tells 8days.sg. For the cookie lover, it was also important that the bakes are "yummy" as many of the lactation cookies she tried were "dry, bland and not tasty". 
"It took us nine months to R&D and finally launch the cookies. This is why I call this business my third baby," she laughs.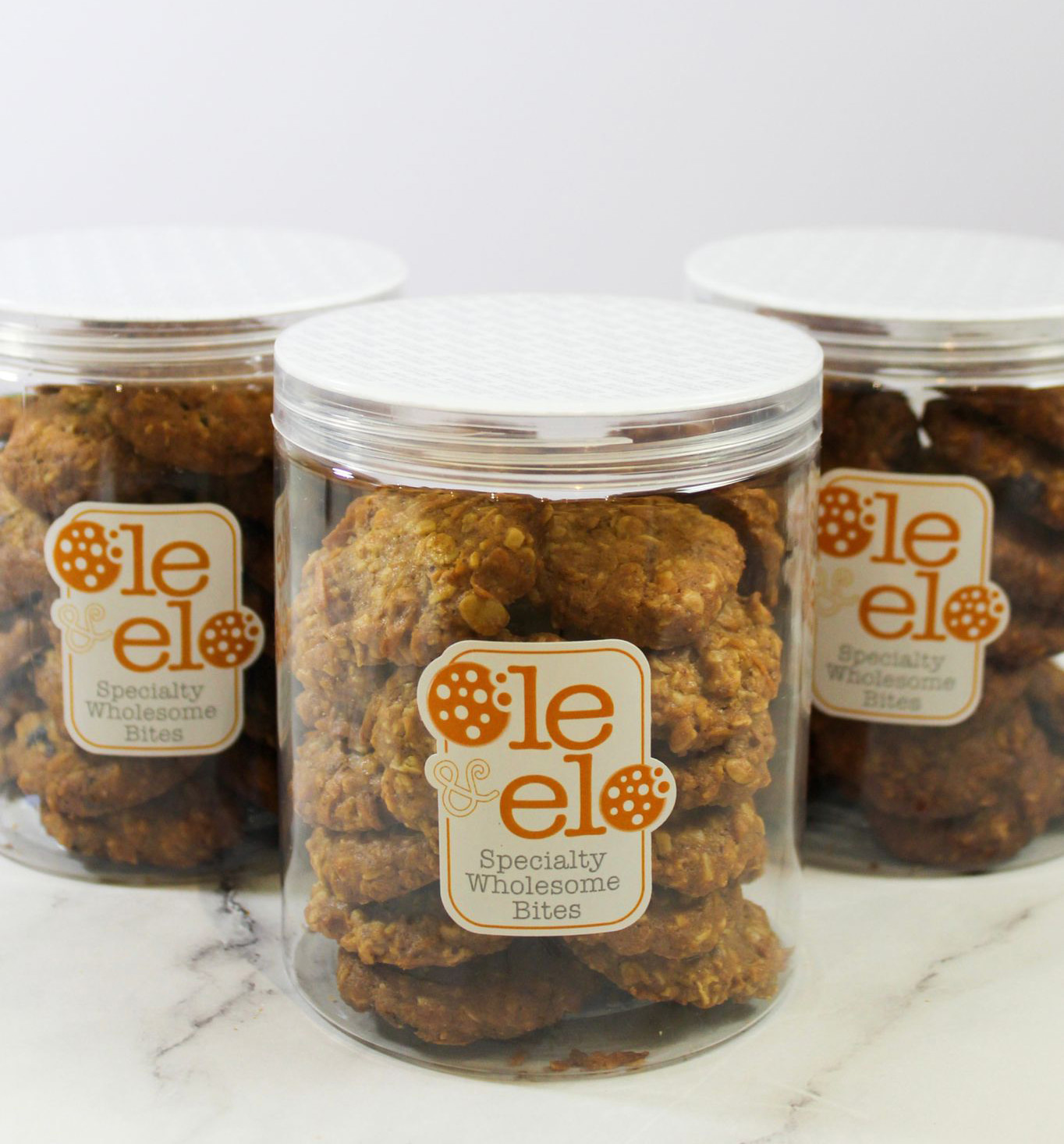 Unusual flavours
The lactation cookies, which are loaded with milk-boosting ingredients like oats, brewer's yeast and brown flaxseed, come in two flavours — Dark Chocolate Chip & Sea Salt and Coconut & Almond — while their regular cookies are available in Chocolate Chip & Ponzu and Oatmeal Raisin & Five Spice. They contain less sugar and no preservatives, and are made in a central kitchen using Constance's partner's recipes.
All the cookies are p
riced at $25 for a 210g tub and are only available
online
.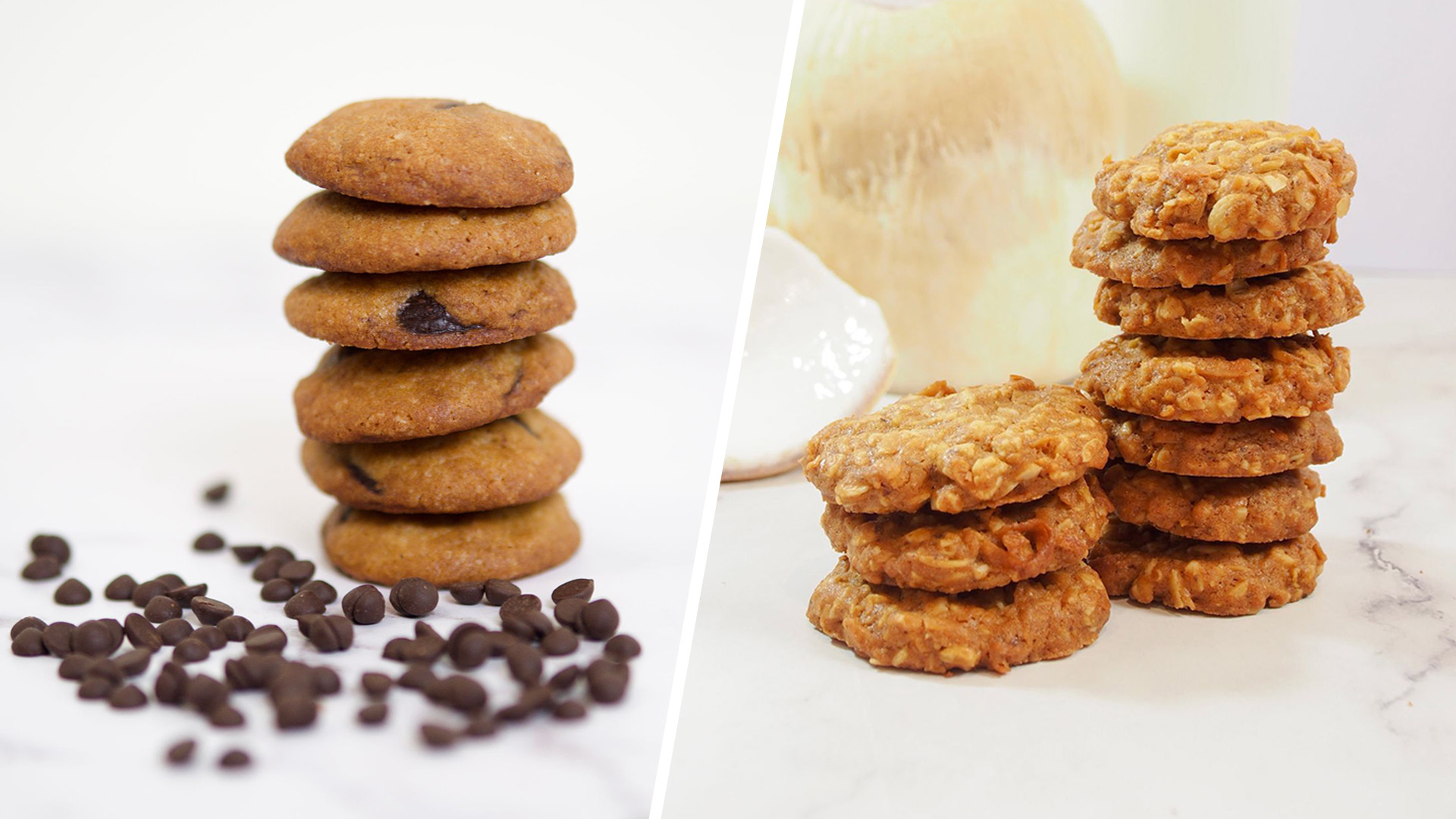 The Dark Chocolate Chip & Sea Salt is their bestseller, while the Coconut & Almond is Constance's favourite. 
"I personally like coconut so I told my partner we die die must have a coconut flavour. Coconut and almond have milk-boosting properties too. I also like the Dark Chocolate Chip & Sea Salt and can snack on it non-stop while watching TV. One of the mummies who helped us in our R&D said she ate half a tub in one sitting and had engorgement after that, so this shows that our cookies work," shares Constance excitedly.
Don't be intimidated by the lactation label though. The cookies aren't just for breastfeeding mums, anyone can eat them, even men and kids.
"My kids love the cookies. They ask for it every day," she says.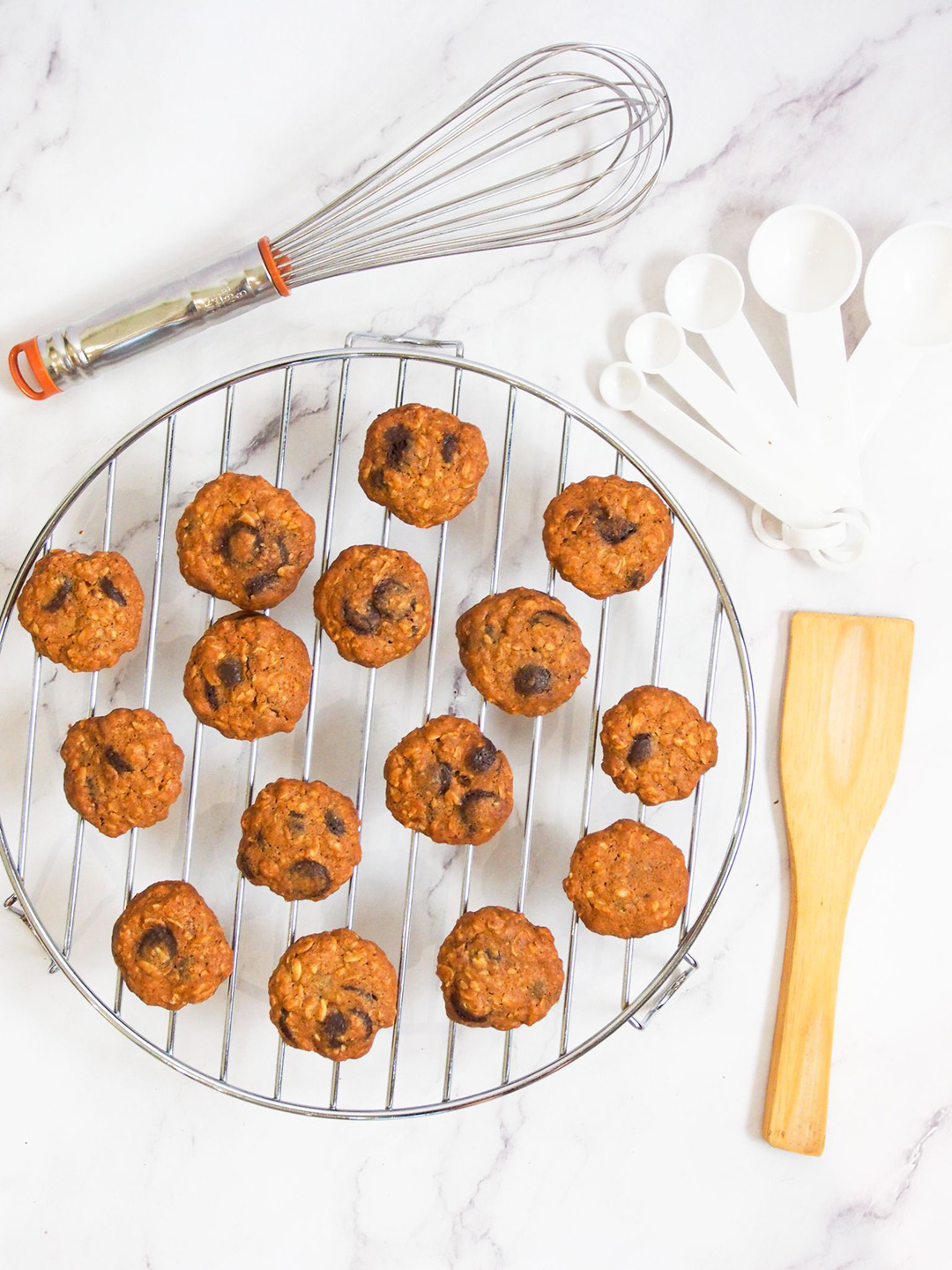 To stand out from the cookie crowd, the partners have whipped up unique flavour combinations using savoury ingredients such as Japanese ponzu sauce (a citrusy dip which contains soy sauce, yuzu and rice vinegar) and five spice powder. We haven't tried the bakes yet, but Constance says the unusual choc and ponzu combo tastes "rich and chocolatey" as the sauce "brings out the flavour in chocolate".
As for the five spice blend, it was initially used for the lactation cookies as they wanted to incorporate traditional Chinese medicinal herbs instead of the usual milk-boosting ingredients like flaxseed and fenugreek seeds. "But in the end, we decided to use it for our regular cookies instead 'cos we wanted to start with safer flavours for the lactation range," explains Constance.
Since their launch in early July, Constance has been taking part in mummy and baby fairs to "test the market" and spread the word about their cookies. They have sold more than 500 tubs of cookies, a result that she says is encouraging. 
They are currently working on developing new flavours, but have no plans to stock their cookies in stores or supermarkets. 
"We want to keep the business small and work on building our brand first. We might consider working with a confinement centre exclusively and just stock our products there. But we do not intend to go mass market at the moment," says Constance.
Now that her third "baby" is up and running, does she plan to have another child?
"NO NO NO!" exclaims Constance. "I already want to peng san. Juggling work and kids is very tiring. I want to work and do more but it's just not possible. I really appreciate my helper, who has been a great help, but I don't want to depend too much on her."
Ole & Elo's cookies are available here. More details on Instagram.
Photos: Ole & Elo