Constance Song Says She Is A Kancheong Tiger Mum 'Cos She Can't Stand How Her Partner Is Too "Chill"
Her four-year-old daughter attends three enrichment classes, and she wants to send her for music and golf lessons as well.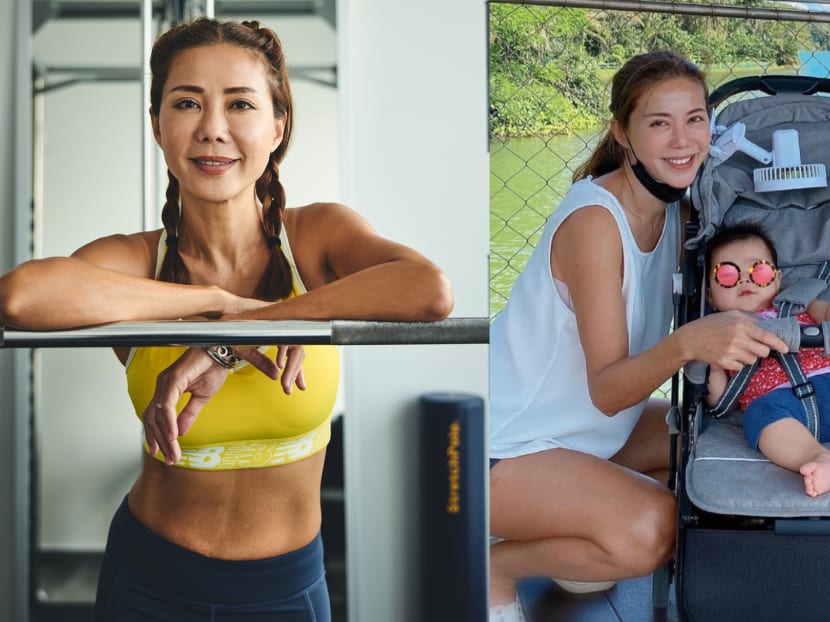 Having to wear a sports bra and skin-tight yoga pants in a small room full of people whose eyes and cameras are all trained on you would probably be a daunting task for most women, but Constance Song completely owned it.
Then again, this is the same woman who wore this dress to the Star Awards almost a decade ago.
Oh, and she also has a fit and fab new bod to flaunt, which she proudly did so at a recent press conference celebrating the launch of Rizap, the personal training gym that helped the 46-year-old lose 7kg and 5.6 per cent of body fat in just four months.
After giving birth to her second child, eight-month-old daughter Eloise, Constance shared that she found it harder to shed the baby weight compared to when she had her older daughter Olethea, four.
"Maybe it's 'cos I was more active during my first pregnancy," Constance told 8days.sg. "I walked a lot and I was still playing golf up until I was five months pregnant, so I gained less weight compared to the second one."
When she got started on Rizap's diet and exercise programme, Constance weighed 58kg. Her original goal was to get it down to 53kg, but her trainer kept encouraging her to go even lower, which she initially balked at.
"When he first told me to set 51kg as my target, I laughed and said that the last time I weighed 51kg was when I was 20 years old!" she exclaimed. "I told myself there was no way I could reach that weight… but we did it!"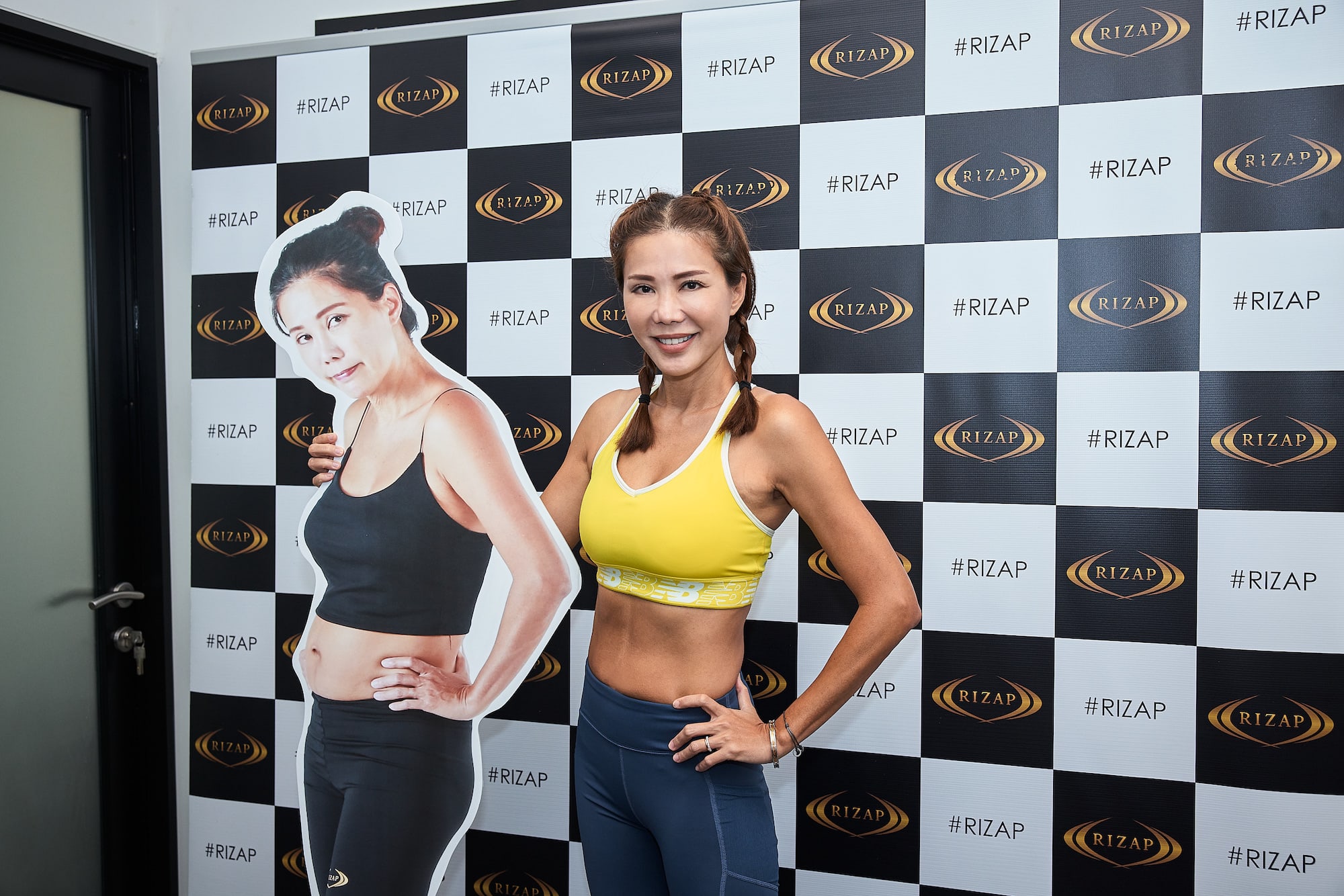 So what does Constance's partner and baby daddy, whose identity she insists on keeping a fiercely guarded secret (we don't even know if they're married, but one can probably venture a guess based on the bands on her ring finger), think of her new figure?
"I don't know leh, there were no comments," she shrugged. "He never said anything."
She added that they don't really work out together. "We've gone out walking and cycling a few times, but that's it. Eat together have lah!" she laughed.
Speaking of eating together, we asked if Constance and her partner still try to make time for romantic date nights even though they have two young kids to look after, and the short answer is: No.
"How to paktor? A bit hard ah!" she said. "Okay, but every once a while, if my daughter has been out the whole day and gets so tired that she knocks out at 7.30pm, wah bonus ah! We can go out and eat! So it's like that. (Laughs)"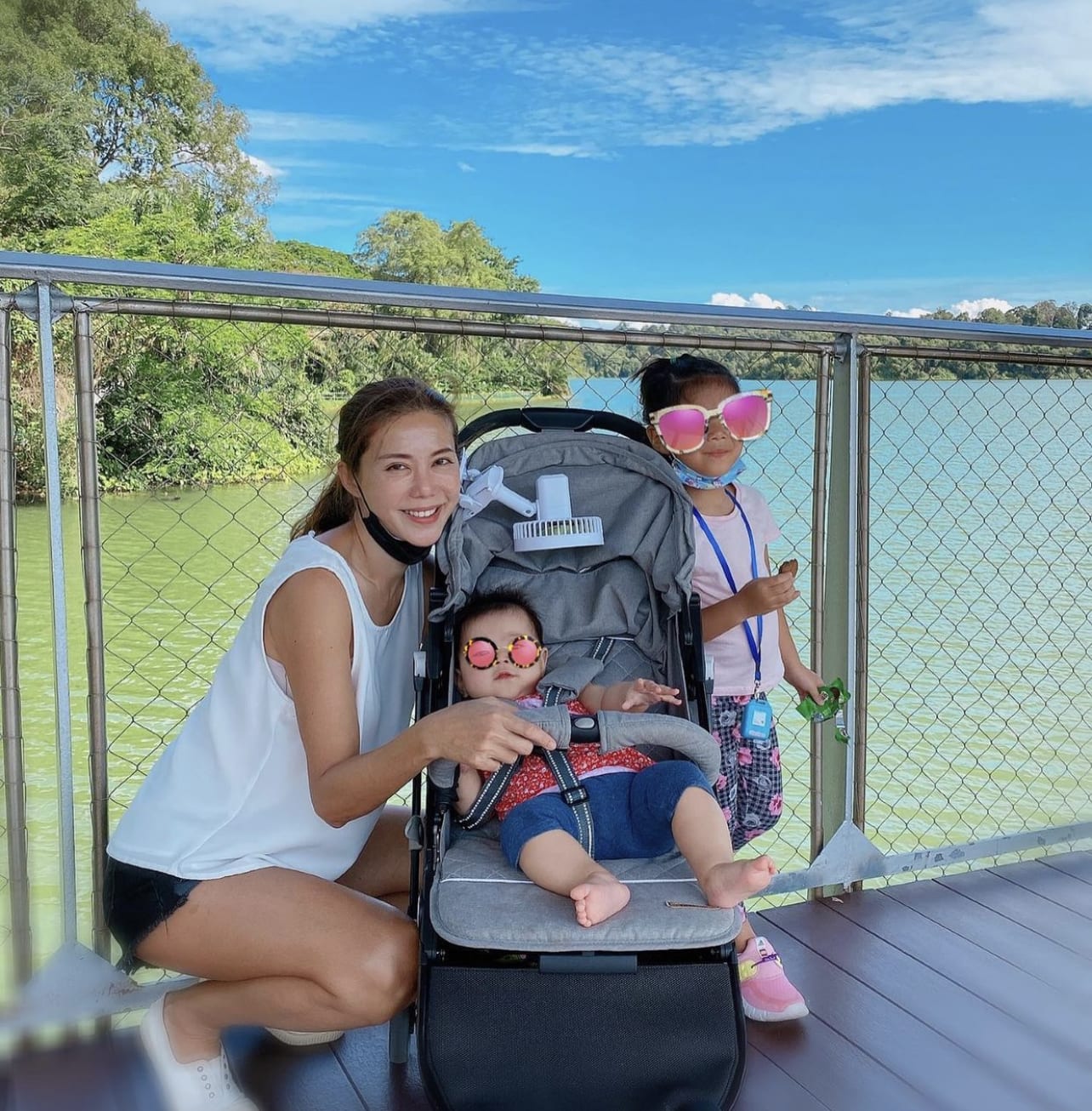 Other than that, Constance's entire schedule pretty much revolves around Olethea, who also sounds like one very busy little girl.
Here's what a typical day sounds like: Mornings begin with sending Olethea to school (she currently attends three different enrichment classes), after which Constance only has about three hours to eat breakfast and do her own work before she has to go pick up her daughter and drive her to another school.
That one gives Constance four hours to kill, so she spends it doing more work or at the gym. She then picks Olethea up at 4pm, goes home, and starts doing revisions and homework with her before dinner and bedtime, which is usually around 8.30pm or 9pm.
But it's mama who is the exhausted one. "Every time I read her a bedtime story, I'm the first one to fall asleep, you know!" she sighed.
Still, the day is not over yet. Constance is woken from her brief nap by a 9.45pm alarm so she can breastfeed and pump milk for Eloise and do a little more work before finally heading to bed. Whew!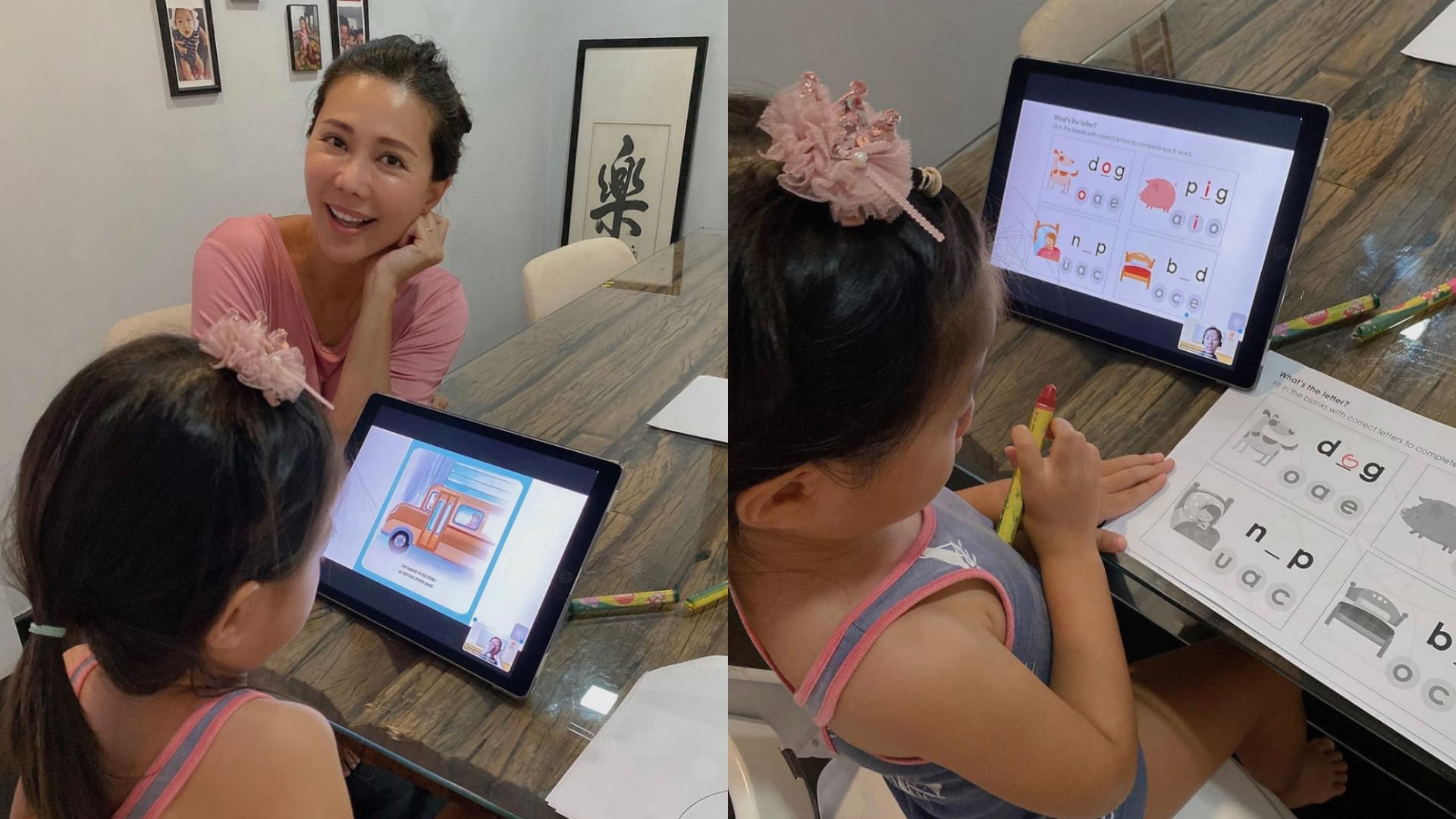 Anyway, back to all those lessons that Olethea is enrolled in despite only being in Nursery 2.
At the moment, she currently attends Heguru, Kumon, and My English School… and Constance wants her to pick up a sport (golf) and learn music (drums) as well. We certainly won't be surprised if Olethea grows up to be an overachiever.
"I wanted to be a good golfer and drummer but I couldn't do it, so I'm putting all those dreams on her," Constance mused. "As for the second one, whatever Jiejie does I will probably let her try them as well, otherwise it's not fair."
While she really is the quintessential tiger mum, her partner, on the other hand, is the total opposite and basically thinks she should lighten up a bit.
"I cannot tahan 'cos he's damn chill, so that makes me even more kancheong!" she complained. "When I see him being so relaxed, I cannot take it! I'll be like, 'Okay, I'll do it. I'll do their homework.' I guess you could say I'm the 'bad cop' at home. (Chuckles)"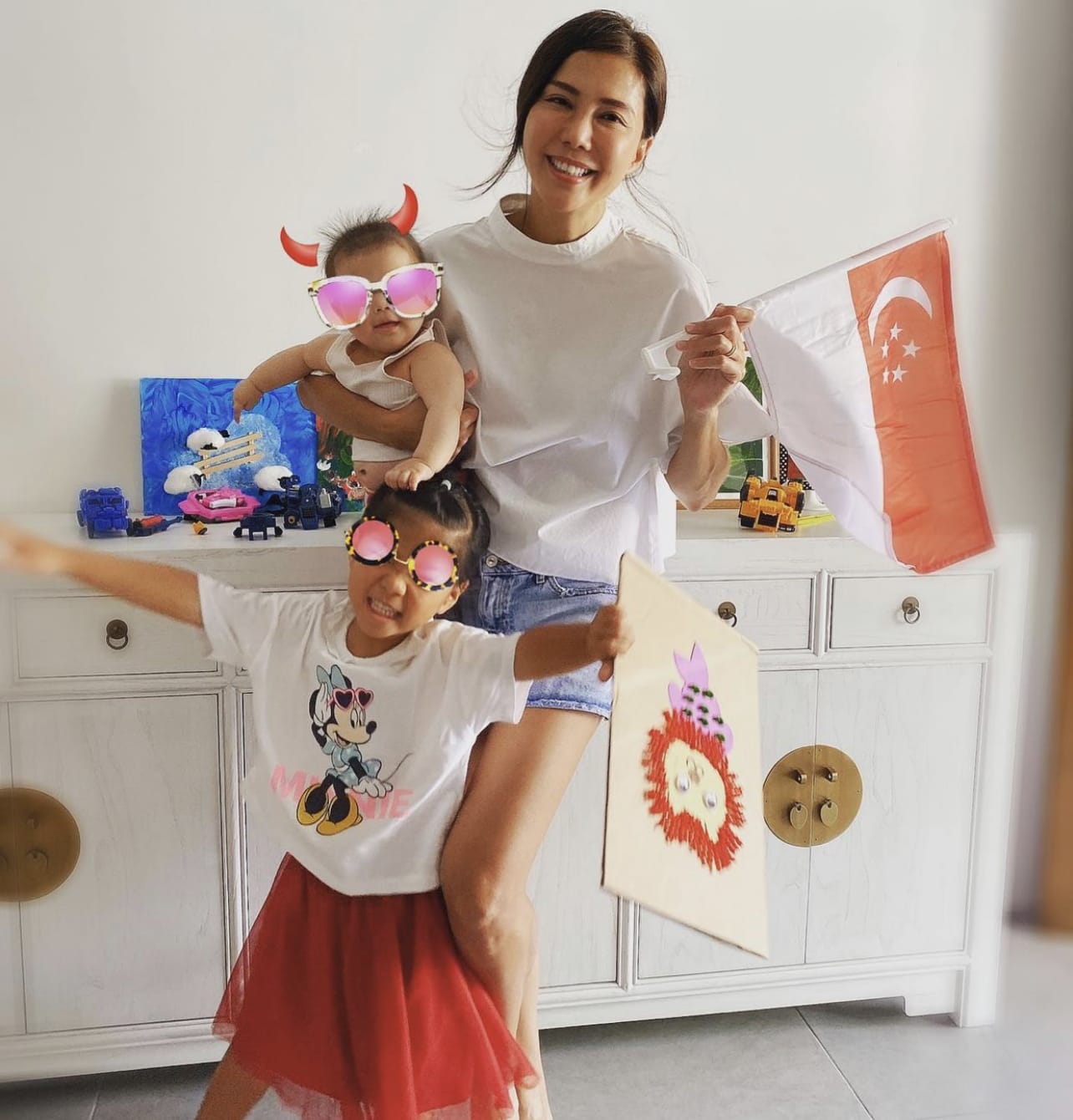 Photos: Alvin Teo
All photos cannot be reproduced without permission from 8days.sg.
Additional photos from Constance Song's Instagram.