Desmond Tan, 35, Wants Kids Soon So When Is He Going To Marry His Long-Time Girlfriend?
The actor, who stars in Mediacorp drama The Takedown, says his biological clock is ticking.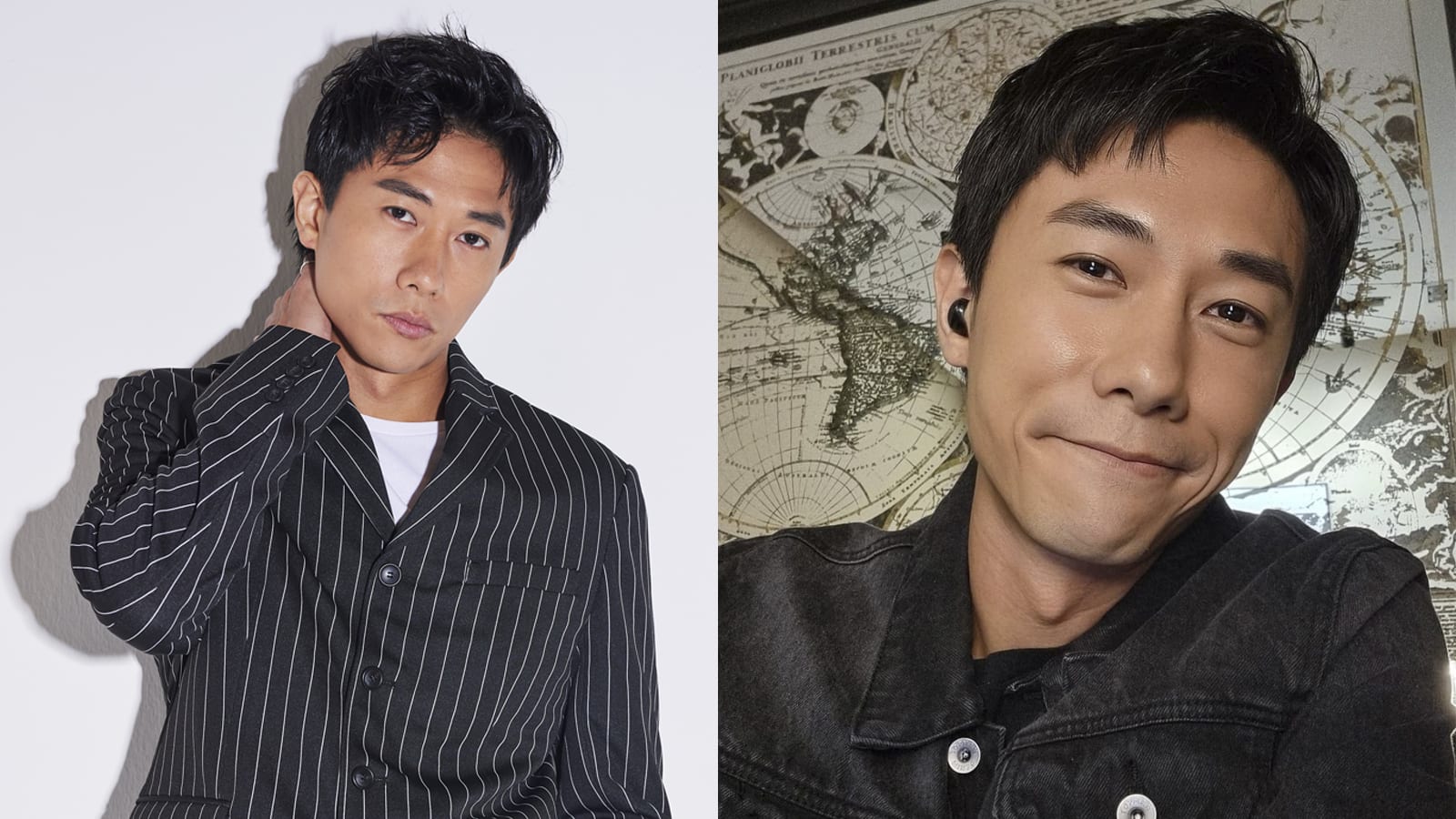 Desmond Tan
, 35, is seriously thinking about settling down.
Yes, that means getting married to his long-time girlfriend, whose identity remains a mystery to the public and whom he is said to have been dating since 2010.
We first spoke to Desmond about this in August when he was promoting Mediacorp drama Key Witness — yes, that means our conversation took place way before his ex-BFF Rebecca Lim announced her engagement, so don't bother trying to connect the non-existent dots — and again in late October for The Takedown.

In the Mediacorp drama, which is currently airing on Ch 8 and meWATCH, Des plays a responsible Central Narcotics Bureau (CNB) officer, who is wracked with guilt after arresting his childhood buddy (played by Zhang Zetong) for drugs. The drama also stars Jesseca Liu and Hong Ling.

Here, Desmond talks to us about his experience prepping for The Takedown before we delve into the whole when-is-Desmond-Tan-getting married situation.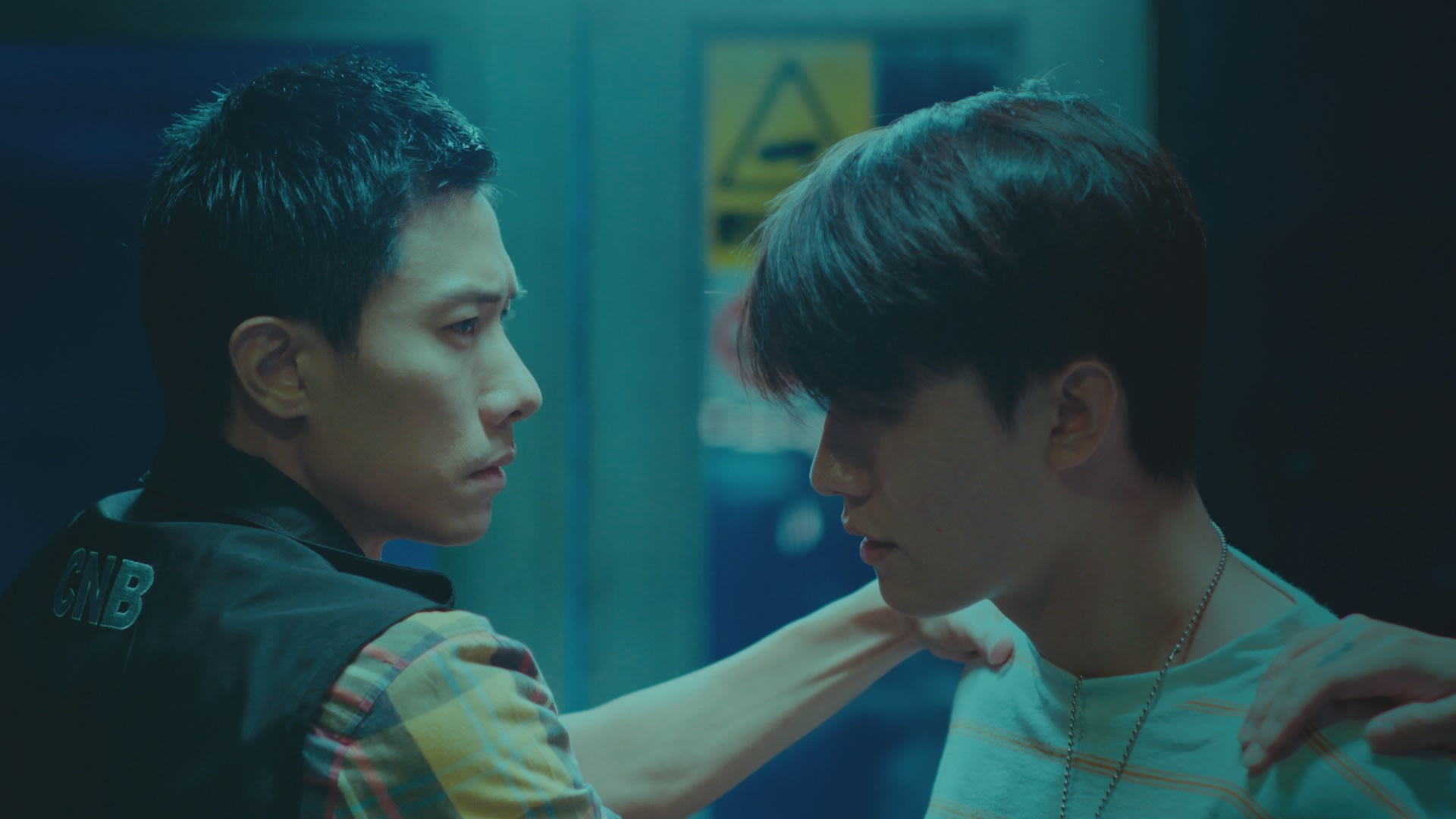 8 DAYS: We hear you tagged along with real-life CNB officers for raids as prep work for The Takedown.

DESMOND TAN: Yes, we reported at the locations before the sun was up and we were briefed before each operation. Of course, we were only on the sidelines because these operations involved real abusers so the officers had to do their work.
There was nothing crazy going on like in Hongkong films where everything is flying around (chuckles). It's a lot more peaceful. Basically, the subjects are seated on the bed or the chair while officers conduct a full spot check on the room to see if there are any drugs present.

The most dramatic thing that happened was when one of the abusers realised that the officers were outside his house… or rather, his flat, so he started throwing the drugs out of his window. I guess he was trying to dispose of the evidence.
So after they were arrested, we went down with the officers to look for whatever was thrown down. There was no drama about it and everything was just very matter-of-fact since they were following protocol. Everything was done very safely.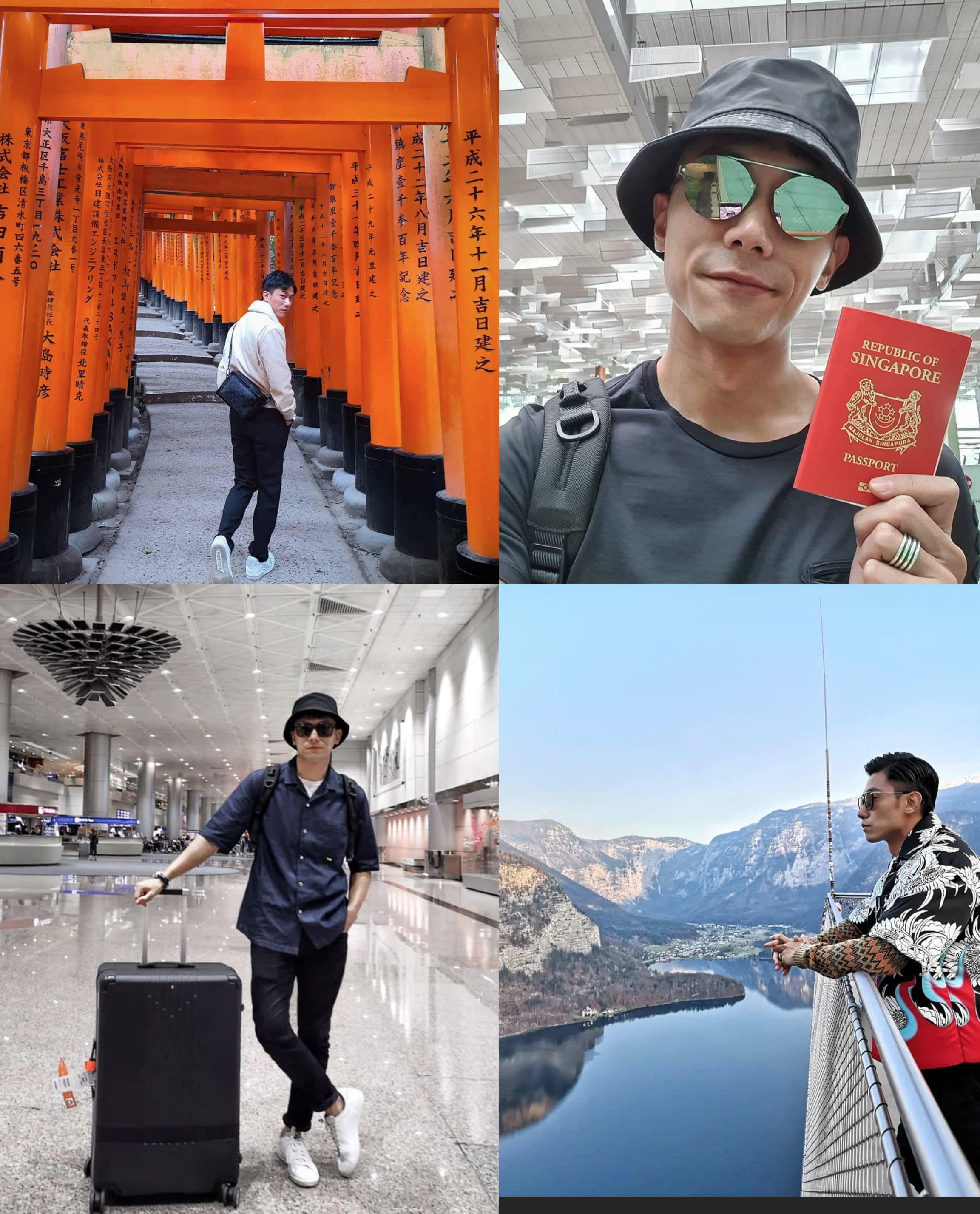 Before Takedown, you were in Key Witness and so it feels like we've been seeing a lot of you on screen this year.
(Chuckles) It does, right? Not that I'm complaining about working non-stop. During the Circuit Breaker, our schedules were spread out a lot more, but we're back to normal now. I'm still trying to get used to it, and I know that I'm very blessed to be involved in so many projects in the past year.
Plus, I've been able to play a variety of roles. From a hacker to a professional killer to a farmer in my upcoming drama Come Home. I'm enjoying myself a lot.
But....?
This has been said so many times but I honestly can't help but wish for the pandemic to be over. The last birthday celebration for me was like two years ago. I kind of miss having a proper meeting with my friends, especially with my secondary school friends. We used to meet up at my place for dinner and drinks, but we haven't been able to do that.
I also think that everyone, including myself, is dying to travel. I used to fly 10 times a year. I'm just hoping to go somewhere soon.
With so many VTLs opening up now, aren't you going to?
Honestly, we've been talking about moving from the pandemic to the endemic for a while. Living in this new norm for the past two years, I'm slowly accepting COVID-19 as part of our lives but we can't be at a standstill forever. In the past two years, we've learned so much about the virus, including how to stay safe, so I feel that life has moved on as compared to when the world was in a lockdown.
I've changed my perspective and I feel more ready to travel. If I'm going to travel, I'll continue with what we've been doing: keeping our masks on, avoiding crowded areas, keeping a safe distance and doing proper sanitising work. As long as we keep these in mind, I think we're good to go.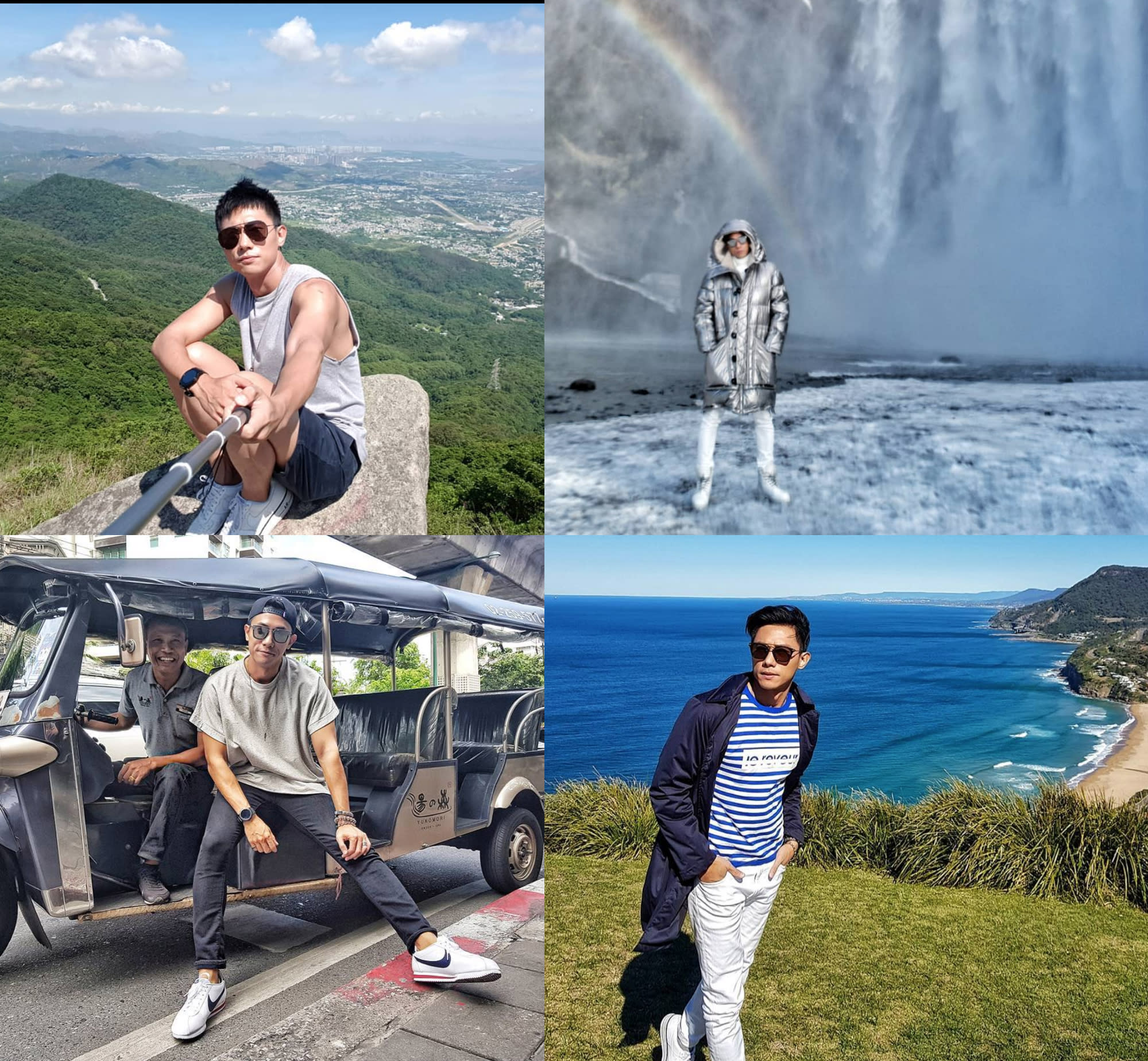 Where would you want to go first?
There aren't many choices at the moment: I've been to South Korea so I'll skip that for now. I've been to the US for a road trip so that's ticked off my bucket list. There are a lot of European countries which I haven't been to, so I guess that's where I might go? (laughs)

For someone who loves travelling so much, you don't actually sound that keen.
Before COVID-19 hit, I wanted to go to New Zealand. I've done a lot of road trips in places like the US and Japan and I enjoy taking long drives in good cars. But NZ isn't open yet, so I don't mind going to European countries like Germany and France… and maybe the UK?
Anyway, I'll be busy with dramas until next year so I don't think I'll be going anywhere before March or April, when filming wraps.
But the Star Awards is usually held in April.
Oh, then it's May at the earliest. (Sighs) You just reminded me that the horizon is further away than I think it is. (Sighs even louder)
Are you thinking of slowing down a little to focus on your personal life, and maybe get married?
This has always been at the back of my mind. I really love kids and I was chatting with a soundman that I got to know on set. He told me that he was turning 40 this year, and that his older kid is three, while the younger one is three months old. I told him, 'Bro, you started late man. You're 40 and your kid is only three!' He's accepted the fact that he would have to work hard for a long time to raise his kids. Then, when I was driving home, I thought to myself that I would be in the same situation as him.
Yeah, you turn 40 in five years.
Exactly, and even if I have a kid when I'm 36, my kid would only be four when I'm 40. And I would be almost 60 when the kid enlists in army or enters university.
So you've been feeling the weight of time on your shoulders?
I never really thought about it in the past since I'm such a workaholic. I'm always working and on the go, so I have never seriously thought [about marriage] before. But I've been thinking more about it in recently and I really hope to have a kid when I'm not too old. I really hope that I can settle down. But looking at my schedule... If you can't even have a proper holiday… (laughs)
Turning 35 definitely got me thinking. The whole cliché about age being just a number is one thing: I have friends who are 50 but behave like kids 'cos they're young at heart, but we can't deny our biological clocks. We need the energy and time to rest when taking care of kids.
That's true.
I have friends who are my age who have kids that are in primary school or kindergarten. Kids are the biggest yardstick of time — watching them grow up, learn how to walk, go to school and ask you weird questions about life. I realised that I've been working very hard and this is something that I have to seriously consider.
How many kids do you see yourself having?
Ideally, three kids. I've always thought it's a good number. It's a big family but not too big.

Do you have a 'deadline' on when you'd want to settle down?
The main reason I don't give myself deadlines is to allow myself to flow through life with more liberty. I believe that instinctively we know exactly when to do the right thing at the right time. We just have to listen to the whispering of our heart for the answer. In my opinion, over-planning the roadmap of our life makes life less exciting and spontaneous.

Is your heart whispering to you to get married?

Well, my mum has been waiting for me to get married since 35 years ago… (chuckles)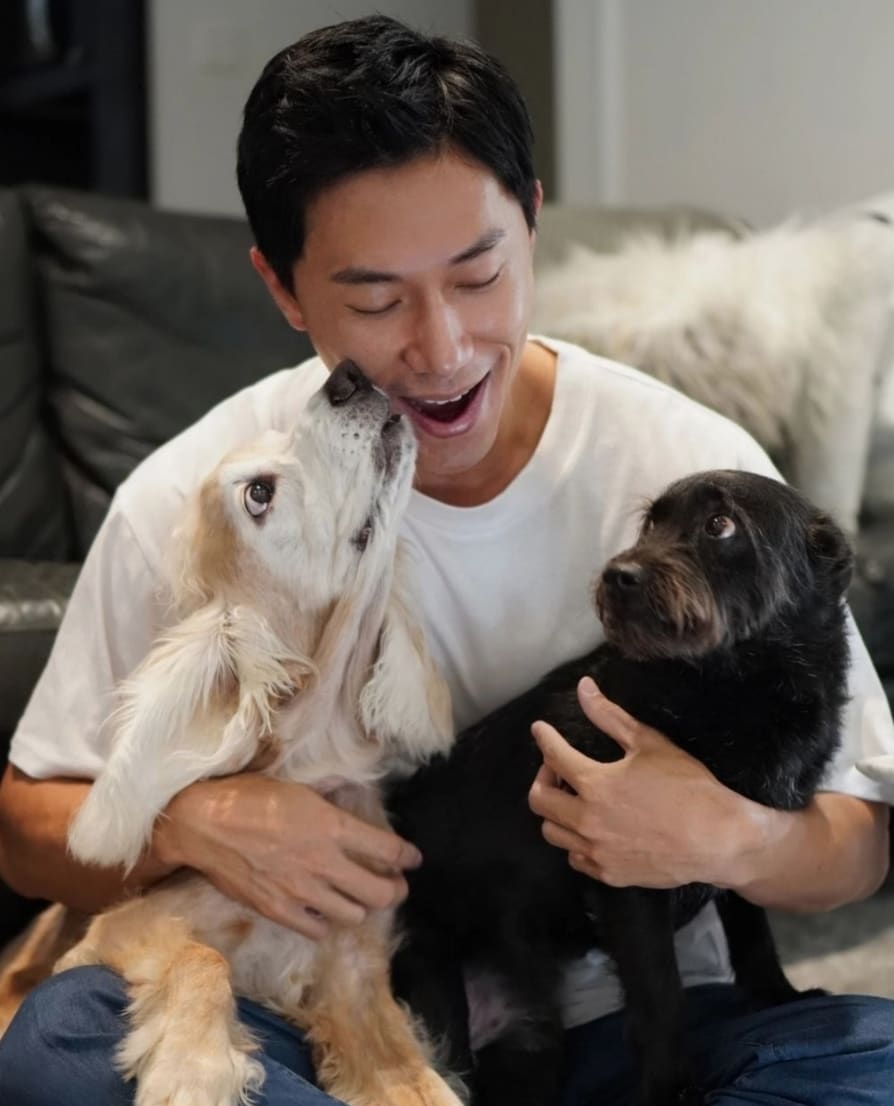 Have you gotten married without telling us?
No, I'm not married (laughs). I'm not engaged either but I'm dating someone.

Yes, we all know that you've been seeing your girlfriend since 2010. Surely it's time to settle down.

(Laughs) I'll let you guys know when our relationship status changes.

Is that a hint that it's going to be soon?
(chuckles) No, not that soon. Don't hold your breath waiting for it to happen.
Why so secretive about your love life?
I consider myself a private person when it comes to my personal life. It's just my way of protecting my loved ones and letting them [maintain] the quiet lives they are [currently] enjoying. I also like to maintain the air of mystery to allow the audience to watch my shows with minimal distractions.

The Takedown airs Tuesdays, 8.30pm on Ch 8.
You can also binge-watch it for free on meWATCH.

Photos: Mediacorp, Desmond Tan's Instagram