Diana Ser Shares New Pics Of Her 3 Kids, Including 15-Year-Old Son Who Looks Just Like Husband James Lye
Nope, netizens still can't get enough of just how much Jake resembles VR Man James.
For someone who hasn't been in the public eye for a good two decades, James Lye, 52, is one popular man.
The former Mediacorp star-turned-banker is probably best known for a) playing the titular character of '90s local superhero drama, VR Man, and who is often regarded as one of the hottest actors to grace local screens.
And now, more than 20 years later, apart from stalking the Instagram of James' wife, celeb host Diana Ser, 49, for updates on him, netizens also have their eyes on someone new — James' 15-year-old son, Jake.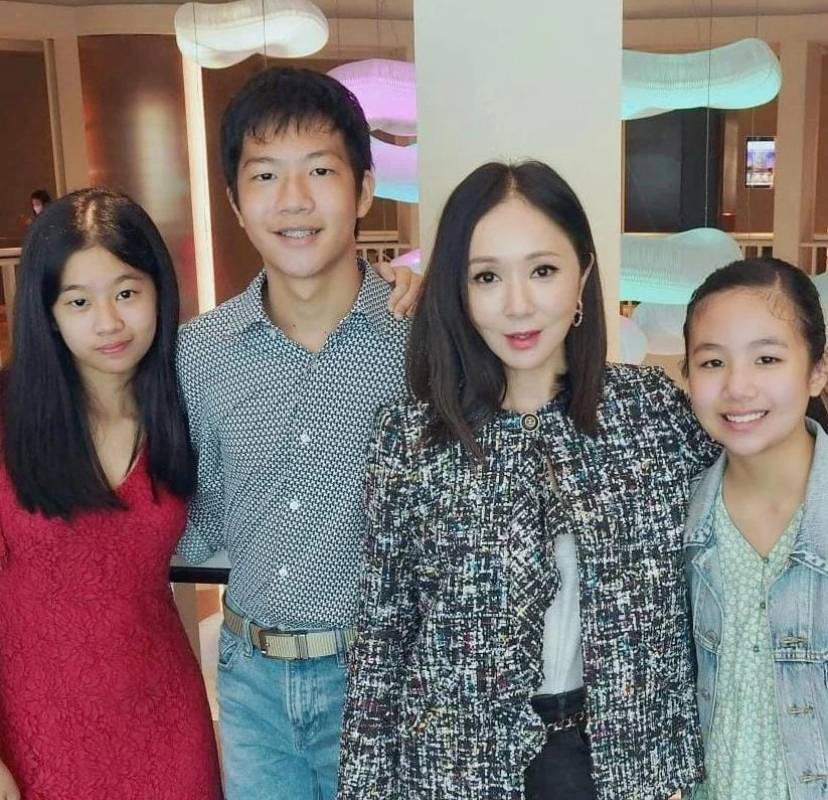 They've inherited the best from their parents
On April 9, Diana took to her Instagram to share some pics she took with Jake and his two sisters Christy, 13, and Jaymee, 10.
"I love them so much," Di gushed in her caption.
And as always, the comments section was filled with netizens singing the praises of Diana and her three kids.
Most of them couldn't help but wax lyrical about Diana's "beautiful family", writing that they have all grown up well.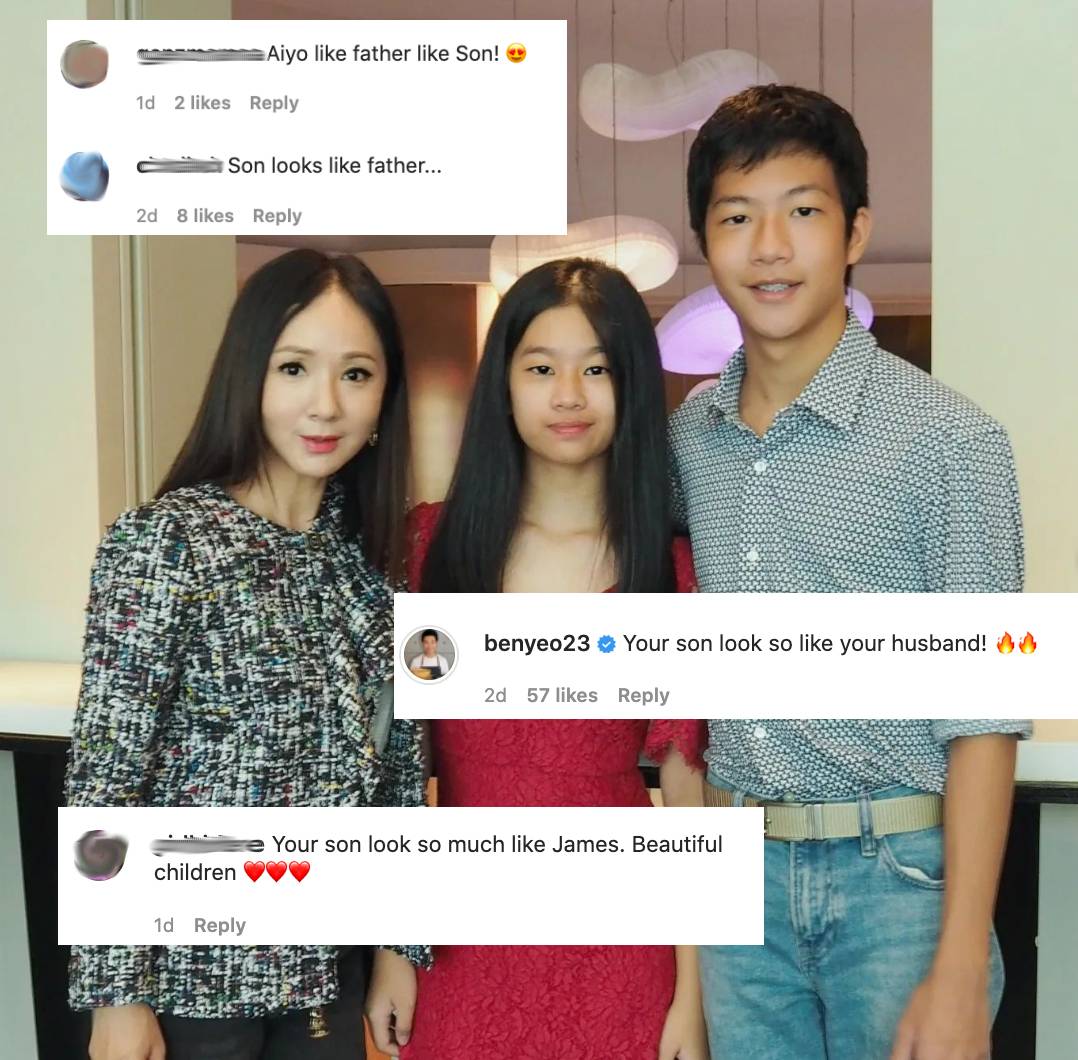 Hello, mini-James
Others were more focused on Jake, who now towers over his 1.52m tall mum, by the way.
"Your son same face as James Lye," one netizen wrote, while another added: [Your] oldest son is a clone of James".
Even Ben Yeo couldn't help but to get in on the action, commenting about Jake's resemblance to James.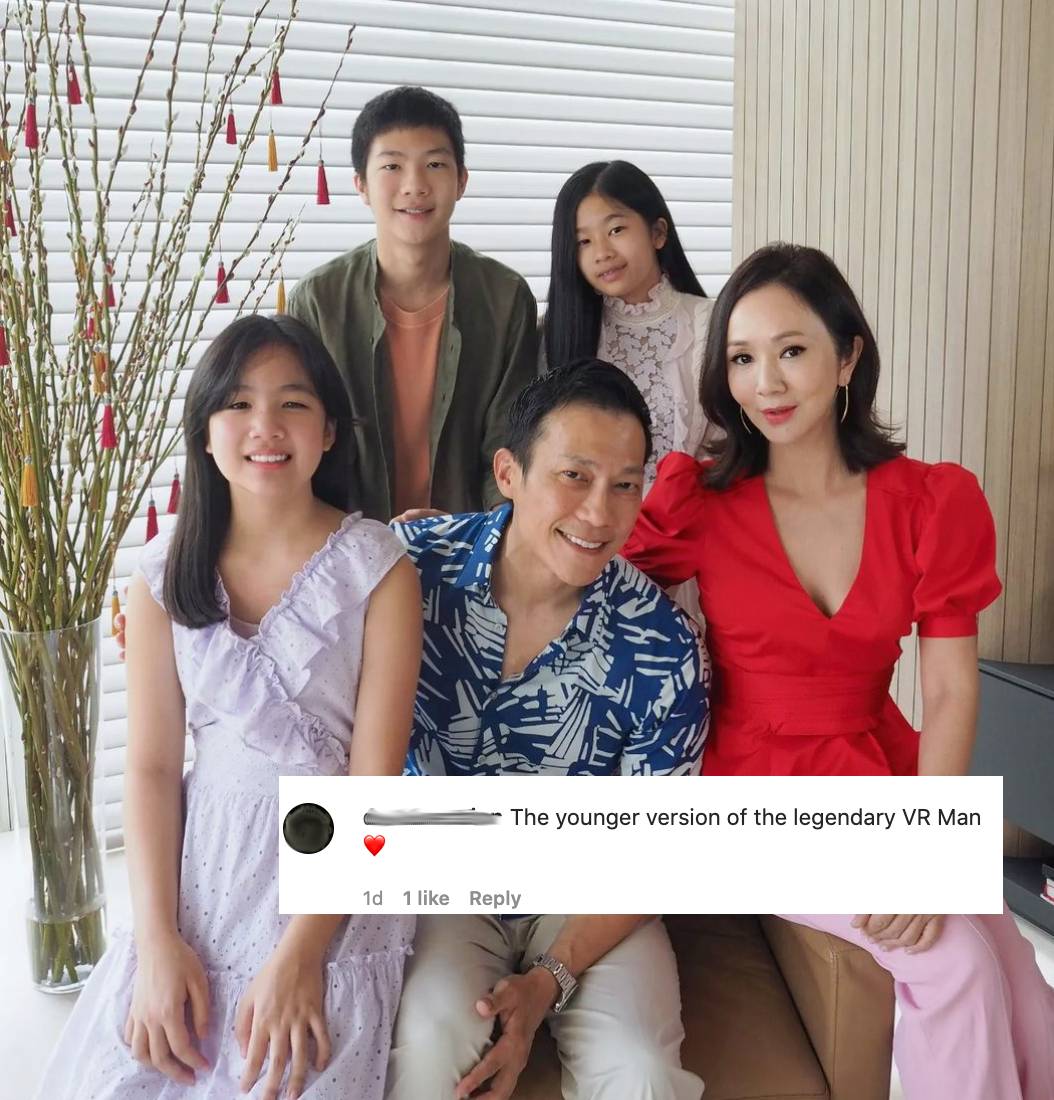 Hands up if you want a VR Man reboot!
Finally, one netizen wrote: "The younger version of the legendary VR Man".
We're just throwing out ideas here, but wouldn't it be apt if we were to have Jake reprise his father's role for a 30th anniversary special of VR Man? After all, it's only six years away…
James quit showbiz in 2000, and has been working in the banking industry since.
Photos: Diana Ser/Instagram