Doctor Strange In The Multiverse Of Madness Review: Sam Raimi Introduces Horror To The MCU
Plus: Reviews of Liam Neeson's latest thriller, Memory; and Mike Myers' The Pentaverate. 
Doctor Strange in the Multiverse of Madness: Benedict Cumberbatch is working on a new spell. 
Doctor Strange in the Multiverse of Madness (PG13)
Starring Benedict Cumberbatch, Elizabeth Olsen, Rachel McAdams, Xochitl Gomez
Directed by Sam Raimi
Sam Raimi's welcome return to Marvel sees the Master of the Mystic Arts (Benedict Cumberbatch) sorta-kinda mentoring another enhanced teen, newcomer Xochitl Gomez's America Chevez, while knee-deep in tackling the mind-boggling ramifications of messing with alt-realities and variants, a can of worms previously explored in Loki, What If…? and Spider-Man: No Way Home. Because Elizabeth Olsen's sorceress Wanda is involved as well, WandaVision is an essential primer in understanding her motivations. The story unfolds fast and furious, and is filled with Raimi's horror aesthetic styles (pretty gruesome by PG13 standards), crowd-pleasing cameos (including a few that are expected and another no one saw coming), and poignant moments between Strange and former love Christine Palmer (Rachel McAdams) that begets a line that's as meme-able as Avengers: Endgame's "I Love You 3000". But this isn't the maddest movie about the multiverse this year....okay, maybe in a reality where Everything Everywhere All at Once doesn't exist. (3.5/5 stars)
Photos: TPG News/Click Photos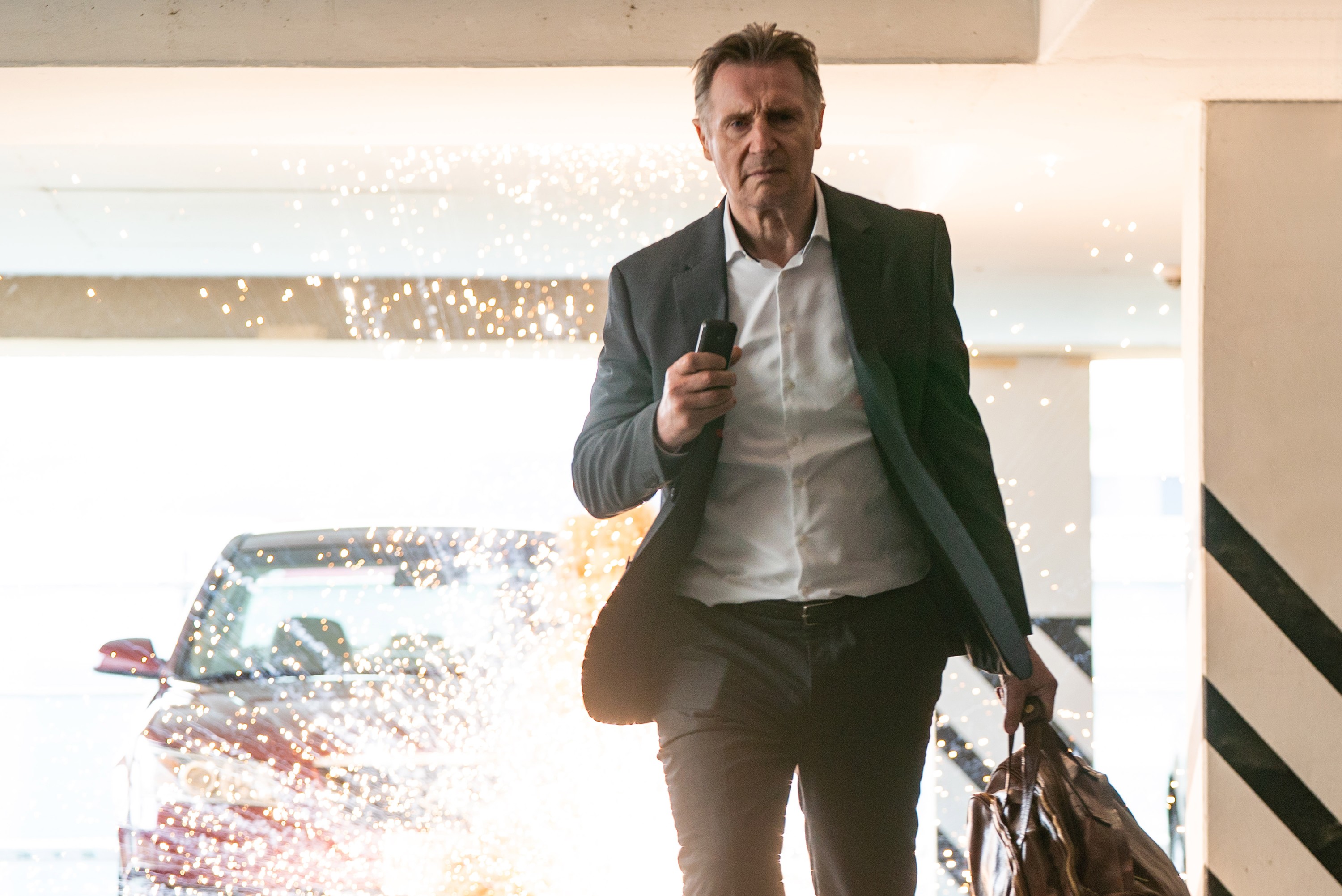 Memory: Liam Neeson just quit his job as a Grab driver.
Memory (M18)
Starring Liam Neeson, Guy Pearce, Monica Belluci
Directed by Martin Campbell
In Goldeneye helmer Martin Campbell's remake of the 2003 Belgian film The Memory of a Killer, Liam Neeson plays as an Alzheimer's-stricken hitman who takes out pedophiles in El Paso with extreme prejudice! Guy Pearce (whose casting is a nod and a wink to Memento fans) co-stars as a cop who can't decide whether to arrest or assist him. Neeson's latest is yet another neutral-geared thriller (hello, Blacklight! The Ice Road, anyone?) that squanders its actors and sputters painfully its way to the finishing line. Deep inside, I'm rooting for a Taken but I got taken for a ride instead. (2/5 stars)
Photo: TPG News/Click Photos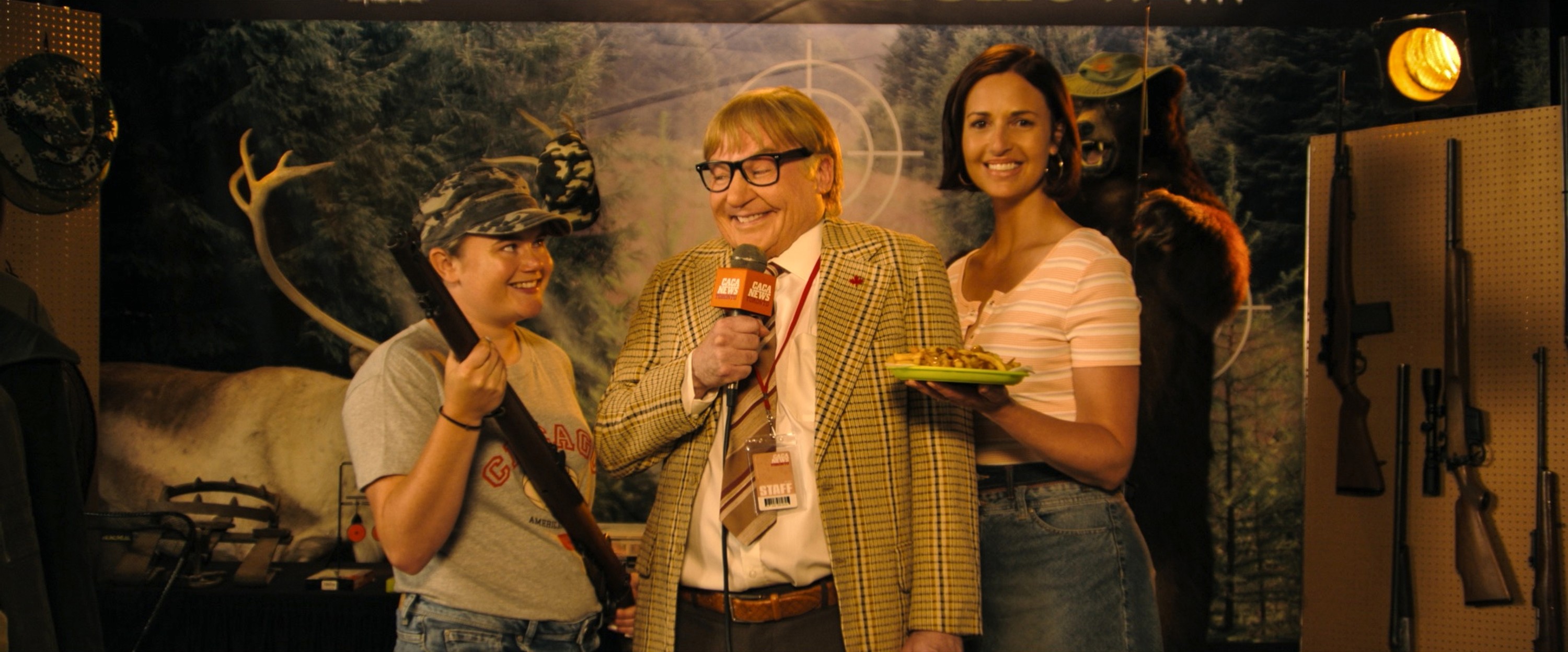 The Pentaverate (R21)
Starring Mike Myers, Mike Myers, Mike Myers, Mike Myers, Lydia West
Directed by Tim Kirby
It's 2022 and Mike Myers is still obsessed with scatology and other body fluid emissions. Because there's always a market for shit and cum jokes … and anyone who tells you they aren't into shit and come jokes are f***ing liars! That said, how much you enjoy this raunch com —  an over-the-hill Canadian journalist (Myers) on the trail of an Illuminati-like cult (whose elders are all played by Myers) — depends on your mood. It's a 90-minute movie trapped in a three-hour movie and then split into six half-hour parts. And that, sadly, might be a bit excessive for some folks. (2.5/5 stars) Only on Netflix
Photo: TPG News/Click Photos