Drugs, Taliban, Daddy Issues, Nazi Regrets: 10 Revelations From Prince Harry's Tell-All Memoir, Spare
First, the controversial Harry & Meghan docu-series and now Prince Harry's explosive memoir, Spare. Even though it doesn't go on sale until January 10, copies accidentally hit bookshelves in Spain five days early while one made its way to the press, with excerpts making global headlines. The Duke of Sussex has made new damaging claims about the British royal family, many against his "arch-nemesis" brother Prince William, and revealed the most intimate details of his private life. These are the sensational claims from Spare...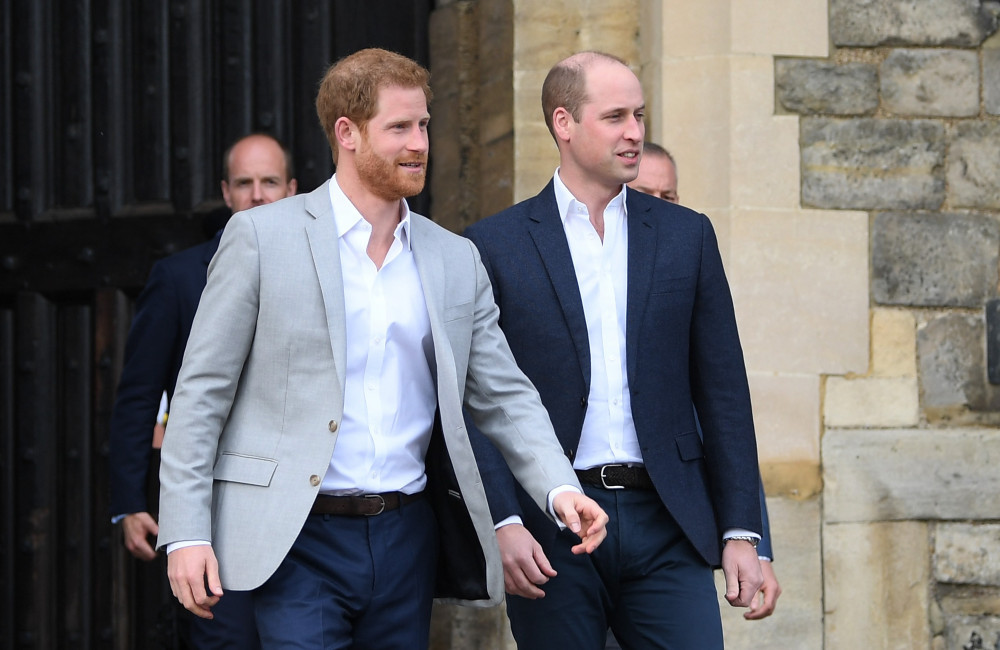 1.Brothers at war
The biggest bombshell, arguably, is Prince Harry alleging his older brother Prince William "knocked him to the floor" during a heated argument. According to Harry, his sibling branded his wife Meghan "difficult", "rude" and "abrasive", before the row escalated. He wrote William "grabbed me by the collar, ripping my necklace, and ... knocked me to the floor". Harry said he had given his brother a glass of water during the bust-up and had said: "I can't speak to you when you're like this." He added: "He set down the water, called me another name, then came at me. It all happened so fast. So very fast. He grabbed me by the collar, ripping my necklace, and he knocked me to the floor. "I landed on the dog's bowl, which cracked under my back, the pieces cutting into me. I lay there for a moment, dazed, then got to my feet and told him to get out." Harry also claims William told him: "You don't need to tell Meg about this," and he is said to have replied: "You mean that you attacked me?" The duke writes that William then said: "I didn't attack you, Harold."
2. Nazi costume? William and Catherine loved it!
Prince Harry claimed the Prince and Princess of Wales told him to wear a Nazi uniform to a costume party. The Duke of Sussex caused outrage when photos showed him in the German military costume, complete with a swastika on his left arm, at the "native and colonial" themed party thrown by show jumper Richard Meade in 2005 — but he has insisted his older brother and sister-in-law "howled" with laughter about the outfit and encouraged him to put it on for the bash. Harry wrote in the book of his deliberations between the controversial costume or a pilot's get-up: "I phoned Willy and Kate, asked what they thought. Nazi uniform, they said. "They both howled. Worse than Willy's leotard outfit! Way more ridiculous! Which, again, was the point." Harry, who was 20 at the time of the party, recently spoke of his regret about wearing the uniform. He said on the third episode of the Netflix docuseries Harry and Meghan: "It was probably one of the biggest mistakes of my life. I felt so ashamed afterwards. "All I wanted to do was make it right. I sat down and spoke to the Chief Rabbi in London, which had a profound impact on me. I went to Berlin and spoke to a Holocaust survivor. I could have just ignored it and gone on and made the same mistakes over and over again in my life. But I learned from that." At the time of the scandal, Harry apologised for his "poor choice".
3. James Hewitt my real dad? Harry breaks his silence
Prince Harry claims that his dad King Charles once joked that James Hewitt was his "real father". The prince has claimed in Spare, that the king made a joke "in poor taste" during a visit to a psychiatric hospital, where he met a man who claimed to be the then Prince of Wales. Harry claims that Charles waved his finger at the patient and said, "I am the Prince of Wales", prompting the man to "respond with the same gesture". According to Harry, Charles then joked: "Who knows if I'm even your real father? Perhaps your father really is in Broadmoor, my dear son!" Harry believes the joke was made in poor taste because of the widespread rumour that Hewitt — Princess Diana's ex-lover — was his actual father. Hewitt had a five-year affair with the princess, between 1986 and 1991.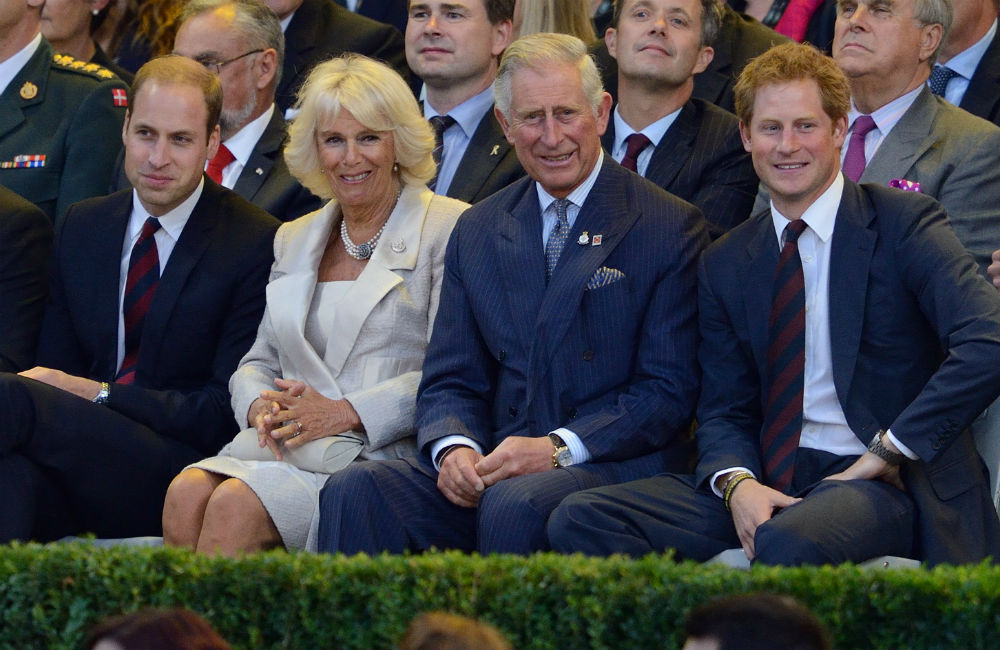 4. Wicked stepmother woes
Prince Harry claims he and his brother Prince William "begged" King Charles not to marry Queen Consort Camilla. Harry admitted he and his older sibling were aware the then-Camilla Parker Bowles was the "other woman" and both had meetings with her before she joined the family, but were concerned she would become their "wicked stepmother". Admitting he was unsure if Bowles would one day be his "wicked stepmother", Harry claimed he and his brother were willing to forgive her in "their hearts" if she could make their father happy. However, he added: "We saw that like us, he wasn't. We could recognise the absent glances, the empty sighs, the frustration always visible on his face." Harry claimed he and William promised they would welcome Camilla into the family but "begged" Charles not to marry her after the death of their mother Princess Diana.
5. A royal misery
King Charles urged Princes William and Harry not to "make (his) final years a misery" at the funeral of his father Prince Philip in April 2021 . In another leaked extract, Harry recounted an anguished meeting with his father and older brother and told how the king stood between his sons "looking up at our flushed faces". He quoted the king as saying: "Please, boys. Don't make my final years a misery." Harry's book's title refers to his nickname as "the spare heir" to William, and early in his book, he claims his father said to his then-wife Princess Diana on the day he was born: "Wonderful! Now you've given me an heir and a spare — my work is done."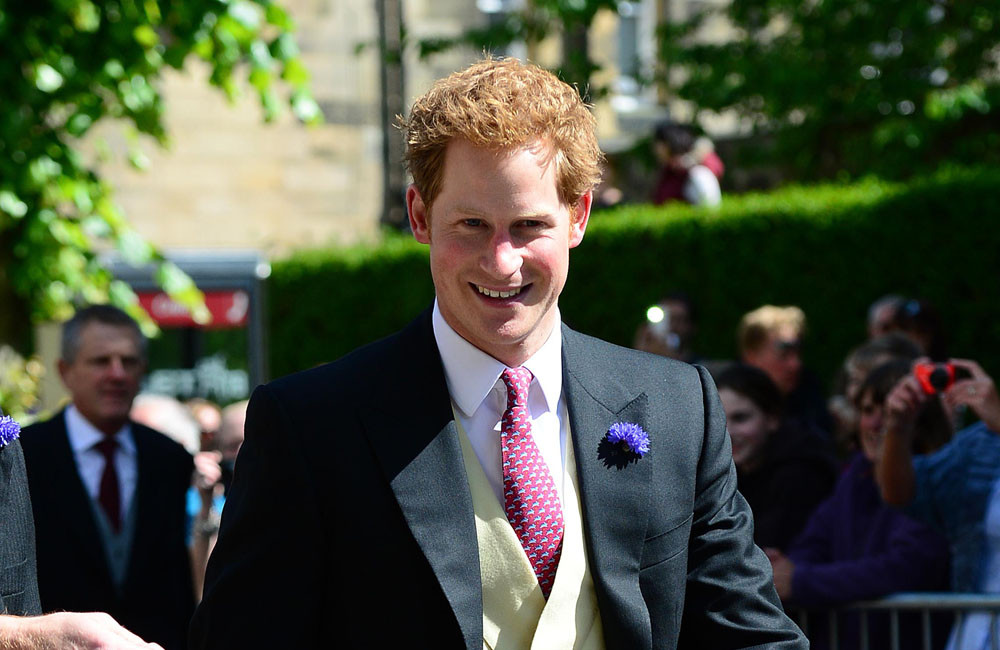 6. Cocaine confession
Prince Harry took cocaine at the age of 17. He recalled being offered a line of cocaine during a hunting weekend — but he didn't find it to be "much fun". He wrote: "It wasn't much fun, and it didn't make me feel particularly happy the way the others seemed to, but it did make me feel different, and that was my main goal. To feel. To be different." Harry admitted that at the time, he was "willing to try almost anything that would upset the established order". The prince also confessed to smoking cigarettes and cannabis while he was a student at Eton.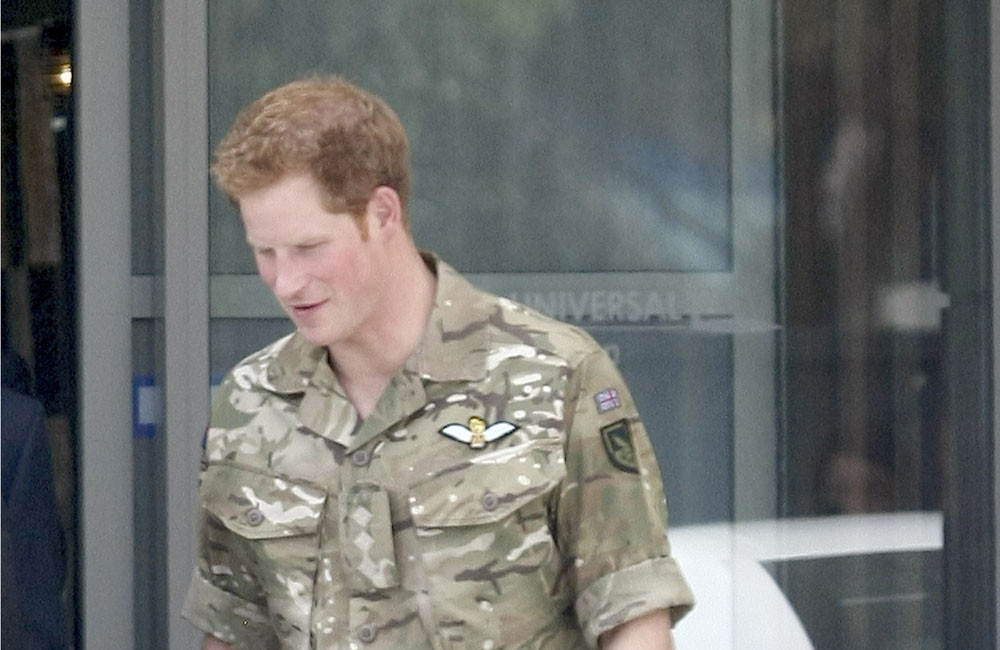 7. He killed 25 people in Afghanistan 
Prince Harry claims he killed 25 people while serving in Afghanistan. Harry — who undertook two tours of the country during the conflict — wrote: "It seemed to me essential not to be afraid of that number [of people killed]. So my number is 25. "It's not a number that fills me with satisfaction, but nor does it embarrass me." Harry even likened the Taliban fighters to "chess pieces removed from the board".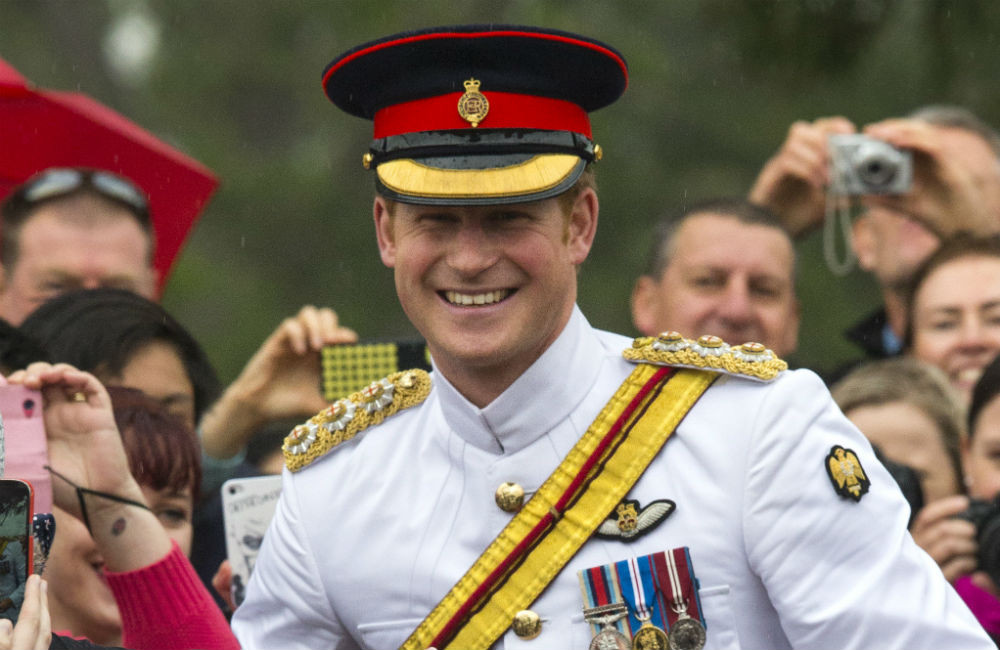 8. Harry lost his virginity to an older woman at 17
Prince Harry lost his virginity to an unnamed older woman at the age of 17. The Duke of Sussex first had sex in a field behind a "very busy pub" in 2001, when he was still a student at Eton College in Windsor, South-East England. Remembering a lunchtime meeting with one of the royal family's bodyguards, Harry wrote: "I suspected he was referring to my recent loss of virginity, a humiliating episode with an older woman who liked macho horses and who treated me like a young stallion. "I mounted her quickly, after which she spanked my a** and sent me away. One of my many mistakes was letting it happen in a field, just behind a very busy pub. No doubt someone had seen us." However, it ultimately transpired that the bodyguard was actually there to discuss another issue.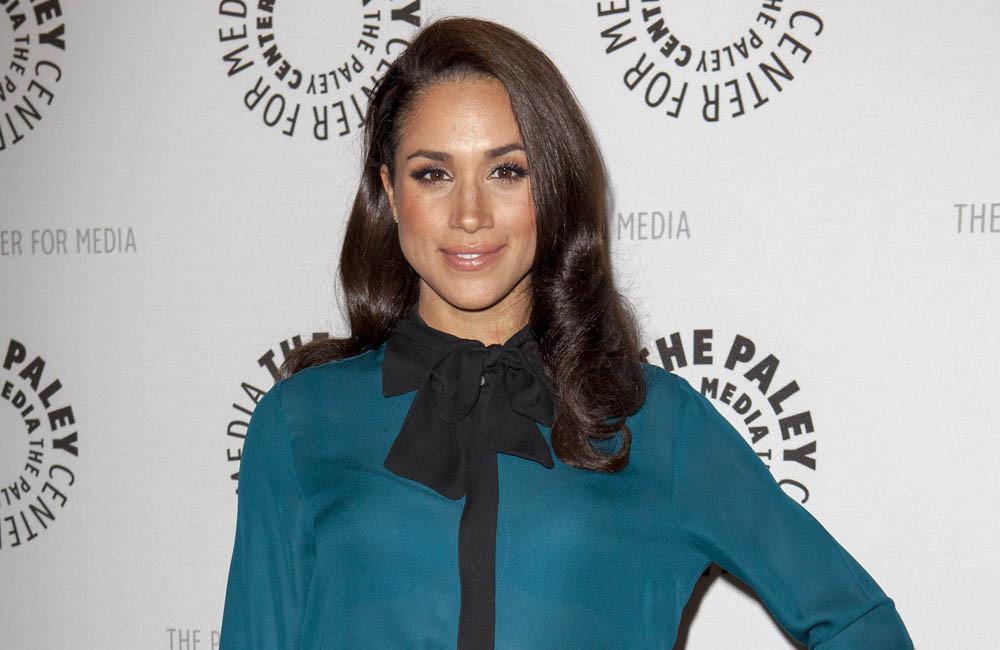 9. Harry's Suits sex scenes regret
Harry revealed that he regrets watching his wife Meghan Markle's sex scenes in Suits. The Duchess of Sussex played Rachel Zane in the TV drama, and Harry admitted in his memoir of making a "mistake" by watching his spouse's steamy love scenes on the show. The prince —  who has Archie, three, and Lilibet, 19 months, with the duchess — revealed that he made "the mistake of Googling and watching some of her love scenes online" when they started dating. Recalling his experience of watching the TV show, Harry added: "I'd witnessed her and a castmate mauling each other in some sort of office or conference room. I didn't need to see such things live."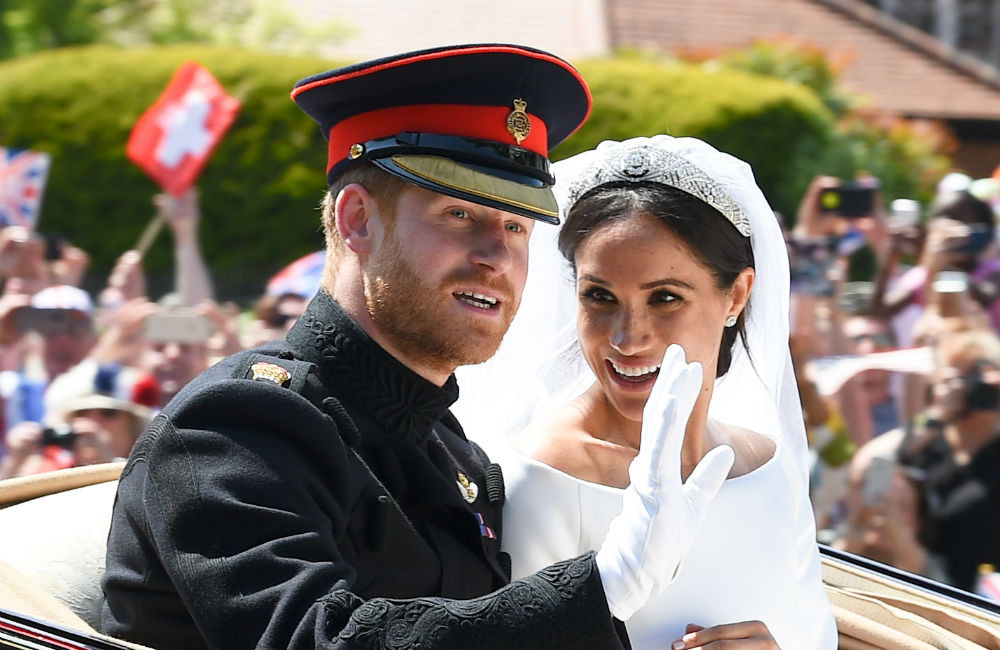 10. William "ordered" Harry to shave before his wedding
Prince Harry claimed Prince William "ordered" him to shave before his wedding to Meghan Markle. Harry has alleged he sought permission from his grandmother, Queen Elizabeth, to keep his facial hair for his nuptials and said his older sibling was "livid" when she gave him the "green light" to do so. Harry told William "his opinion didn't really matter" because of the queen's decision but he said his brother "raised his voice" and accused him of putting their grandmother in an "uncomfortable position". Harry claimed William told him: "She had no choice but to say yes."
— BANG SHOWBIZ