Durian Seller Opens Ramen Hawker Stall & Cooks There, Prices From $4.90 A Bowl
You can also get donburis like an unagi don for $7.90.
It's a lesser-known fact that durian sellers don't always hawk durians year-round. The king of fruits is mainly in season about twice a year, around May to July and November to December.

So what do these sellers do during off-peak periods? Some of them convert their stalls to offer awider range of tropical fruits, while Pegan Teo - who ran durian kiosk at Sin Ming - opened a kopitiam Japanese stall called Tata-ra Ramen serving ramen, udon and donburi.
Personally cooks at the stall
He now personally cooks at his month-old biz, which he hopes to expand into a chain. "I'll be cooking until the second or third outlet [opens]," he says. When durian season is in full swing next month, Pegan plans to set up "a stand outside [the coffeeshop]" to sell the thorny fruits.
His decision to open a Japanese ramen stall is hardly random — according to Pegan, he used to run a defunct Japanese restaurant. Other than being an ad-hoc hawker, he also has a sideline running an online alcohol delivery business.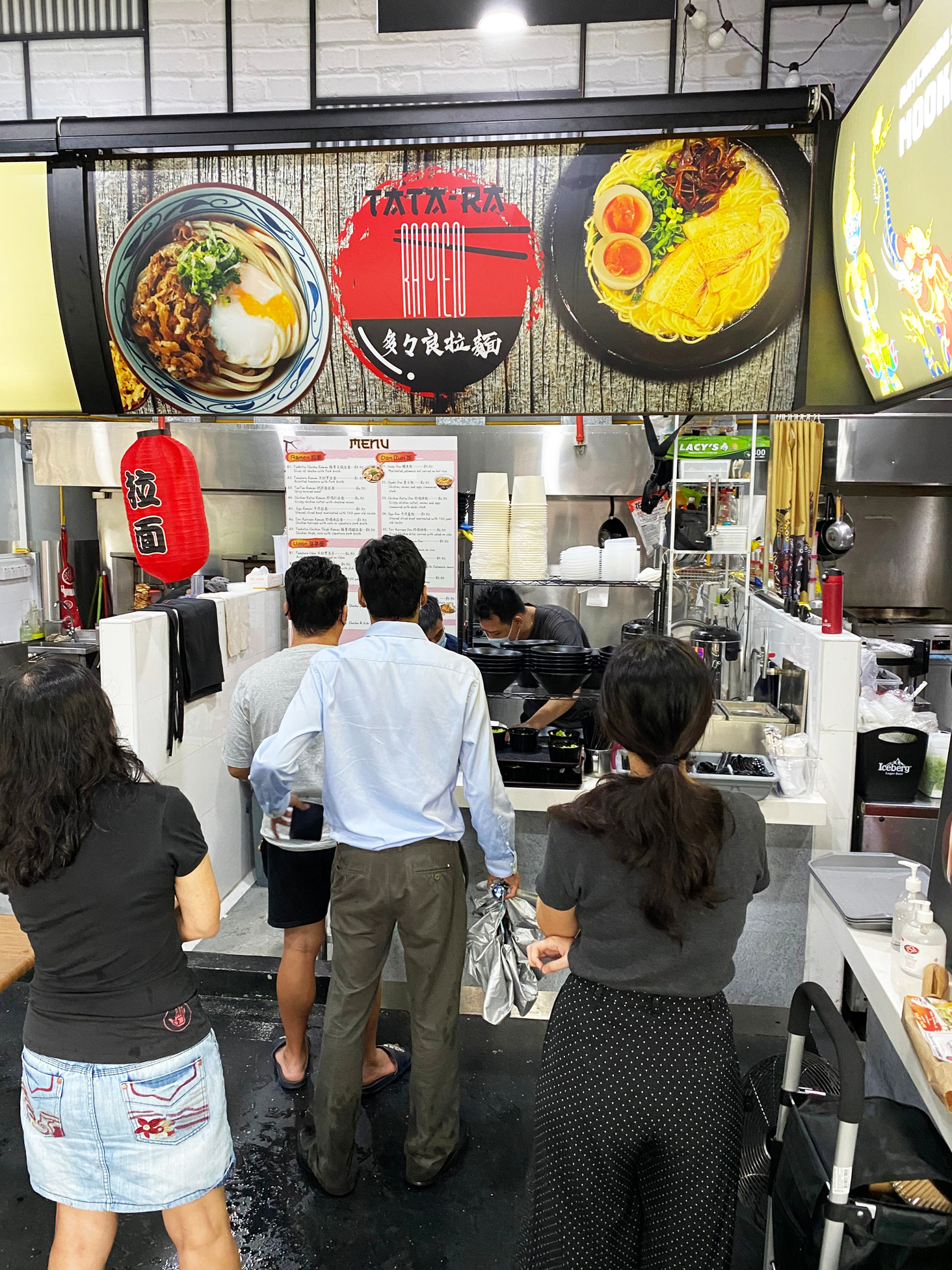 Wallet-friendly ramen  
Prices at Tata-ra Ramen start from a very reasonable $4.90 for a bowl of Kitsune Udon, with a "stewed with 100-year-old recipe beef" Gyu Udon going for $7.90, and $6.90 for Tempura Udon.
The ramen
There are seven types of ramen on the menu, including Chicken Katsu Ramen ($6.90), Tonkotsu Chicken Thigh Ramen ($8.90) and Tonkotsu Cha Shu Ramen ($8.90). You can also get well-priced donburis like Unagi Don ($7.90) which comes with a slice of tamagoyaki, Mentai Mayo Salmon Don ($7.90), Gyu Don ($7.90) and Chicken & Garlic Rice ($5.90).
The stall also serves stir-fried Yaki Udon ($6.90), Curry Udon ($6.90) and side dishes that go for a flat $4 each, like Tako Yaki, Agedashi Tofu, fried Shishamo, Gyoza and Japanese Fried Prawn Pancake.
Address and opening hours

Address: #01-01 Tannery House, 37 Tannery Lane, S347790.

Opening hours: Open Mon-Fri, 10.30am - 4pm

Facebook

Photos: Pegan Teo