Actor Benjamin Tan Opens Food Court Stall Selling "Restaurant-Standard" Western Grub From $5.90
There are also heartland bakery-style waffles, which Ben sometimes helps to make.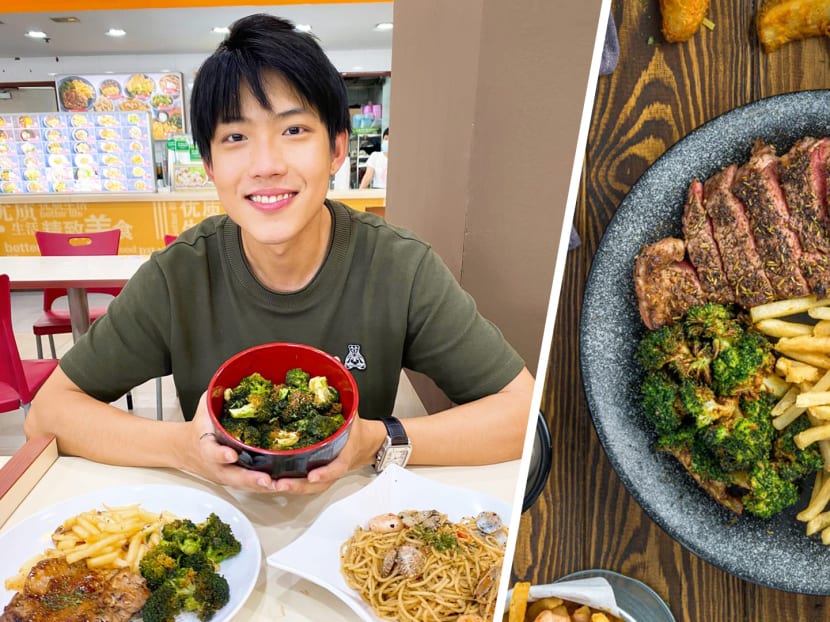 Not content with acting and running a curtains and blinds business, Mediacorp artiste Benjamin Tan has added F&B to his portfolio. The entrepreneurial 28-year-old recently invested a mid five-figure sum for shares in fusion Western food stall Chef Bui Bui, which opened on September 1 at the Koufu food court at Enterprise One in Kaki Bukit. There's also another outlet at Lau Pa Sat, which opened in April, before Ben joined the biz. Chef Bui Bui is the casual spin-off of 24-hour café Tittle Tattle, owned by Ben's pal-turned-biz partner, Eric Lee. Just who is this "bui bui" (Hokkien for "fat fat") chef? Well, turns out it's not a person, but a dish. Chef Bui Bui aka 'Pang Pang Ji' (fat chicken) in Chinese is named after their signature fried chicken.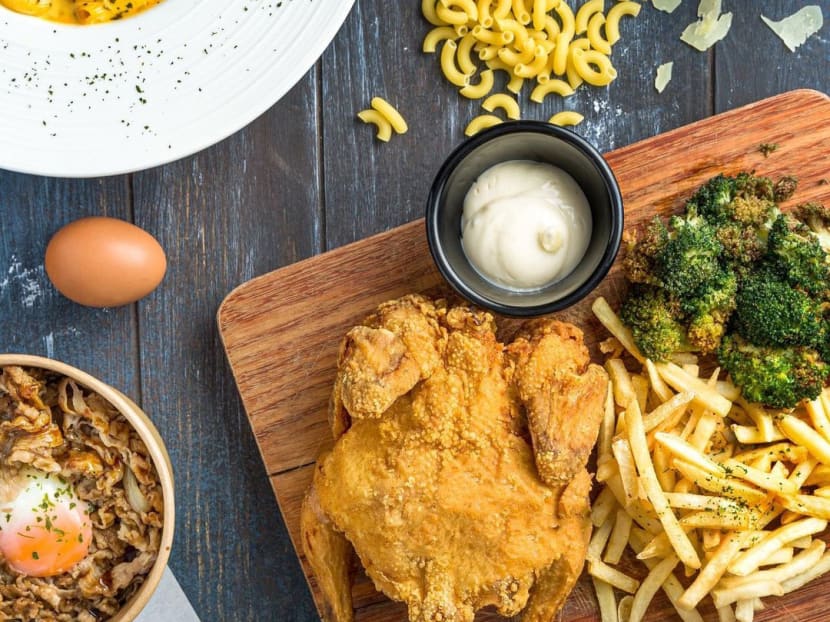 In a phone interview with 8days.sg, Ben shares that he has always been interested in F&B, but was reluctant to venture into a completely foreign industry due to his lack of knowledge and resources. The pandemic turned out to be just the push he needed.
"A lot of F&B businesses were affected by COVID-19. Chefs and wait staff were laid off, but my friend didn't want to let staff [from his café] go, so I decided to join him and expand the business to smaller branches like this stall, so we can utilise the staff," explains Ben, adding that some of their 10 staff will be redeployed to handle food delivery.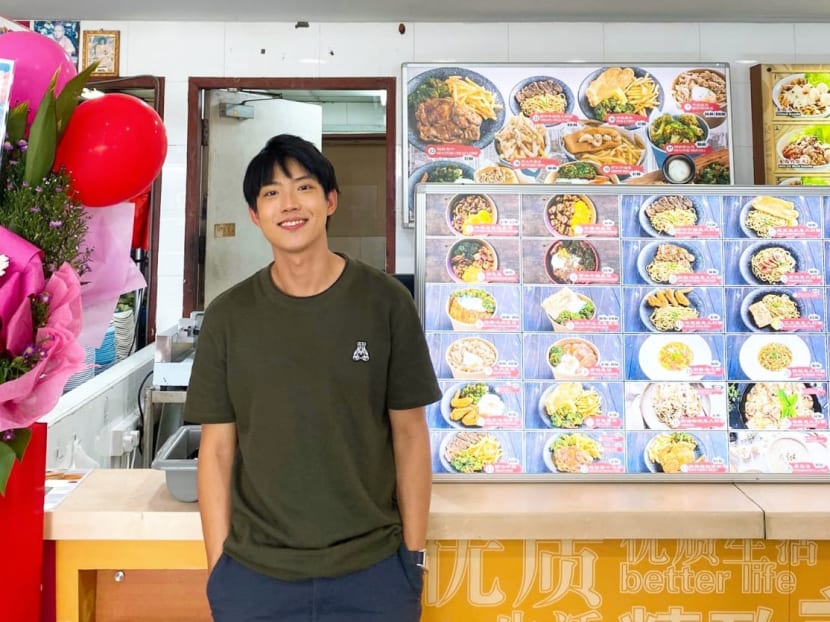 Naturally, Ben had reservations about opening shop during this bleak business climate, especially after seeing biz at the Lau Pa Sat stall "plummet around 50 percent" during the dine-in ban. However, when it comes to business "there will always be risks that you have to take".
It's all about the opportunities you see and what you make of it, he reasons. Expanding the business now will allow them to benefit from more affordable rent and "that would give [them] a slight advantage in terms of costs".
"The food is similar to what we are serving at the café and we are able to bring restaurant-standard food to the industrial and heartland areas at a more affordable price," he says.
"There are a lot of car workshops and OLs (office ladies) around here. We plan to offer free delivery within a five-kilometre radius, which covers Ubi, Eunos, and encompasses all the car workshops, so there is a huge market there for us."
He adds: "We have also decided to give 8days.sg readers a special offer. Just show this article at the stall and you can enjoy a free side of fries (worth $4) with your purchase of any main dish."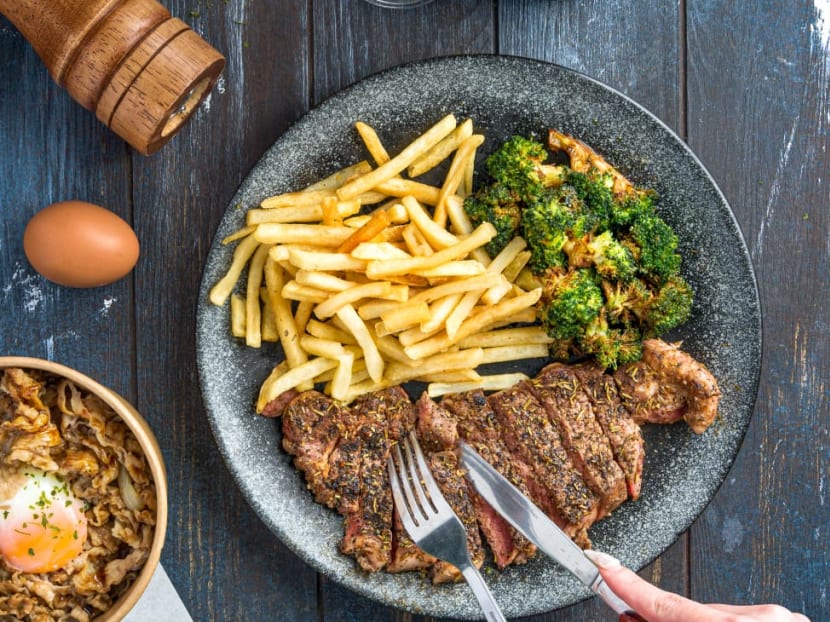 In fact, he is so confident of their food that there are already plans for a third outlet.
One option would be to convert his parents' beverage stall (they've hired someone to run it) at Old Airport Road Food Centre into a Chef Bui Bui outlet. However, while the popular food centre in the east enjoys high footfall, competition is also stiff.
"Not only are there a lot of food options, there are also three to four other Western food stalls there, so we are still considering whether to set up shop there," says Ben.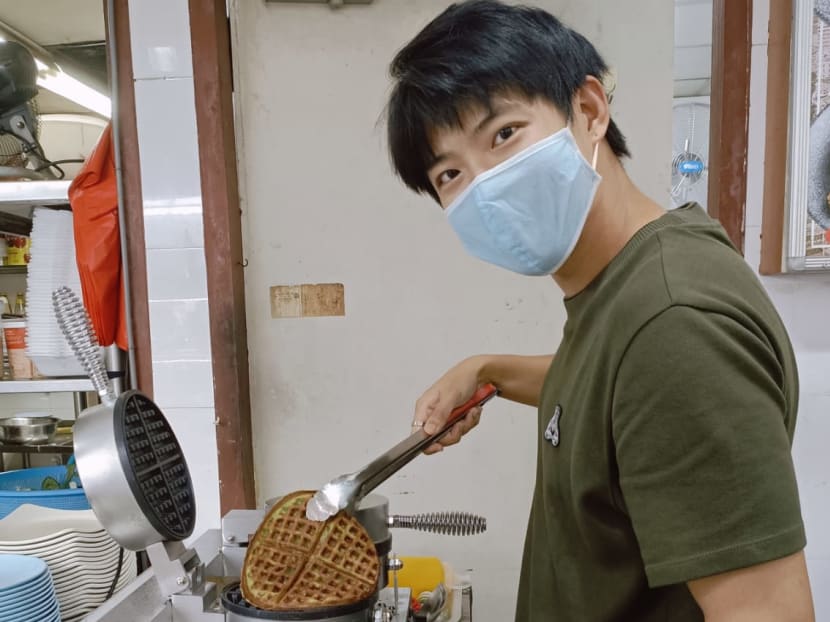 If you're hoping to catch Ben at his new stall, he tells us, "If I am not filming, I will be there to help out as often as I can. You can find me honing my skills at the waffle station."
Ben loves heartland bakery-style waffles so much that he insisted that they add it to the menu. "I am always in awe when I see those aunties and uncles making it at bakeries. It is like a childhood fantasy for me to be [working] at the waffle station," he laughs.
He adds: "Waffles are a popular choice among OLs too. I used to work in a corporate job (he formerly ran a PR agency) and at around 3pm to 4pm, my friends and I would start looking for things to eat. Instead of snacks like potato chips, we would go for stuff like chawanmushi or waffles, that's why I wanted to offer waffles. They are exclusive to the Kaki Bukit outlet."
Apart from your usual soft local waffles, which are either served plain or slathered with sweet spreads like kaya or peanut butter from $1.60, Chef Bui Bui also offers savoury options with fillings like mushroom and egg, and even their signature chicken chop. Unlike Southern-style fried chicken and crispier waffles where the chook is placed on top, the chicken chop here is sandwiched between the folded waffles for easier eating.
Other signature items include salmon mentaiko rice bowl and lok lok-style fried broccoli, which is dusted with seasoning and served with all their rice bowls and mains.
Check out some of the food offerings below: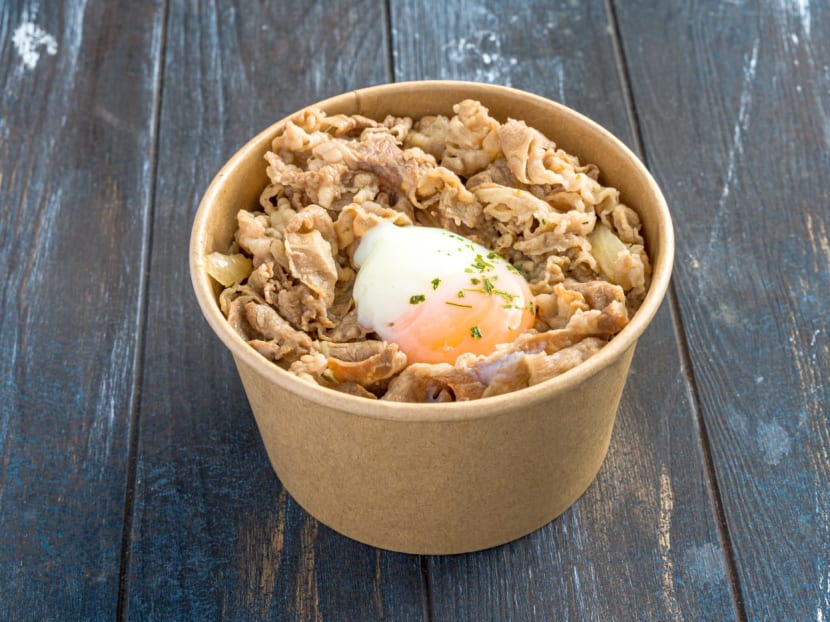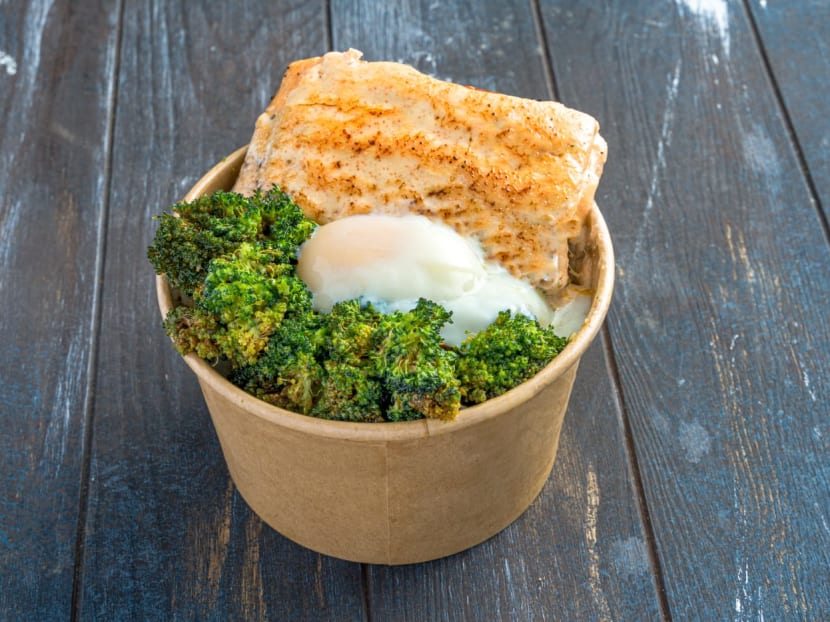 Chef Bui Bui is at Koufu Stall 6, #01-18 Enterprise 1, 1 Kaki Bukit Rd 1, S415934 and Lau Pa Sat Stall 12, 18 Raffles Quay, S048582. Open daily 10.30am-9pm. Tel: 87928455 (WhatsApp to order)

More info here: Instagram​​​​​​​

Photos: Benjamin Tan