Bak Chor Mee Hawker Closes Thriving Stall Due To Patrons Flouting Safe Distancing Rules
"I'm running my business in fear."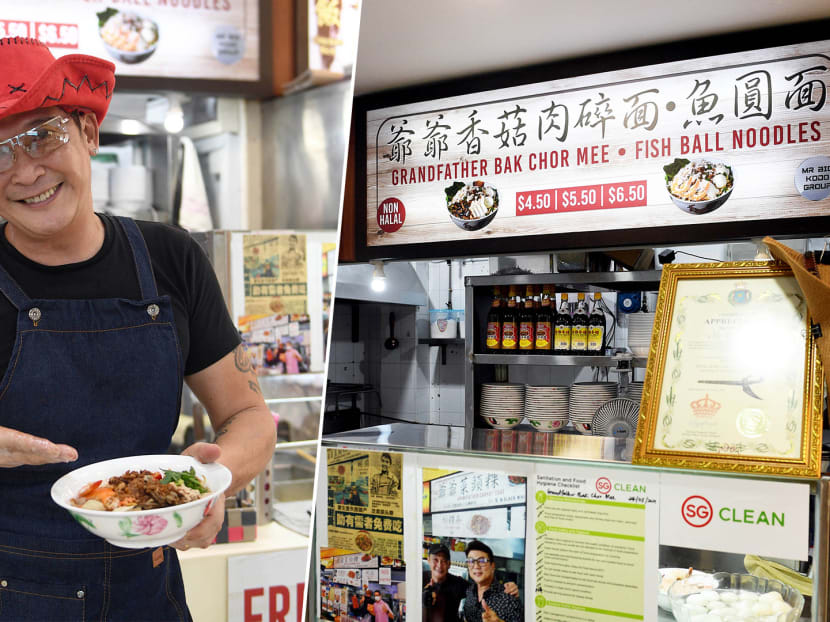 After opening his Grandfather Bak Chor Mee stall at a Siglap coffeeshop in May 2021, Terance Tham was doing brisk business serving customers his hearty minced pork noodles. But just months later, he shut his stall for good on Sept 1.

The reason? Errant kopitiam patrons.

Speaking to 8days.sg, the 53-year-old conveyed his frustration at having to grapple with the consequences of people flouting safe distancing rules for dining in. Despite a law stipulating no public consumption and sale of alcohol after 10.30pm, the coffeeshop had seen its share of drinkers who bought beer from the supermarket next door and continued merrymaking at the kopitiam until the wee hours of the morning.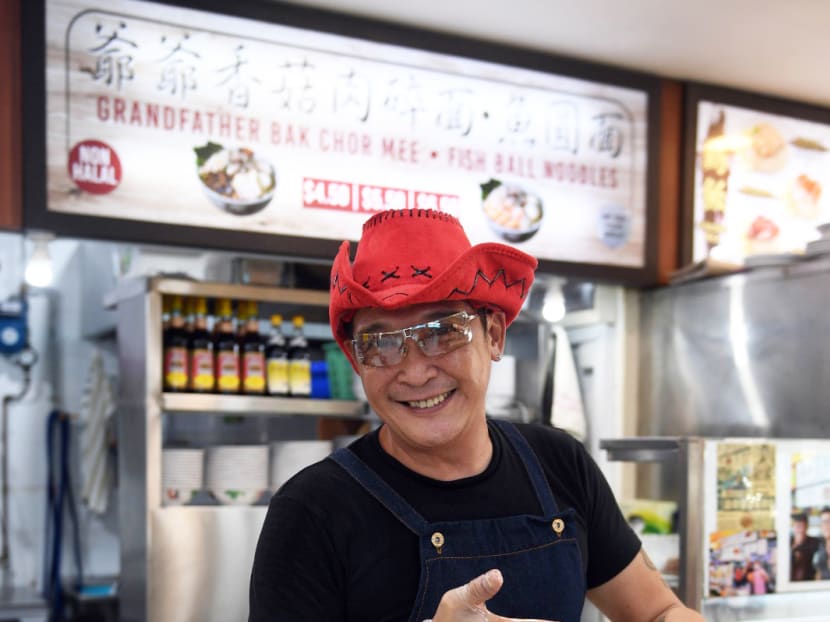 "People were drinking till 4am or 5am, after official hours. There's only one guy manning the drinks stall at night, he took pictures of the people drinking and they threatened him. The SDAs came by and gave two warnings. It was uncontrollable," Terance sighs.

He had attempted to confront the drinkers himself, to no avail. He recalls: "I went up to them and said, ''You all enjoy those few hours [of drinking], but you're making all of us suffer here.' A few of them said, 'Eh we're just drinking here and the [drinks stall assistant] came and took pictures and videos of us.' They still had the cheek to complain. I told them, this is not fair."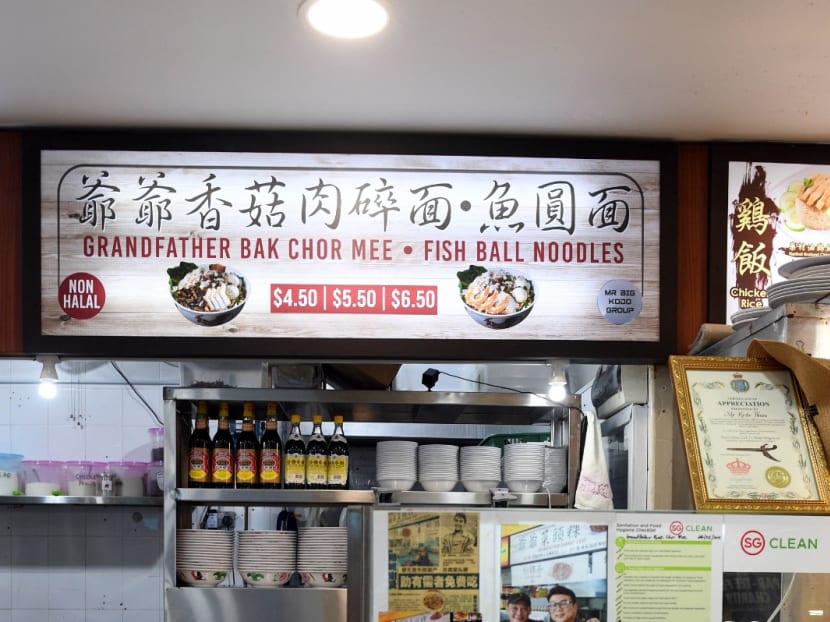 On Aug 19, Terance received a letter from the URA (which 8days.sg has seen) stating that he had to stop his dine-in service for 10 days as the seats in his coffeeshop were "not spaced at least one metre away from any other chair for another table". Some of the seats, he says, were shifted by the drinkers who had gathered there at night.

"The letter was a summon to every tenant, delivered by hand. It said I was only allowed to serve takeaway and delivery orders from Aug 20 to 29, and we were liable for a $10,000 fine or six months' jail if we continued flouting social distancing measures. But people do tend to move our chairs when they're eating," he sighs.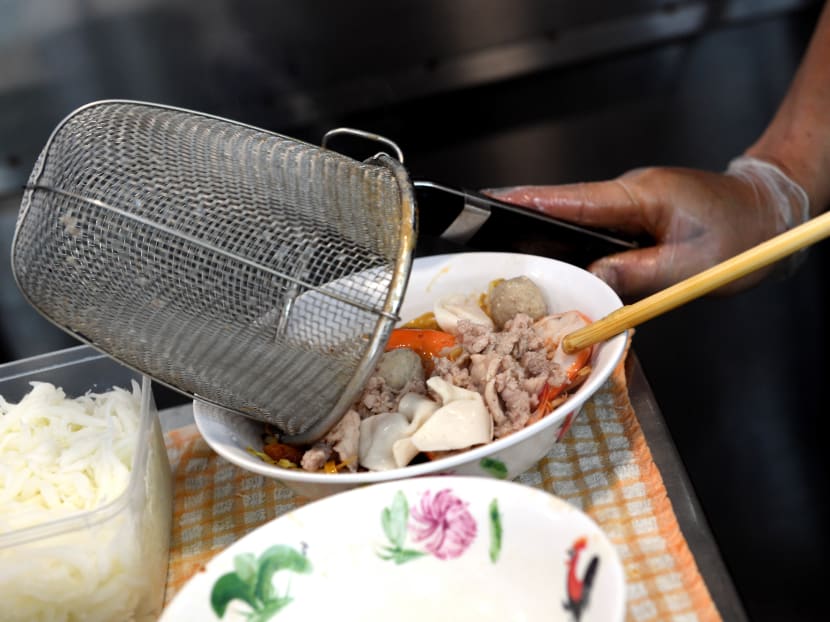 Terance temporarily closed his stall for three days to settle the matter, a move which he says cost him $1,500 in earnings. "I decided not to open my stall till I resolved this problem," he says. Together with the other coffeeshop tenants, he appealed to Marine Parade GRC MP Edwin Tong, and received approval to resume dine-in service on Aug 23. The incident, however, left Terance drained. "My business goes up and down. It's a headache. Open and close, open and close. It made me very sick and tired," he laments.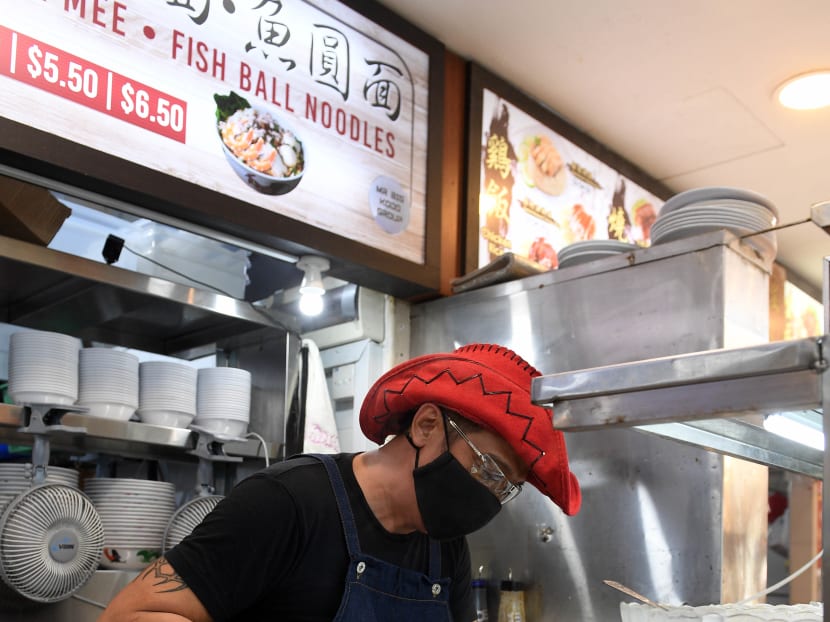 The ongoing unpredictable situation at the kopitiam eventually made Terance decide to wind up his bak chor mee stall. He operated till only 3pm on weekdays, but found himself constantly worrying about safe distancing. "Even if I'm around, I'm running my business in fear. It's stressful. I have CCTV, but so what? I cannot do anything when I'm not there. I still have to worry when I get home," he shares. "I cannot sleep peacefully. If I get into trouble, it'll be $10,000 gone for me. When the crowd is not under control, even if we [tenants] are not penalised, our business will still be affected."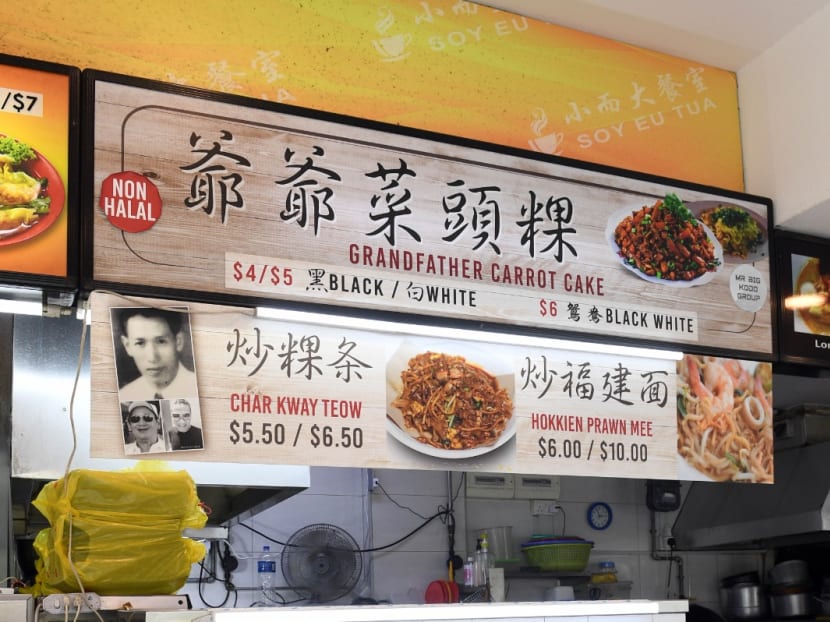 While he has shuttered his bak chor mee stall, Terance still runs a carrot cake hawker stall at Soy Eu Tua coffeeshop right across the road. He will now be cooking there full-time instead of splitting his time between the two stalls, serving dishes like carrot cake, char kway teow, oyster omelette and a new Big Prawns Hokkien Mee (pictured below, $15, feeds two pax).

Big Prawns Hokkien Mee

"The carrot cake side is okay, because the place is small and they shut the coffeeshop doors at 6pm," he says. He's also currently considering opening a "small dine-in eatery in the East side selling bak chor mee, Cantonese wanton noodles and beef noodles".

Grandfather Carrot Cake, 5 Upper East Coast Rd, S455207. Open daily except alternate Mondays, 7am-3pm. Facebook

Photos: Lionel Lai/ Terence Tham