Chateraise Opens Premium Bakery Yatsudoki With Freshly-Made Cream Puffs & Soft Serve
The delish fermented butter soft serve is topped with an almond financier.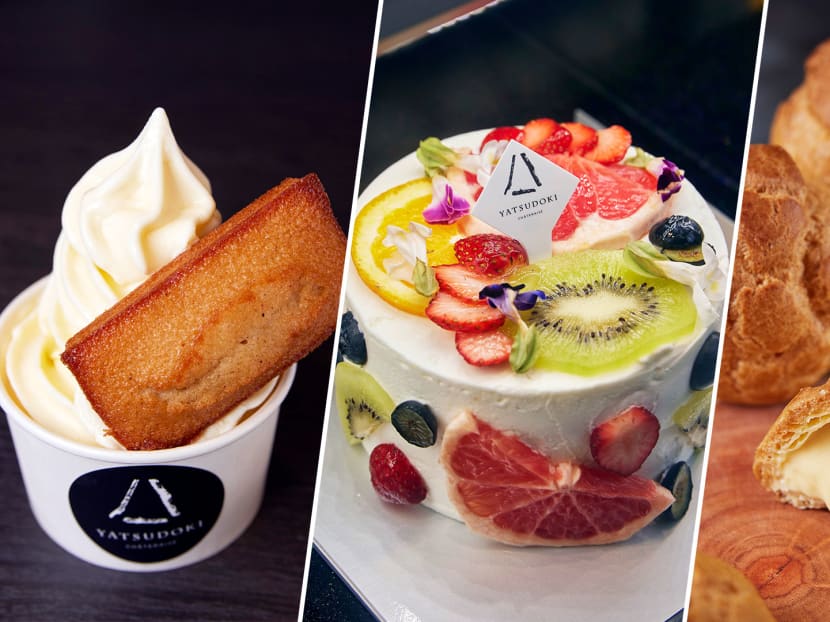 Most folks would have heard of Chateraise, the Japanese confectionery chain which first arrived in Singapore in 2015. It has since set up a string of outlets islandwide offering its pretty Japan-imported cakes, cream puffs and ice cream at wallet-friendly prices.

The brand has recently ventured into the luxury sweets market by opening a new premium takeaway bakery called Chateraise Premium Yatsudoki on Aug 28. Located at Tanjong Pagar's Guoco Tower (right opposite Japan Rail Cafe), 'Yatsudoki' refers to the Japanese tradition of eating a snack at 3pm, an interestingly mindful practice that allows one to take a break and satisfy afternoon munchies before dinnertime.

And instead of importing all its products, Yatsudoki offers more freshly-baked items (with slightly higher pricing), like the Yatsudoki Freshly Custard Fresh Cream Puff ($4.20, compared to Chateraise's $2.20 packaged cream puff), Premium Japanese Apple Pie ($6.50) and Royal Chestnut Pie ($5). The pastries are made on-site in the bakery's kitchen.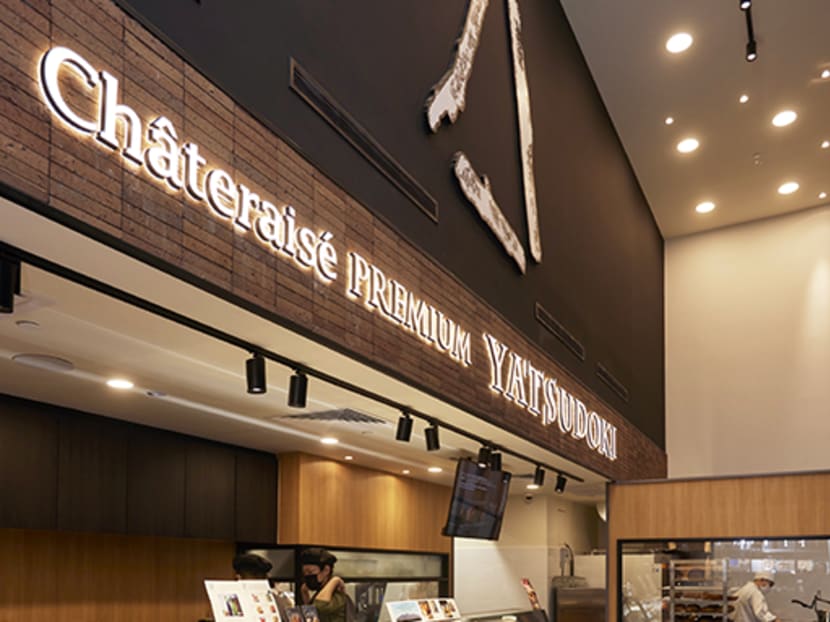 Unlike the cheerful, casual look that Chateraise's heartland outlets sport, Yatsudoki has sophisticated decor in shades of rich chocolate brown. It has 15 outlets in its native Japan, including one in Tokyo's glitzy Ginza shopping district. The Singapore branch is its second international outpost, after Dubai.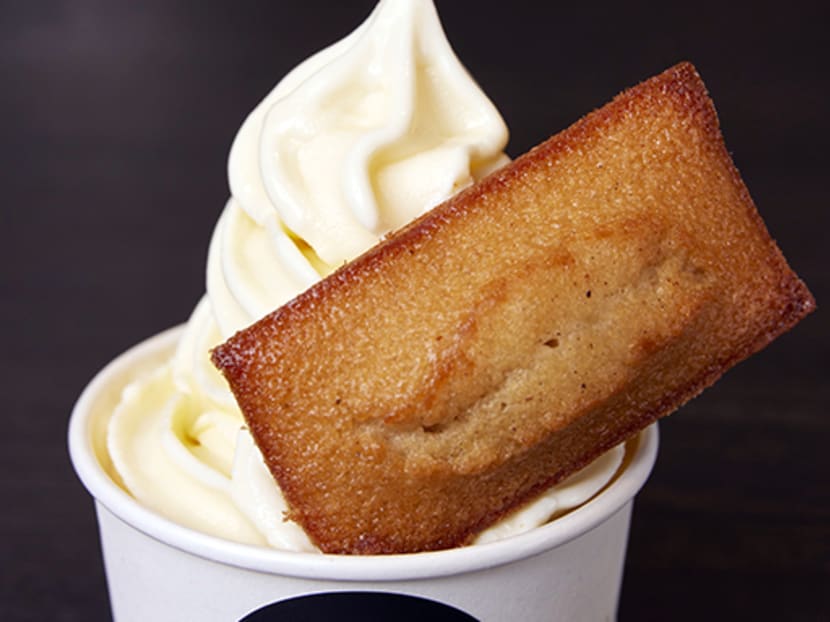 Also unique to the new shop is its house-made Premium Fermented Butter Soft Serve, which comes in a cup ($5), waffle cone ($5) and another cup version topped with an almond financier ($7.50).

The fermented Hokkaido butter soft serve is dispensed upon order from an imported Italian ice cream maker (we're told the mix itself is imported from Japan). It's fab; the smooth, creamy soft serve has a savoury, earthy tinge that makes the generous cup portion very moreish. Dip the madly buttery Yatsudoki Financier ($3.20 each a la carte), laced with bits of chopped almonds, into the melting ice cream for a tasty treat.

Yatsudoki sells a limited selection of whole cakes, but what's offered here ranges from a plain slab of Fresh Milk Egg and Honey Cake ($12) to this scrumptious-looking shortcake decorated with Japanese fruits and edible flowers. It reminds us of the fancy desserts sold at department store food halls in Japan (anyone remembers travelling there?).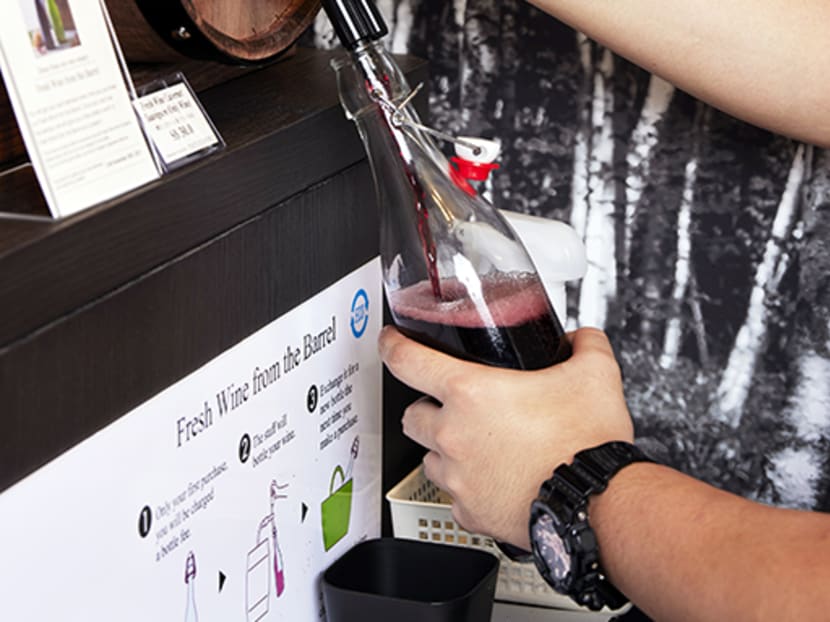 Since everything is atas here, there's a selection of wines sold in the shop to go with your desserts, including bottled Blueberry Wine ($36) and White Peach Wine ($22). There's Yamanashi wine on tap too, which you can take home in a refillable bottle (take $2.50 off your next wine top-up when you bring your bottle back). There are two choices here, a Cabernet Sauvignon (S$32.50) and Chardonnay Sauvignon (S$32.50).

Instead of a plastic-wrapped cream puff like what you usually see at Chateraise's regular outlets, the cream puffs here are baked and piped in-house like fellow Japanese brand Beard Papa's.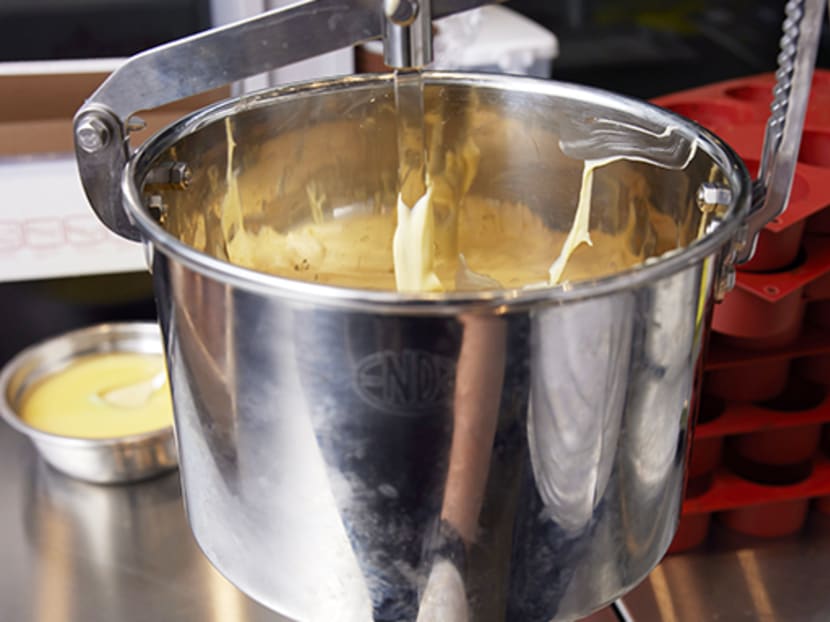 It's hard to go back to the packaged cream puff after we tried this. Instead of the soggier, blander pastry that we tapow home, the fresh cream puff here is crispy, craggy and buttery, stuffed with a decadently oozy cream filling that's made with fresh Japanese milk, Hakushu spring water and flecks of vanilla beans. It's also packed in an elegant white box for takeaway. Worth the premium price, we'd say.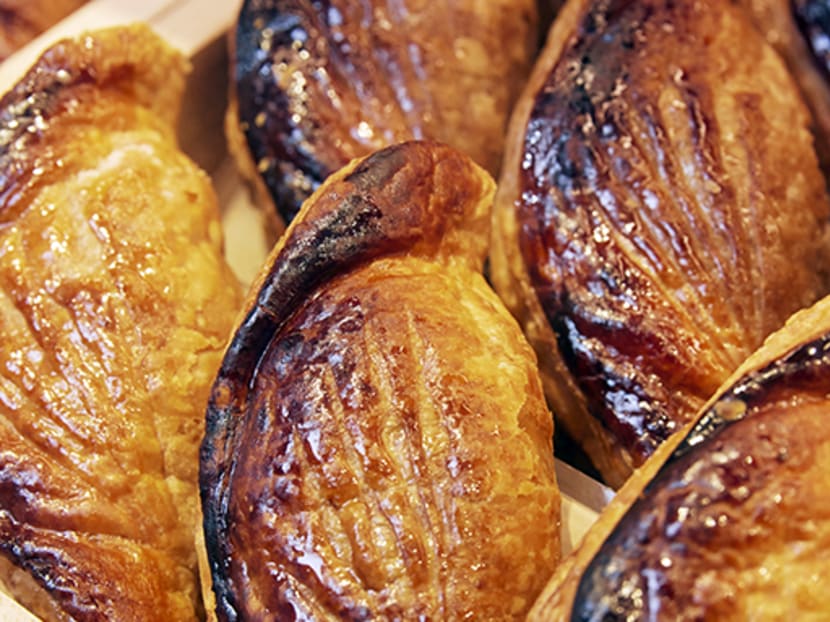 The apple pie here reminds us of, erm, a curry puff, except it has fermented French butter, layers of Japanese-imported filo pastry sheets baked to a crispy golden finish, and loaded with soft chunks of caramelised Fuji apples. Very nice. Enjoy it warm with a scoop of vanilla ice cream.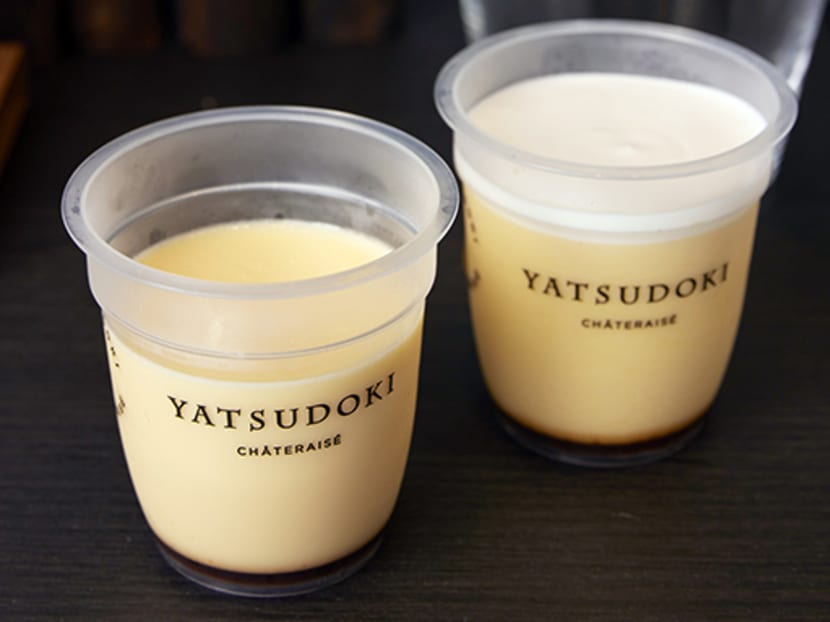 The Premium Pudding with "freshly-laid eggs" and a layer of fresh cream sounds promising. But its texture isn't as wobbly or smooth as we expected, so we'd probably splurge our dough on Yatsudoki's pastries instead.

Check out other menu highlights below: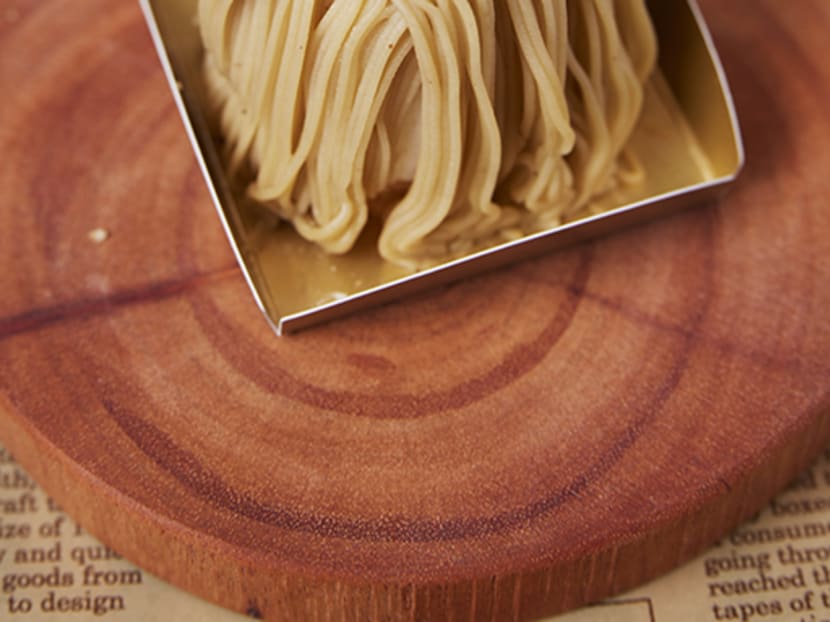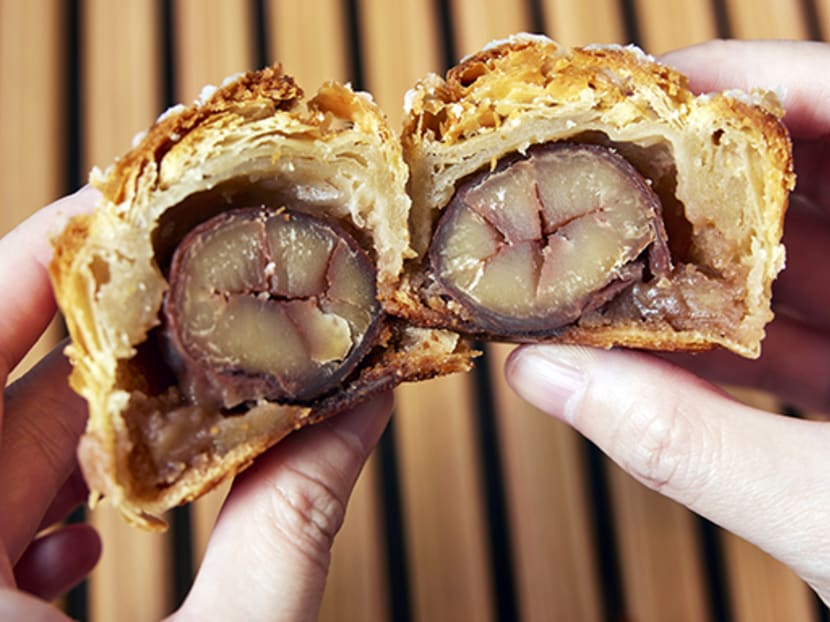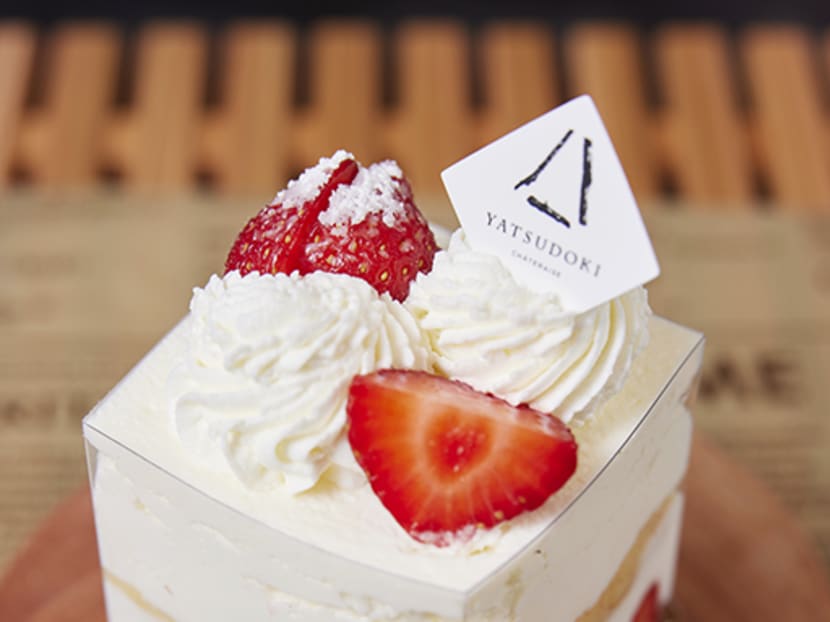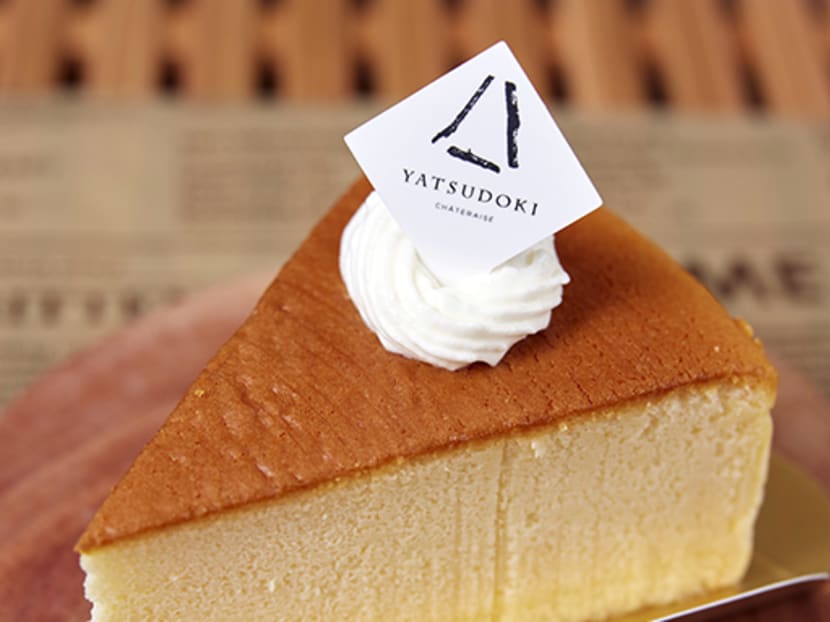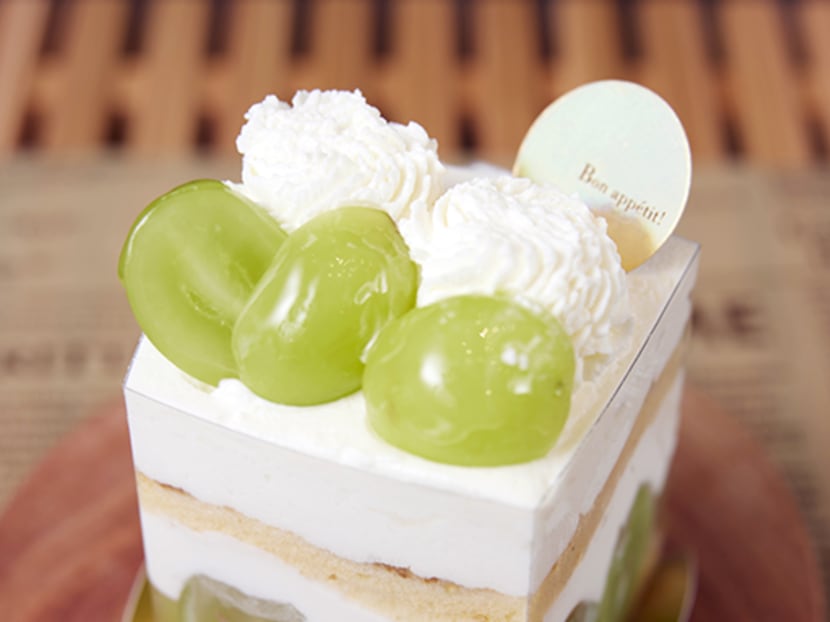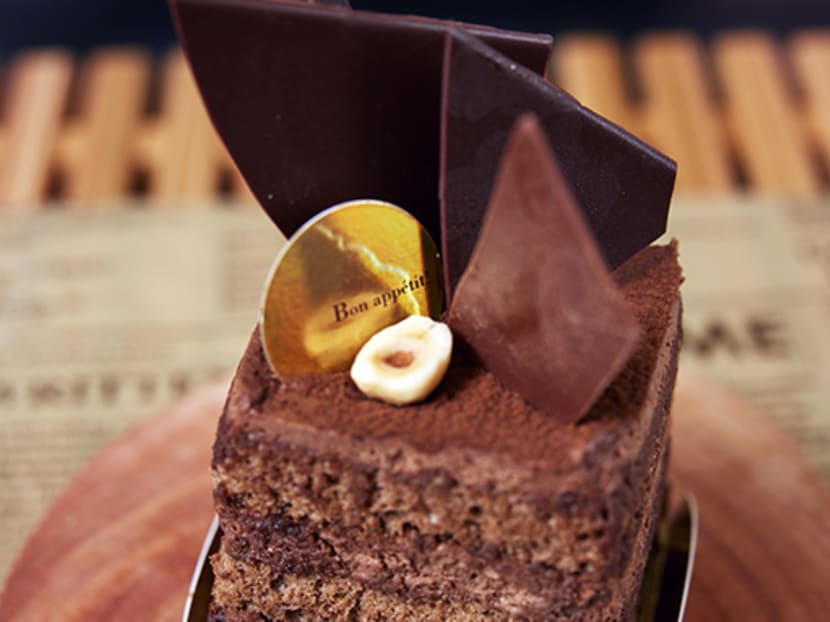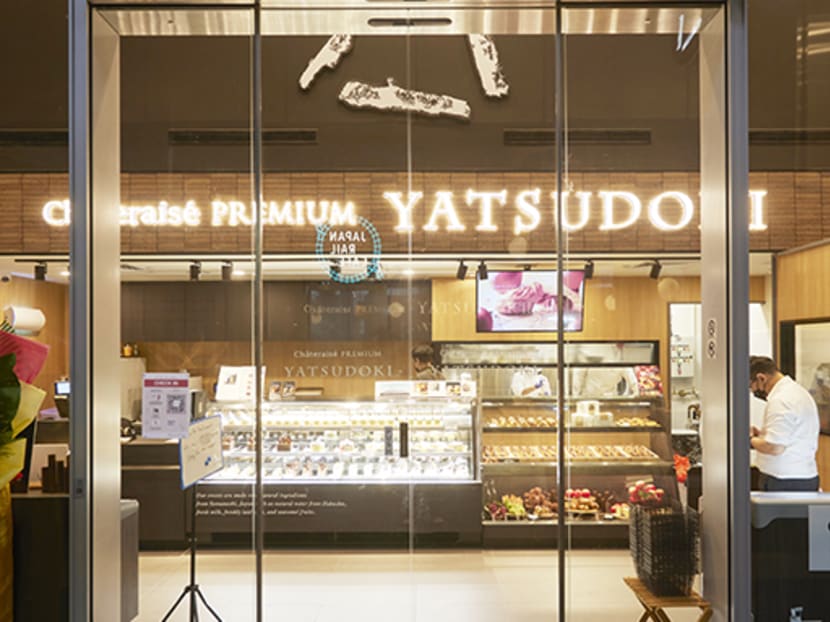 Address: #01-05 Guoco Tower, 7 Wallich Street, S078884

Opening hours: 10am-10pm daily

Photos: Kelvin Chia