Customers Queue In Rain For French-American Pastries At Chic Muslim-Owned Bakery
It's helmed by an ex-baking instructor from At-Sunrice GlobalChef Academy.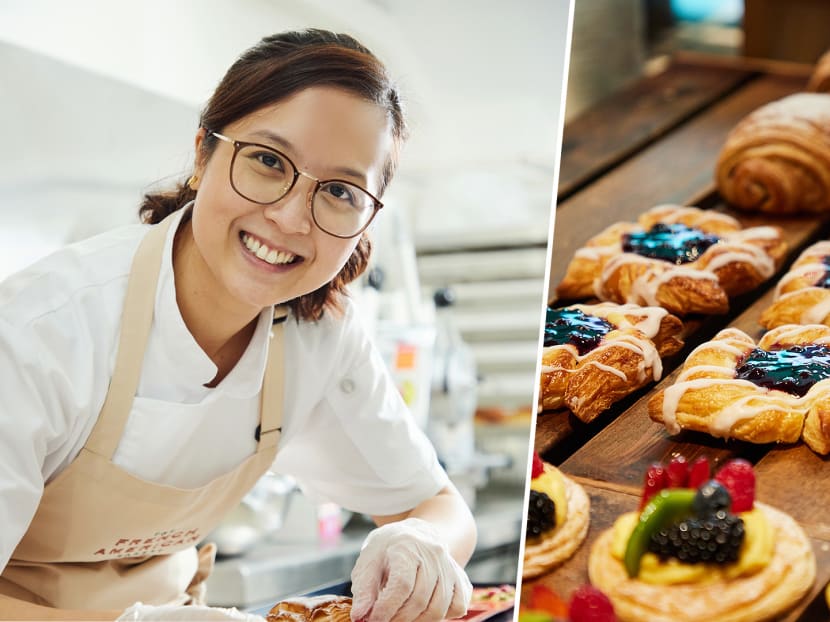 Thanks to Instagram, lines have been snaking daily out the door of Siti Aishah's The French American Bakery since it opened on 7 August.
The Shatec grad's dream has always been to set up her own joint – and why shouldn't she? Her stellar 15-year career spans pastry and dessert-making roles at Raffles Hotel (as a trainee) and two now-defunct spots: MBS restaurant Sky on 57 and Les Amis' Canele patisserie, when she was in her early twenties.
The 33-year-old's last gig was pastry instructor for At-Sunrice GlobalChef Academy, but when classes dried up amid the pandemic, she decided to take the plunge as an entrepreneur. Now, her business is booming, with Malay, Chinese and French regulars.
All photos cannot be reproduced without permission from 8days.sg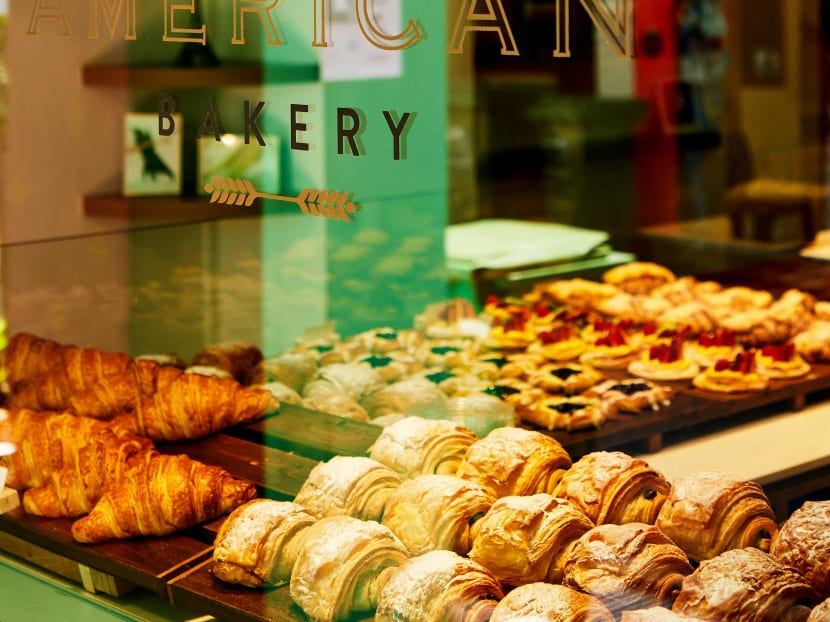 Step into Aishah's small bakery on Haji Lane and you'll instantly get the Insta-appeal. The beautifully-appointed takeaway shop (no seating) boasts a photogenic turquoise front; inside, the cool air is permeated with the enticing sweet scent of buttery baked goodies, lined up prettily in rows behind a glass and wood counter.
True to its name, the selection is split between French pastries like croissants, and American treats like cookies and loaf cakes. Basically the kind of bakes that Aishah loves to eat. Creme brulee, torched on the spot, is the item that launched the bakery to fame on social media, with some customers ordering eight at one go.
The chef uses high-end butter from French brands President and Lescure for her treats. While the bakery isn't halal certified, the bakes are Muslim-friendly, as no gelatin or alcohol is used.
Aishah ran a home-based bakery selling customised cakes and kueh lapis last year in the two months she had no classes to teach.
"I enjoyed interacting with customers and hearing their feedback, so I discussed opening a bakery with my husband, and looked at our savings," she says. The pair spent S$250,000 to take over a former clothing store.
He encouraged me to do it, because I was apprehensive at first," she says of hubby Muhamad Asshiddiq, 33, who owns a financial education company.
"I was afraid. What if I open and fail immediately? He told me: 'if you don't do this, you're going to regret it'. So I decided: ok, this is the year to realise my dream."
Today, Asshiddiq helps out when he can with the bakery's marketing and finances. The couple have a three-year-old daughter.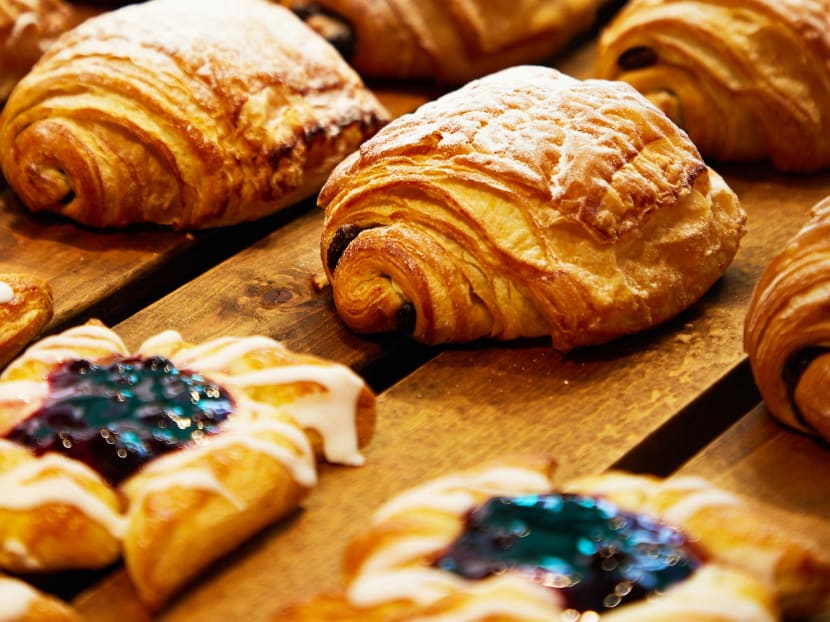 The French American Bakery's "overwhelming" success caught Aishah by surprise, and she recently hired a fourth baker to cope with orders.
All items are baked daily in the studio upstairs. The team can only produce around 400 items a day; some, like croissants, take days to prepare, so quantities are planned in advance.
Aishah doesn't plan to limit how much each person can buy, but this has led to angry complaints from irate customers when things sell out. Queues still form on rainy days, she says, with determined customers huddling under umbrellas. Once, the bakery even sold out at 2pm, just three hours after opening.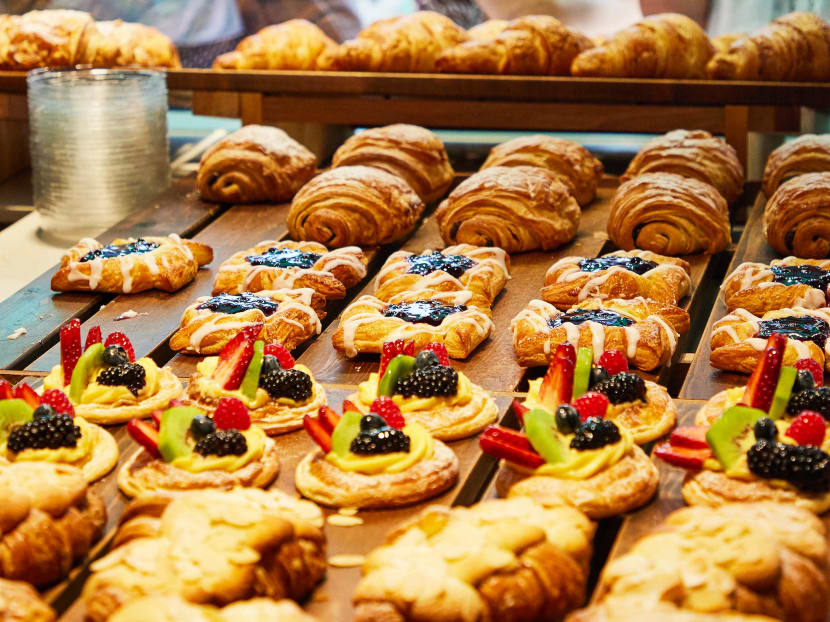 At present, The French American Bakery doesn't take pre-orders or reservations, though delivery service is in the pipeline.
The rotation of baked goods will also soon expand to include local flavours when "things settle down," says Aishah. She plans to return to teaching, too – running weekly baking classes in the upstairs studio in future.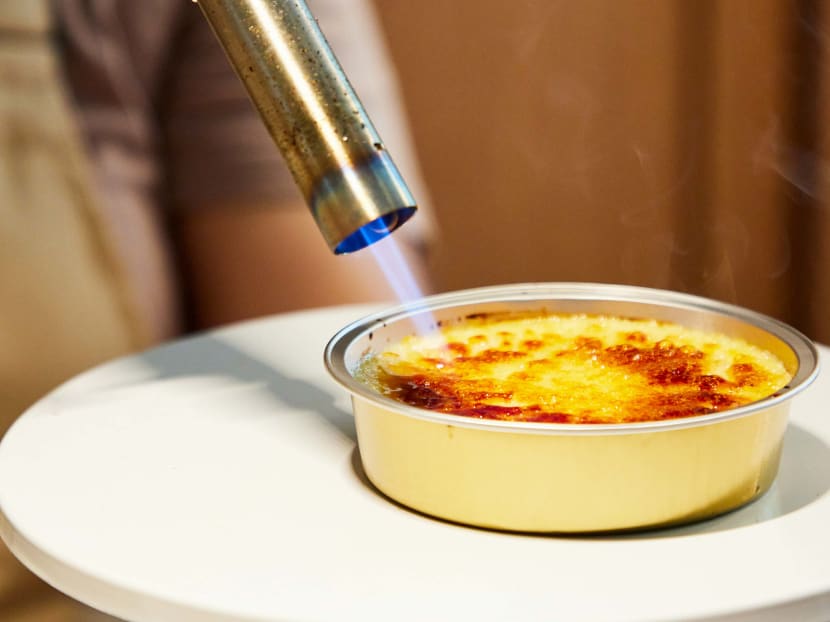 One bite and we realise this Instagram darling has more than good looks. The sensuously silky, eggy creaminess melts on our tongues, leaving behind a gorgeous vanilla flavour (flecks of real beans dot the bottom of the pudding) all enveloped in caramel notes.
What we do wish for is a place to sit and enjoy the treat at its best – the hot and humid weather makes quick work of the crackly caramel layer. Aishah admits some customers have taken to eating the dessert outside the shop to avoid the sugar melting into a puddle by the time they're home.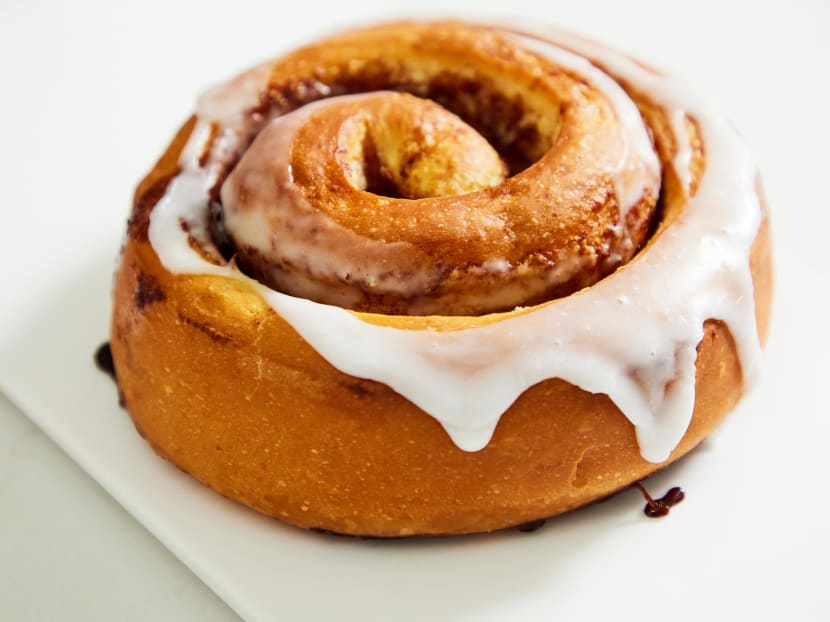 Colour us impressed. This enormous bun, the size of our outstretched hand, is crisp without and chewy within; the soft, yeasty dough has a lovely elasticity. A generous amount of cinnamon imparts sumptuous woody notes to the brown sugar, butter and cream cheese spread.
About 1.5 times bigger than the croissants at typical bakeries. Aishah takes three days to make the dough, laminate, and bake this buttery pastry. It's expertly executed, but being used to ethereally light renditions, we find this version a touch dense due to the choice of a French flour with high gluten content.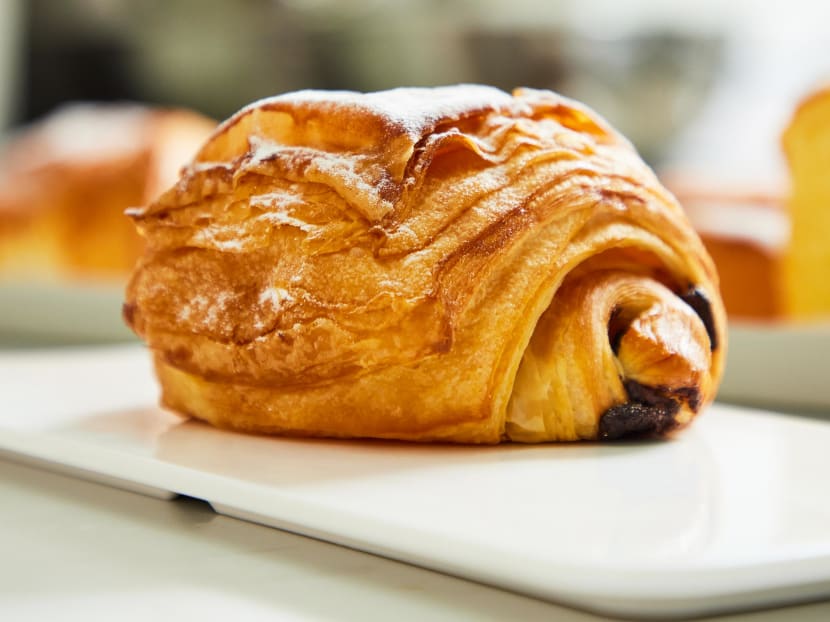 Also massive in size. Thanks to the addition of three 44% chocolate sticks from Cacao Barry, we like this more than the croissant – there's added richness, sweetness, and a good bitterness to finish.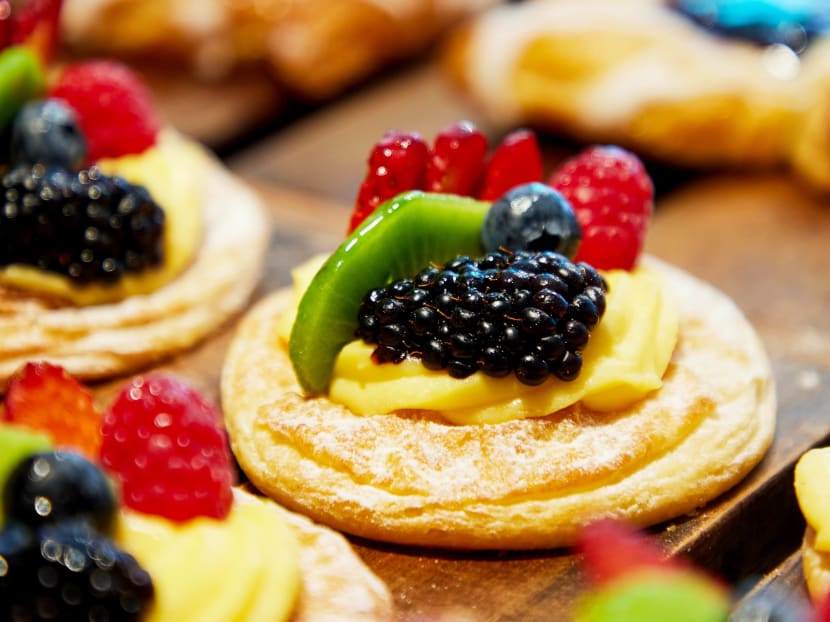 Like a fruit tart, but with a Danish base instead of shortcrust pastry. The creme patissiere is faultless: smooth, rich, eggy and light, and the fruits are bright and fresh. Like with the croissant and pain au chocolat, the pastry's a touch bready. Good, but not quite special.
Tastes like its mixed fruit cousin, except this one is strongly reminiscent of cheesecake, and packs a triple punch of sweet cream cheese, syrupy jam and sugary drizzle. It's a missed opportunity to balance the saccharine with some tart, tangy berry notes.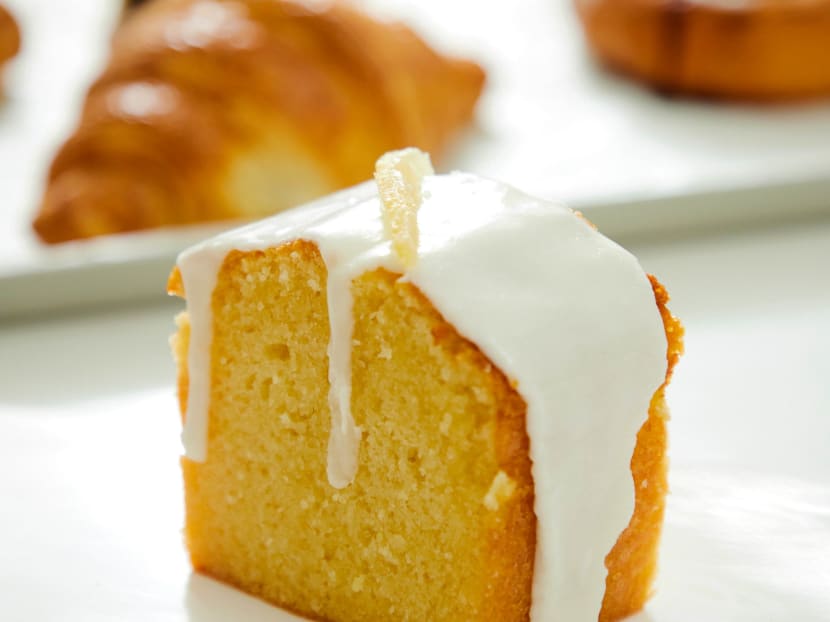 Made with fresh lemon juice and zest, the zingy glaze sings of citrus, but the dense loaf less so. It's moist, quite heavy, and rather sweeter than we'd hoped. A small slice goes a long way.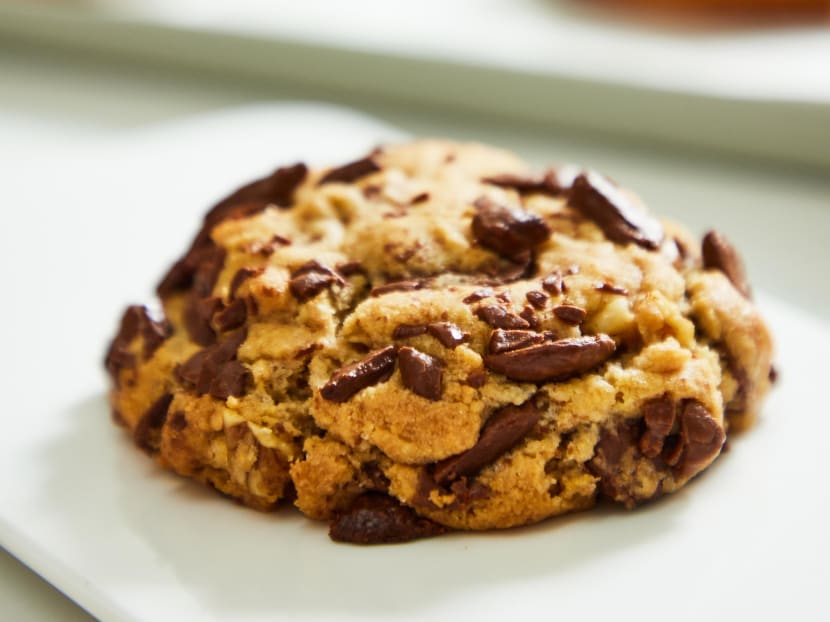 We love the craggy heftiness of this unapologetically indulgent cookie. Aishah was inspired by New York's Levain bakery, and is generous with dark and milk Valrhona chocolate slivers – each mouthful guarantees at least five or six substantial chunks, plus a few walnut bits. A slight toasting in the oven renders the cookie fall-apart crumbly, and the honeyed notes of brown sugar come through. Yum.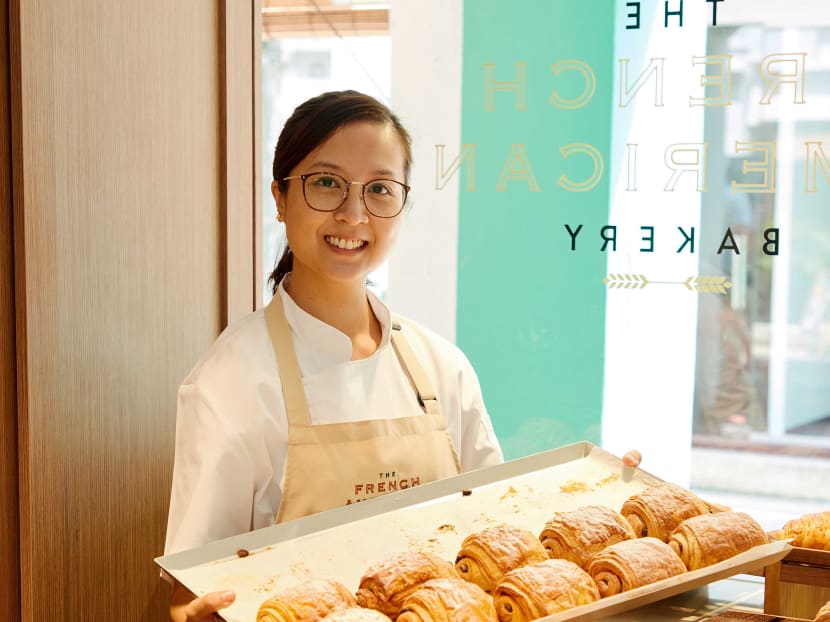 Tasty, classic, generously-sized bakes executed with good technique, though some lean a tad too sweet. The cookie and creme brulee are fab, and we might even queue in the rain for a freshly-baked cinnamon bun. However, we find the puff pastry items a tad dense — they might not appeal to those who prefer their flaky pastries ultra light. Still, we're excited to see what local spins this promising new bakery boss will infuse into her repertoire of products in future.