Don Don Donki Opens New Kiosk Selling Handmade Premium Rice Onigiris From $2.90
The cute takeaway concept also sells Japanese rice milled on the spot with a $23,000 machine.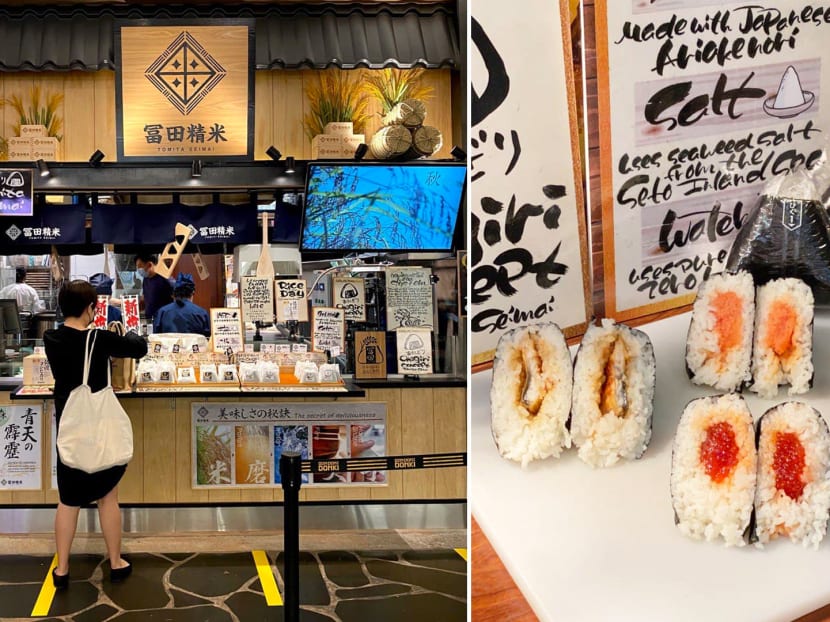 Buying rice is a mundane affair in Singapore; one usually grabs a pre-packaged bag from a supermarket. But Japanese discount chain Don Don Donki is introducing a new way to appreciate the Asian staple, by opening a kiosk that offers premium Japanese rice milled on the spot.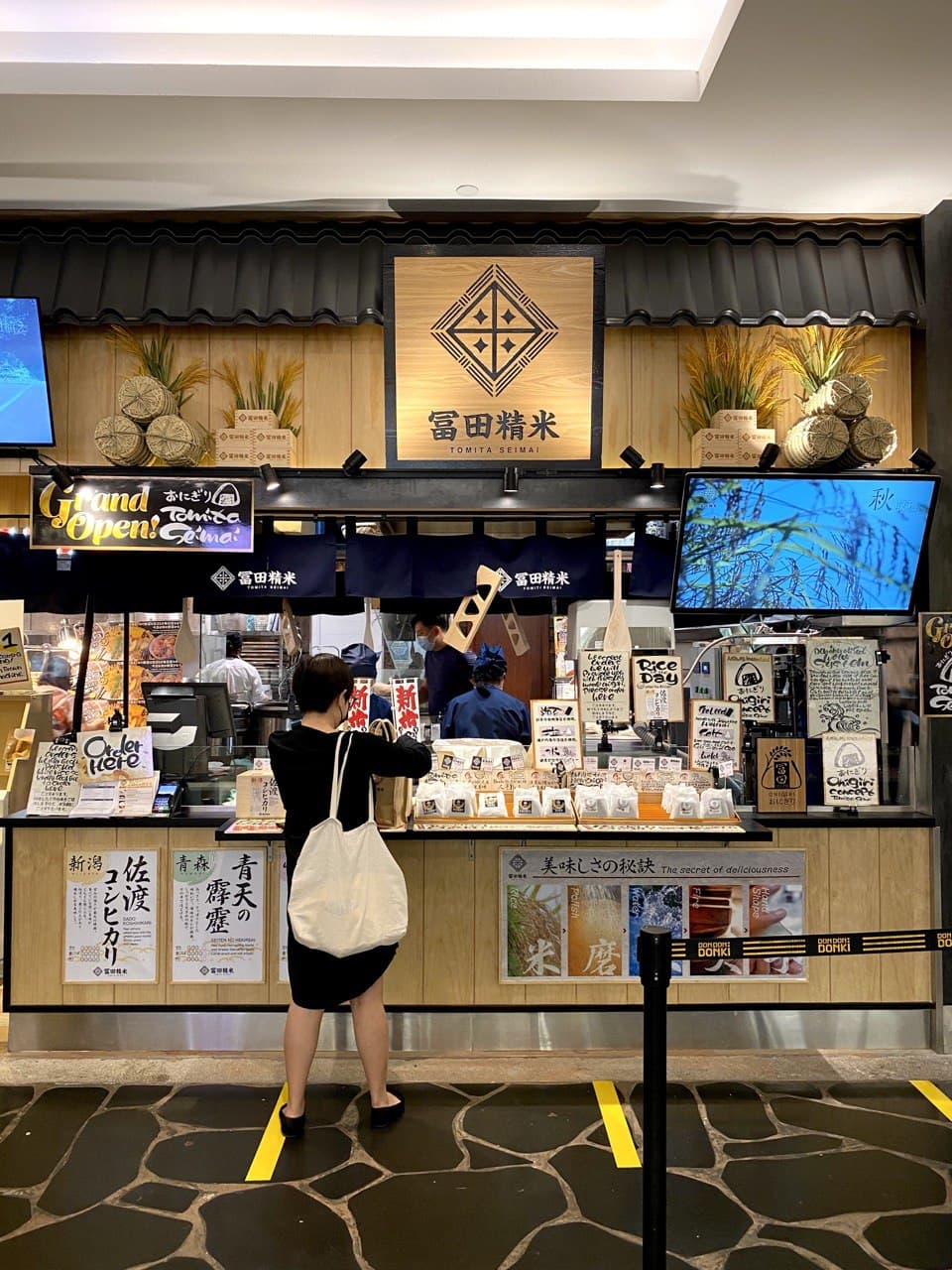 Called Tomita Seimai (seimai means 'rice polishing' in Japanese), the stall is located at Don Don Donki Orchard Central's standalone deli section.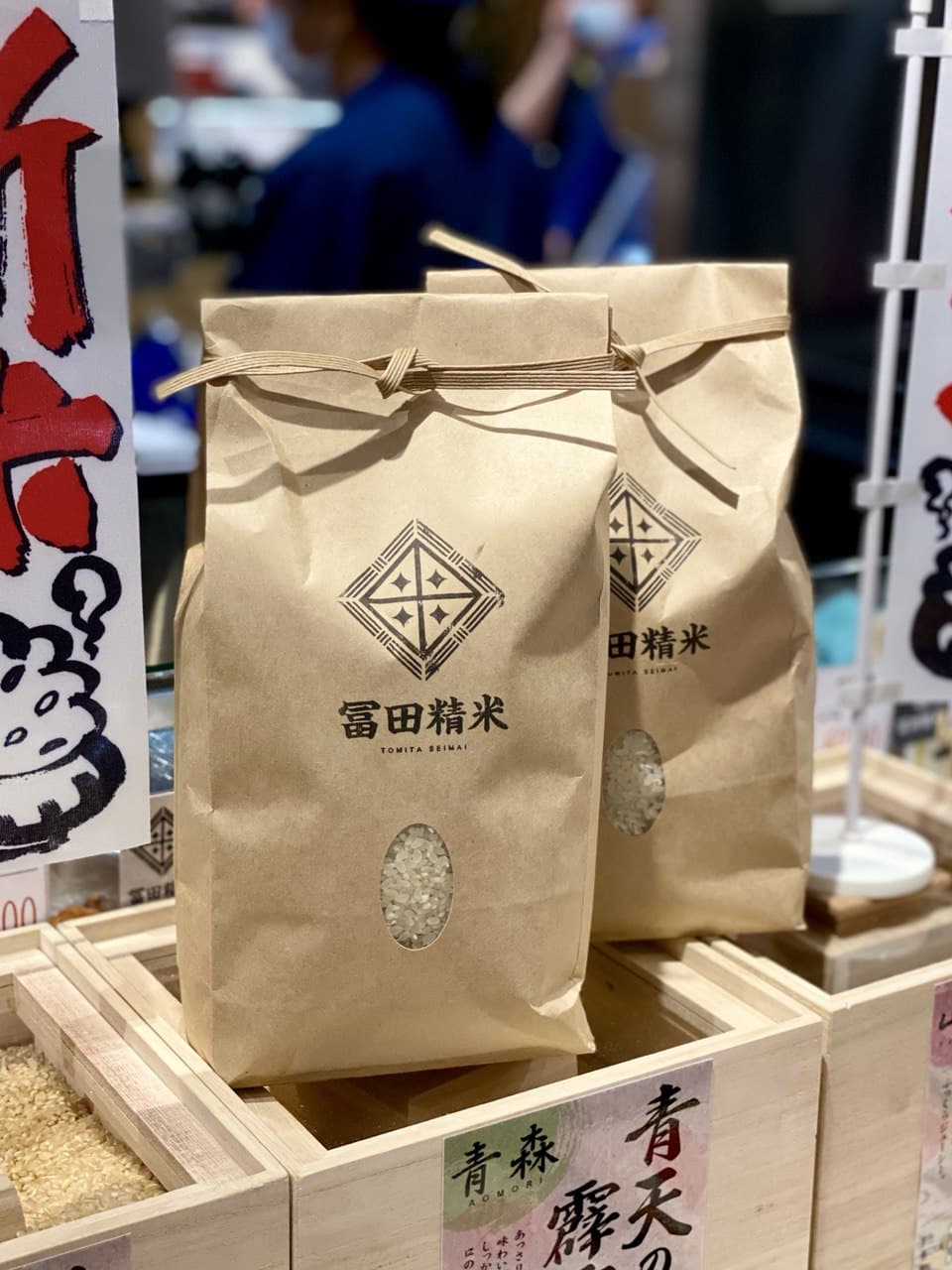 The rice that you typically buy in a pack would have already been milled, a process that removes the grains' husk and bran layers leaving only the edible kernel. To preserve the rice's freshness and optimal flavour, Tomita Seimai offers three types of Japanese rice that's only milled to order: Sado Koshihikari (a sweet, sticky and chewy grain from Niigata commonly used in atas Japanese restaurants), Aomori's Seiten No Hekireki (large, loose grains) and Tsuyahime from Yamagata (delicately sweet, gleaming grains).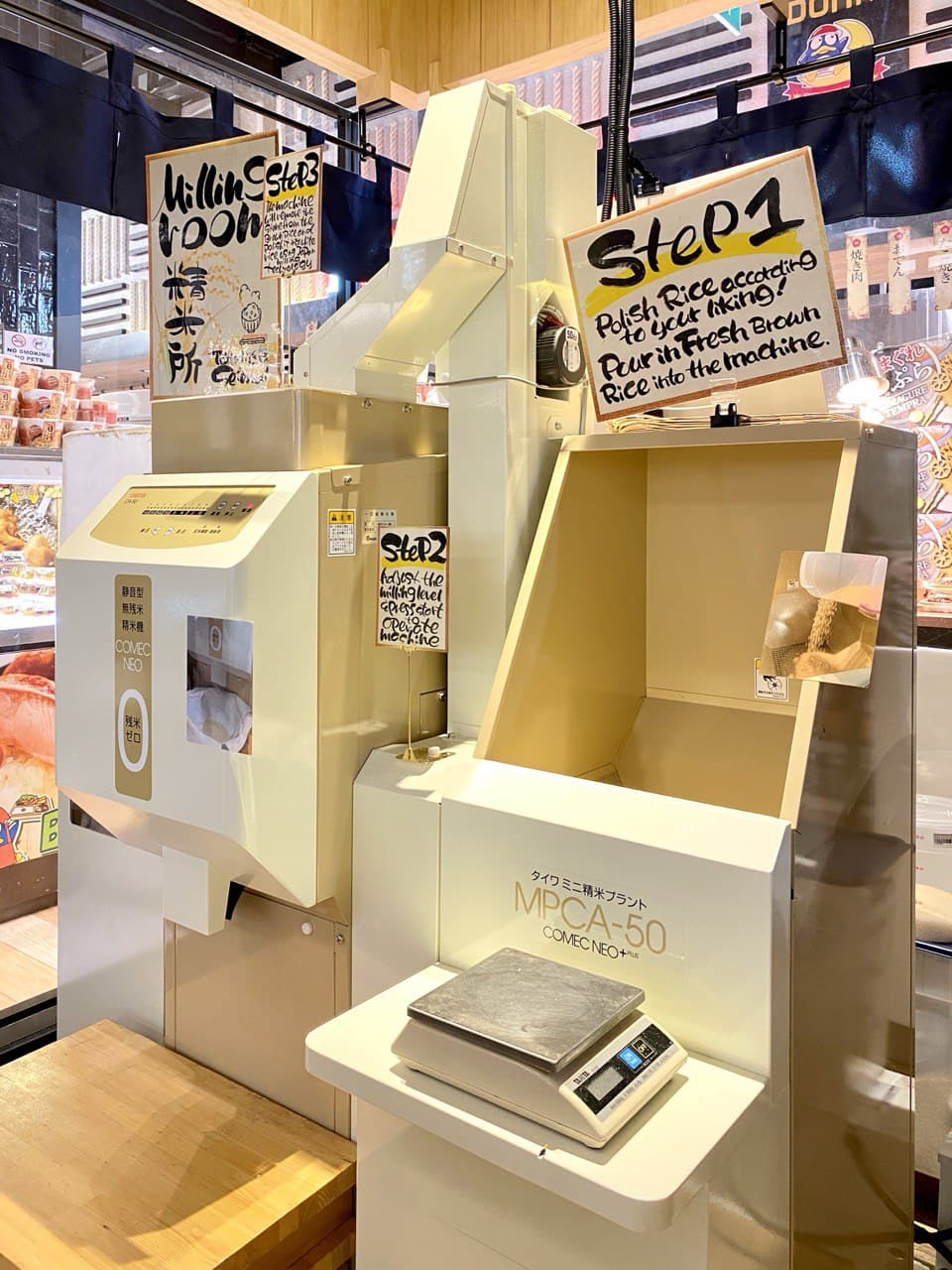 Displayed at the tiny kiosk is a gigantic $23,000 milling machine that Don Don Donki specially imported from Toyama, Japan, a prefecture that's famous for growing rice. Customers can choose their desired rice and have it milled on the spot and packed into either 2kg ($19.80 promo price till further notice) or 5kg ($62) rustic paper bags.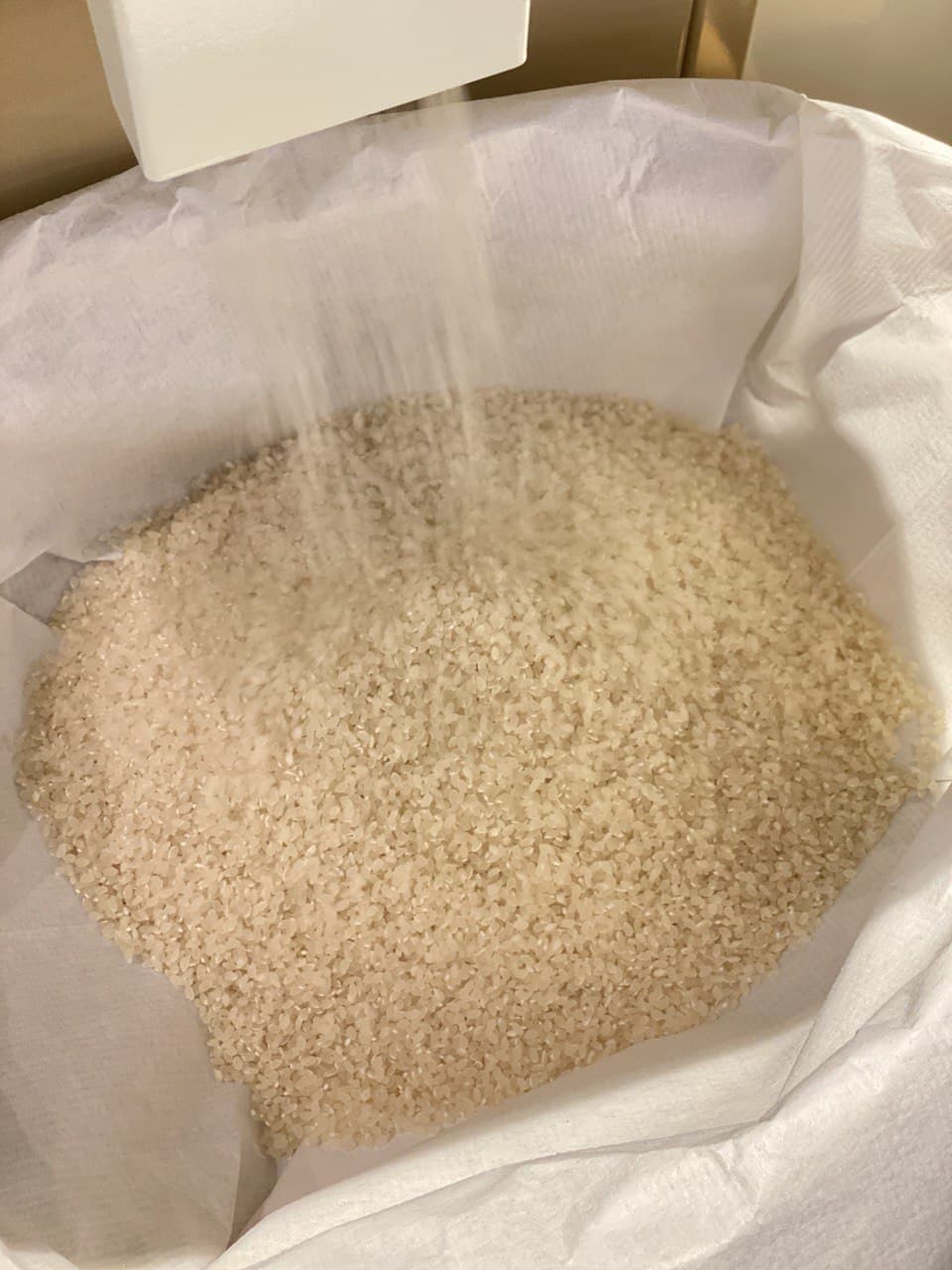 You can also pick how polished you want your rice to be; the machine has nine milling levels ranging from brown to white, with the latter having most of the rice's nutritional husk on. But be prepared to wait for a bit to get your rice bag. Once you place your order, Don Don Donki's staff typically recommends waiting for about 10 minutes for the rice to be milled. Meanwhile, you can entertain yourself by watching the rice being milled.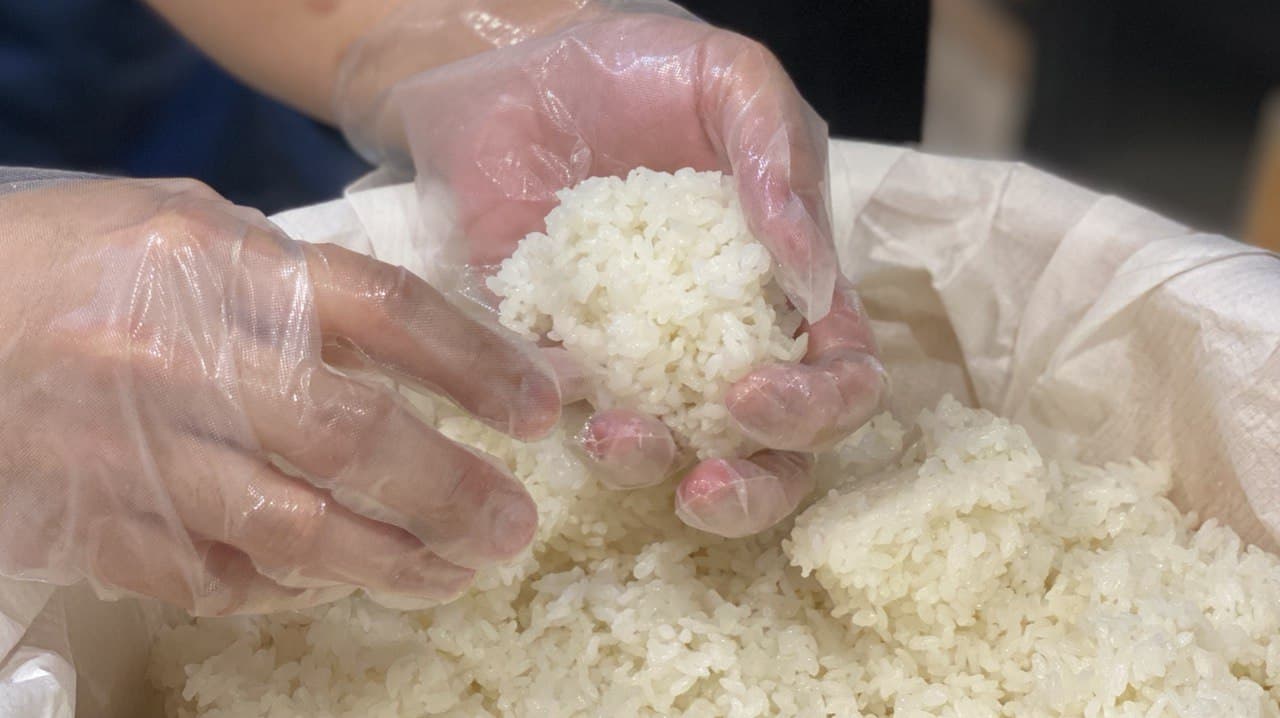 Other than selling rice, Tomita Seimai also educates its customers on how to cook the expensive rice to precise standards. There are pamphlets at the kiosk with earnest instructions to measure the rice portion accurately ("too much or little could ruin everything!"). You're also supposed to use mineral water - instead of basic tap water - to cook your rice to enhance its natural flavor.
For those who don't cook, you can just sample the ready-cooked rice via the kiosk's range of handmade Onigiris.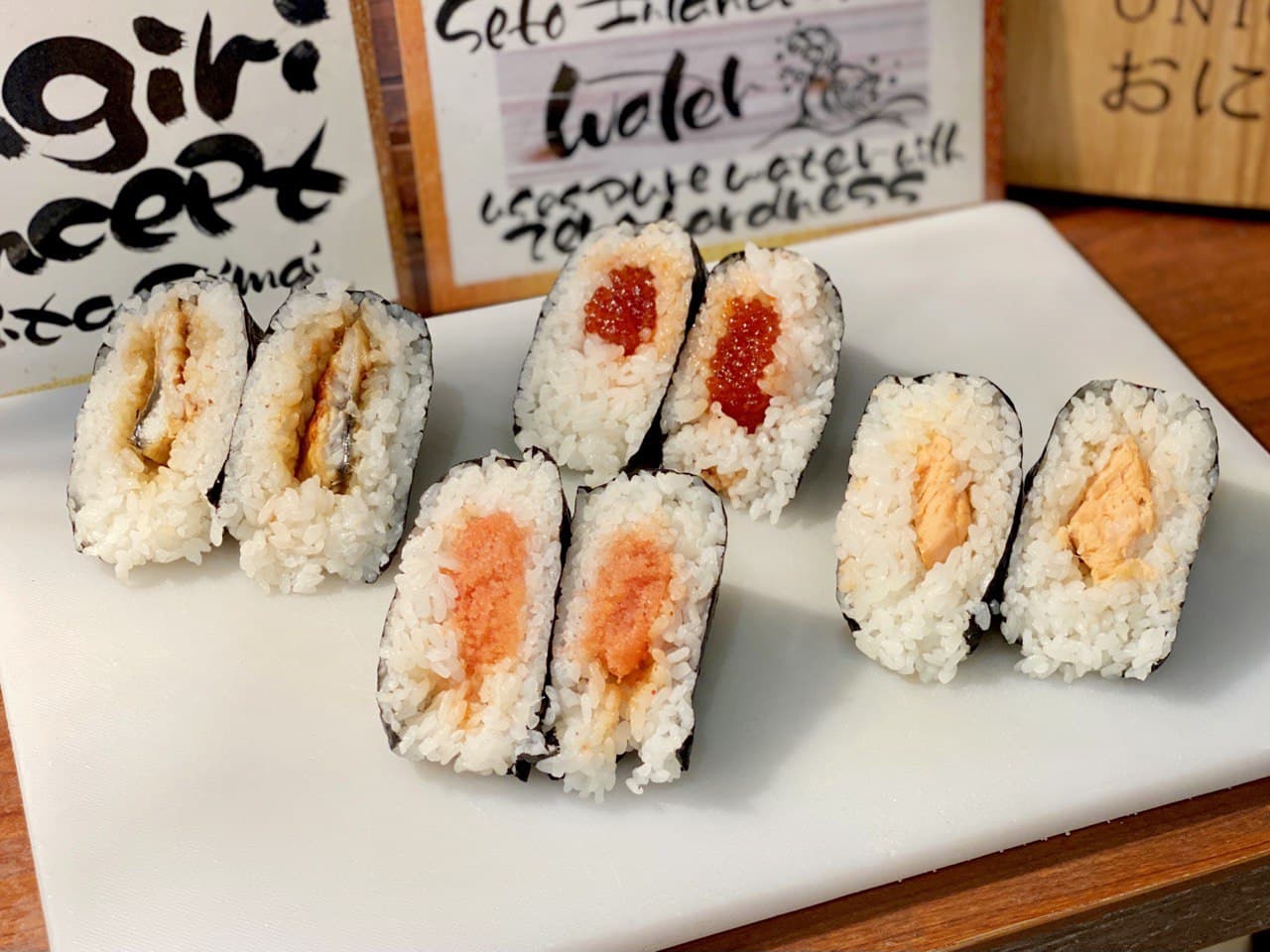 There are 10 flavours offered, five traditional: Hakata Mentaiko ($3.90), Aomori Salt Salmon ($3.90), Wakayama Plum with Honey Taste ($3.50), Aomori Sukijo (smoked fish roe) with Soy Sauce ($3.50) and Hokkaido Sesame Konbu ($3.50).
Staff preparing smoked fish roe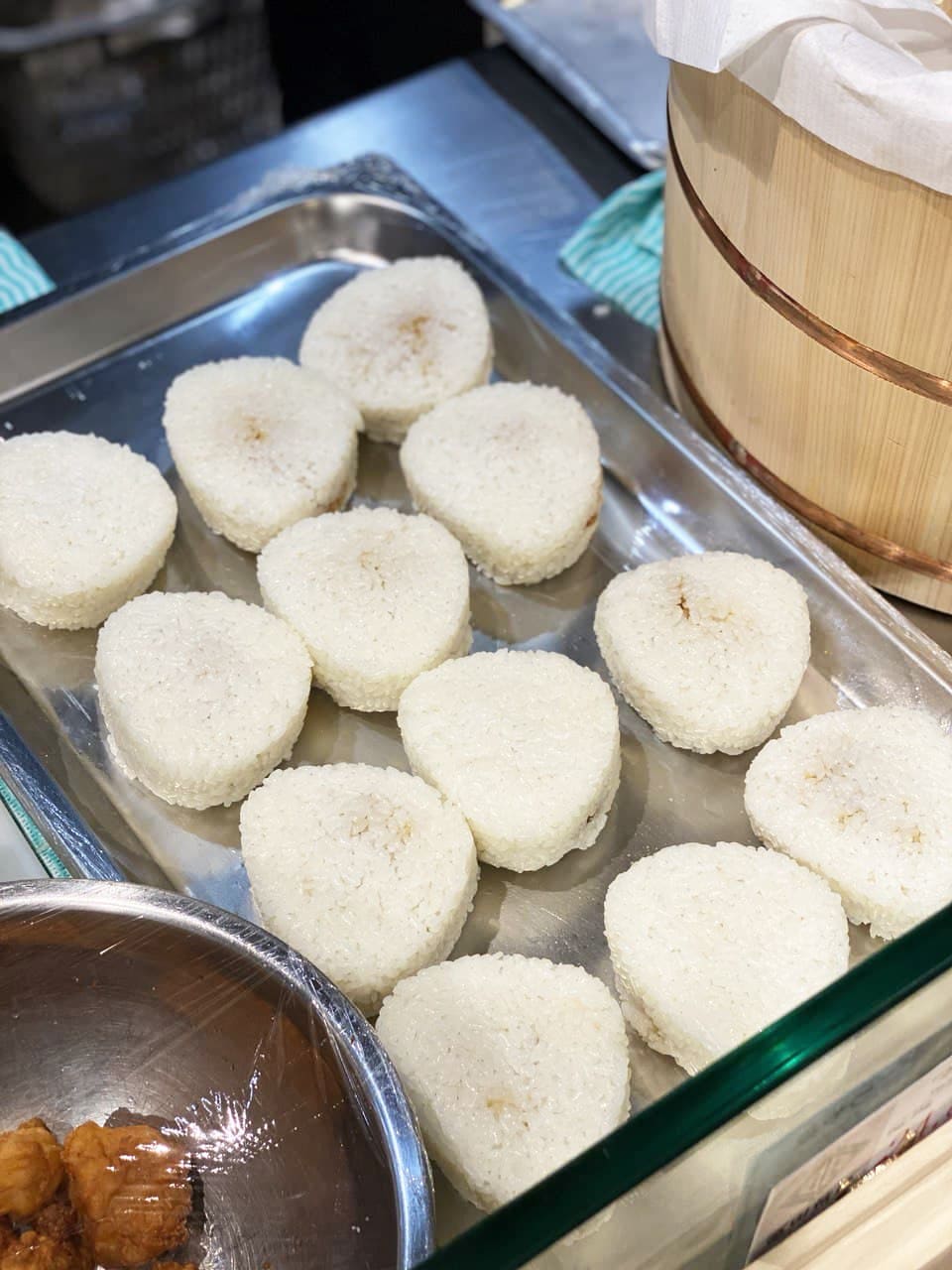 There are also crowd-pleasing mod flavours like Unagi ($3.50), Tuna Mayo ($2.90), Chicken Karaage Mayo ($2.90), Salmon Belly Kabayaki ($3.50) and Saba Teriyaki ($3.50).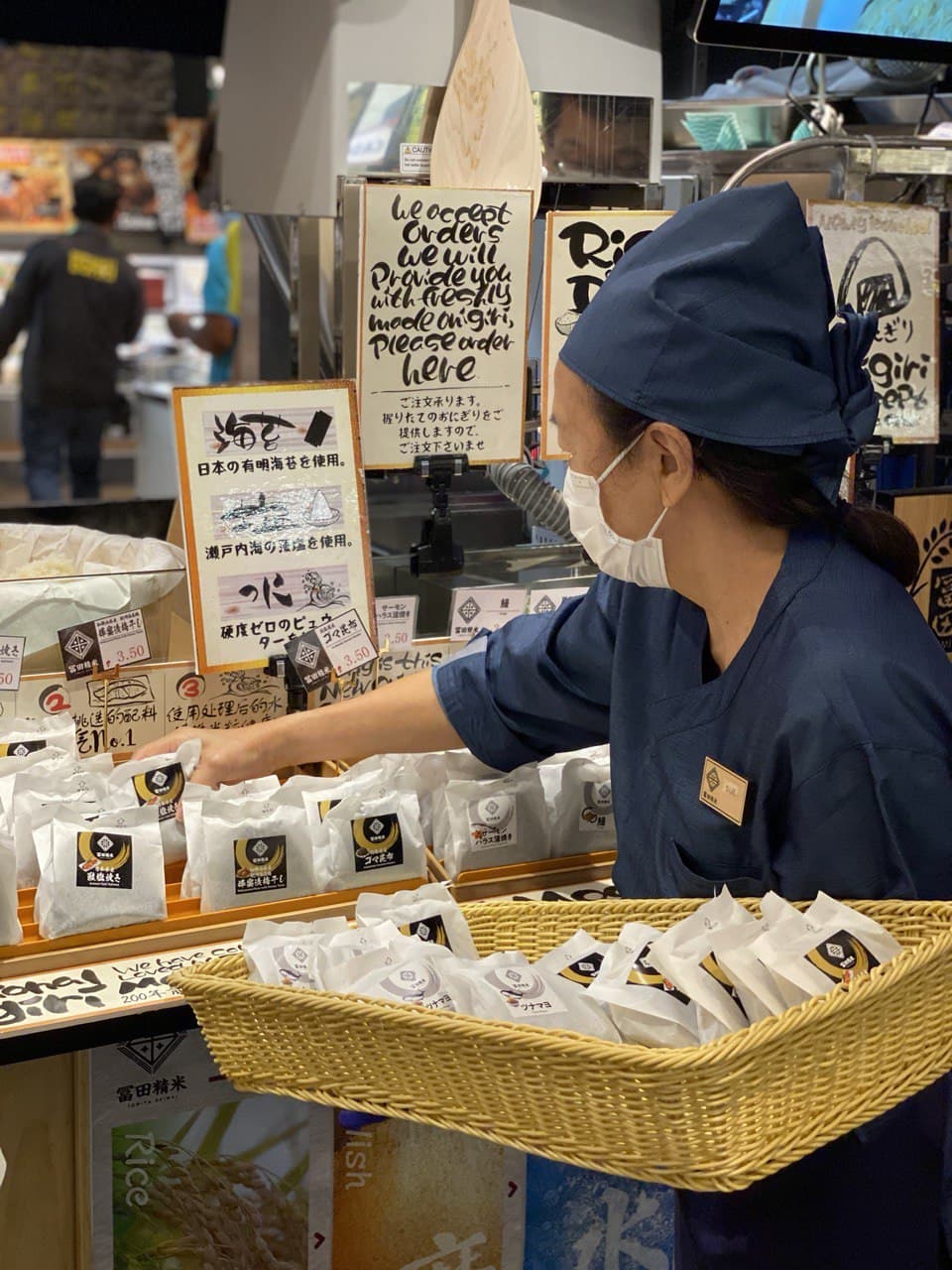 The seaweed-wrapped onigiris are made with the kiosk's own milled rice, packed in elegant white paper pouches and displayed at the front. While they're not made a la minute, a staff member periodically restocks the shelves with fresh onigiris. The shop changes the type of rice used for its onigiris from day to day depending on supply.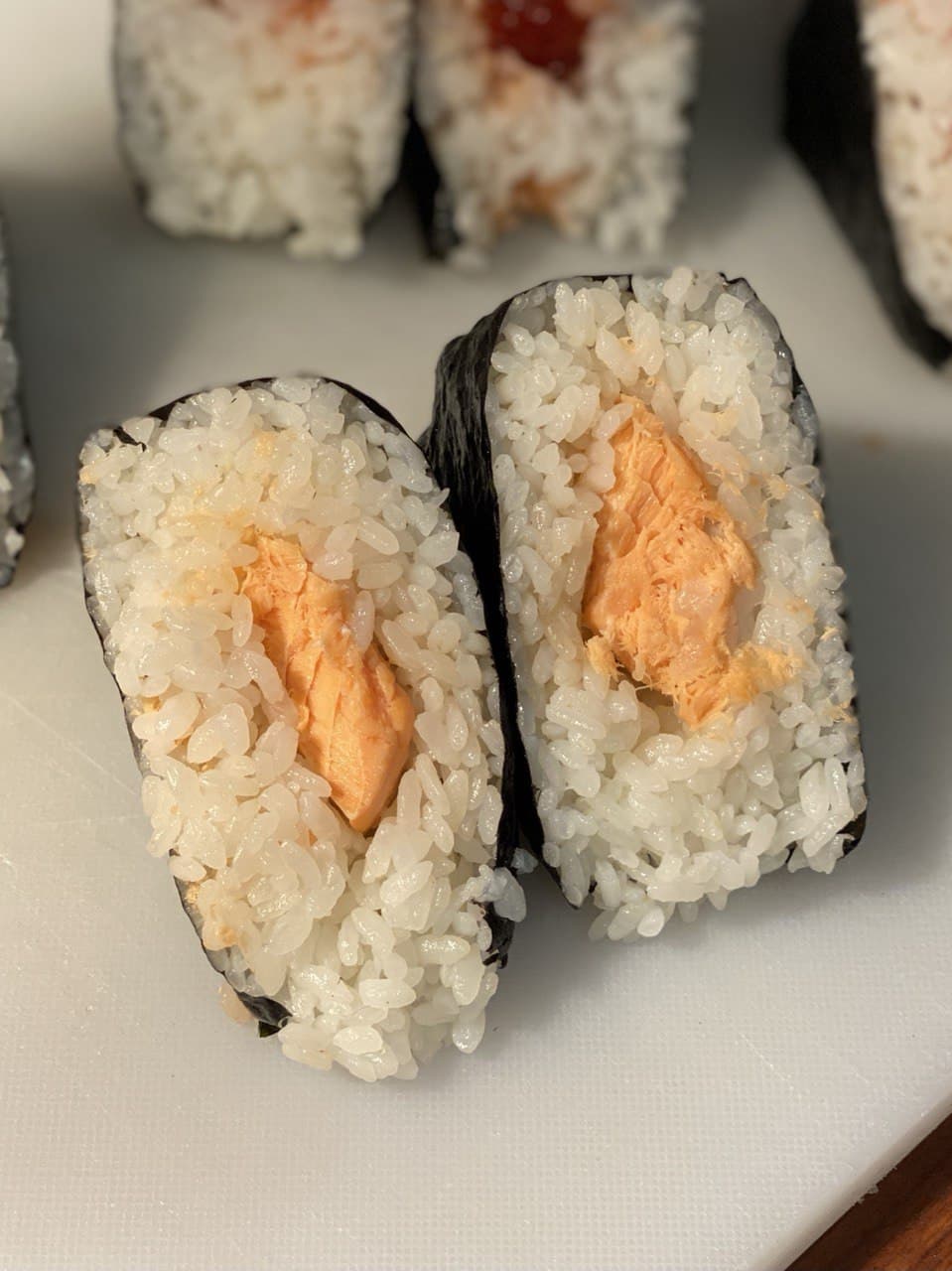 We recommend going for the traditional onigiri flavours here instead of the mayo-filled ones. On the day we dropped by, our onigiri haul was made with koshihikari rice from Niigata, which has a sweet chewy stickiness that goes well with the chunks of salmon seasoned simply with salt. Homely and delish with the accompanying crispy seaweed sheet.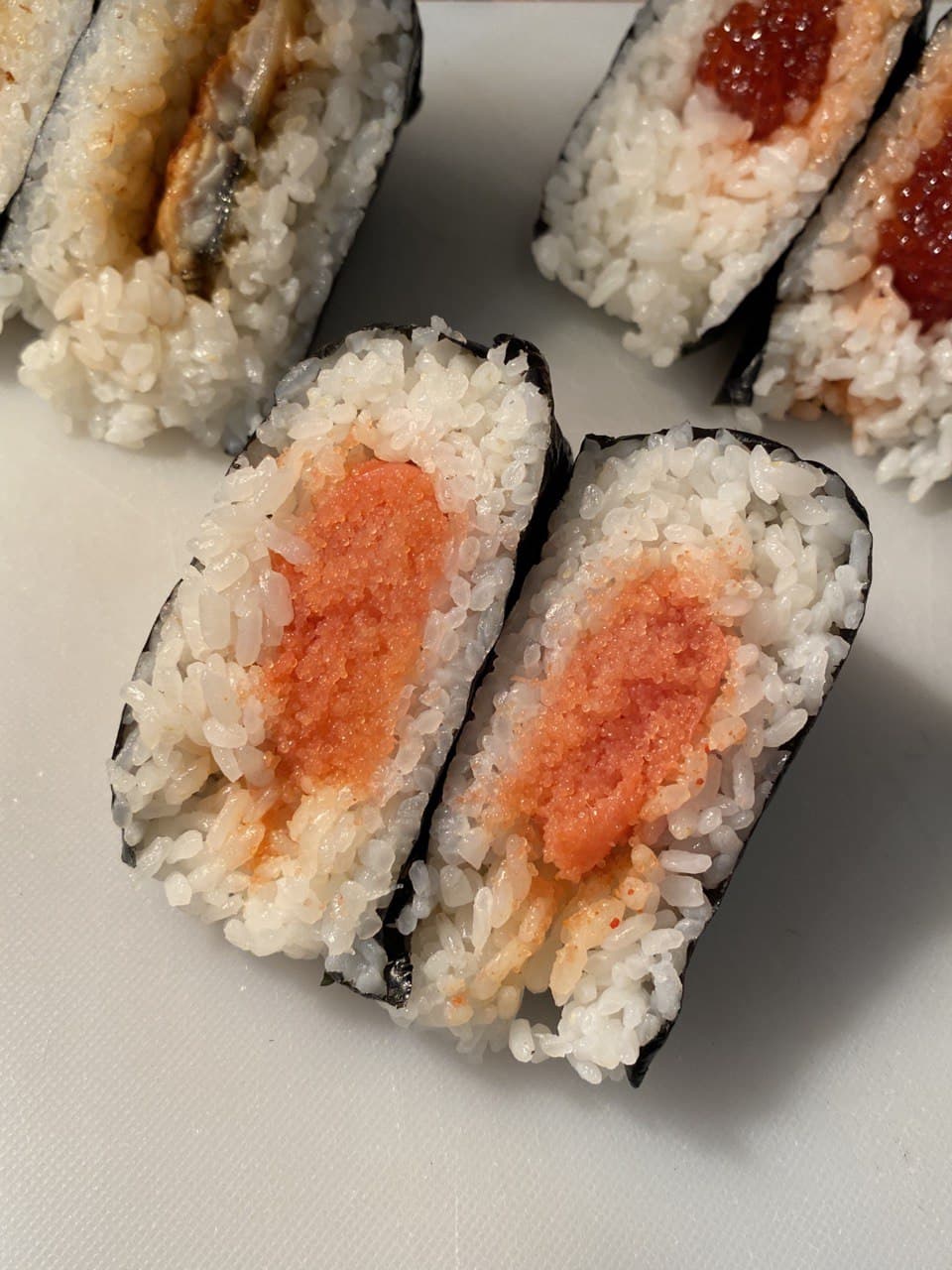 A lump of umami mentaiko, buried in a mound of rice like a jewel. Go for this if you want a tasty light lunch.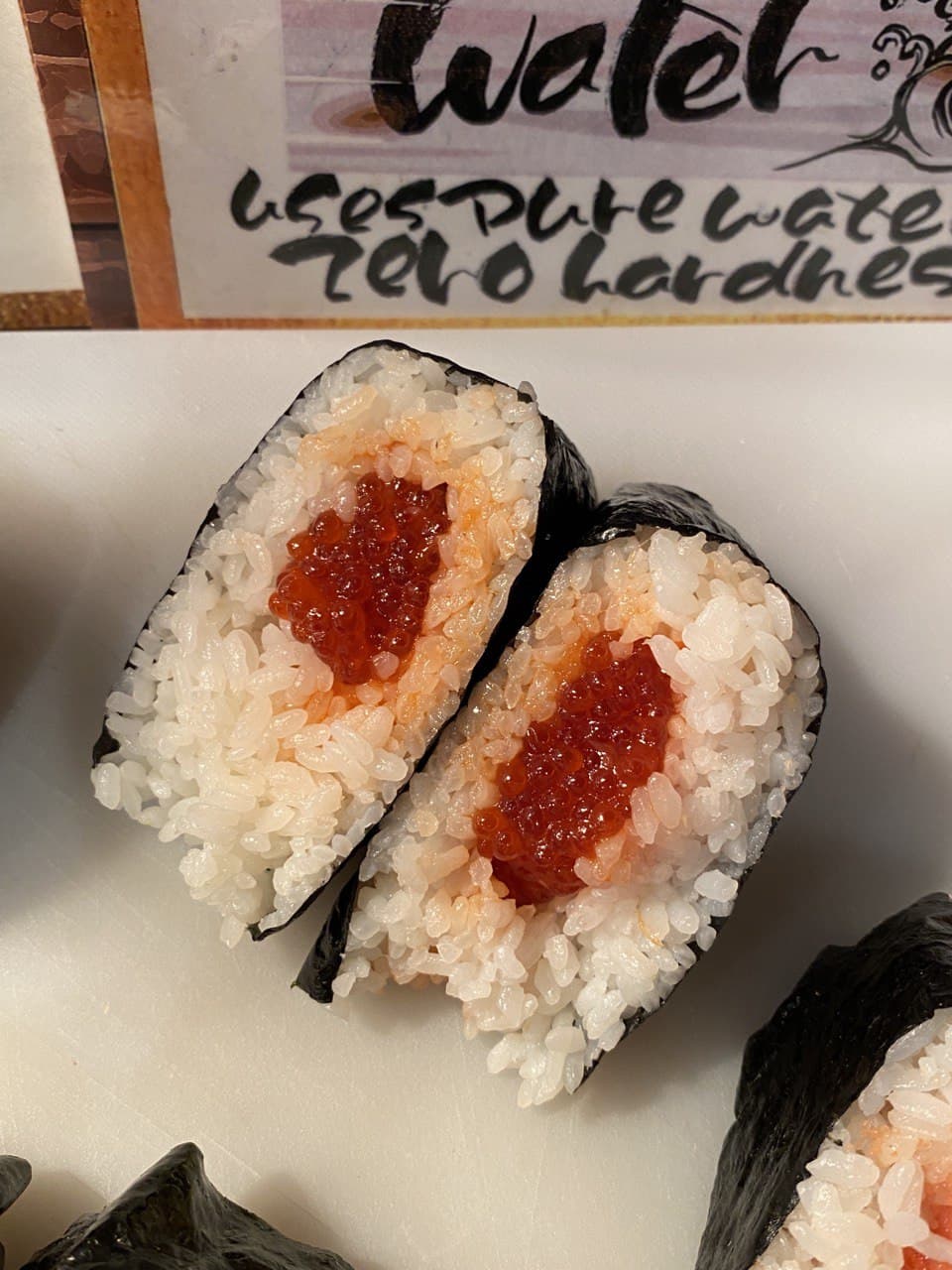 The aggressively salty smoked fish roe can be an acquired taste, but it's nicely tempered by the sweet white koshihikari rice.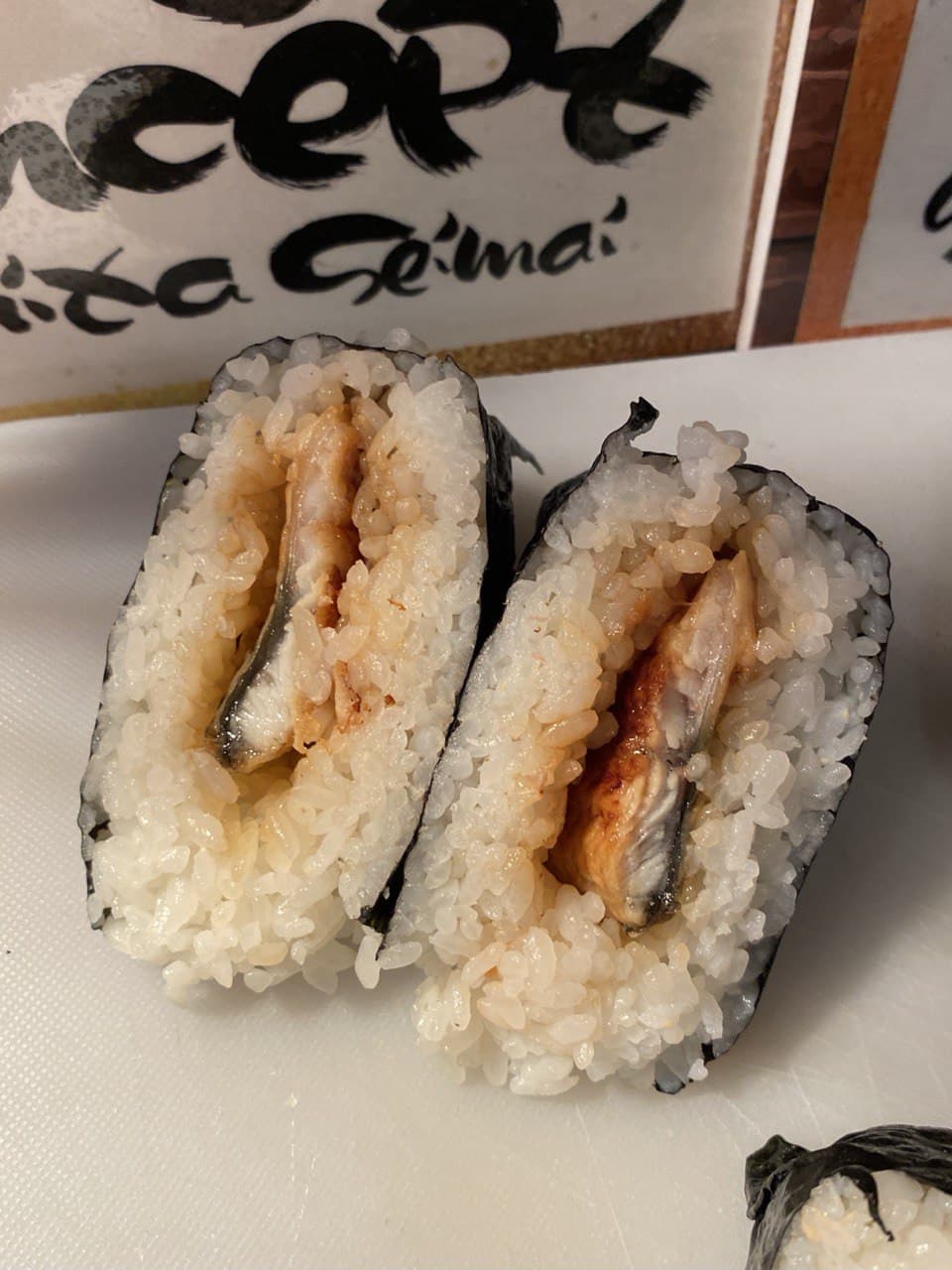 Despite its reasonable $3.50 price tag, you get a generous, yummy slab of unagi with a savoury glaze tucked into the onigiri. Also worth ordering: the refined Hokkaido Sesame Konbu ($3.50) with sesame-scented, earthy bits of kelp.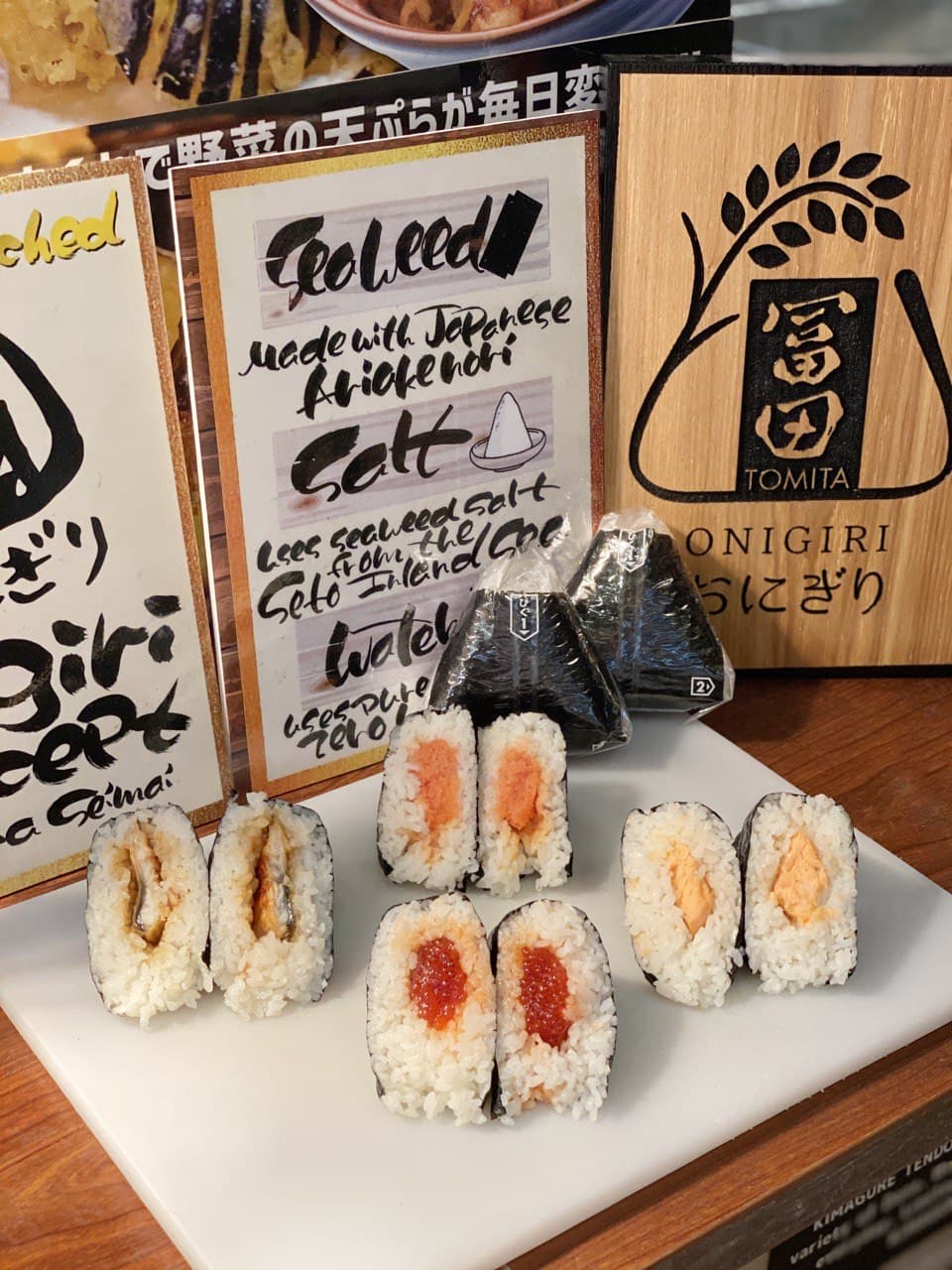 Address: B2 Orchard Central (next to Don Don Donki store), S238896.

Opening hours: Open daily 9am-5pm (rice milling), 9am-9pm (onigiri)

Photos: Yip Jieying