Fann Wong Launches Online Pastry Shop Fanntasy With Mao Shan Wang Gula Melaka Tart
She started baking during the Circuit Breaker last year.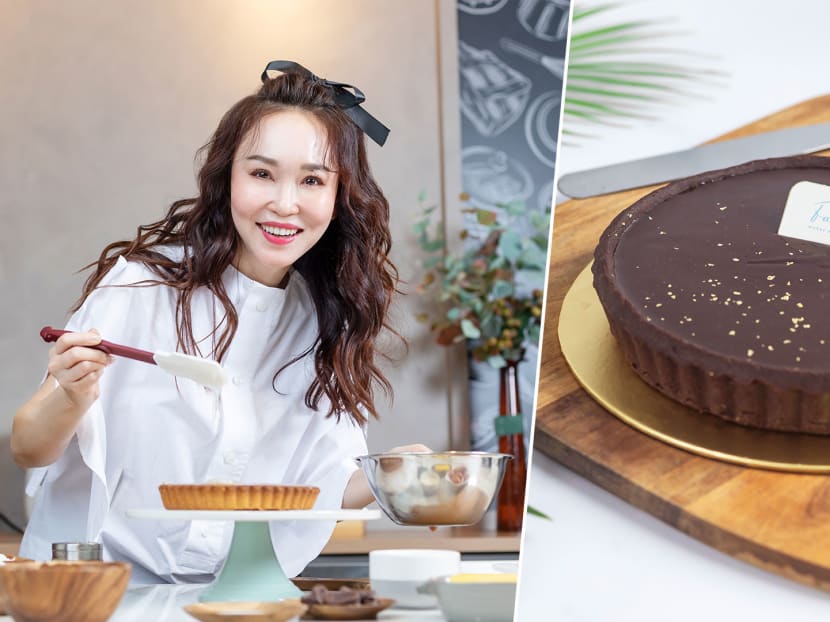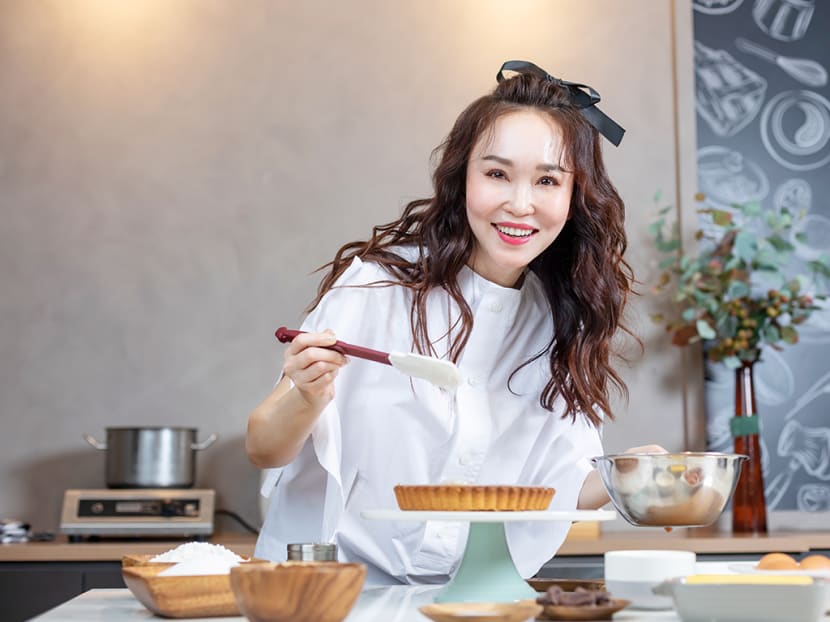 Come next month, you will be able to try Fann's bakes, as she will be launching her own online pastry shop called Fanntasy. "After many months of painstaking trial and error experimenting with and developing the recipes, I'm now ready to launch Fanntasy," shares the judge and host of Mediacorp's baking contest Crème De La Crème (her fellow judge Jeanette Aw also runs her own patisserie called Once Upon a Time).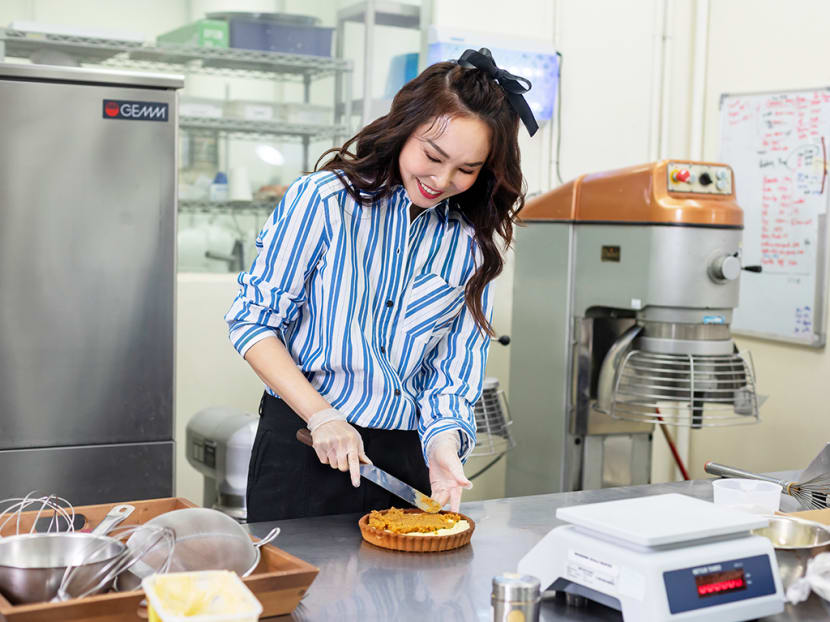 Fann is offering only two types of whole tarts for now, a Musang King Gula Melaka Tart ($68) and Signature Valrhona Chocolate Tart ($58). The flavours are inspired by her husband Christopher Lee and son Zed, who are both chocolate fans (Chris is also a durian lover). More desserts will be introduced in the future.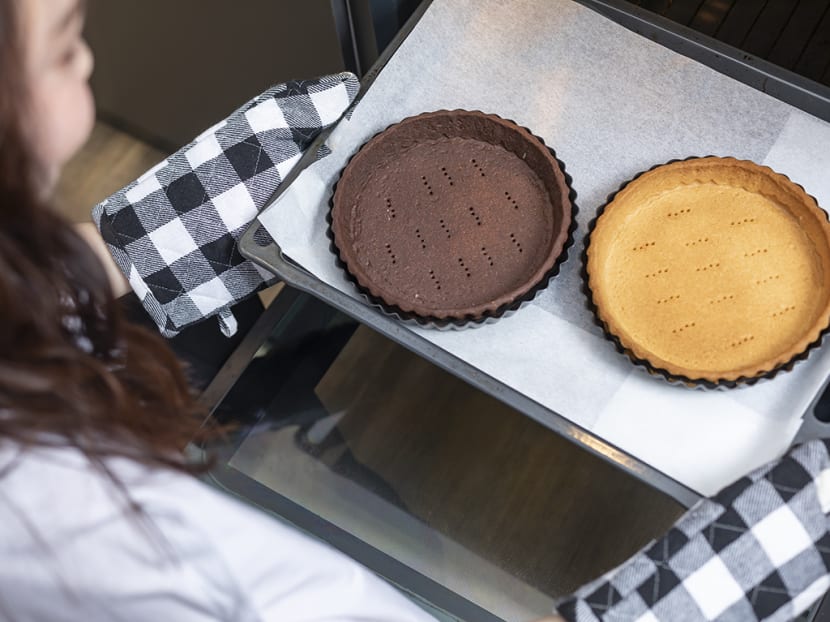 For the initial launch, there will only be a limited number of 1,000 tarts up for grabs. Fann has "chosen to partner a licensed baker to scale up production, and in turn allow more dessert lovers to enjoy my creations". A PR rep for Fanntasy declined to reveal the baker.​​​​​​​
This tart boasts a butter sable base topped with "pure Musang King pulp and house-made gula melaka sauce" and a shower of desiccated coconut.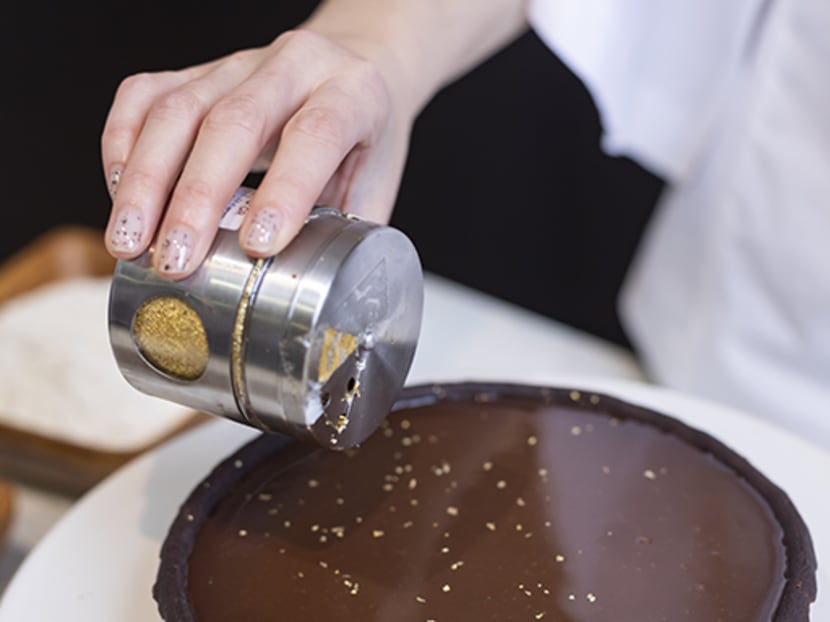 This premium chocolatey number has a choc sable base filled with 70% dark Valrhona chocolate cremeux and almond sponge, plus a sprinkling of gold dust. Fancy.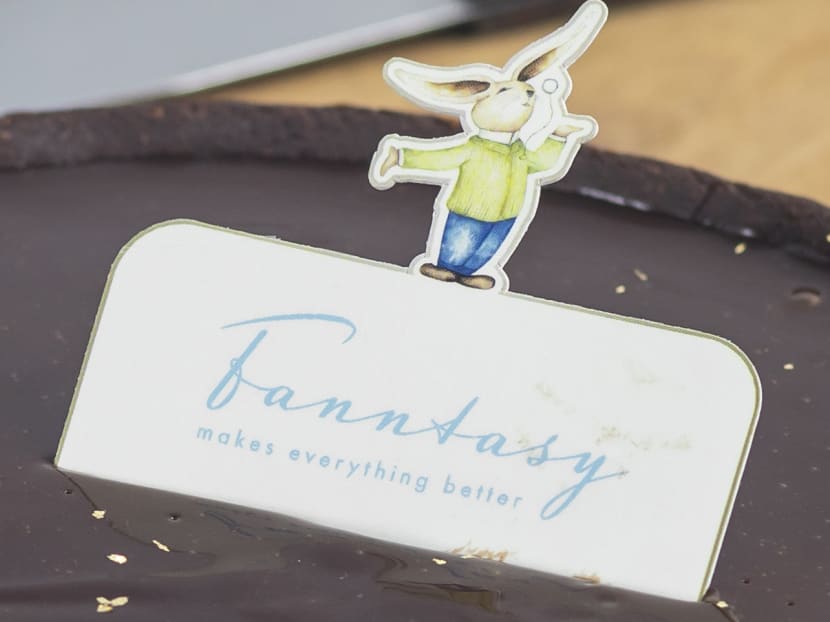 Fanntasy's bakes will have packaging featuring a rabbit character drawn by Fann, who's also including the critter in her upcoming children's book. Why a rabbit? According to Fann, it's because her and her son own a pet bunny named Simone, and rabbits are the duo's favourite animal. She also likens bunnies to desserts, as they both make people "want to hold it".