French & S'porean Chef Pals Open Muslim-Friendly Hawker Stall Serving Pizza, Wagyu Pasta & Burgers
The professional chefs became hawkers while waiting for the JB-SG border to reopen so they can launch their pizza restaurant in Malaysia.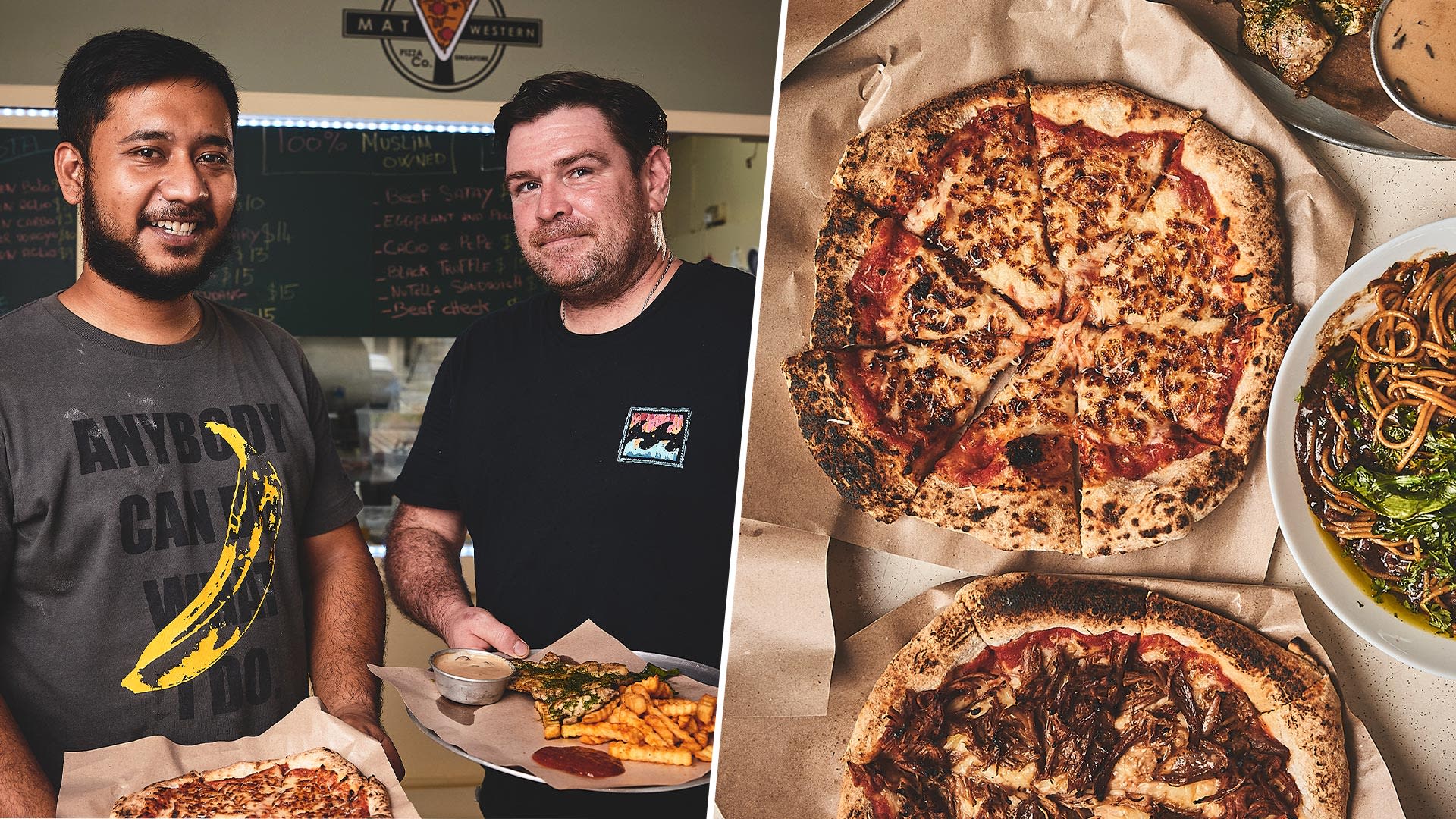 You might do a double take when you stroll past western food stall Mat Western in a Bedok North kopitiam. For one, there's the tongue-in-cheek name, and then there's the unlikely pair running the stall: French-born Muslim convert Umar Fabrice (right in pic), who used to be the executive chef of now-defunct European restaurant 7Adam, and Singaporean Hidir Kasim (left), who cooked at Osteria and Pizzeria Mozza. Umar tells us the stall name reflects his "Mat Salleh" (a colloquial Malay term for a caucasian man) status, as well as his decade-long friendship with Hidir ("mat" is slang for brother).

The corner stall, which opened on October 29, serves pizzas, burgers and other main courses. It stands out among its neighbours thanks to its large chalkboard menus and a professional-looking pizza counter – a hint at the pair's original F&B plans. In early 2020, the two chefs were supposed to open a pizza restaurant in Johor Bahru. "It was my last day at work at [Italian restaurant] Brunetti and I was heading to JB to open the pizzeria the next day. That's when they announced they were closing the [Johor - Singapore] border. It was definitely a big blow," recalls Hidir.
All photos cannot be reproduced without permission from 8days.sg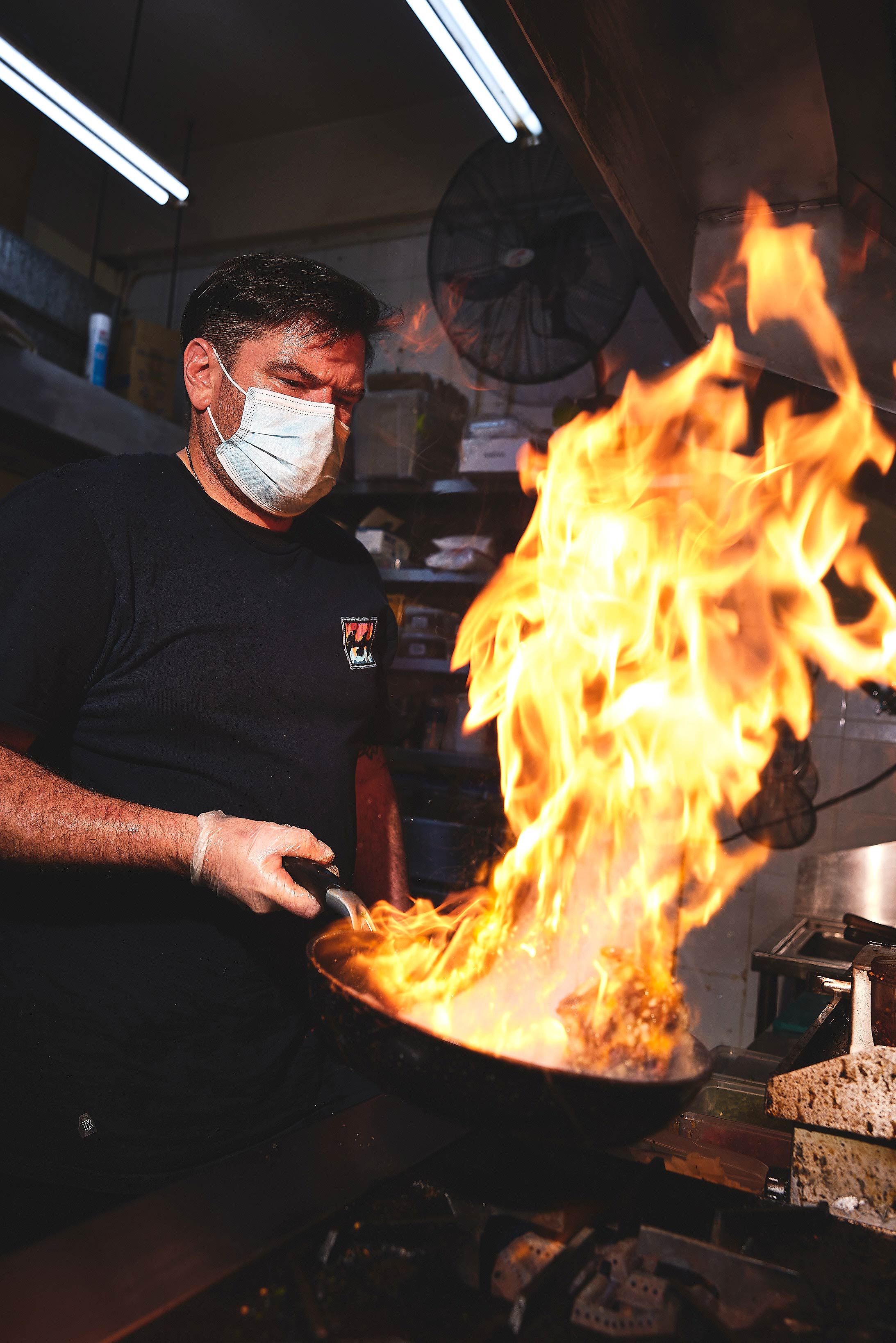 At the time, Hidir and Umar had already signed the lease and bought all the equipment for the pizzeria. "All that was left to do was for us to head to JB and open the restaurant," says Hidir. "We decided to postpone the opening. In the meantime, we wanted to set up a smaller operation since we were done working for other restaurants. It would be like a test run, offering some items that we were planning to serve at the pizzeria," adds Umar.

The chefs are relishing their freedom despite having to adapt to the smaller and warmer environment of a hawker stall compared to fancy restaurant kitchens. "We had to rethink some processes to make it work in a smaller kitchen, but it wasn't too hard. This is what we wanted, to be our own bosses. We like the freedom of what to put on the menu and when to take time off," says Hidir.
Umar says many of their Malay customers were initially attracted to the stall because of his presence. "They were concerned about having a Mat Salleh cook Muslim-friendly food [the stall does not have halal certification] until I told them I'm a Muslim too."

Umar tells us he converted to Islam about five years ago. "I was always interested in the religion even when I was back in France. After finding out more about it from Hidir and other friends, I decided to convert."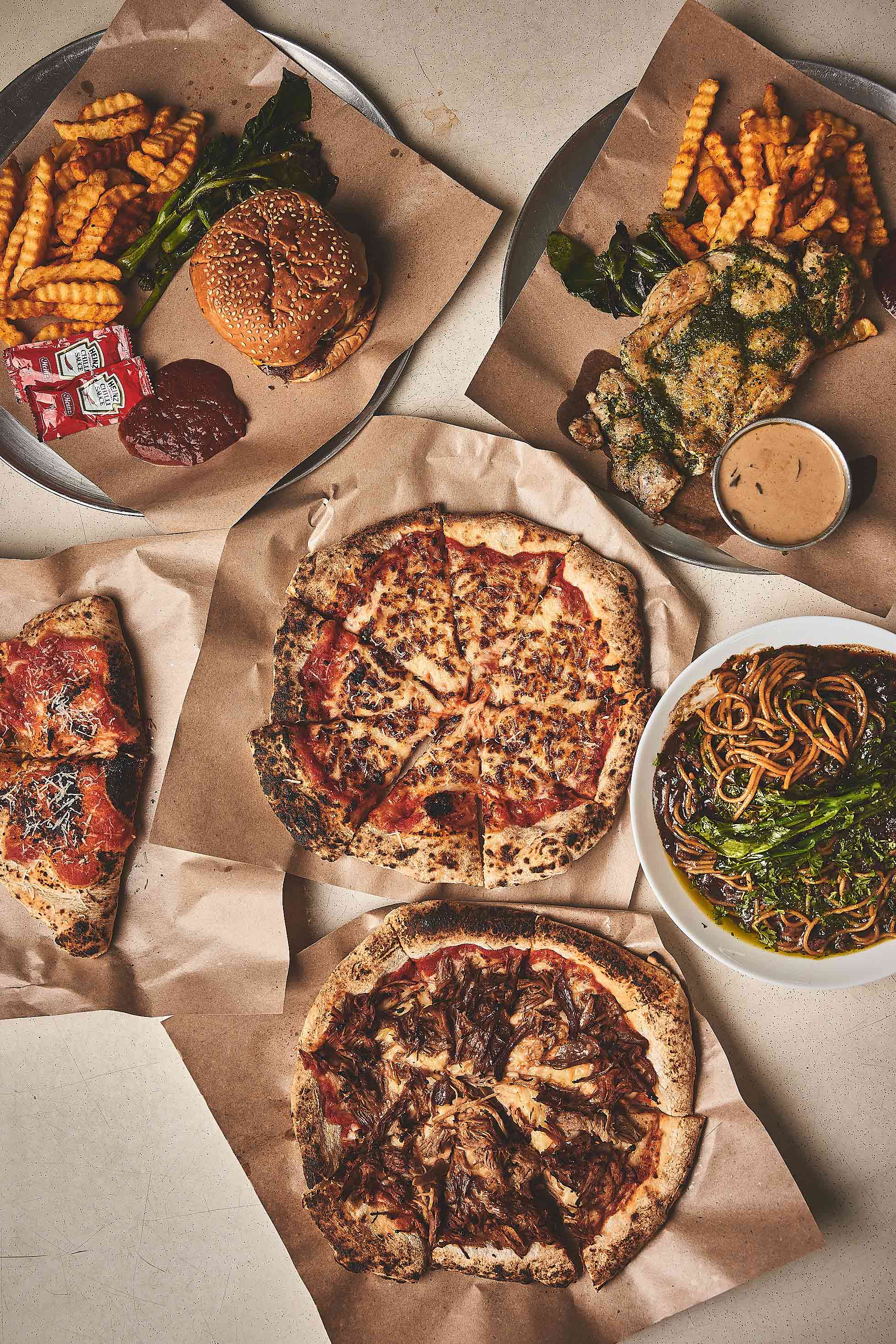 The stall serves a range of pizzas, burgers, pastas and meat dishes. Hidir is in charge of all the pizza items, while Umar takes care of everything else on the menu.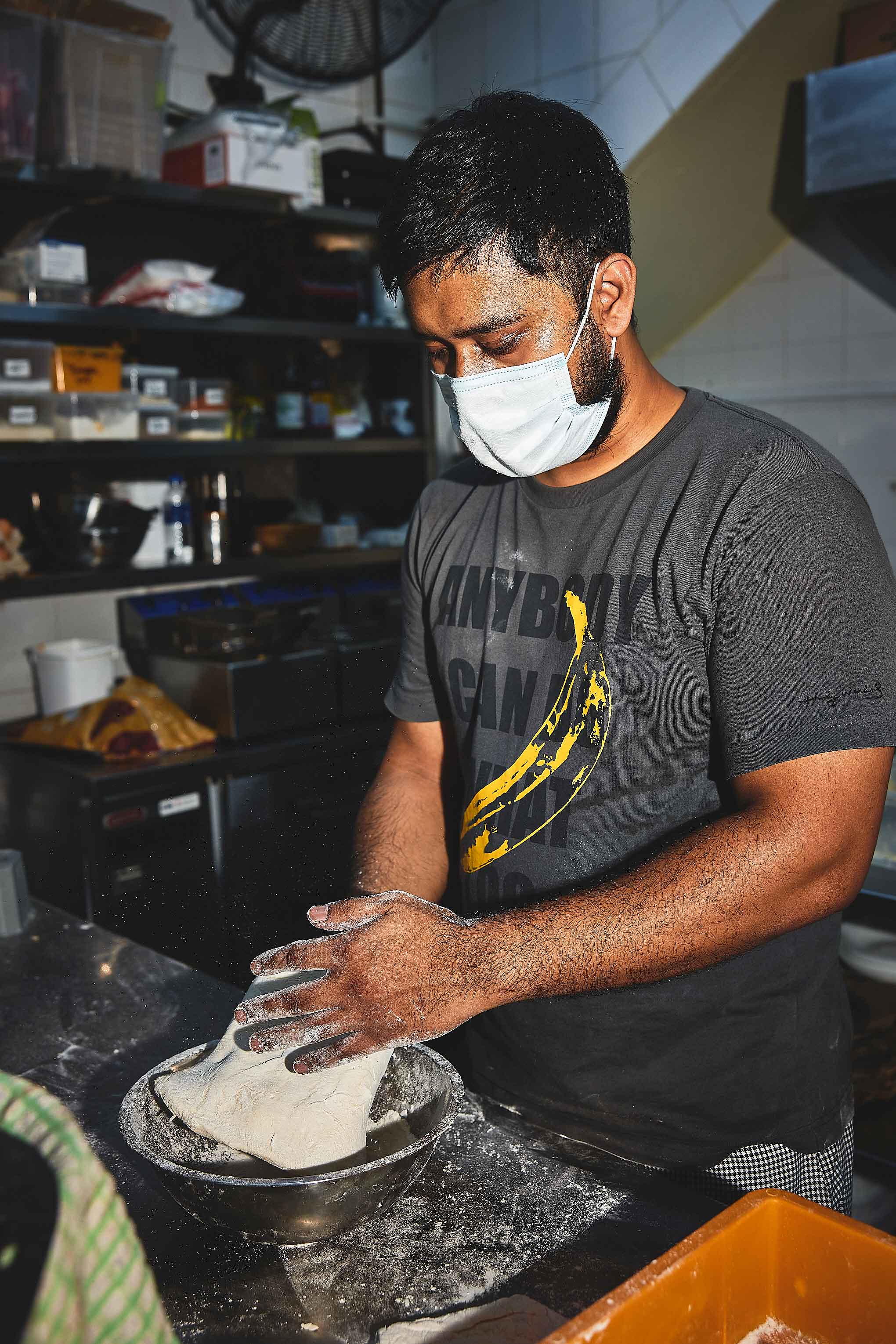 Out of the two, Umar, who is from Brittany in western France, is more experienced. The 40-year-old attended culinary school in Pontivy [a town in Brittany] and became an executive chef at 19 in a seafood restaurant in his hometown.

About 15 years ago, he travelled to Singapore to visit his older brother who was working here. "It was my first time in Asia and I love the mix of cultures here." He began applying for jobs right away. "L'Angélus [a French restaurant in Chinatown Point] was looking for a sous chef. The owner had a mutual friend with my brother and two weeks later, he asked when I could come to Singapore to start work."

In 2010, Umar worked with Hidir, who's in his "late thirties", at 7Adam. Umar was the executive chef, and Hidir was working as a chef de partie (line cook). The pair hit it off right away. "We became friends and we worked well together. We're both laidback and trust each other's expertise. Later on, when I was looking for a head chef at [now-defunct French bistro] La Maison Fatien, I thought of him immediately," says Umar. The pair also worked together at the fine French caterer Luxe Catering.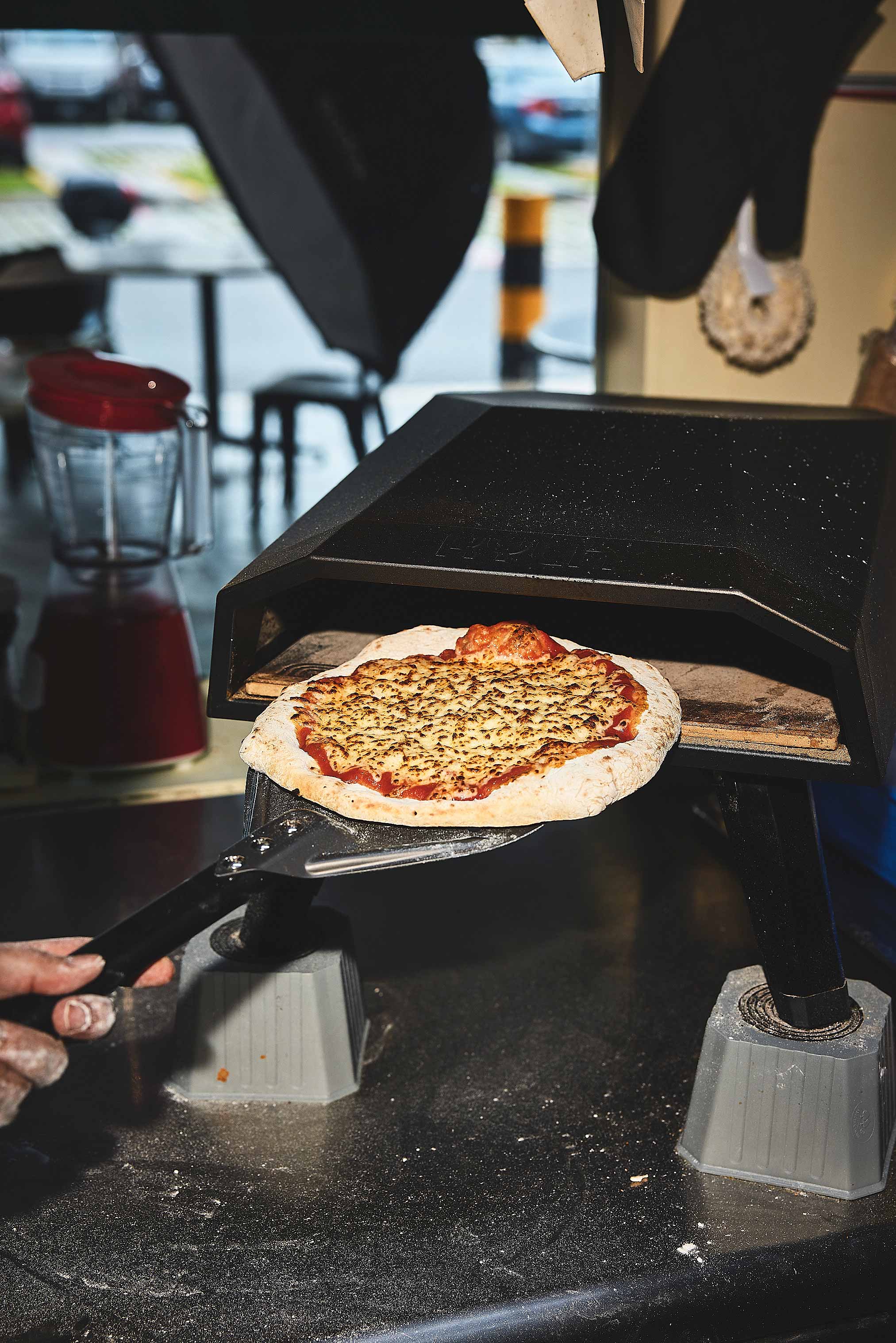 While Umar is trained in French cuisine, Hidir specialises in Italian food, namely pizza. He has worked as head chef at Italian restaurant Brunetti and Malthouse, a cosy eatery at Siglap that serves pizza and burgers, as well as executive chef at now-closed Japanese fusion restaurant Onaka. Hidir was also part of the opening team of Osteria and Pizzeria Mozza at Marina Bay Sands in 2010, where he worked for about a year.

"We often went to JB to eat and we noticed there weren't many nice, mid-range restaurants that serve good food. So we started thinking of opening a pizzeria there," shares Umar. "Hidir makes Italian-style pizza, but we want to mix it with local flavours like rendang and laksa. The only truly 'Italian' pizza we have [at Mat Western] is the margherita."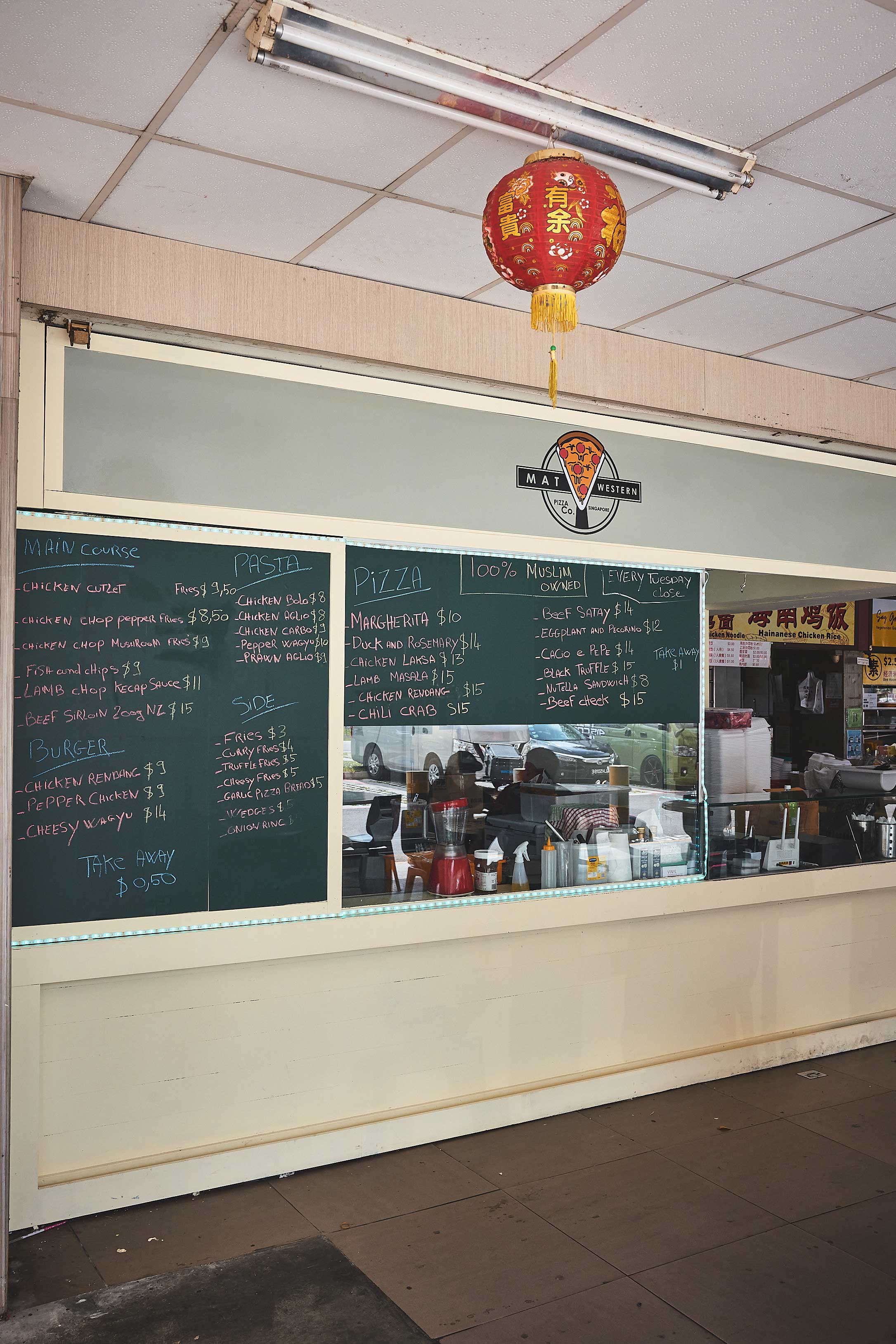 All the pizza flavours mentioned above are available at their new stall in Bedok. Interestingly, the stall was originally located in a canteen within the Jurong Pier industrial area, just before Jurong Island. "We opened there in February because rent was cheap. Biz was good at the start, but after the lockdowns, two-pax restrictions, there was no crowd. Delivery was hard because we were too far from residential areas," says Umar. Thankfully, they did not incur huge losses. "The landlord was very kind and allowed us to end the [one-year] lease early."

They opened Mat Western last month at a Bedok North coffee shop, which is surrounded by HDB flats. Umar is happy with the response so far. "Yes we're doing much better here, especially among the Muslim community."
After our interview, the government announced on November 24 that Singapore and Malaysia will begin a land vaccinated travel lane (VTL) via the Causeway using designated bus services starting from November 29.

It was great news for Umar and Hidir, who have been waiting for this update for the past two years. We caught up with Umar, who shared his excitement. "We're very excited to go over there [to JB] as the pizzeria is our first restaurant. Hidir will go over first to set things up and I will go at a later time."

The pair has been holding the lease to the JB restaurant, but says the owner has been "very kind" and "giving us discounts on the rent". They declined to reveal how much they've invested in the pizzeria so far.

They will continue managing both ventures. "We want to manage both Mat Western in Singapore and the pizzeria in JB. We will hire and train staff to keep both places going. We're also thinking of opening more [hawker] branches, like a Mat Pizza stall that only serves pizza."

Though only Hidir has been making the pizzas at Mat Western so far, the veteran chefs assure us that they are both capable of cooking everything on the menu. "So even if one of us is away, we can still keep the stall going," says Umar.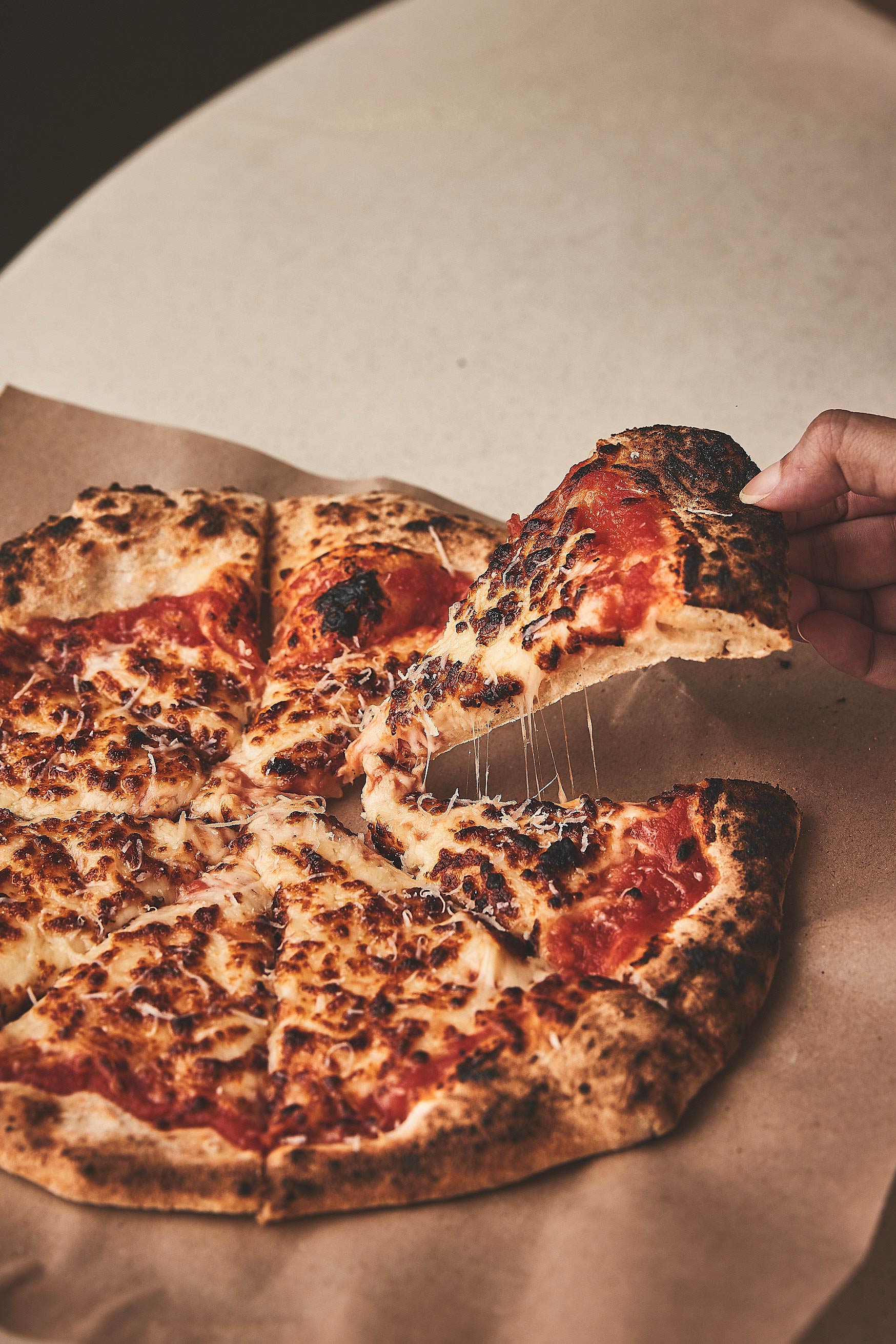 Hidir uses doppio zero flour from Italy to make the pizza dough. It's more finely ground and has a lower gluten content compared to most flours, which gives the pizza the right amount of elasticity. The dough also needs to be rested for 24 hours before going into a tabletop gas stone oven that bakes one pie at a time. Hidir tells us the nifty gadget produces similar high heat that you get from the large stone ovens you find in full-fledged pizzerias.

The result is a pleasantly chewy, medium-crust bread topped with simple tomato sauce and mozzarella (understandably, there are no fresh basil leaves in this affordable version of the margherita). We also like that there's a decent char on the crust, like what you get from fancier restaurants. Obviously it isn't Mozza-style pizza at this price point, but we'd order this well-priced, tasty pie over those from many casual pizza chains.
The shredded stewed duck adds a lovely savoury flavour to the pizza, though we found the meat slivers a tad dry. We expected a stronger hint of rosemary (given the name), but found it to be almost imperceptible. Get the classic margherita instead.
Slices of braised beef cheek, rendang sauce, and tons of mozzarella are encased in dough in this enclosed folded pizza. It could do with a few more minutes in the oven, as the cheese filling was not fully melted when we sliced the crescent in half. We popped the leftover half in our toaster oven when we got home and found the flavours to be much improved after the cheese melted – the rich rendang mingled well with creamy mozzarella, and the beef cheek provided a lovely meaty bite to the bread.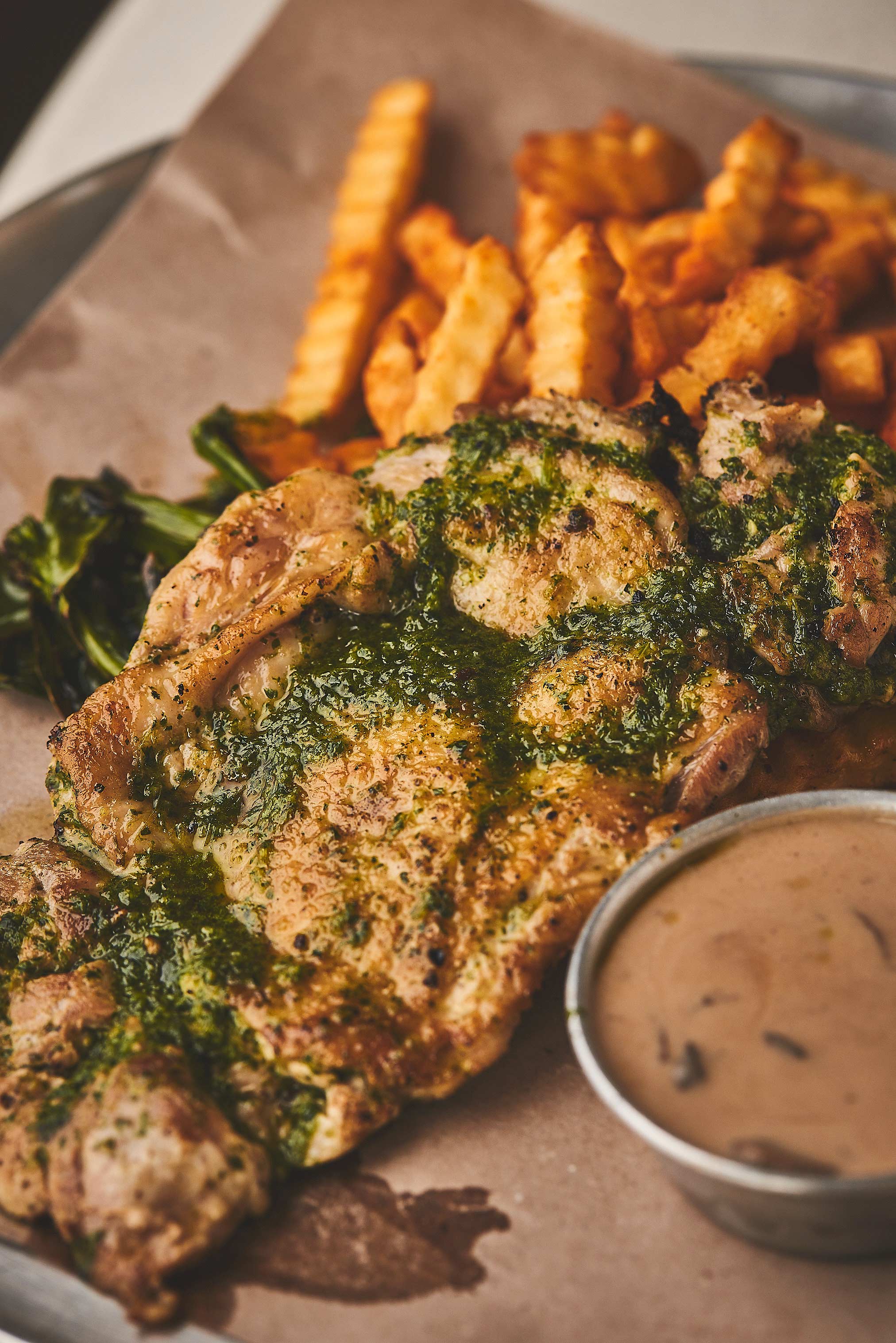 Umar elevates the humble kopitiam chicken chop with a brush of fresh pesto to brighten the flavours of the perfectly grilled, succulent thigh meat. We also like the unusual inclusion of griddle-seared kailan, which adds verdant sweetness. The mushroom sauce is rich and creamy, though superfluous as the well-marinated chicken boasts enough flavour on its own. The crispy fries are extra shiok when you dip them in the house-made, slightly savoury sambal.
While this doesn't look like a gourmet burger, at its price, the flavours more than impress. Umar uses NZ-bred wagyu beef for the patty, which is grilled till slightly charred to lend smokiness to the juicy, tender meat. While the patty may not be as deeply flavourful as a higher-end wagyu burger, you can still detect a good amount of beef fat. Two slices of cheddar that are melted onto the patty – living up to its "cheesy" moniker – and a sweet pile of caramelised onion completes the delicious burger.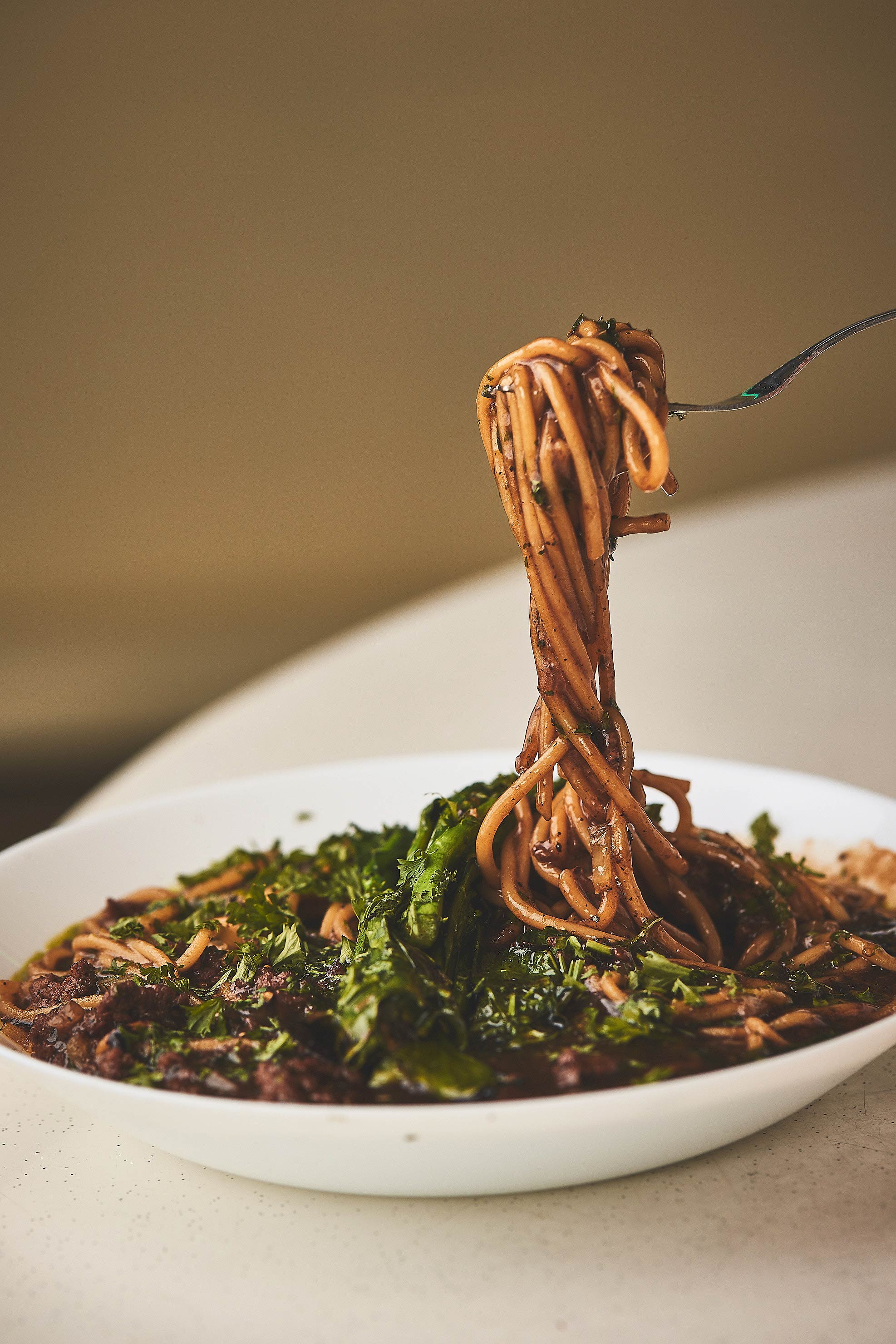 Springy spaghetti tossed in a luscious, feisty slow-cooked sauce made from chicken stock, kecap manis (sweet soy sauce) and lots of black pepper, simmered for two to three hours before combining with minced wagyu and topped with crisp kailan and chopped parsley. This is a hearty, deeply savoury pasta dish that has comforting Asian flavours thanks to the ample pepper and kecap manis – we recommend sharing it with a friend if you have a smaller appetite.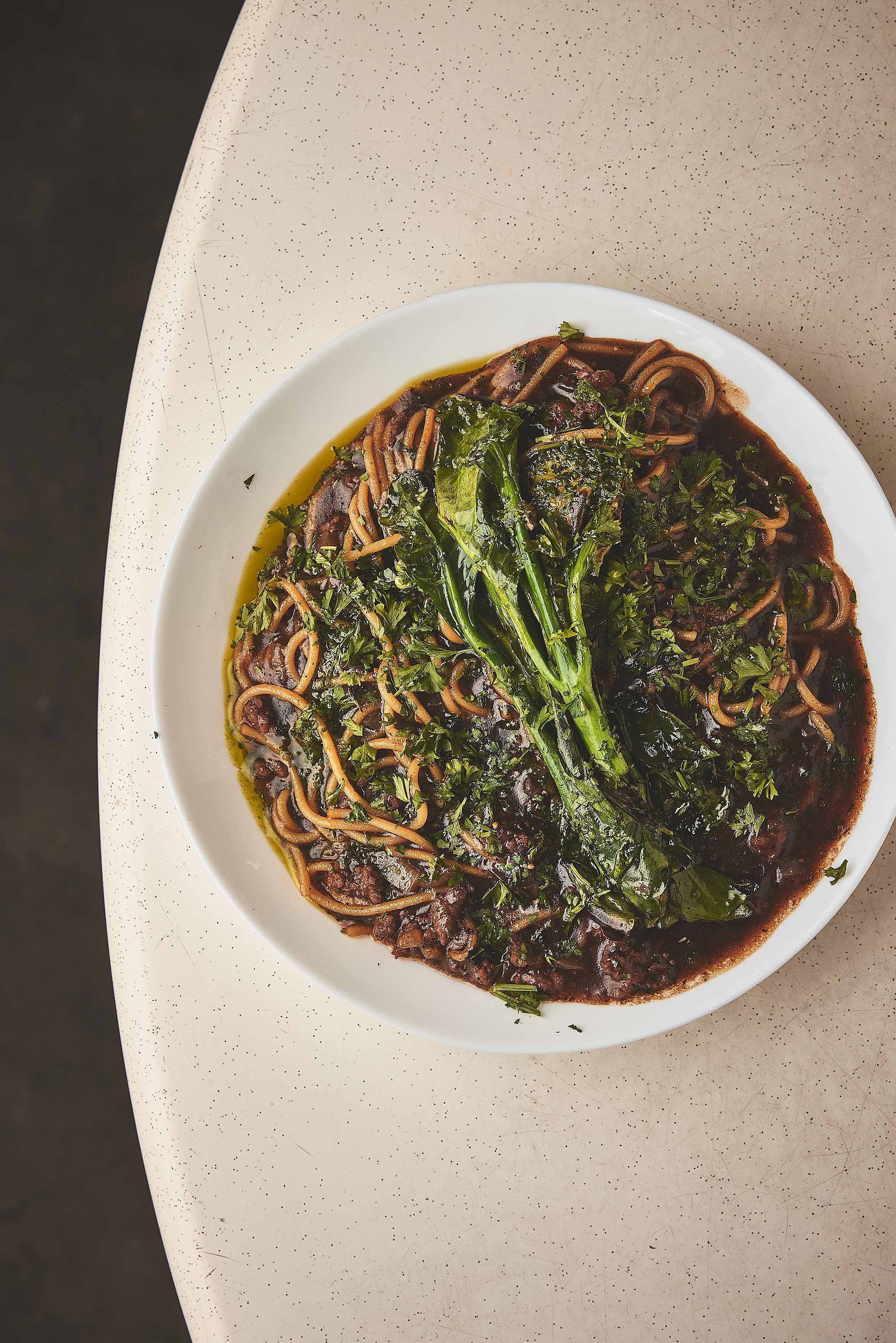 Tasty pizzas from a stone oven and other hearty western plates with restaurant finesse at affordable prices. Go early for the house-made pizza (there are only 36 portions of dough available each day due to the advanced prep needed), and definitely try the burger and wagyu pasta. Here's hoping that the standard for the pies remains consistent even when Hidir is away at his restaurant in JB.