Hawker Chan Loses One Michelin Star For Michelin Guide Singapore 2021
The other one-Michelin-starred hawker stall, Hill Street Tai Hwa Pork Noodle, retained its star.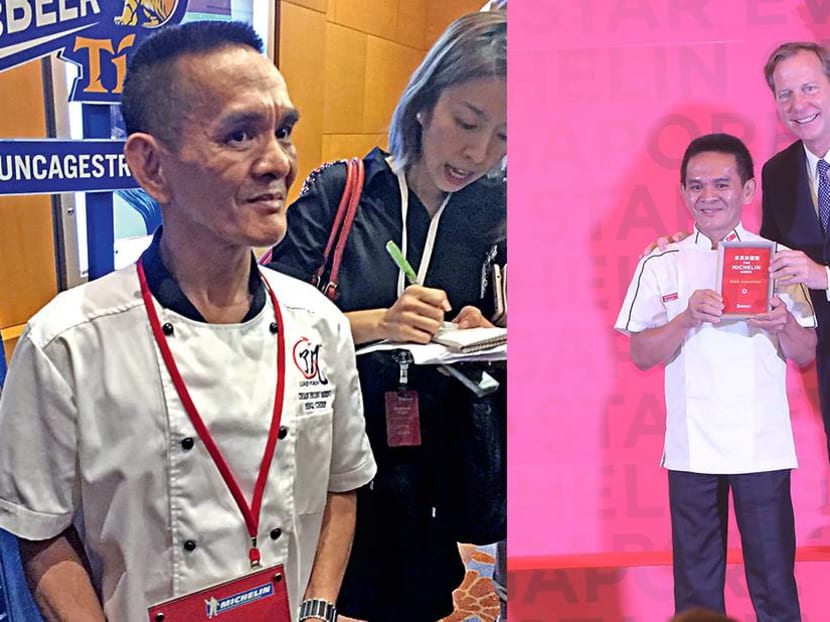 The star winners for the Michelin Guide Singapore 2021 were announced today in a livestreamed Star Revelation event today (Sept 1). Earlier last month, the Guide also announced its list of Bib Gourmand winners, which includes eateries that offer diners very good value for money, with a complete and high-quality menu priced at a maximum of S$45".

In the one-star category, there were a total of 41 winners with 12 new entrants: 28 Wilkie, Art, Basque Kitchen By Aitor, Cloudstreet, Cure, Esora, Lerouy, Oshino, Shang Palace, Sommer, Thevar and Whitegrass.

One Michelin star is awarded to eateries with "High quality cooking [that are] worth a stop". All Michelin-approved eateries are assessed by a team of anonymous Michelin inspectors.

A shock loss is Hawker Chan (formerly Liao Fan Hong Kong Soy Sauce Chicken Rice & Noodle), which did not retain its one Michelin star, though its fellow hawker entrant Hill Street Tai Hwa Pork Noodle is still in the category since the Guide's inaugural edition in 2016.

This also makes the Crawford Lane-based Tai Hwa the only Michelin-starred hawker stall in Singapore now.

Here's the full list of one-star winners:
● 28 Wilkie - PROMOTED
● Alma
● Art - NEW
● Basque Kitchen by Aitor - NEW
● Beni
● Braci
● Buona Terra
● Burnt Ends
● Candlenut
● Chef Kang's
● Cloudstreet - NEW
● Corner House
● Cure - PROMOTED
● Cut
● Esora - PROMOTED
● Garibaldi
● Hill Street Tai Hwa Pork Noodle
● Iggy's
● Imperial Treasure Fine Teochew Cuisine
● Jag
● Labyrinth
● Lei Garden
● Lerouy - NEW
● Ma Cuisine
● Meta
● Nouri
● Oshino - NEW
● Putien (Kitchener Rd)
● Rhubarb
● Shang Palace - PROMOTED
● Shinji (Bras Basah Rd)
● Shinji (Tanglin Rd)
● Sommer - NEW
● Summer Palace
● Summer Pavilion
● Sushi Ichi
● Sushi Kimura
● Table65
● Terra
● Thevar - PROMOTED
● Whitegrass - NEW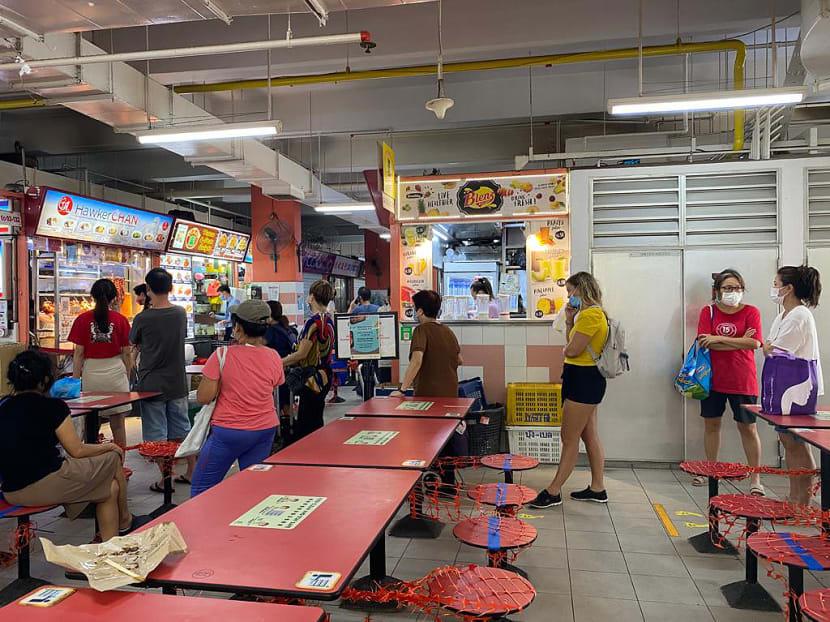 Despite dine-in restrictions during Phase 2 (Heightened Alert), we observed that there was still a queue at Hawker Chan's Chinatown Complex stall in early August this year. The stall's eponymous owner Chan Hon Meng was also personally chopping chickens at the stall.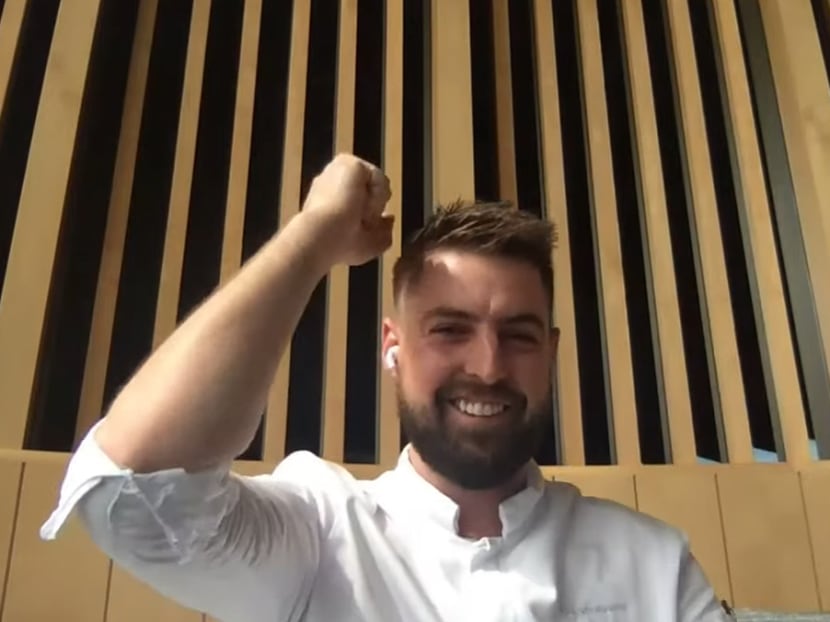 Mod European-British restaurant Jaan by Kirk Westaway (chef pictured) gained an additional star this year, moving up from the one-star category to join the two-Michelin-starred winners.

Two Michelin stars are awarded to eateries with "excellent cooking [that are] worth a detour)".

The rest of the two-star winners, which retained their stars from the previous edition, as follows:

● Saint Pierre
● Shisen Hanten
● Shoukouwa
● Waku Ghin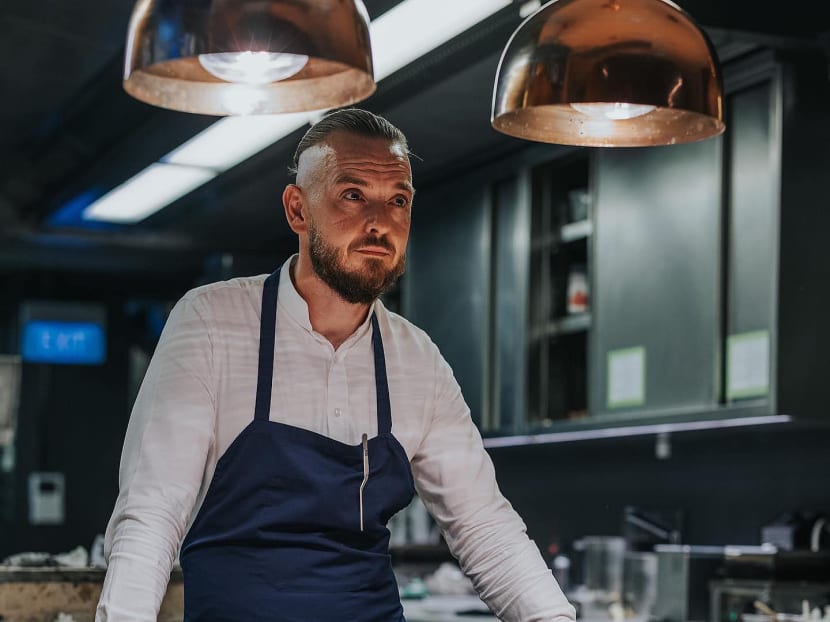 This year, Restaurant Zen, the Swedish offshoot of Michelin-starred Frantzén, ascends to the hallowed list of three-star winners. Mod French restaurant Odette, as well as French fine-diner Les Amis, both retained their three Michelin stars.

Three Michelin stars are awarded to restaurants that offer "exceptional cuisine worth a special journey".