Les Amis Group Opens New Food Court In Botanic Gardens With American BBQ From $8
Wallet-friendly nosh at this rustic kopitiam with a lush view.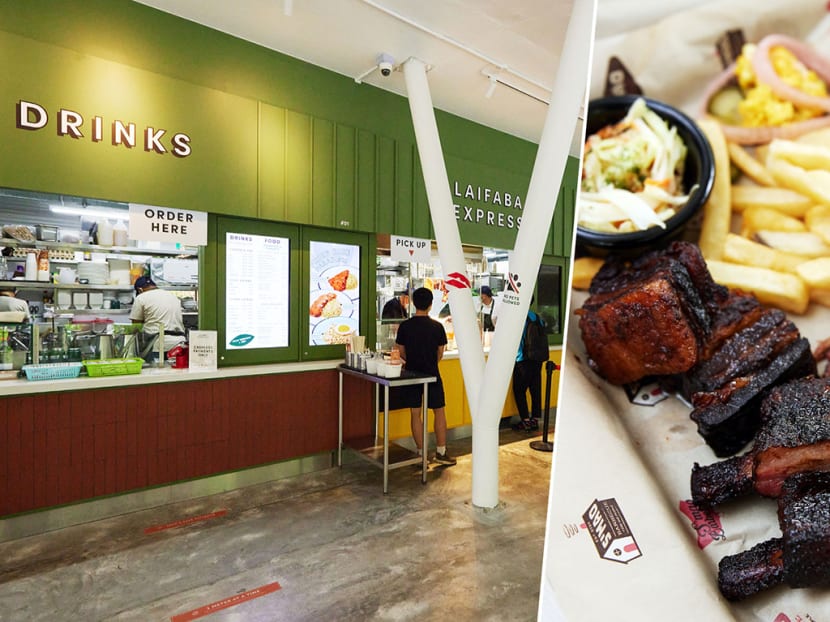 The Botanic Gardens is good for a weekend stroll, but if you want to fuel up after all that walking, the food options there are mostly pricier cafes and restaurants. For those who want a budget-friendly hawker meal, the Les Amis Group has recently opened the new Cluny Food Court on November 1.

The open-air kopitiam houses five stalls, three of which are concepts brought in by the Group: Hong Kong congee specialist Mui Kee Express, American-style barbecue joint S'mao Barbecue and Italian stall Piccante Pronto, which is a new Peperoni Pizzeria-style concept exclusive to Cluny Food Court, helmed by a Muslim chef who used to work at the popular Les Amis Group-owned pizza chain. Rounding up the list are two stall tenants, mod roast meat eatery Laifaba Express and an ayam penyet outlet for ABC Brickworks Food Centre's Project Penyet by Ansar.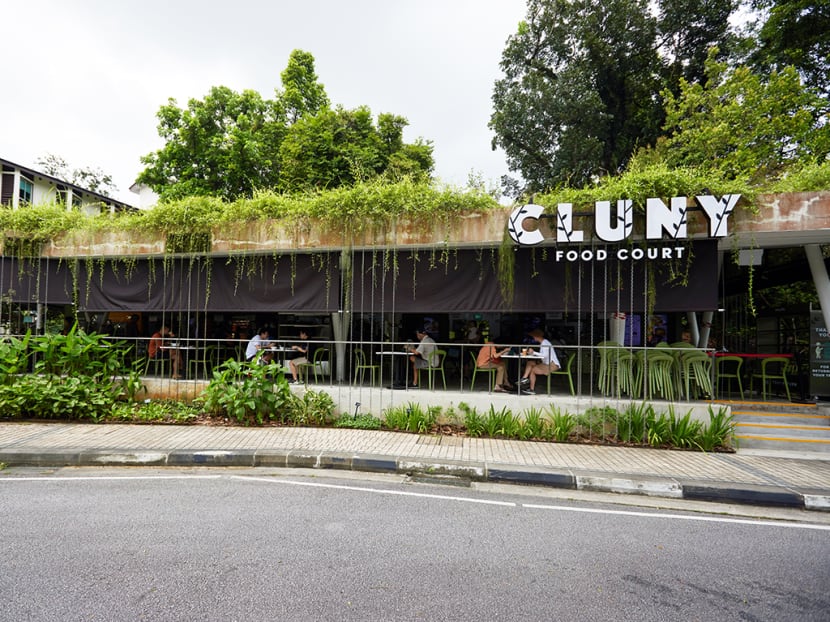 Despite its name, Cluny Food Court isn't located at the similarly-named Cluny Court, which is next to the food court's nearest MRT station, Botanic Gardens. You'd need to walk about 1km to the kopitiam from both the MRT station and Cluny Court. For those who are driving or taking a private hire vehicle, the nearest landmark is Raffles Building.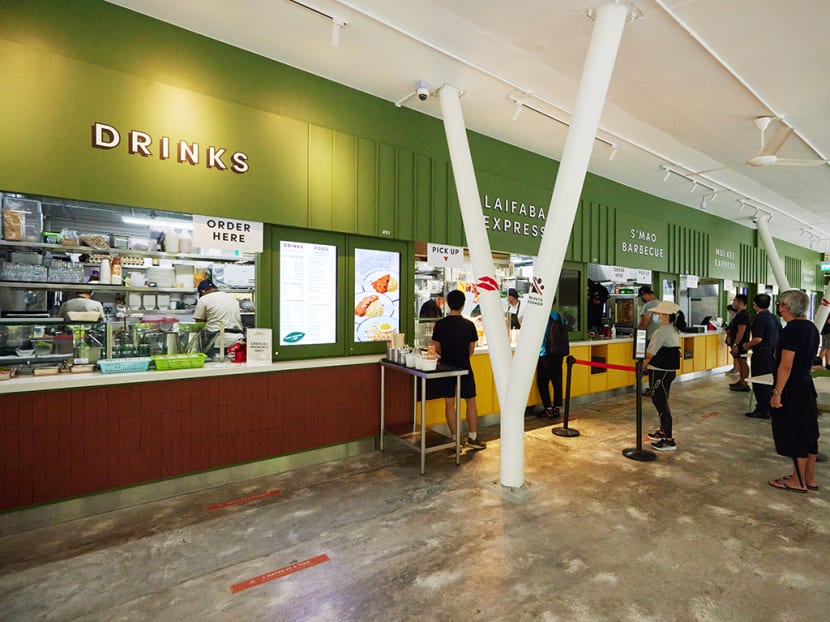 The 47-seat food court is done up in shades of leafy green to blend into its lush surroundings. Don't expect any air-con though; the tables here are all al-fresco.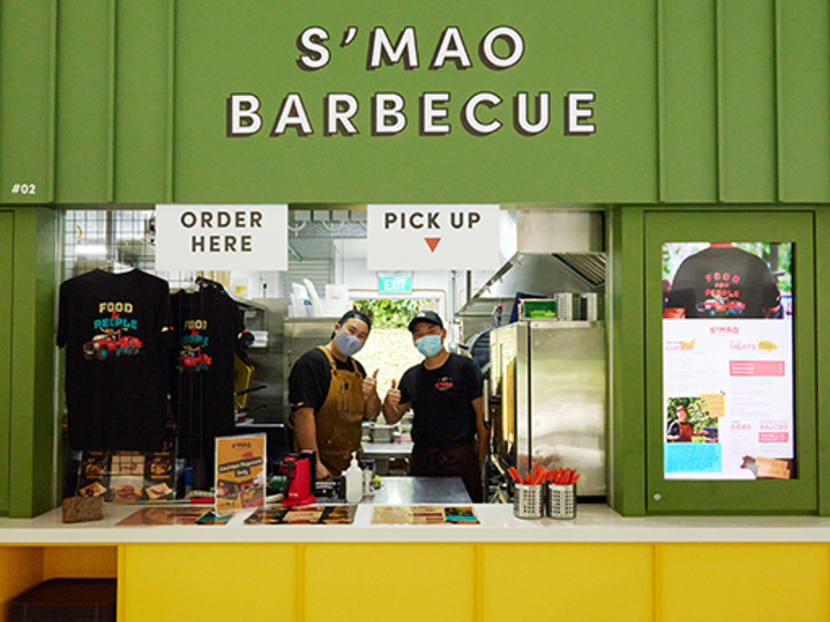 Les Amis Group' American-style barbecue concept (pronounced as "smile") has a permanent home here, having done a pop-up at the Group's casual Botanic Gardens trattoria Casa Verde last year (looks like it was a sign of things to come).

It's helmed by Culinary Institute of America-trained chef Chia Jue Mao (nicknamed "S'mao"), who worked at restaurants in the US 'barbecue belt' states of Texas, North and South Carolina, Missouri and Kentucky before returning home to Singapore to start his own barbecue concept. S'mao's specialty is "low and slow" barbecue, which is patiently smoked the traditional way over an oak and hickory wood fire (instead of an electric smoker) for up to 14 hours.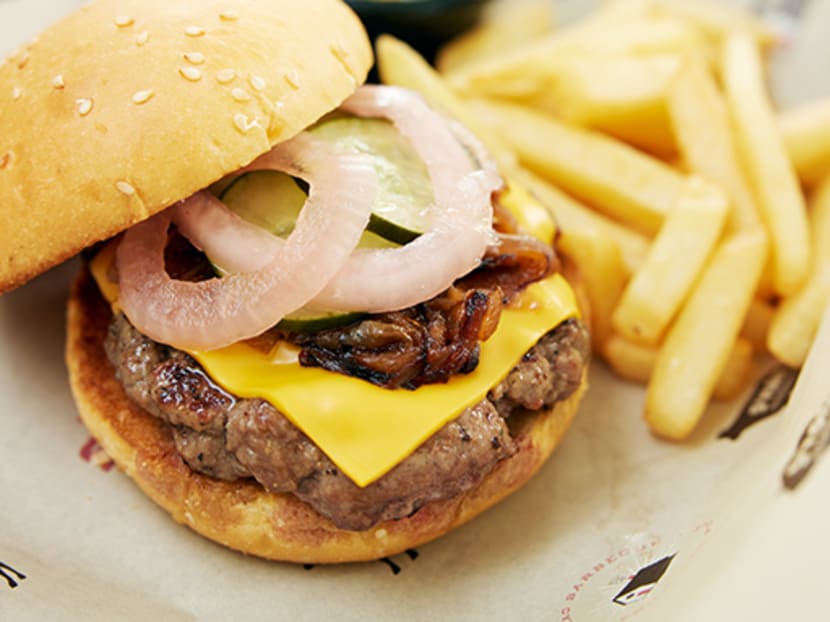 American-style barbecue in Singapore ain't cheap, but if you drop by the food court for lunch from Wednesdays to Mondays, 11.30am to 2.30pm, you can order from a lunch menu that includes a S'mao Beef Burger ($12), Smoked Pulled Pork Burger ($10) and Grilled Chicken Thigh ($8), all served with a side of fries and coleslaw. Go for the gourmet beef burger here; it's pretty good, with fluffy brioche buns hugging a succulent beef patty with caramelised onions, pickled cucumbers, red onions and a slice of cheddar. Our house-made crunchy 'slaw is decent, though the accompanying fries are unfortunately under-fried and anaemic.

If you can't decide what to order, this All in Platter gives you a bit of everything: two pieces of gloriously smoked, fall-off-the-bone tender pork ribs, a few pieces of juicy honeyed pork belly, some pulled pork plus fries and coleslaw. Tasty stuff, though the petite portions are only good for one pax.

Open daily except Tues, 11.30am-2.30pm; 6.30pm-9.30pm. Last order at 9pm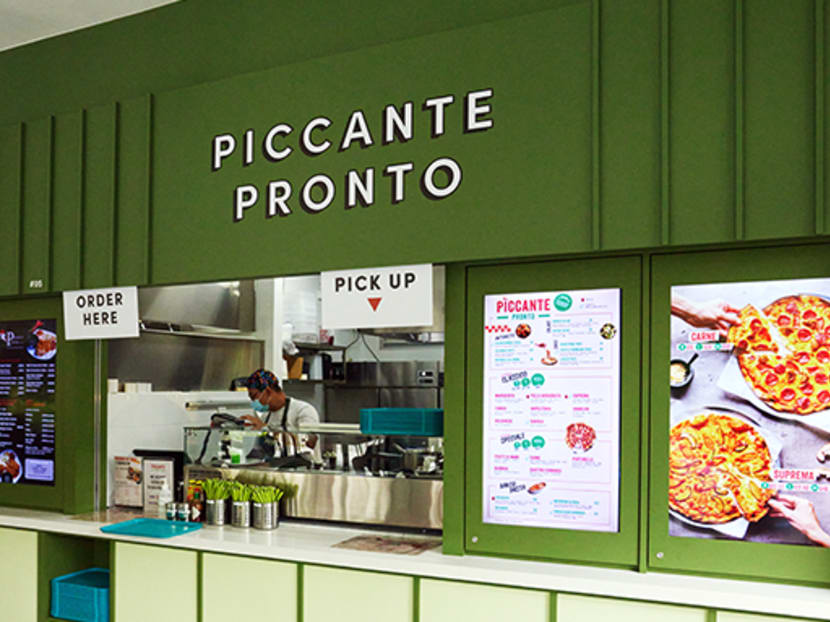 Piccante Pronto's menu is similar to Peperoni Pizzeria's, except no pork or lard is used at this Muslim-helmed joint. There's a selection of house-made pizzas in three sizes (M, from $12.50), L (from $17.50) and XXL (from $48), in classic flavours like Hawaiian, plus more unique picks like the beef meatballs, turkey ham and mozzarella-topped Carne and Burrata with pesto and cherry tomatoes. You can also order four types of baked pasta like Smoked Duck Carbonara ($12).

Our crispy thin-crust Suprema pizza with chicken sausage, shiitake mushrooms, onions and chilli padi is good for two, though it's not the most exciting pizza we've tried taste-wise (a heavier sprinkling of cut chilli padi would be good).

Open daily except Thur, 11.30am-9.30pm. Last order at 9pm.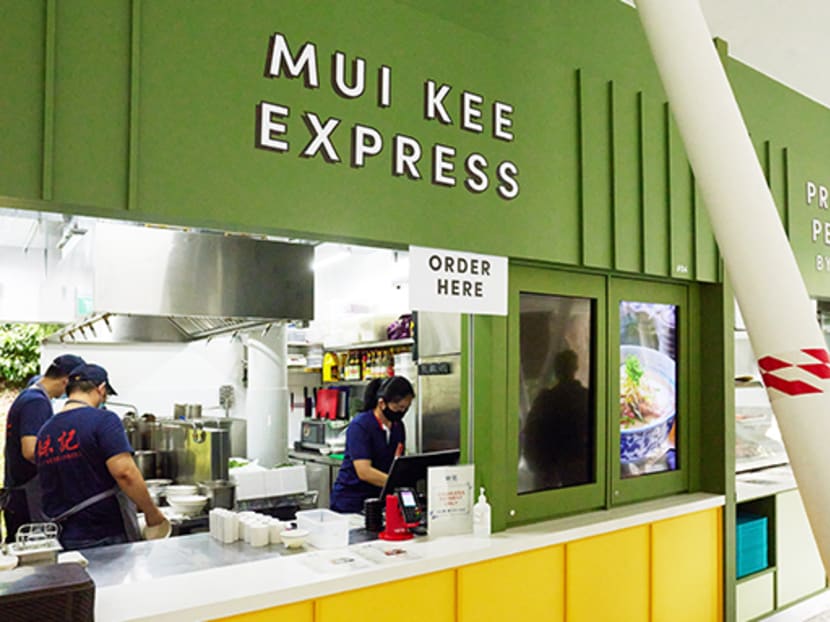 Famed Hong Kong congee brand Mui Kee was brought in by Les Amis Group in 2018. It currently has a full-service casual restaurant at Shaw Centre, and this hawker stall is its express branch with a smaller menu selection. But the Mui Kee favourites are all offered here, like the Garoupa Belly Congee ($13.80), Homemade Pork Meatballs ($9.80) and Century Egg & Shredded Meat ($8.80). There's also Frog Legs Congee ($16), and claypot dishes like Pork Liver with Ginger & Spring Onion ($15) and Sizzling Kai Lan ($12.80). You can also order sides like Drunken Chicken in Shaoxing Wine ($10).

If you're at the food court for lunch, there's a Congee Set Lunch ($10.80) served on weekdays from 12pm to 3pm, with your choice of sliced beef or century egg and shredded meat porridge, plus century egg and you tiao sides.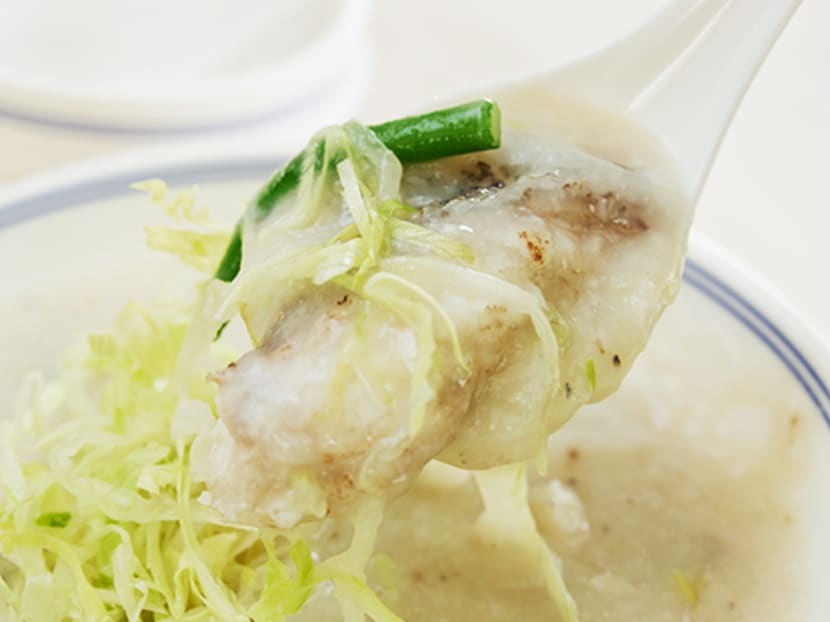 We can't think of a better way to end a morning stroll than with a bowl of comforting Hong Kong-style congee. The clean-tasting congee, simmered in delicate fish bone broth, is loaded with chunks of plump, springy garoupa.

Open daily except Wed, 8am-6pm.

Second-gen hawker Hairi Ansar set up Project Penyet in 2018 at ABC Brickworks Food Centre, and expanded to a second branch at Cluny Food Court. Instead of plain white rice, his penyet sets like Nasi Ayam Penyet ($6.50) and black pomfret Nasi Ikan Penyet ($8.90) all come with garlicky chicken rice. For sharing, there's also a Seafood Platter ($35 for two pax, $69.90 for four to five pax) with flower crabs, black pomfrets, giant tiger prawns and squid with chicken rice and sambal sauces. Order the platter in advance, 'cos it's available only in limited quantities daily.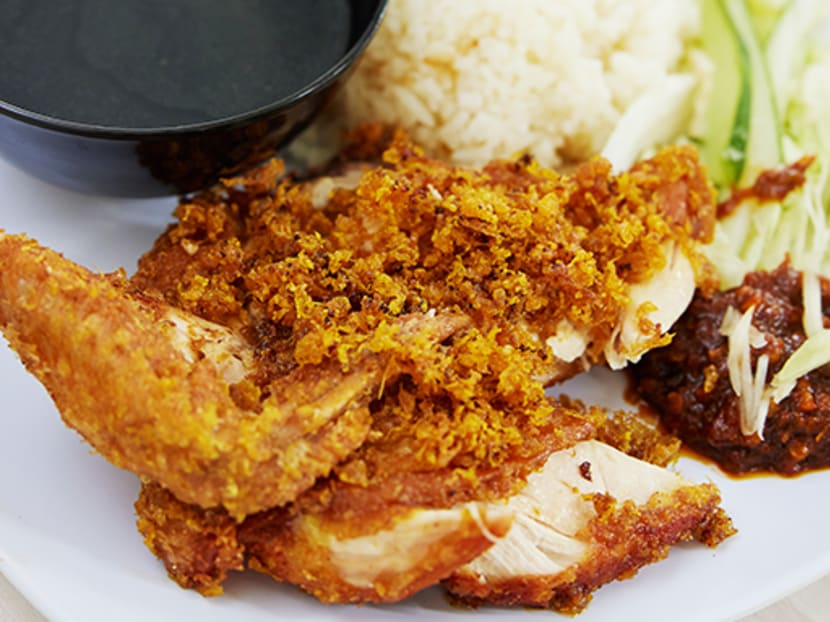 For $6.50, you get a very hearty platter of crispy smashed fried chook with fragrant chicken rice, cucumbers and robust sambal. The prices at this food court are slightly higher than a heartland kopitiam's (though relatively wallet-friendly compared to the more swish dining options within the Gardens), and this penyet dish is one of the more value-for-money picks here.

Open daily 11.30am-9.30pm, closed on first and third Monday of every month. Last order at 9pm.

Young chef Royce Lee started his wanton noodle business in a hotel bar with his grandmother's recipes. The Cluny Food Court branch is his first hawker outlet, and it also sells his signature 'Bu Jian Tian' wanton noodles, made with the tender cut of meat from a pig's underarm. There are four types of charcoal-roasted meat offered at the stall (all from $16.50 for a double combination platter): BJT Char Siew, Crispy Roasted Pork, Roasted Duck and Superior Soy Sauce Chicken. Due to space constraints, they are roasted at Laifaba's flagship eatery instead of the food court.

Laifaba's signature $8 offering is a bowl of lard-slicked eggy mee kia with a generous portion of caramelly (though slightly dry) char siew and four fried and boiled pork wantons.

Open daily except Mon, 10.30am-6pm. Last order at 5.30pm.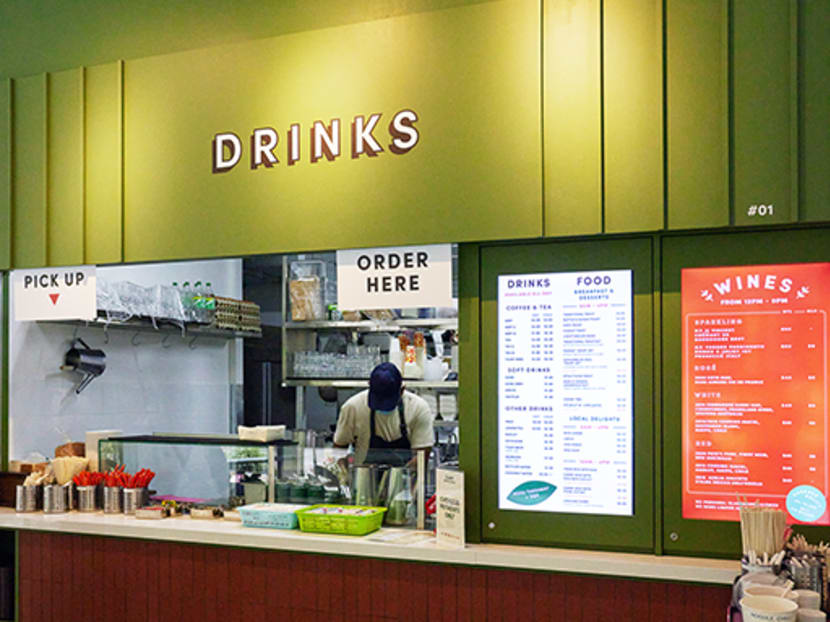 What's a kopitiam without a drinks stall? Cluny Food Court's beverage stand has your usual Kopi ($2 for hot; $2.40 for cold) and Yuan Yang ($2.20 for hot; $2.60 for cold). It also serves a Traditional Toast Set ($4.80) with kaya and butter toast, plus soft-boiled eggs and your choice of a beverage. During the day, it also serves dishes like Nasi Lemak ($6.80), Mee Siam ($6.80), Laksa ($6.80) and Curry Rice with Chicken Cutlet ($6, top up $1.50 for fried rice).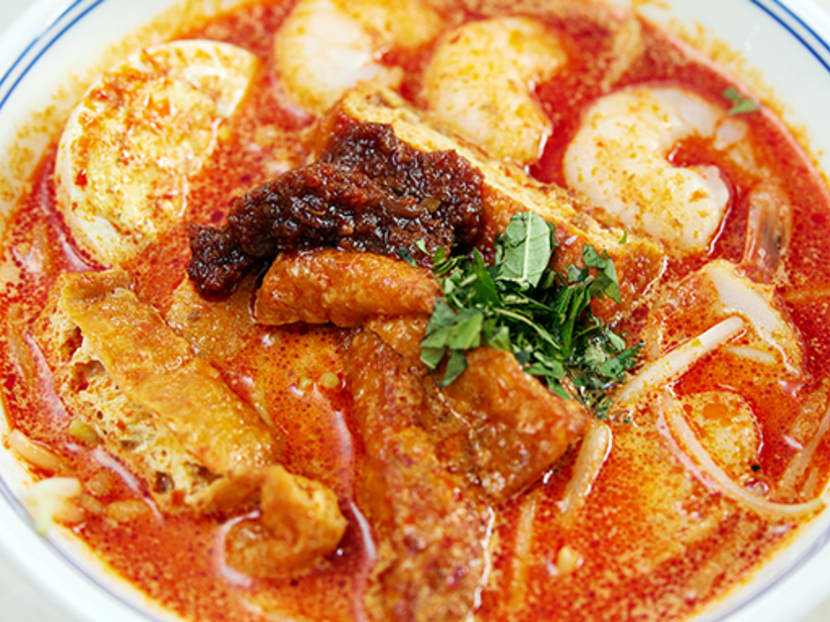 Despite being from a generic drinks stall, the laksa here is surprisingly good, drenched in a thick, robust spicy gravy with thick bee hoon, beansprouts, tau pok, hard-boiled egg and prawns (the frozen kind, though).

Open daily 8am-9.30pm. Last order at 9pm.


Address: 1J Cluny Road, S259607 (Nassim Gate)

Tel: 9625-3593

Opening hours: 8am-9.30pm daily

www.clunyfoodcourt.com.sg


Photos: Kelvin Chia