MasterChef Asia S1 Contestant Starts Home-Based Business Selling Cute Petite Tarts Like 'Mont Timah' And 'Stonehenge'
Sandrian Tan hopes to build her brand before moving into a permanent brick-and-mortar space.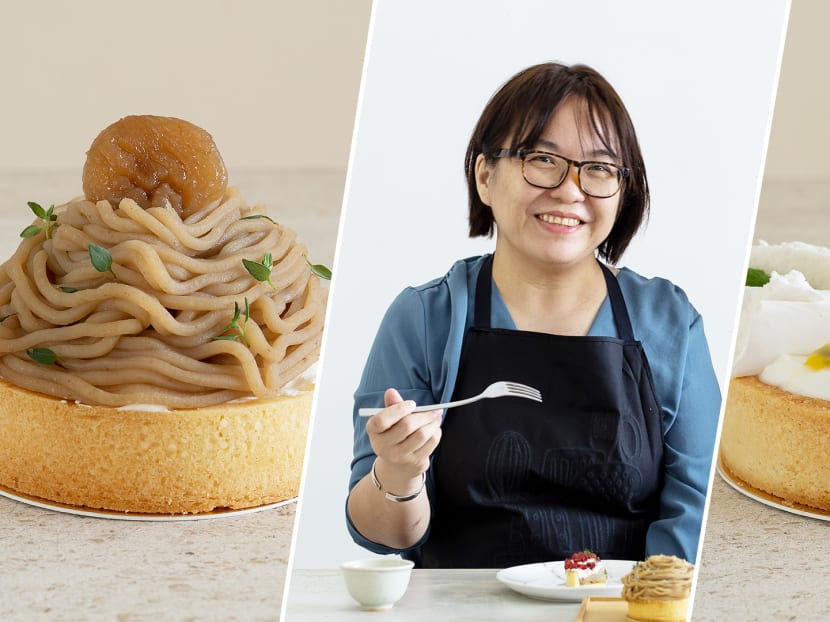 Sandrian Tan was one of three Singaporeans who took part in MasterChef Asia's inaugural season back in 2015 (a regional affair not to be confused with MasterChef Singapore). Sadly, the 47-year-old homemaker was sent home midway through the competition, leaving seven contenders including the ultimate winner, Singapore lawyer-turned chef Woo Wai Leong. After the show, she turned her attention to raising her five-year-old boy while baking and cooking occasionally for family members and friends.
Now she's launching a home-based business, dubbed The Tartlery, which she hopes to eventually parlay into a full-fledged brick-and-mortar store after building up a base of customers. She sells palm-sized, 8cm tarts and you can expect an opening menu of six different palm-sized 8cm tarts, sold as a box of four for $35, or six for $50 (quite a bit cheaper than ex-Singapore Idol contestant Olinda Cho's similarly-sized tarts at $32 a pop, though Olinda does have atas ingredients air-flown in from across the globe).
Delivery slots for the month – no pick-up option here – are made available on the 15th of every month, starting from the launch on Nov 15. As the tarts are made by Sandrian herself, limited slots are available each day. Flavours change seasonally.
All photos cannot be reproduced without permission from 8days.sg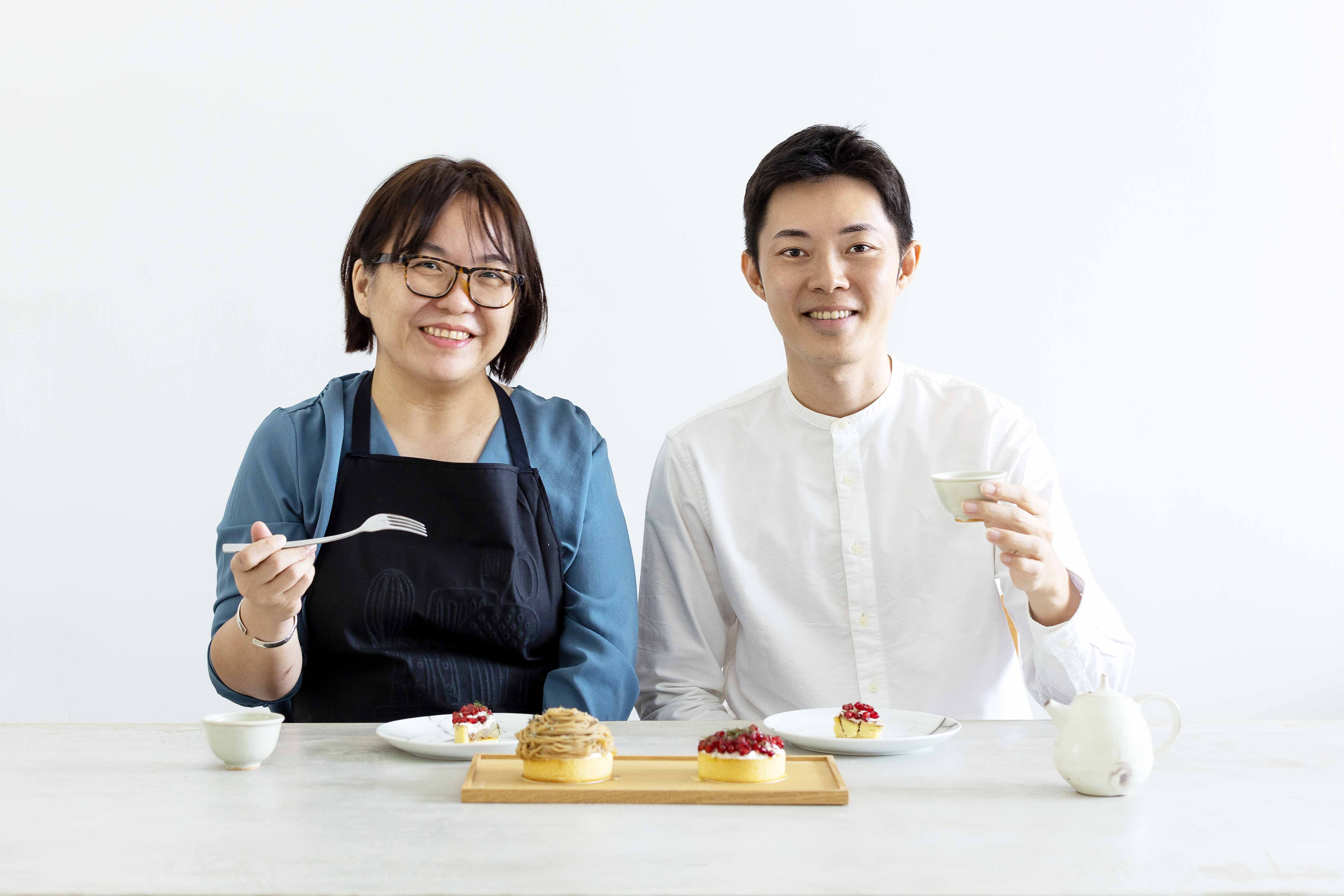 Sandrian (left), whose mum is Thai, had harboured the idea of launching an F&B brand since her MasterChef days. Her confidence grew in the past few years baking at home and improving recipes that she shared with friends and family. Another push factor to start the biz was the well, age-old rhetorical question of "if not now, then when?" she adds.
She underwent an intense six-month period of trial and error before launching The Tartlery, which she hopes will be the springboard to a permanent space "in the near future". The online platform would also give her a chance to build regular customers and brand recognition before going for a physical stall.
The home-based biz will also be collaborating with Cha By Land, an artisanal tea brand owned by a friend, Kenny Yap (right). He doubled up as her guinea pig during the R&D phase ("Kenny has 'difficult' taste buds," she shares). Expect cold brew tea pairings for your tarts like Grand Scarlet and The Original Breakfast Tea at $5 for 250ml.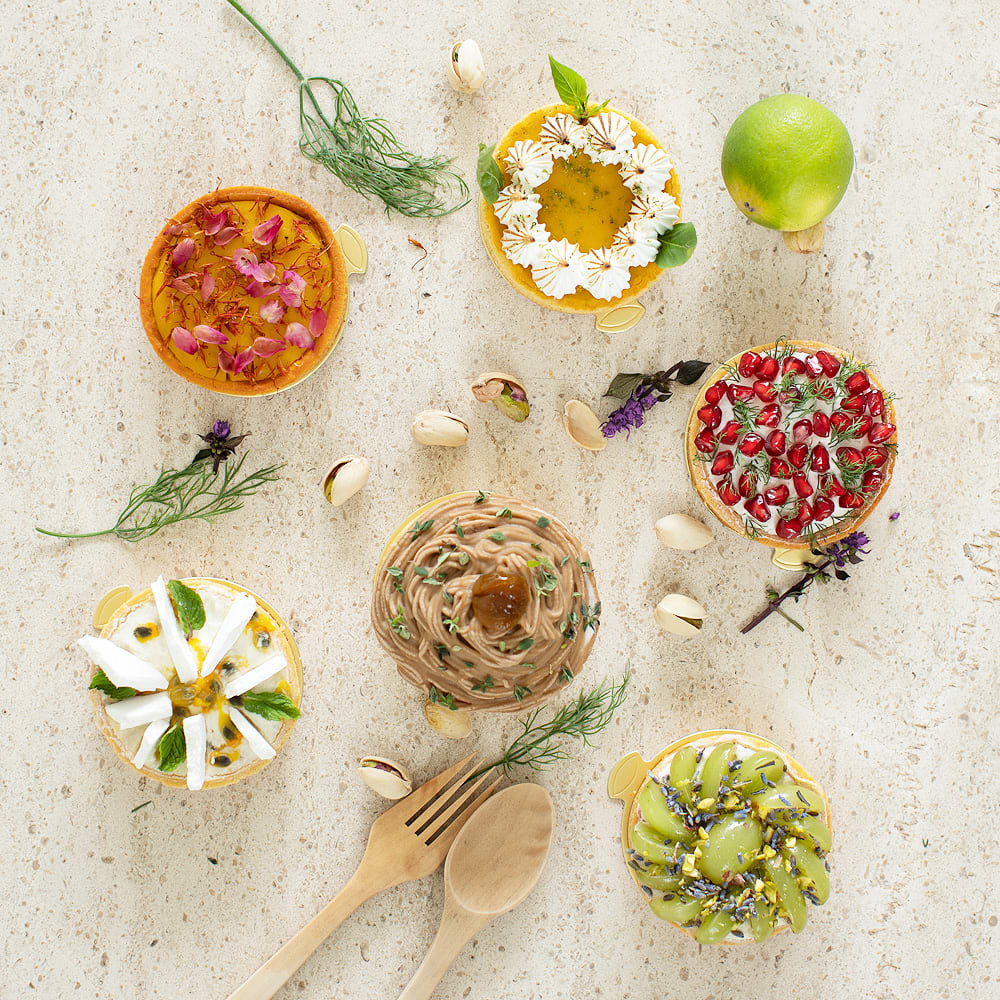 As for Sandrian's tarts, these are the six flavours she's whipping up for The Tartlery's launch. They are sold in two configurations only; four fixed flavours (comprising the Samsara, Holy Lemon, Stonehenge and Grape Kobo tarts) cost $35, while a box of all six goes for $50.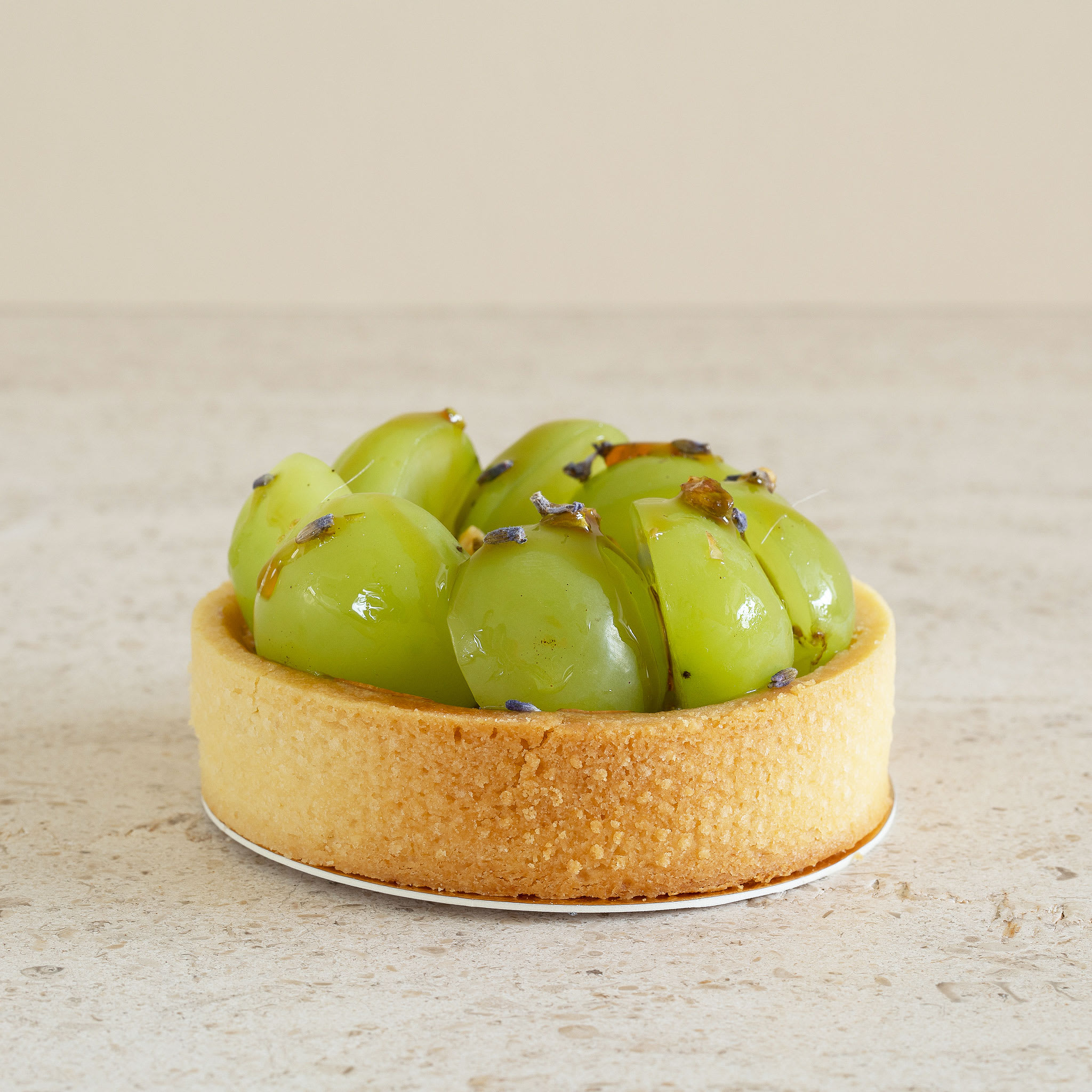 An artfully decorated crown of grapes (chosen seasonally), spotted with lavender and lashings of raw honey, atop a tangy yoghurt and cheese custard core.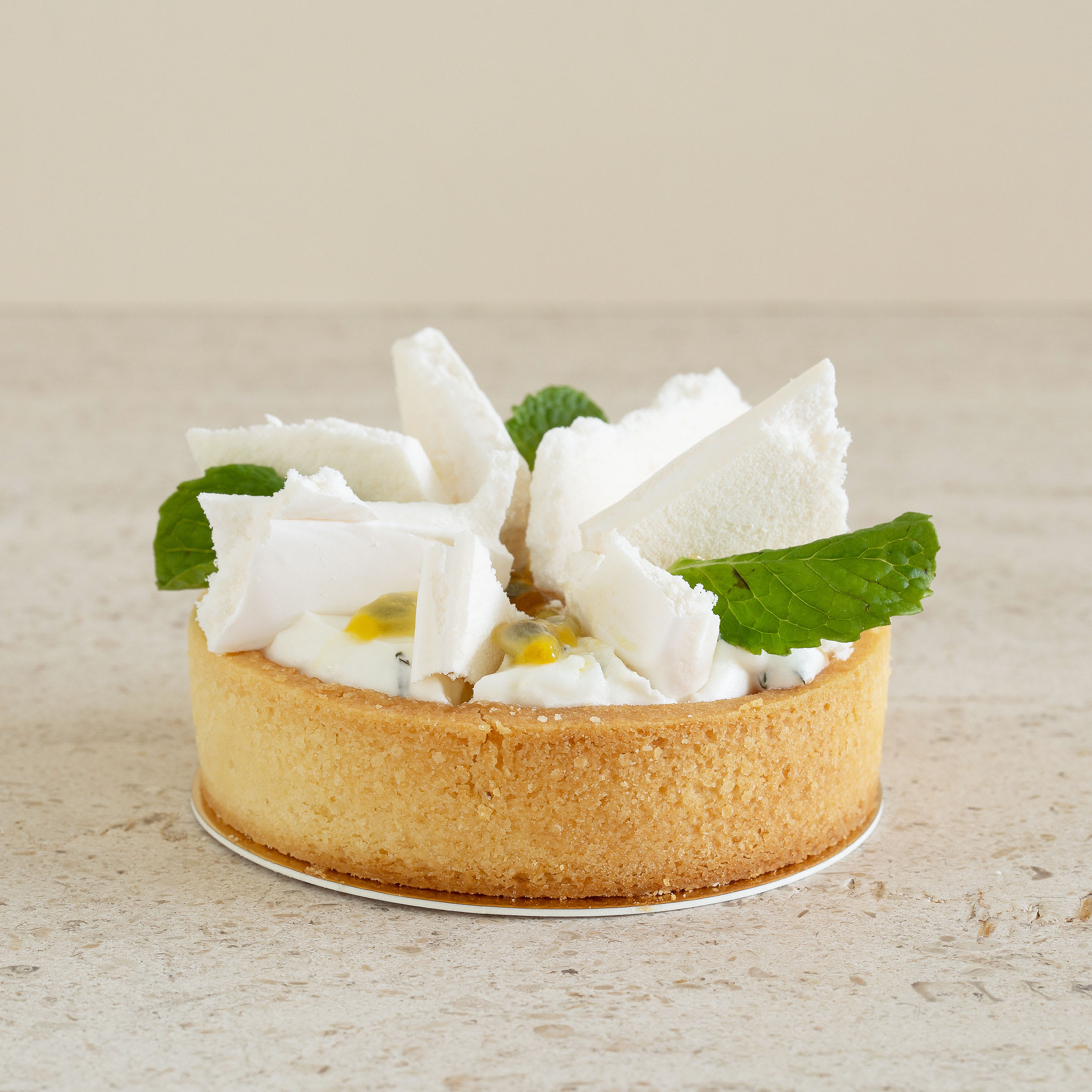 A whimsical reimagining of the mysterious British landmark in tart form, with meringue chips and mint leaves replacing prehistoric stone slabs embedded in a vanilla-and-passion-fruit custard.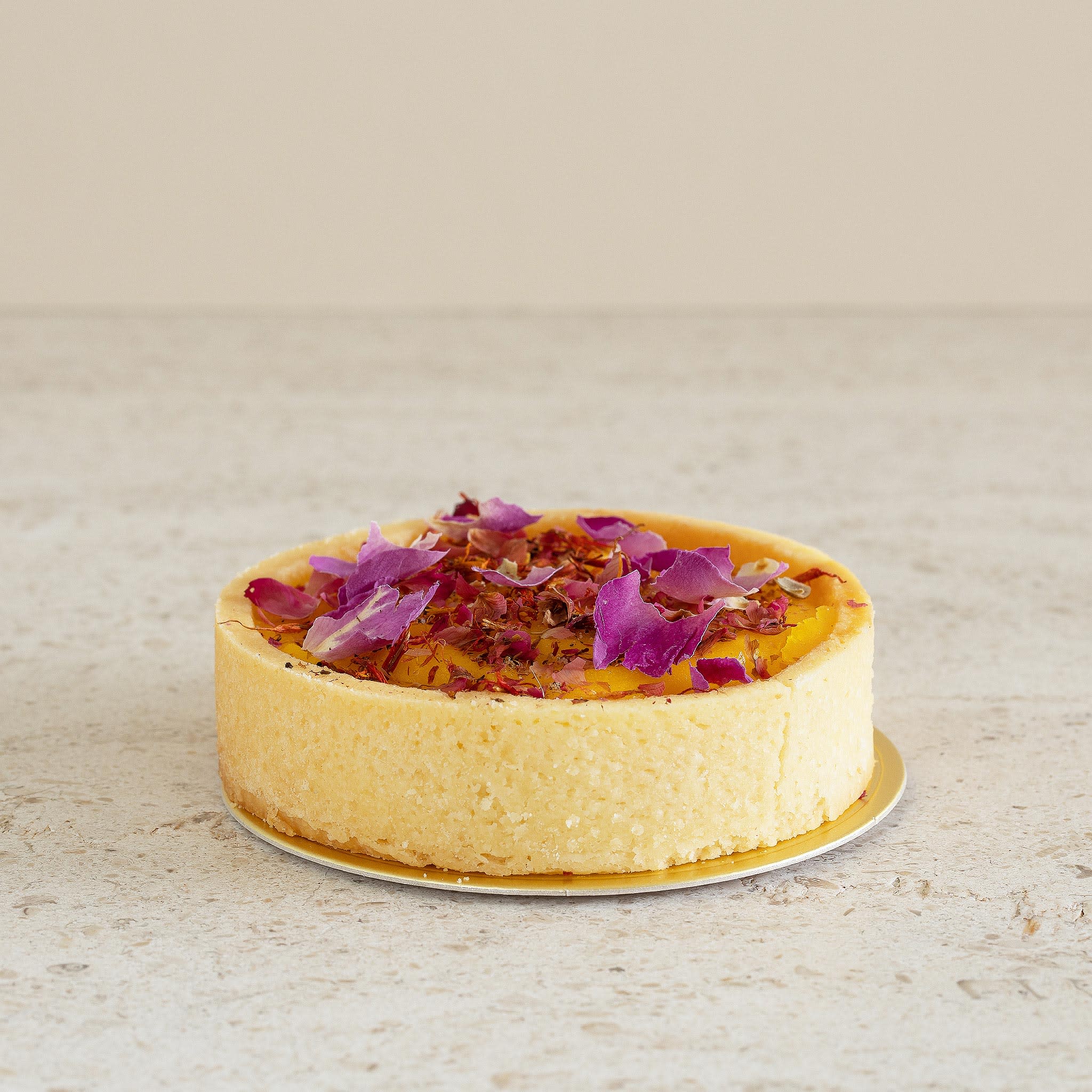 Inspired by a 2001 indie arthouse flick of the same name, this dessert sports a saffron-spiked custard (which, according to the press release, represents the spunky, complex character played by Christy Chung) with candied ginger and white choc to finish.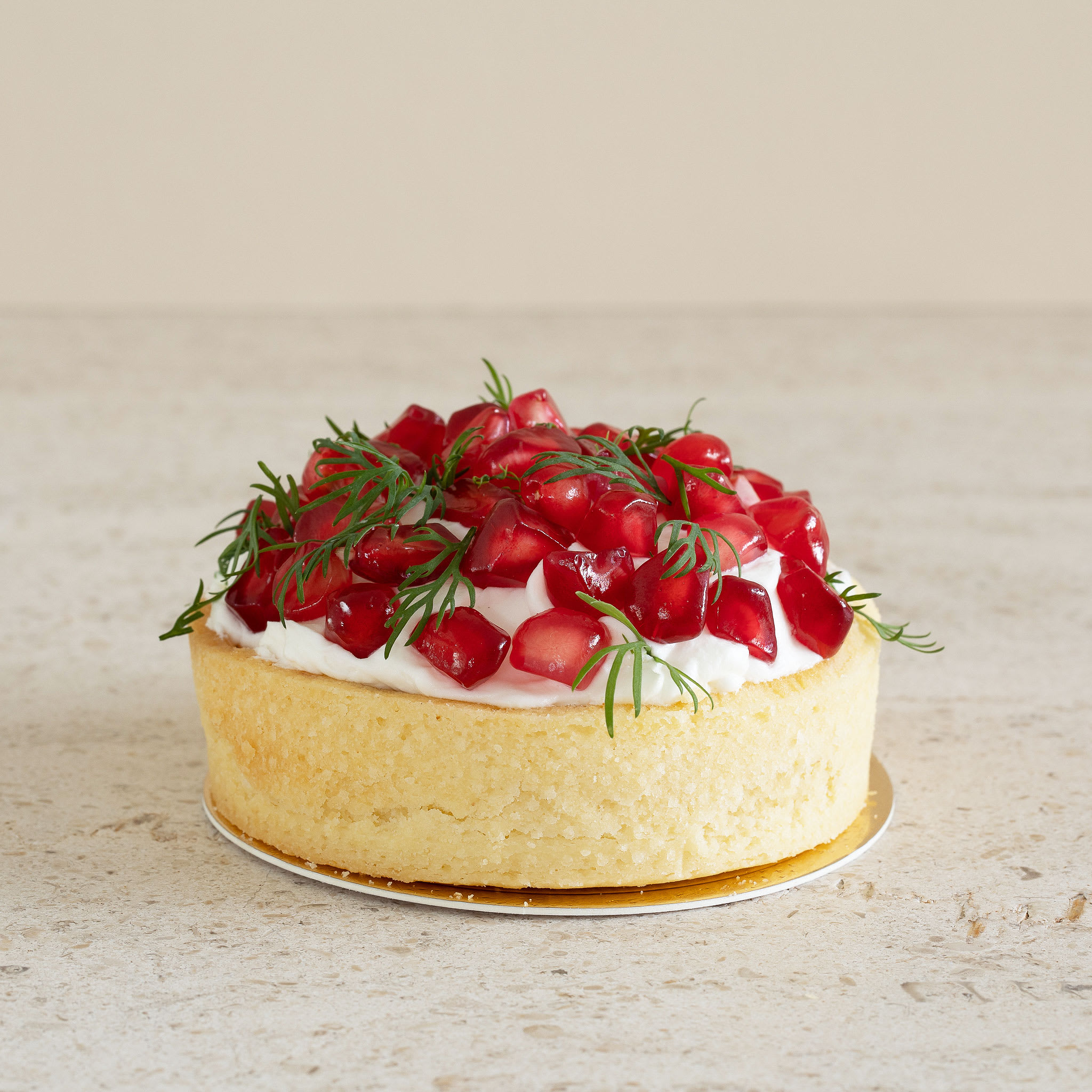 Here's something to usher in the holiday festivities: think pear poached in mulled wine, smothered in vanilla-tinged Chantilly cream 'snow', and another Chrismassy layer of crimson pomegranate seeds and dill fronds to really get your sleigh bells ringing.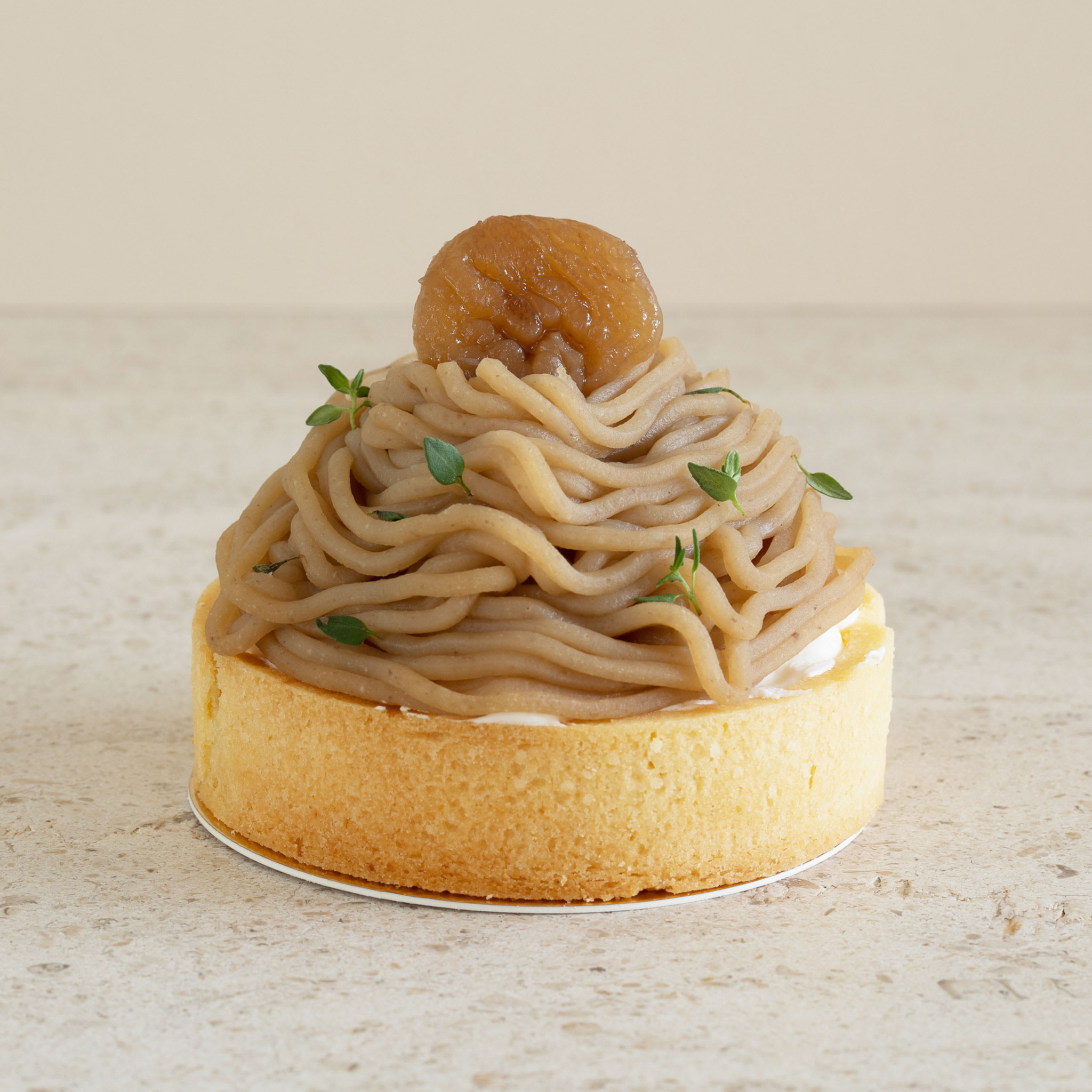 This tart is a play on the classic Mont Blanc dessert (which gets its name from the highest mountain in the Alps along the French-Italian border) and Singapore's own, er, peak, Bukit Timah Hill. In the tart's case, expect a molehill of chestnut puree and orange jelly on top. Perfect gift for friends who live in the area?
A tangy, basil-infused lemon tart that "boasts the perfect balance of sweetness, tanginess, and a touch of herbaceousness", declares the press release. Oh, and there's some oh-so-pretty torched meringue cones all over the top.

The Tartlery will launch for orders here on Nov 15. Delivery fee for orders $35 and below will be $10; $5 for orders between $35 and $75; free above $75. More info via