New Kamameshi Restaurant Requires You To Wait 18 Mins For Rice To Cook At Your Table
Dining at Hanare by Takayama requires patience.
During a time where fast food reigns, having to wait patiently for your food to be cooked is rare — almost even frowned upon. But kamameshi, the traditional Japanese dish that consists of rice cooked with toppings in an iron pot called a kama, is not for impatient diners. This is especially so at the upcoming new kamameshi specialist Hanare by Takayama at Takashimaya Shopping Centre, where our order comes with specific instructions to "refrain from opening the kamameshi lid before the fire is out".

The restaurant, which is slated to open this December 8, is spearheaded by Japanese chef Taro Takayama, who also runs his own eponymous fine kappo diner Takayama at OUE Downtown Gallery.


For lunch at Hanare, there are only sets offered (five types, from $48), with an a la carte menu for dinner. Our lovingly-plated lunch set comes with a little iron pot over fire, filled with dashi-soaked koshihikari rice. And on it is a card earnestly telling diners "good things come to those who wait", and to let the pot cook for a precise 18 minutes till the portable fire dies out before you lift the wooden lid.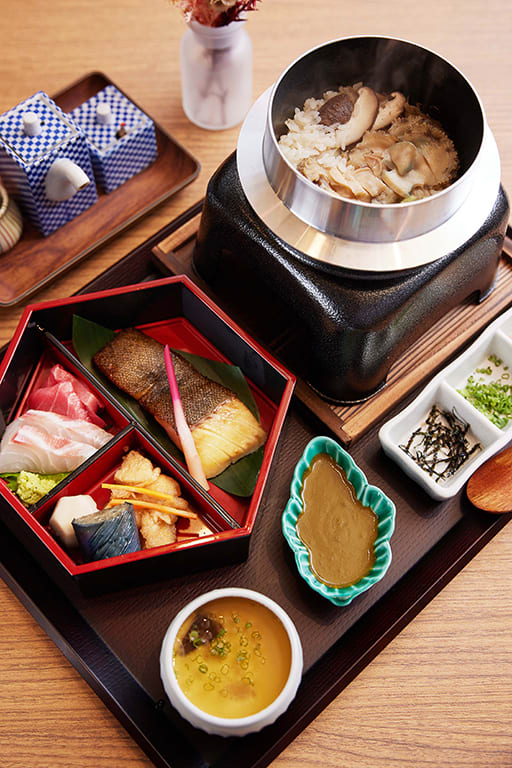 But that's not to say you have to sit at your table and silently contemplate life while you watch your rice cook. Each meal set comes with a bento box in which nestle a medley of snacks: miso-glazed black cod, bluefin tuna belly and sea bream sashimi, a nugget of sweet-and-sour fried chicken nanbanzuke, a dice-shaped Japanese yam and an eggplant morsel. Savour these side dishes while you wait (it fills up our hungry tummy just so), and 18 minutes will soon pass.

We lift the lid off our kamameshi pot to reveal slabs of grilled freshwater eel nestling on fluffy grains that have been tossed with crunchy veggies like edamame and julienned carrots. You're encouraged to mix the rice and toppings and lift portions of it into a bowl to savour. We like the comforting appeal of the extra flavourful, steaming hot freshly-cooked rice (see, this is why waiting pays), which is dotted with crunchy grains from the bottom of the pot, and the glazed unagi with a whisper-light hint of crispiness.

This set features tender slices of wagyu beef over the same dashi-infused rice. This combination is homelier than the seductive smokiness of the grilled unagi; the savoury beef goes well with the delicate, nutty flavour of the rice.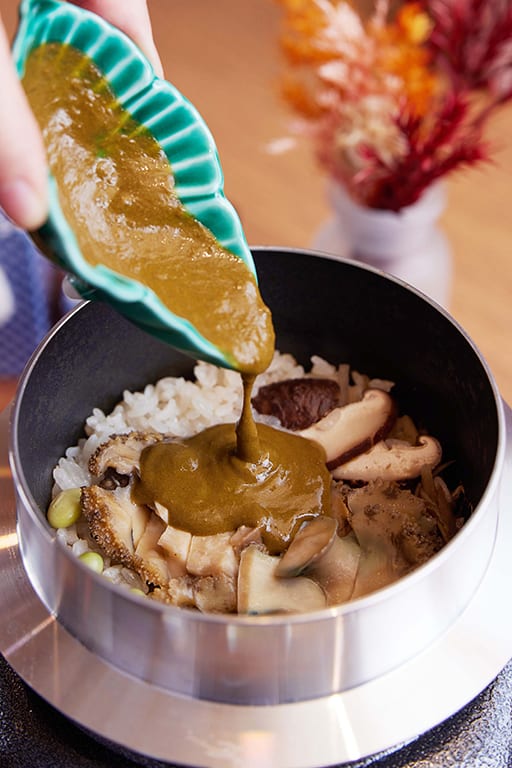 Awabi, the Japanese word for 'abalone', is gently slow-cooked with rice and draped in a sauce made with the shellfish's own liver. The precious mollusk boasts a clean, subtle brininess that's overwhelmed by the kamameshi rice. Savour the abalone on its own, we say.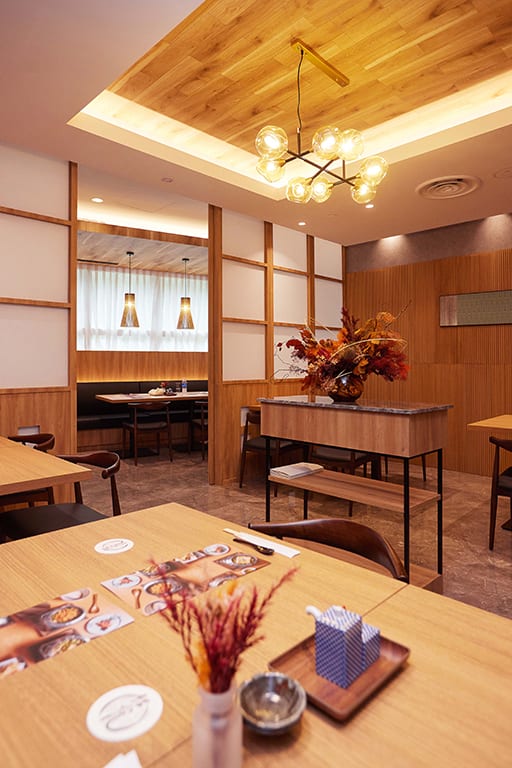 If you're looking to dine in a larger group of five, the elegant wood-clad restaurant has private rooms that seat four to six pax, and communal tables that are mostly for groups of four.

Hanare by Takayama opens December 8, 2021 at #03-07 Takashimaya Shopping Centre, 391 Orchard Rd, S238872. Open daily 12pm-10pm (last order at 9pm). www.hanare.com.sg.

Photos: Kelvin Chia