Chantalle Ng Now The Boss Of A Chicken Collagen Soup Delivery Business
She says it's more gao than the kind from collagen hotpot restaurants.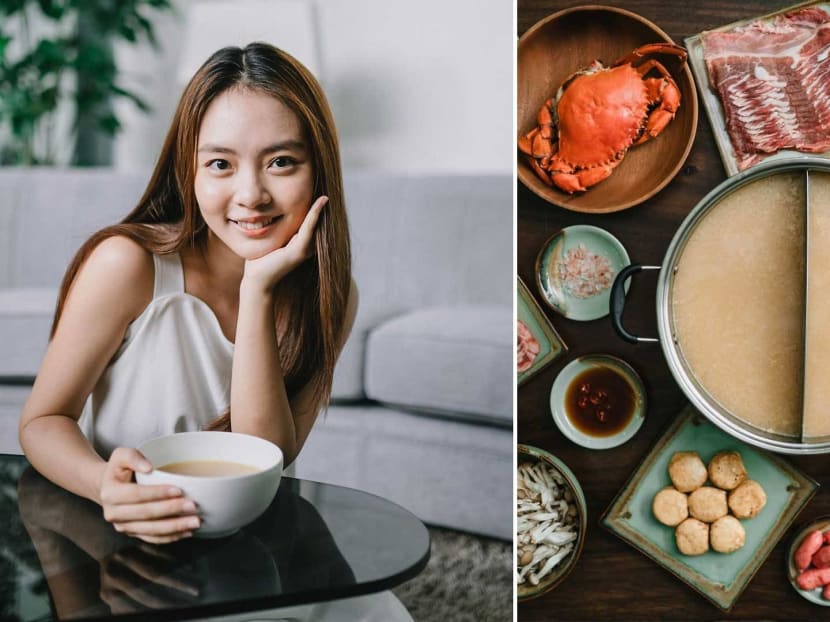 Most people cut a cake on their birthdays, but Chantalle Ng launched her own business instead. The Mediacorp actress, 25, is now the owner of Yuan Collagen Soup, an online-based brand she started with her friend, Minying Wong, 27. It offers just one star product for now — chicken Premium Collagen Broth ($25 for one litre) — which is sold via Yuan's website in frozen packs. At room temperature, the microwavable collagen soup has the colour and texture of soy beancurd, but melts into liquid when heated up.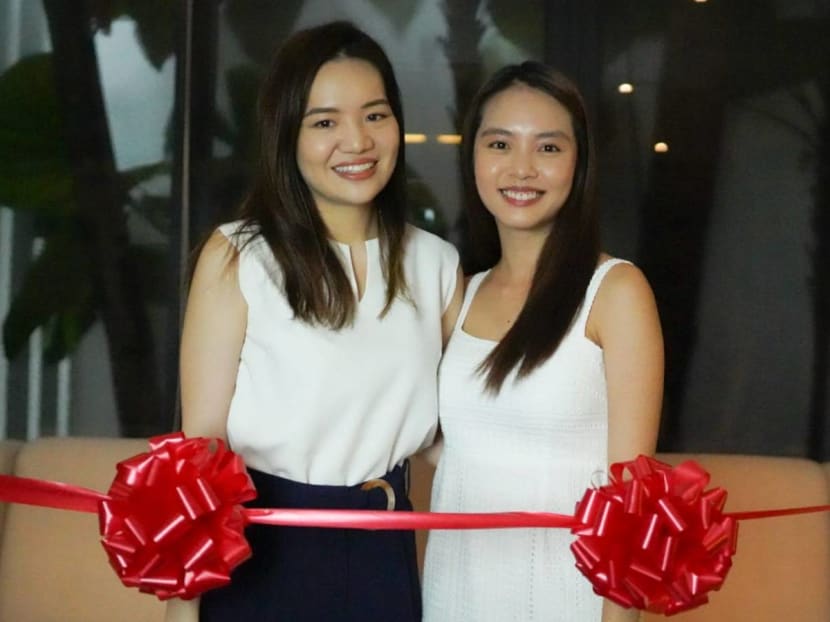 While it's the first time that Chantalle is venturing into F&B, Minying (left in pic) is no stranger to operating a food biz. She currently helps her family run their Asian Foodmall food courts and Filipino restaurant chain Tapa King in Singapore. Speaking to 8days.sg, Chantalle says the soup's recipe came from Minying's family. "Occasionally, she will cook it for our group of friends whenever we go over to her place for hotpot. Everyone knows her soup is delicious," laughs Chantalle, a self-professed steamboat fan.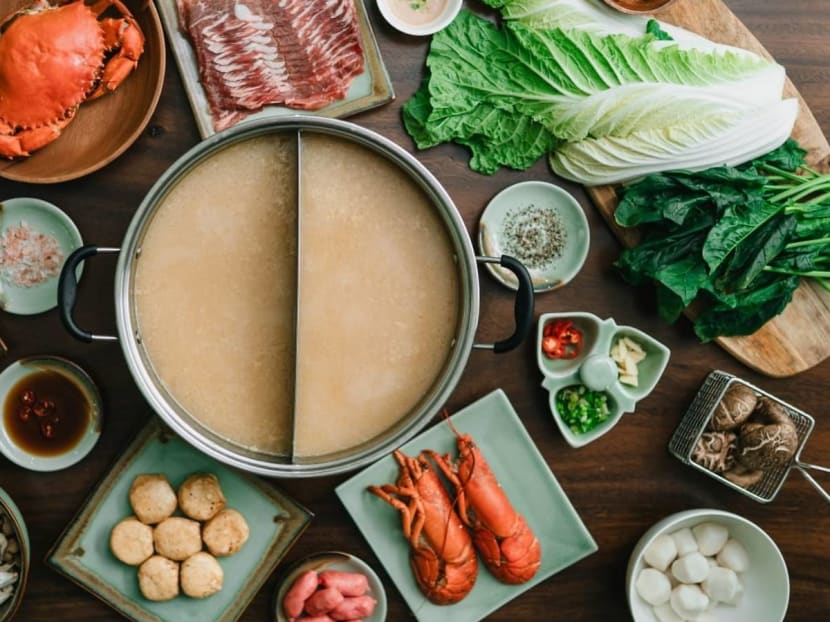 She and Minying had casually discussed "making it available for everyone for quite a long time", but did not get around to formulating a concrete business plan till the recent Covid-19 circuit breaker happened. "I wasn't able to go back to filming, so we were like, 'Eh, this is a good time [to start our business]'," Chantalle recalls. Getting Yuan started (its name means 'origin' in Chinese) cost "five digits", and she personally invested a sum that's "around there".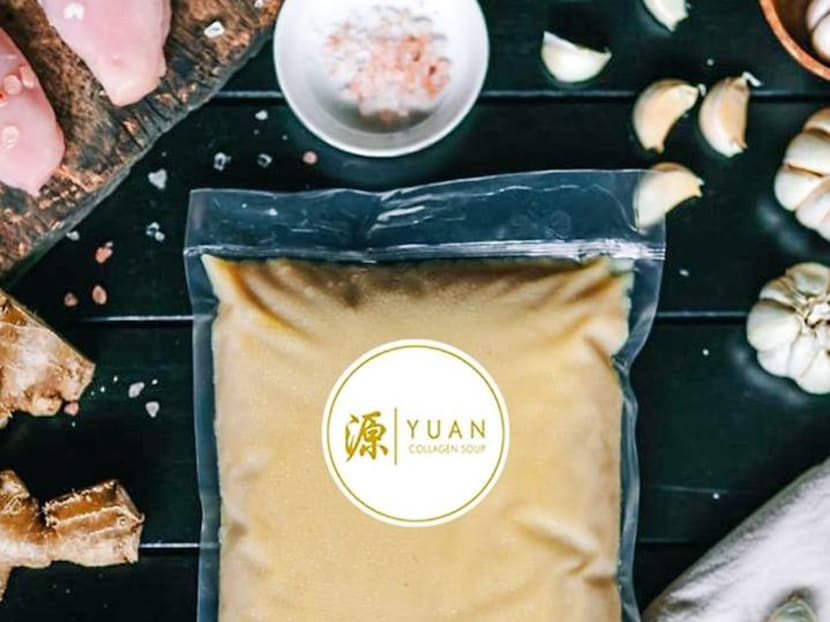 According to her, Yuan's soup is more "gao (concentrated)" than the typical collagen soup served at hotpot restaurants. Pork was also omitted as Chantalle herself doesn't take pork. She shares, "My mum has never fed me red meat, so I don't take it. I can have soup cooked with it, but I don't eat the meat by itself. I'm not used to the taste!" She and Minying are "looking at" getting halal certification, though Chantalle reckons there's also the challenge of having to "get the whole kitchen halal-certified". Other than hotpot, she suggests that customers use the soup stock to make risotto, or, "my personal favourite is to heat up a packet and cook instant noodles with it."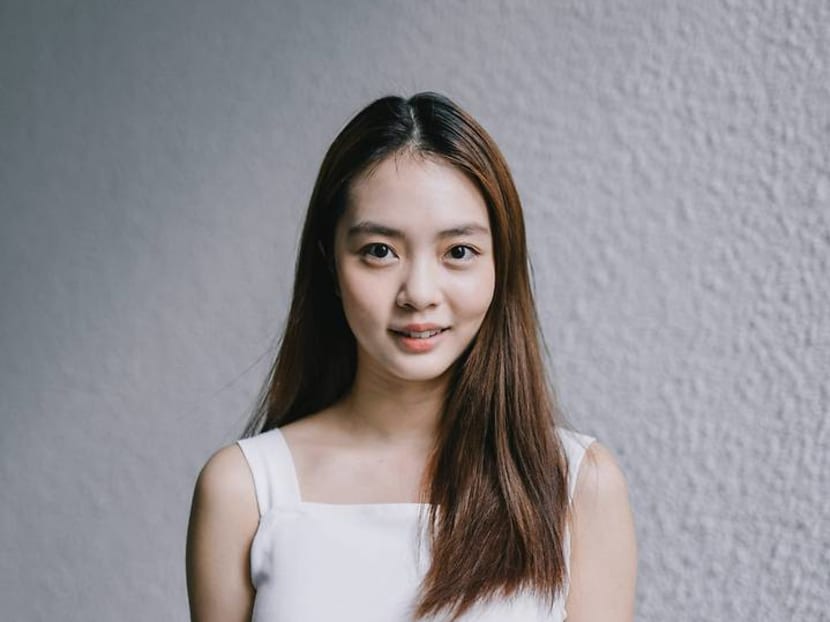 Although she graduated from SMU with a degree in Information Systems, Chantalle says she has always been "keen on starting my own business" and took some modules in entrepreneurship in university. Contrary to the adage about never doing business with your friends, Chantalle avers she "met the correct partner". Even though they could only communicate through Zoom meetings while getting Yuan off the ground, Chantalle offers that it helps to "have everything really clear and written properly, just to manage expectations".

Starting a new business in the middle of a pandemic, she reckons, has also made them more mentally prepared to overcome challenges. "We take turns to [collate orders] when we have time. We don't say, 'You're in charge of this'. We just jump in when there's a gap. That's how most startups work," she says.
Sales for Chantalle's burgeoning business has been strong so far, even with the recent resumption of dine-in service for F&B businesses. "The government announced Phase 2 suddenly and we were like, would people still want to buy our soup to have hotpot at home?" she frets. "We launched in Phase 1, a few days before Father's Day, and people were asking if we can deliver it to them on time 'cos they want to have hotpot to celebrate." As Yuan is currently a small-scale biz, Chantalle's stock "ran out very quickly, as you need to buy a few packs for hotpot".

She is now already planning to ramp up her supply. "We are looking for kitchens with a bigger scale so we can move our production there, or manufacturers, if they can reproduce the taste," she says. While the two girl bosses have "never thought" about opening their own shop or restaurant, they plan to eventually sell their soup on a B2B basis and come up with more soup flavours "that are consistent with our brand".
While Chantalle's mum, veteran actress Lin Meijiao, is not involved in the biz, she is wholly supportive of her daughter (the duo is famously close). "She just wished me good luck! I constantly update her about our progress. But most of the time she just listens and gives some advice about food hygiene and the cooking process," laughs Chantalle. "I guess she's pretty happy. We had this conversation and she was like, 'Oh, you've always wanted to start something on your own'."

Mother-and-daughter have been making occasional soup deliveries together. "Just to talk to my customers," says Chantalle. She adds that she has also met some "guardian angels" helping her in her biz. "We recently had this fear about not being able to meet demand, and we reached out to this uncle, who's the CEO of [F&B giant] Chang Chen Group. He said we could use his company's kitchens, and I was very touched by his gesture," she recounts. "It's so scary to start a new business, but all these people have been showering me with a lot of love and support."

To order, go to www.yuanfoods.com.

PHOTOS: ​​​​​​​CHANTALLE NG