Couple Sells Halal Kway Chap With Beef Short Ribs From Home
They offer islandwide delivery.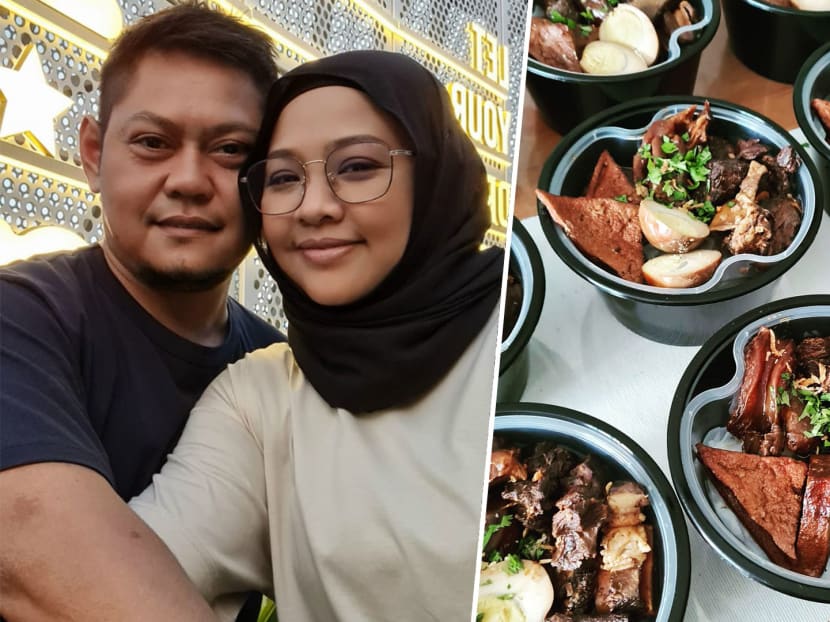 Kway chap and pork are an inseparable pairing – till now. The well-loved Teochew dish, which consists of wide, flat rice sheets (kway) cooked in a light soy sauce broth (chap), is usually served with braised pork belly and offal like intestines.
But home-based business Peranakan Kway Chap is offering a unique halal kway chap, which comes with beef instead. The month-old brand is set up by husband-and-wife Mohamed Fadli Ahmad and Akmal Saadah 'Adah' Ahmad, both 42.
The couple, who is Muslim, claims to be the first to sell halal kway chap. They decided to start a business selling the dish when they saw a gap in the market for it. "I love Chinese food but I noticed there was no halal kway chap; I had to cook it [myself] whenever I was craving for it," says Adah, who uses her family's kwap chap recipe.

It was first created by her Peranakan Chinese great-grandmother, and passed down to her mother, who converted to Islam after marrying Adah's dad. "When mum became a Muslim, there were days when she craved for her favourite kway chap. So she decided to tweak it using halal ingredients and make it taste similar to the original Peranakan Chinese dish," shares Adah. Her 19-year-old son, Aqil, currently helps his parents with cooking and preparation for their new biz.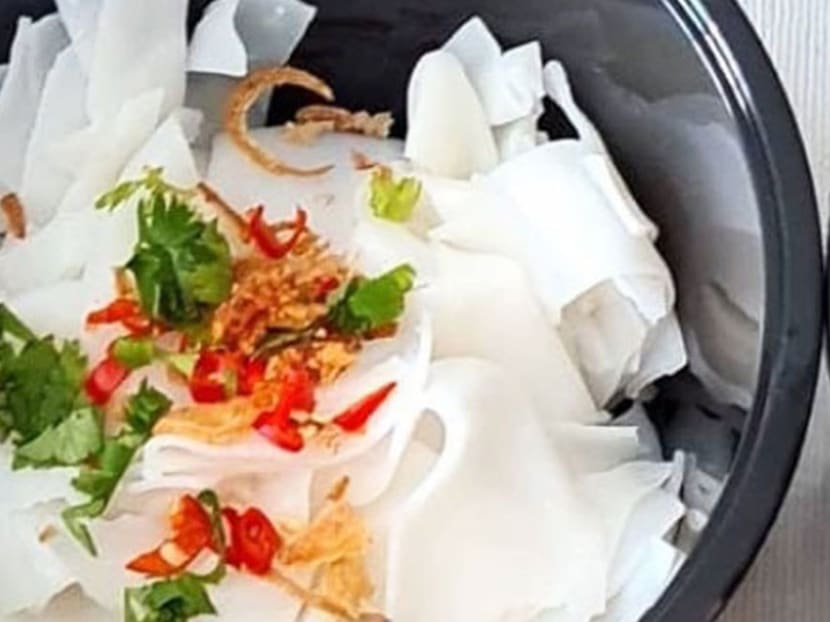 So what's in the halal kway chap? Instead of the usual pork components that we're familiar with, Adah and Fadli's version uses beef from three different parts: short ribs, knuckles and tendons. As beef is more expensive compared to pork, the $12.90 price tag reflects this. For each order of kway chap, the braised meat is packed separately from the rice noodle sheets in a handy two-tiered container.

The dish also comes with a braised egg and tau kwa, which are braised with the beef for three hours. The couple gets their kway from a supplier. In April, they are planning to introduce a 'Make Your Own' platter, where customers can choose their preferred beef cuts and order extra sides.

Order for delivery via www.peranakankwaychap.com (islandwide delivery costs $10; $5 for delivery within Bukit Panjang). Self-collection is also available at 456 Segar Road, Bukit Panjang. S670456.

Tel: 9692-5659

Website: Facebook. Instagram.