Don Don Donki Opens Hamburg Steak Eatery At New Suntec City Outlet
The hamburg steaks here are very juicy, and you can upsize your order to a "mega" 300g portion.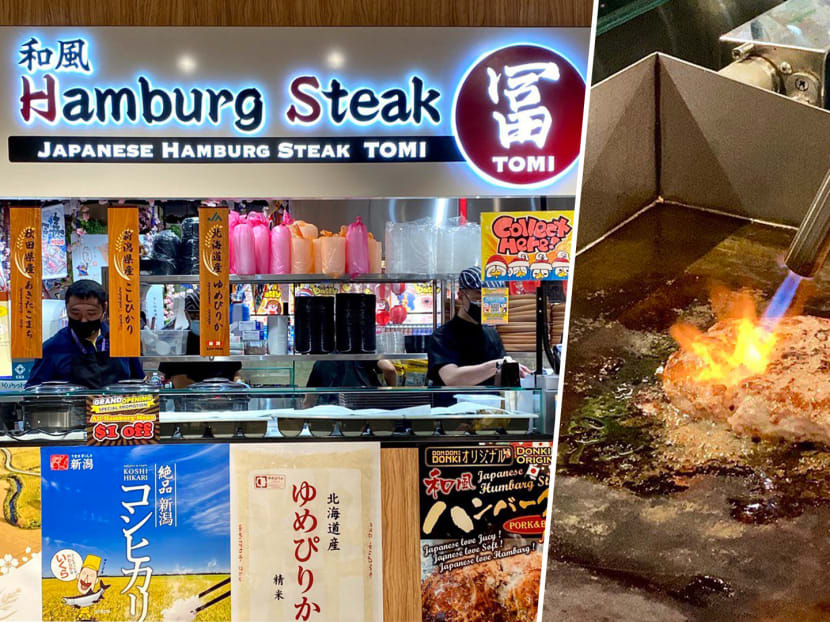 Japanese discount chain Don Don Donki opens its 10th outlet at Suntec City today (June 25). What's new about this branch is an eatery called Japanese Hamburg Steak TOMI, which specialises in a selection of Japanese-style hamburg patties served with rice, a salad and amusingly, one cherry tomato.

There are tables and chairs at the eatery for dining in (safe distancing rules apply, of course), and you can also consume sushi and food bought from Don Don Donki's deli section here.
All photos cannot be reproduced without permission from 8days.sg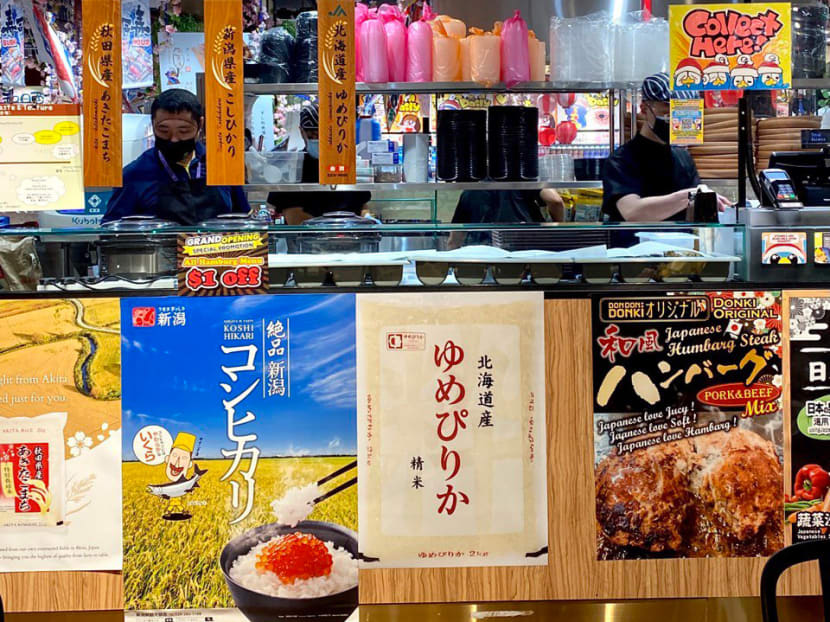 Hamburg steak, which consists of a patty made with ground beef and/or pork, is very popular in Japan. A Japlish poster at TOMI advertising "Japanese hambarg steak" proclaims: "Japanese love jucy! Japanese love soft! Japanese love hambarg!" Nice.
There are seven types of hamburg dishes offered, topped with your choice of either wafu sauce (Japanese dressing with soy sauce, mirin and vegetable oil), and sweet Japanese-style curry.
Prices start from $10.80 for a Wa-fu Hamburg with Akira short-grain rice. There's also a Wa-fu Cheese Hamburg ($12.80), and Curry Egg Hamburg ($13.80) which comes with a sunny side up egg.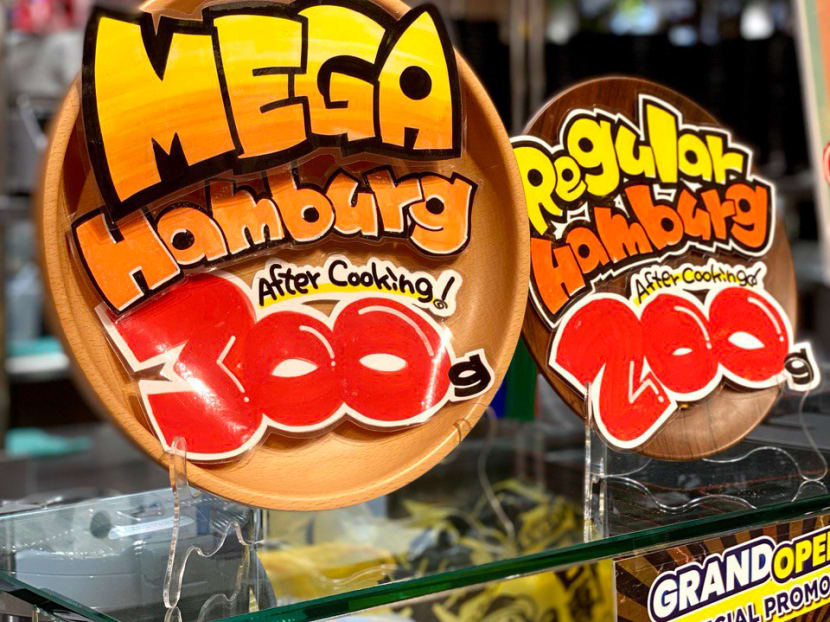 Each regular size hamburg patty weighs 200g, but you can also get a supersized 300g "Mega Hamburg" with either wafu sauce ($14.80) or curry ($16.80).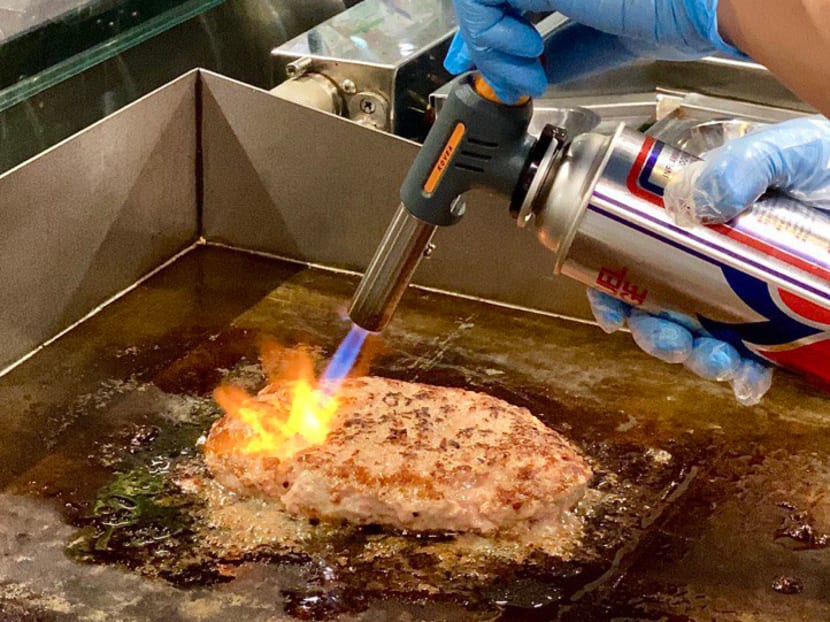 Each hamburg steak order is cooked a la minute on a grill, and finished off with a round of blowtorching.

Don Don Donki's patties are made with a mix of ground beef and pork studded with bits of chopped onions. Its wafu sauce is jazzed up with "konbu dashi, onions, garlic and soya sauce", while its curry is made with "Japanese curry cube(s) with pork and beef cooked together" for a "fruity and sweet" flavour (according to the eatery lah).

The hamburg counter is located near the main entrance, so we are immediately enticed by the aroma of sizzling garlic the moment we walk in.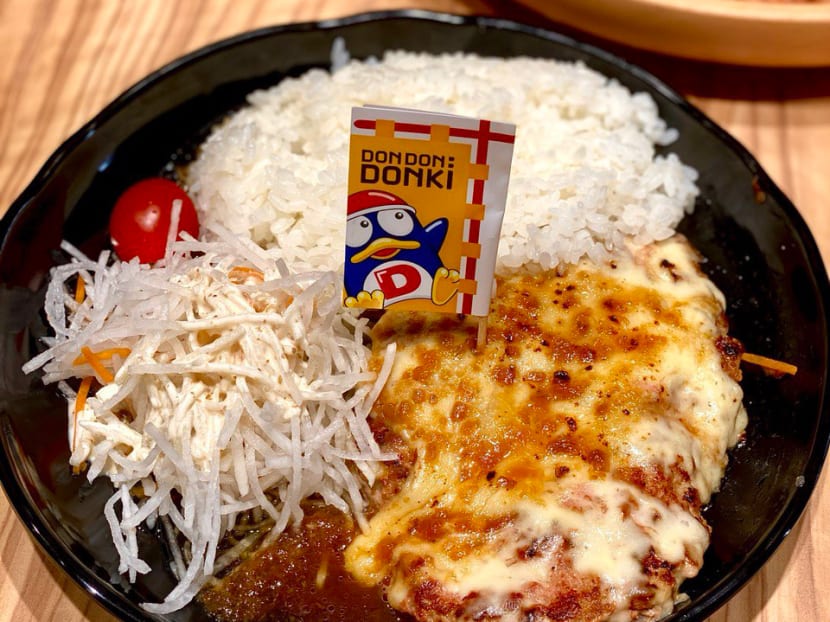 Even for a regular portion, our 200g hamburg steak is huge, topped with a layer of melted mozzarella and gouda. The steak itself is insanely juicy and soft (the poster wasn't lying), punctuated with crunchy, pungent onion bits. Shiok.

We mop up the umami beef juices with the fluffy white rice, though we find the anaemic-looking pale shredded radish salad with a mayonnaise dressing not very appetising. Some fresh greens would be better, we think.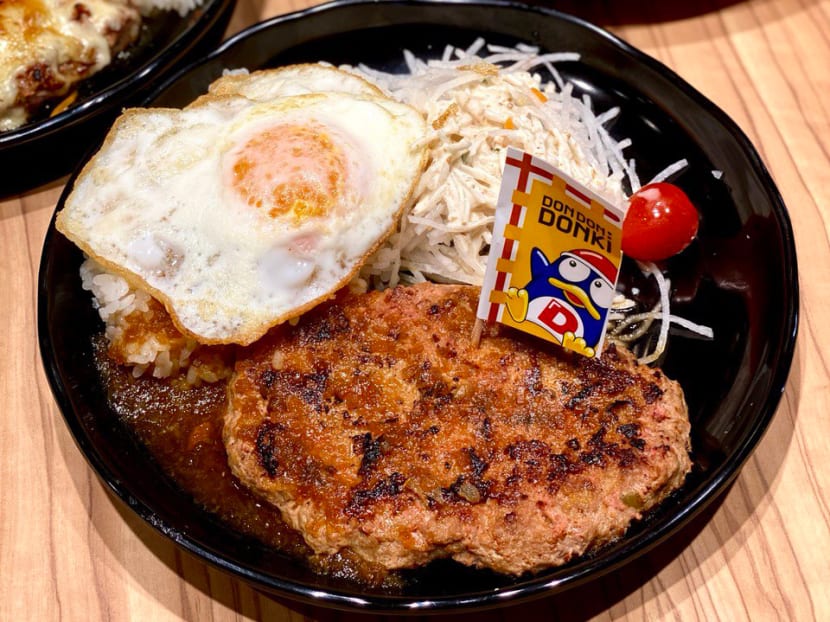 Instead of cheese, you get a runny-yolked fried egg with your hamburg steak. Still hearty and delish, and we find this more homely and comforting to eat than the fancier cheese and curry options.
The priciest item on the menu is the 300g Mega Curry Hamburg. If you're a light eater, forget about demolishing this on your own. Everything about this dish is mega-sized, from the plate to the meat patty, the mountain of rice and the hilariously gigantic cherry tomato that's nearly the size of a golf ball.

While TOMI describes its curry as "fruity and sweet", we find the minced meat curry on the saltier side, though the thick blend makes the juicy patty even more succulent.

To celebrate its opening, customers get $1 off all hamburg orders.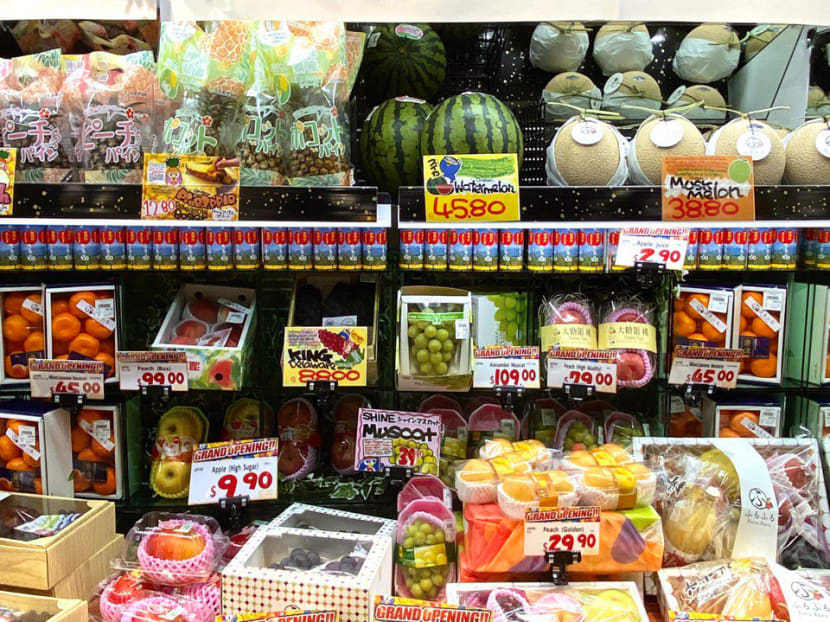 Other than a hamburg concept, Don Don Donki's Suntec outlet also has a premium fruits section called Furu Furu, which has an "experienced fruits concierge" to recommend atas produce for you to buy.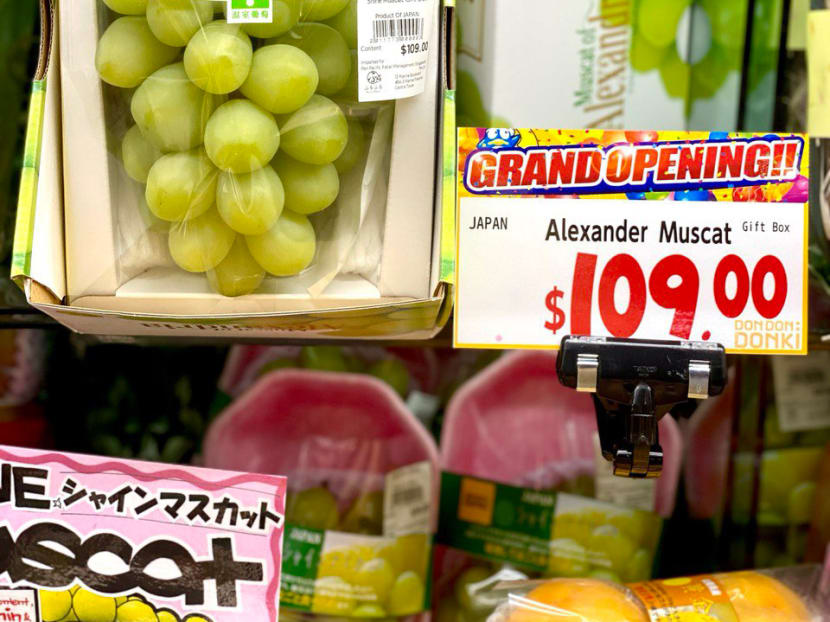 This includes a $109 (wow) bunch of Muscat of Alexandria grapes, a type of white wine grape that's prized for its intense sweetness.
The Suntec City outlet houses all the crowd-pleasing sections that other branches have: sushi, deli food, packaged tidbits, fresh meat, veggies and toys. It also has the popular super soft soufflé cream roll cake called Happy Soufflé Roll ($7.80), which Don Don Donki fans have nicknamed as "poison" due to its diet-busting addictiveness.
You can also get enormous slabs of ready-to-eat unagi (priced by weight; about $68 for the pack in pic).