FamilyMart Opens Outlet In JB's City Square Mall, Here's What To Buy There
This branch is the nearest to Singapore.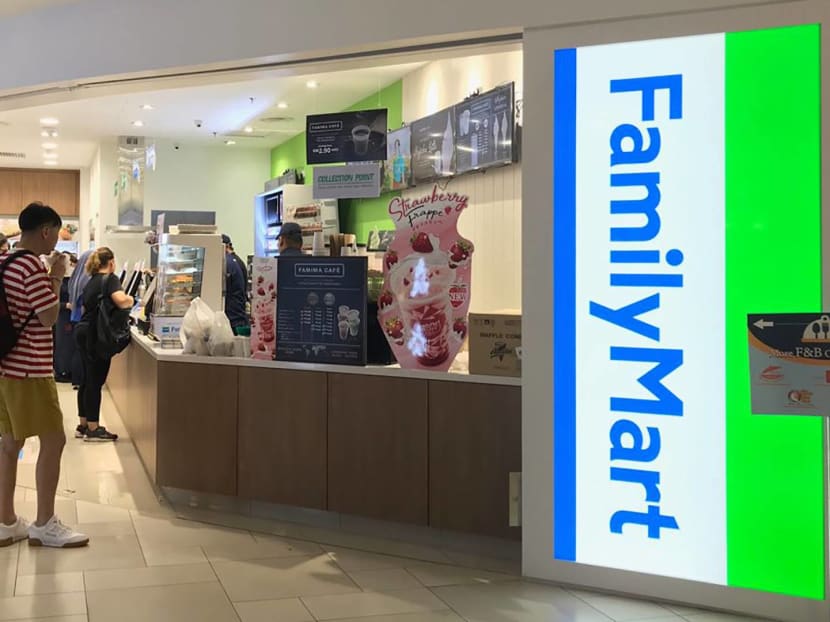 Singaporeans who frequent Japan adore FamilyMart, the ubiquitous 24-hour Japanese konbini (that's Japlish for 'convenience') chain that has an outlet on practically every street. While it sells your usual packaged snacks and drinks, FamilyMart is also beloved for its dizzying array of freshly-prepared food that make up a hot and delicious meal.

This ranges from soupy oden, to crispy fried chicken and steamed buns. Of course, the Japanese convenience chain also has its own house brand of factory-made onigiris (rice balls) in a wide variety of flavours, in addition to cakes, pastries and breads.

All of these are available round-the-clock and prepared with love, which is why konbini food is considered a legit meal in Japan: it was invented for busy working adults who have no time for meals and want to grab a quick but nourishing bite.

FamilyMart was started in 1981 in Japan, and has since expanded overseas to Taiwan, Thailand, China, Indonesia, Philippines and Vietnam. In 2016, it opened its first outlet in Kuala Lumpur, and has since rapidly expanded to a whopping 91 outlets in Malaysia, with three in Johor Bahru. The latest JB branch opened at City Square Mall, near the CIQ customs checkpoint. That's less than half an hour away from Singapore (with good traffic), if you wanna hit up a FamilyMart without taking a plane. We traipse to the City Square Mall outlet to check it out after a jaunt to the nearby newly-opened R&F Mall, and here is what you should expect:
Like the FamilyMarts in Japan, the City Square JB outlet is cheery and brightly-lit with the chain's distinctive blue and green signage. It occupies a corner unit on the second floor of the mall, and while it has a wide entrance, we find the shop itself rather crammed and smaller than we expected. While the store is fairly clean (a 'wet floor' sign was placed in between aisles to warn customers of the slippery, freshly-mopped floor), the product displays are slightly messy. We have to jostle with rowdy customers who are eagerly grabbing at the food and tossing what they didn't want back on the shelf. Some shelves are also forlornly empty — we don't see any staff member restocking the popular items that were sold out. Unlike Japan's 24-hour outlets, this particular store is open only from 10am-10pm, which is on par with the rest of the shops in the mall.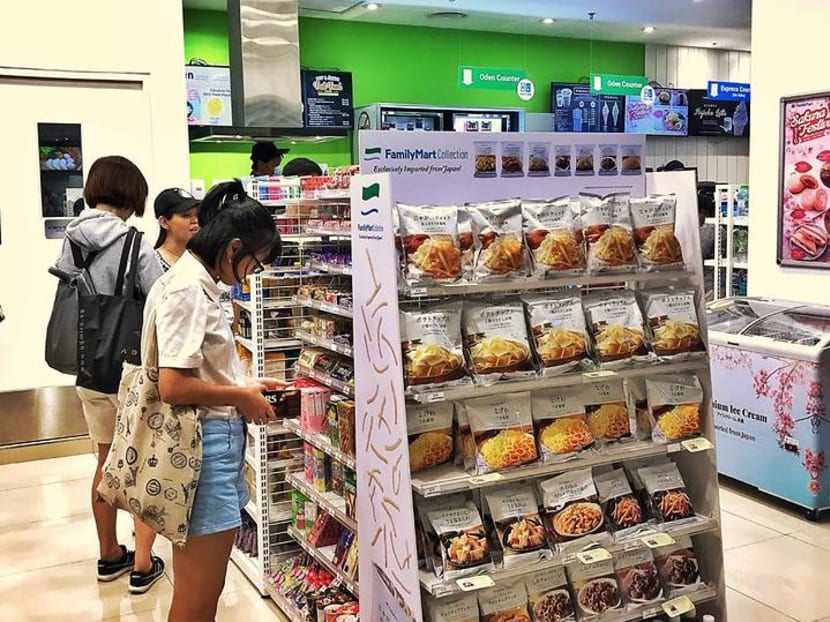 Crampedness aside, this outlet has all the basics of a FamilyMart: perishable food and drinks stored in chillers, a shelf of pastries, a few aisles of snacks and hot food stations. There's also an oden counter next to the cashier.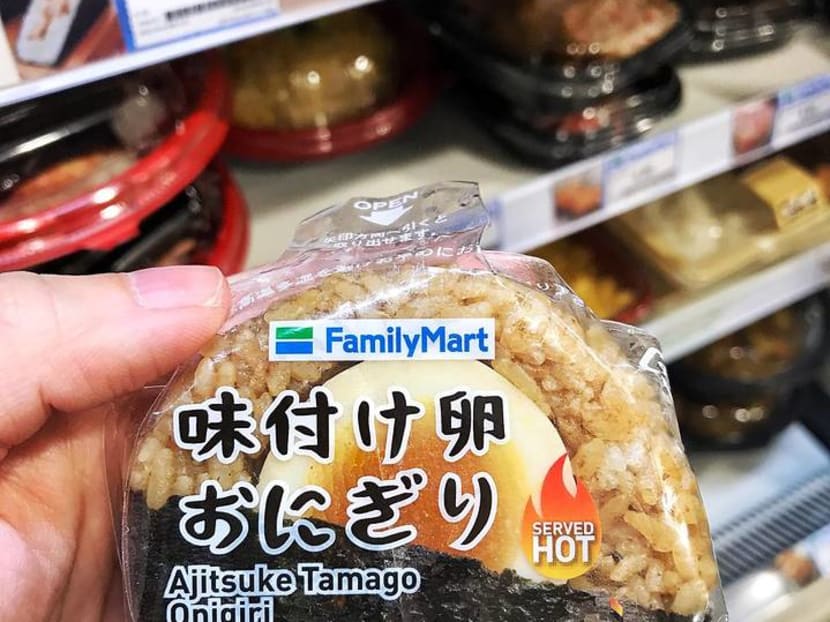 We zip straight to the onigiri chiller, which carries FamilyMart's best-selling seaweed-wrapped onigiris with fillings like Salted Salmon and Tuna Mayo. There's also our personal favourite from FamilyMart, which we always make it a point to buy when we're in Japan: the Ajitsuke Tamago Onigiri, which has half an onsen egg nestling in a ball of soy-simmered rice. At the current promotional price of RM2.92 a piece (around S$1), it is even cheaper than the one in Japan.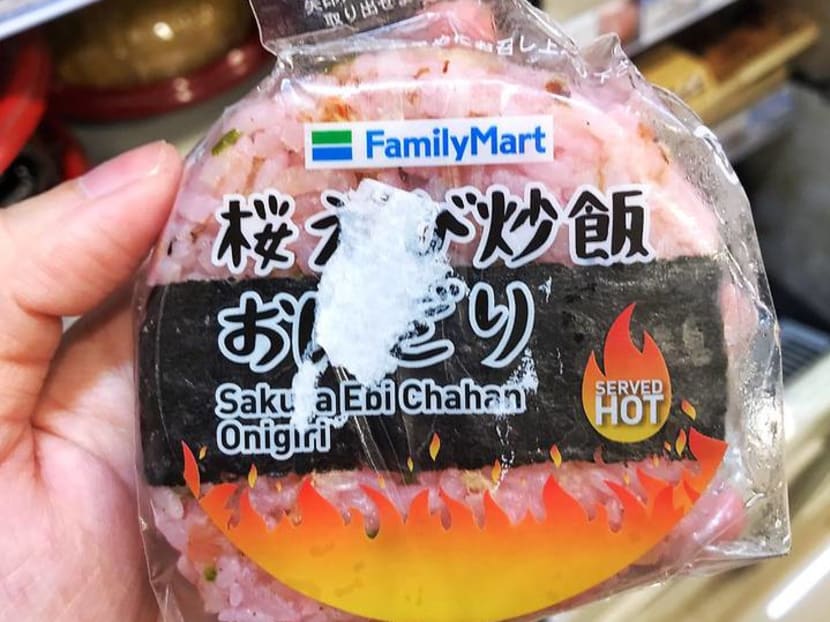 FamilyMart is holding a Sakura Festival from February 20 to April 2 to celebrate the spring season, and they're offering pink food in the same hue as the cherry blossom and sakura-flavoured snacks. This includes a Sakura Ebi Chahan Onigiri, which has savoury ebi fry dotting a sakura-dyed pink onigiri. Pretty.
This being a Malaysian FamilyMart outlet, there is also banana leaf-wrapped nasi lemak going for a cheap and cheerful RM2.20 ($0.70) per packet. Cute.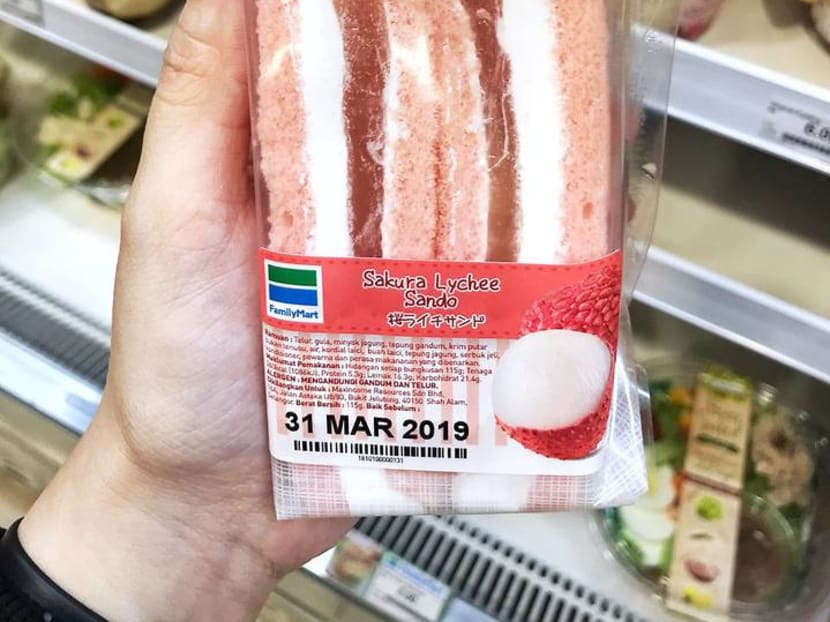 There's also an Insta-worthy dessert Sakura Lychee Sando (Japlish for 'sandwich'), which has pink bread hugging a layer of cream and sakura-infused jelly pressed with slivers of lychee flesh.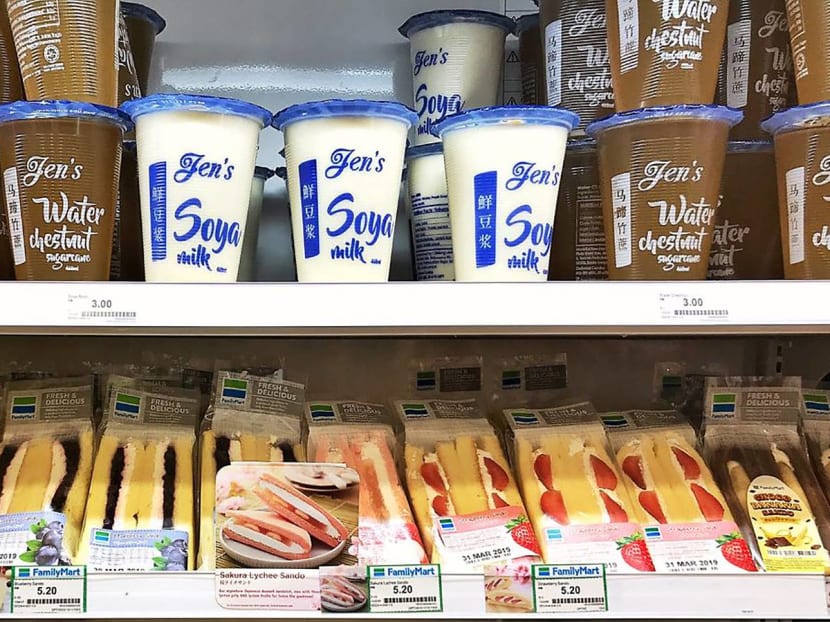 In true Japanese style, FamilyMart sells a range of dessert sandwiches in flavours like Strawberry, Mikan (a Japanese citrus fruit similar to a small mandarin orange) and Blueberry, which are all displayed in a tantalising row in a chiller.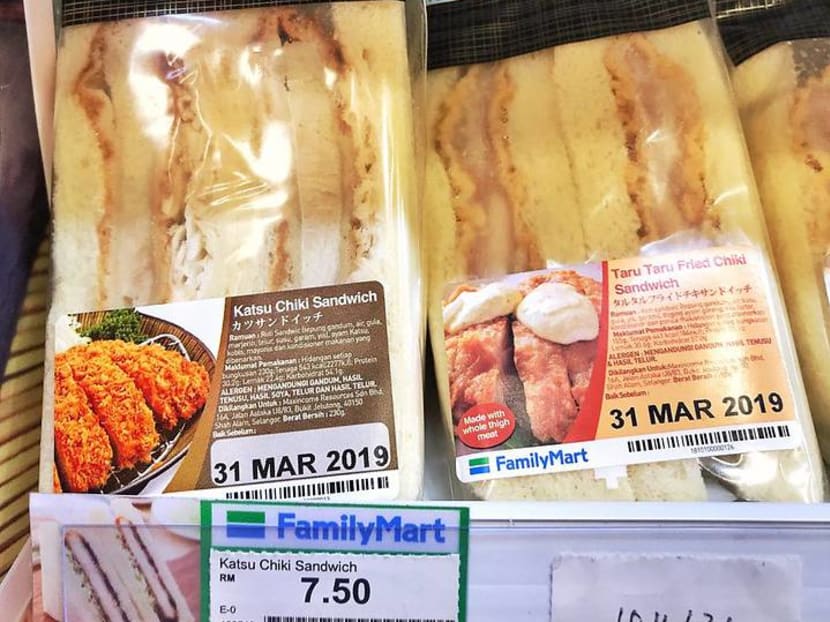 Fancy a savoury sandwich? There are picks like a fried Chicken Katsu Sandwich with white bread.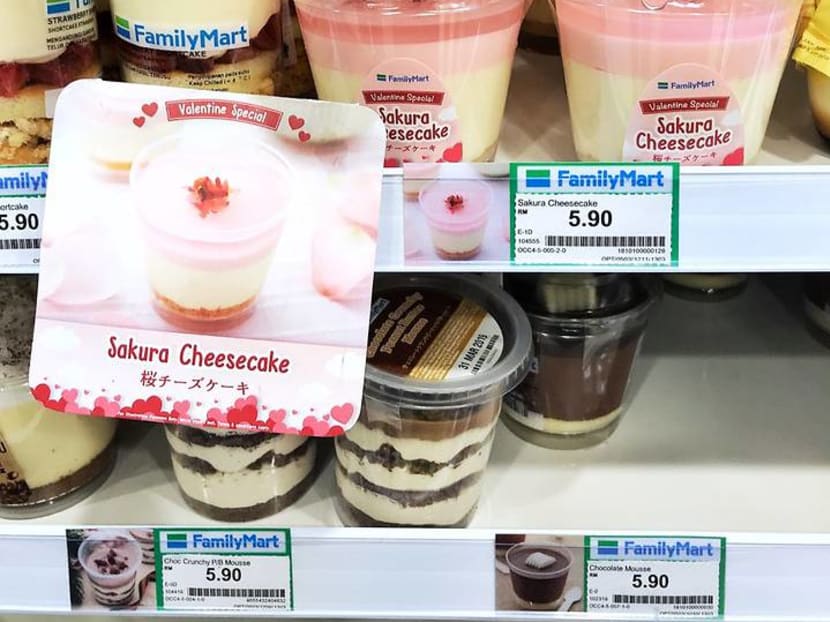 There's also a seasonal sakura cheesecake topped with a single dried blossom.
And a parfait-style strawberry shortcake.
Tapow these petite Hanjuku Cheese soufflé cheesecakes, which you can finish in two bites.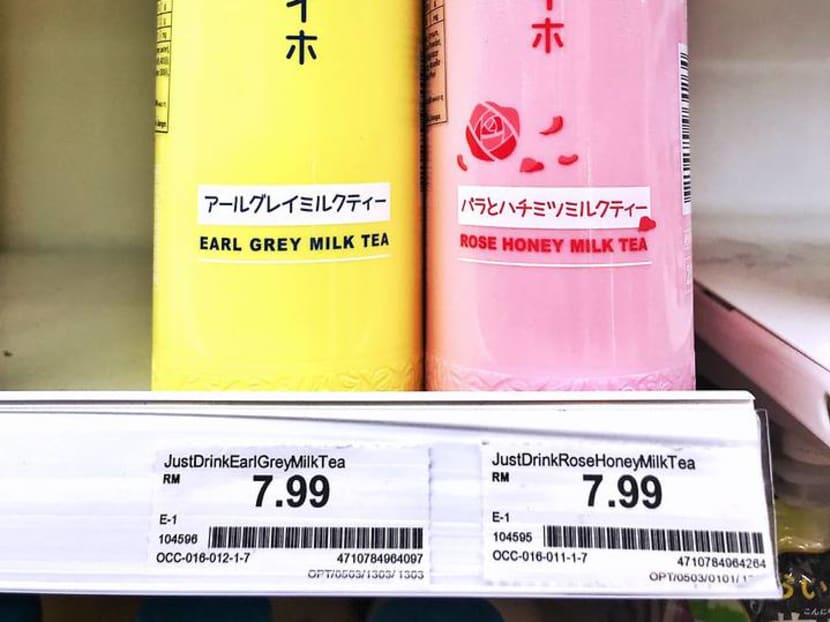 We are thrilled to discover two hard-to-find Earl Grey and Rose Honey Milk Tea flavours from Chun Cui He, the hit Taiwanese beverage line that's best known for its creamy milk tea. They are RM8 ($2.70) each, which is around the same price as those at 7-Eleven outlets in Singapore, where a bottle of Chun Cui He goes for $2.80.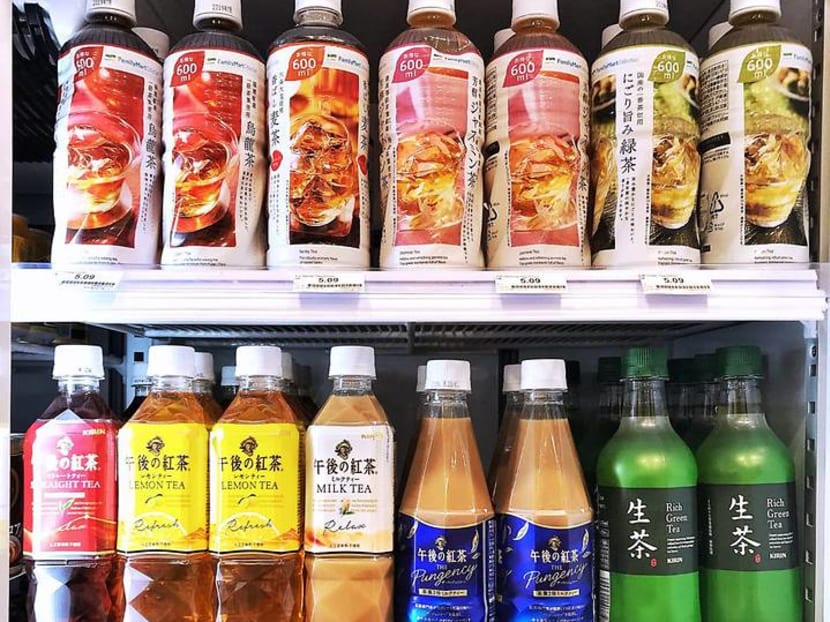 There's a chiller dedicated to bottled Japanese teas, including FamilyMart's own brand of barley and jasmine teas, as well as milk tea from Japanese beverage giant Kirin.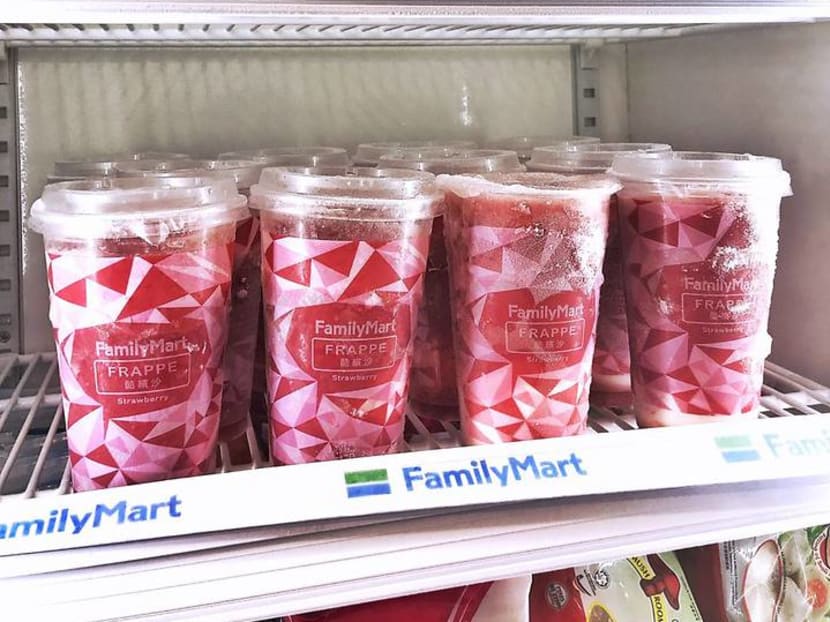 The shop's ready-made frappes are popular: the shelf is almost picked clean of the chicly-packaged drinks, which come in two flavours, Cookies and Strawberry.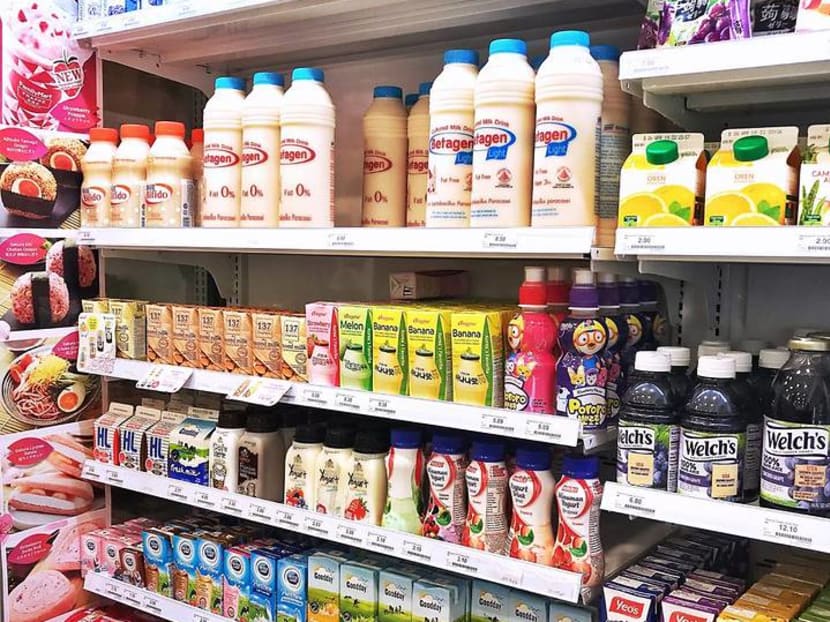 Otherwise, this FamilyMart's drinks selection is pretty standard: you can buy fresh milk, fruit juices Yakult, and Thai Yakult-like yogurt drink Betagen in one-litre bottles too.
You can buy a selection of frozen tofu and dumplings too (but they are not Japanese imports). They are pretty random things to get from a FamilyMart though; we say save your ringgit for their more interesting snacks and light bites, and hit up a supermarket for your groceries.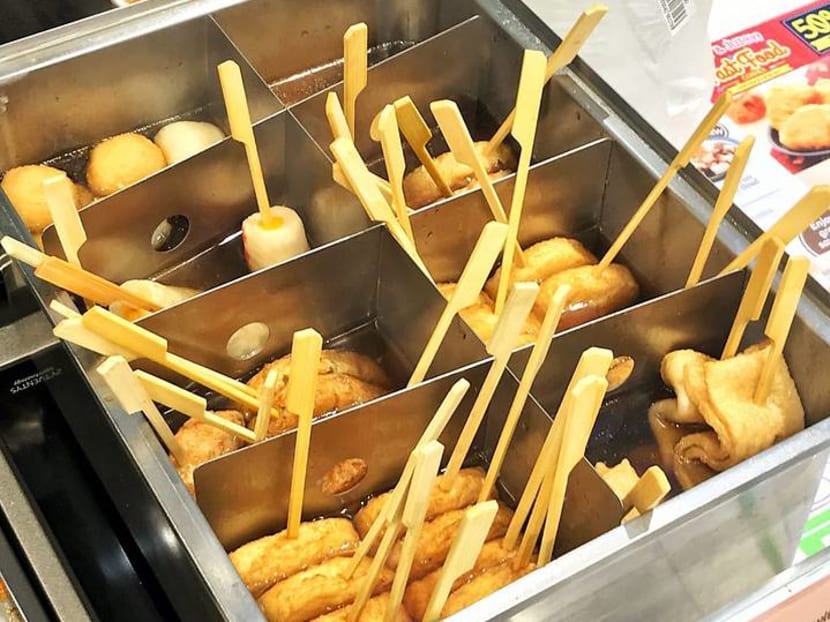 One of the highlights of visiting FamilyMart is to order their oden, which is served piping hot. An adorable Japanese-style pictorial menu earnestly explains the type of oden ingredients available. This includes fish cakes, daikon (Japanese radish), corn, onsen eggs and lobster balls, which all simmer in a tray of broth on skewers and are plucked out upon order.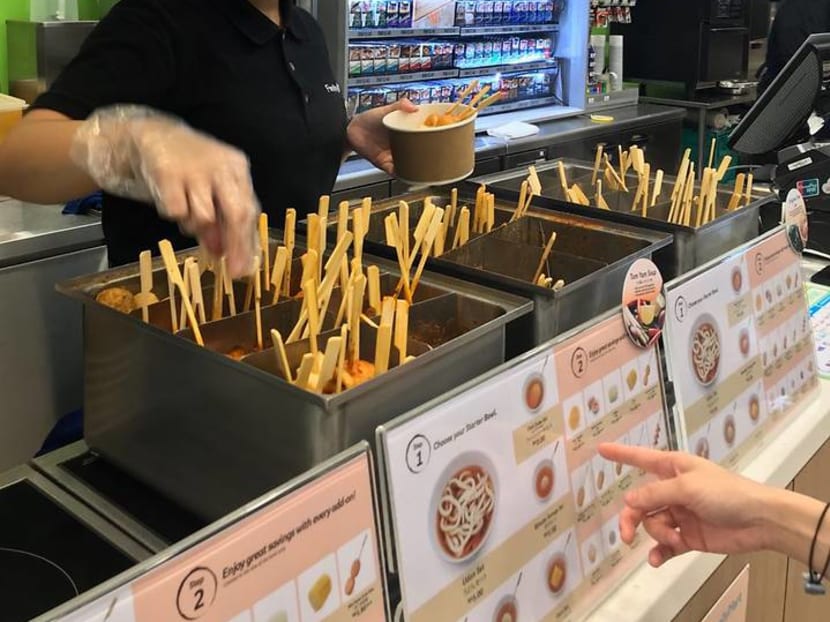 You're required to pick a 'Starter Bowl' of oden when you order, which contains broth and one basic ingredient. There are three types to choose from: Ajitsuke Tamago Set (RM3, or S$1), Fish Cake Set (RM3, or $1) and Udon Set (RM5, or S$1.70).
While we have only come across soy-simmered dashi broth when we tried FamilyMart's oden in Japan, JB's outlets has a spicy Tom Yam broth option.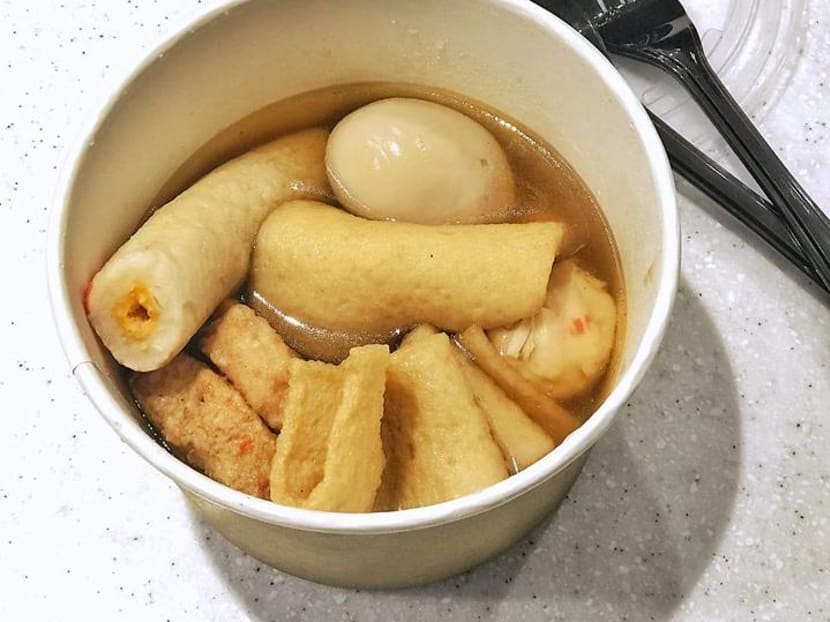 We choose the original soup (we're purists like that), but found the broth too salty, flat and lacking the delicate sweet-savouriness of good dashi broth unlike FamilyMart in Japan. The ingredients available are also mostly fish cake-based. We wish there are bouncy chunks of konjac, though thankfully, the onsen egg we ordered is at least gooey-yolked.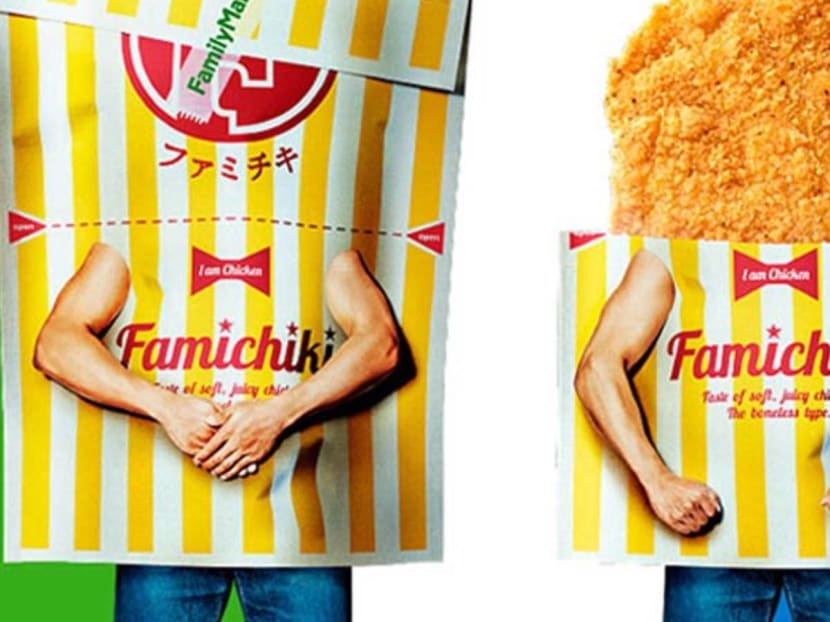 FamilyMart is also famous for its FamiChiki fried chicken, which are freshly fried upon order. At the JB outlet we visited, we're told we have to wait for around 10 to 15 minutes if we want fried chicken, as the staff will have to fry it on-site. So popular is the fried chicken snack, FamiChiki has its own mascot in Japan. It's an anthropomorphic piece of fried chicken, dressed in jeans and sneakers, who 'works' as a FamilyMart employee and goes for sauna and massage therapy sessions to be in tip-top condition for work. It sounds oddly specific and relatable 'cos, well, it's a Japanese ad. And there's even an ad video for the mascot. Take a look below:

There's also a shelf of sliced bread and buns in a corner of the shop.
It sells Japanese-style bakery-style roti like thick-sliced Matcha Adzuki toast.
FamilyMart's signature Sofuto soft serve cones are also sold here, in two flavours: Hojicha Latte and Matcha. And it's only RM2.90 ($1) for a cone, which is almost the same price as a McDonald's basic vanilla soft serve cone in Singapore, but more gourmet.
There's also imported "premium ice cream" going for RM7.17 ($2.40) each.
While the shop mostly sells foodstuff, it also stocks a range of toiletries like travel-sized shampoos, plus a shelf dedicated to a Disney collaboration with Thai make-up brand Baby Bright, which has Winnie-the-Pooh-themed lipsticks going for RM39.90 ($13.25) each.

FamilyMart JB City Square, Lot J2-18, Level 2, Johor Bahru City Square, 106-108, Jalan Wong Ah Fook, 80000 Johor Bahru, Johor. Open daily 10am-10pm. www.familymart.com.my.