Home Bakery With 750-Pax Wait List Opens Central Kitchen After Orders Hit 2350
Demand for Whiskdom's brownies & cookies surged after 8days.sg's review.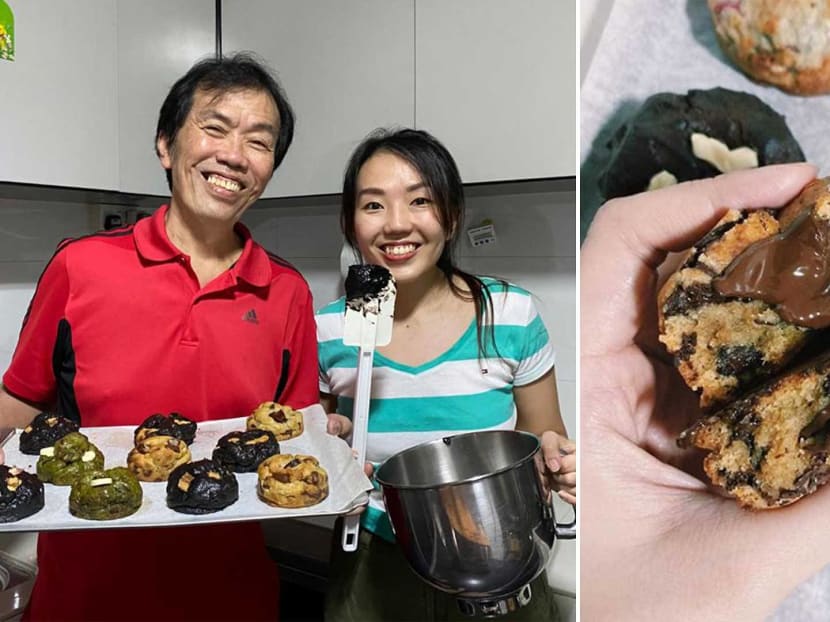 We previously reported on Whiskdom, the Insta-famous home-based bakery with a 750-pax, one and a half year-long wait list for its "bake boxes" of brownies and Levain-style cookies. Its young boss, Fiona Loh, 28, is a self-taught baker who started her biz while working as a tech product manager for UOB. She has since left her job recently in May to concentrate on baking full-time. Demand for her bakes has been insane, and since 8days.sg's article came out, the wait list has ballooned to a whopping 2,353-pax queue. "It'll take about two and a half years to clear the wait list now. Save me!" jokes Fiona. "My regular customers saw the article and told me they were happy for me, but they said this means it's also harder for them to buy [my bakes] now."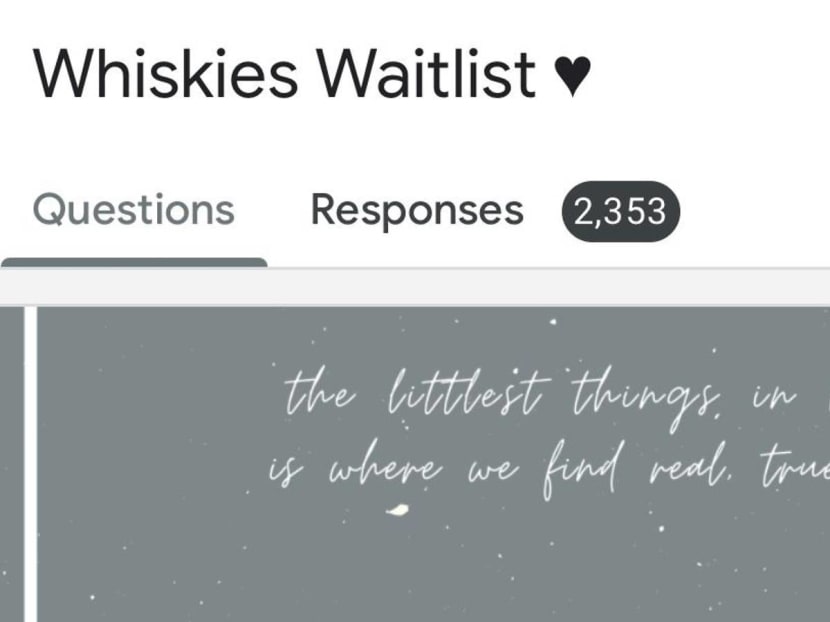 Fiona's success is an unusual case, 'cos she has "never spent a cent on marketing". She started Whiskdom as an online biz in 2014 and ran it till 2017, before taking a break and restarting it late last year. "It's all through word-of-mouth," she explains of her bakes' popularity. Each bake box costs $42, and comes with three brownies and three cookies (islandwide delivery fee included). Flavours for the bakes, which include chunky choc chip and earl grey raspberry, vary weekly.

Being a one-woman-show, Fiona can only produce a limited quantity each week. She takes orders via her website every Monday at 7pm, fastest fingers first. Customers who didn't manage to order in time are put on a wait list, which steadily snowballs. Fiona then allocates 20 bake boxes for the "prioritised" waitlisted folks every Sunday, before releasing the rest of her stock to the open market the following Monday.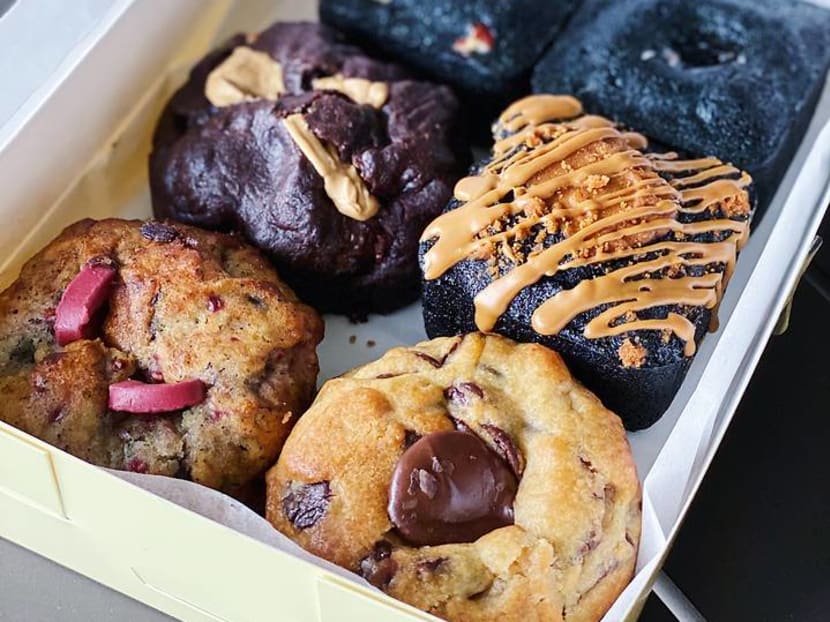 For those who're wondering why Fiona is not focusing on clearing her wait list exclusively, she explains: "This means existing customers won't get to order again in a long while. They're the very first people who placed their faith and trust in us when we first started out, so if we dedicate our time to just fulfilling the wait list, we lose all these connections that first brought us to where we are."

But since going viral, she has tweaked her ordering system to cater to the increased demand. "Previously I only opened my orders at 7pm on Monday. But there were people who were still working at 7pm [and couldn't order in time]. To give them more opportunities, I split the orders into two batches now, at 10am and 7pm. We sold out in seven minutes yesterday. After the 8 Days article, I also increased the boxes [allocated] for the waitlist, from 10 to 20."

Being a former tech product manager, Fiona also sought feedback "out of curiosity" from the lucky customers who were able to score her bakes week after week. She elaborates: "I noticed some of them submitted triple orders to different addresses, so I reached out to them to ask how they did it. And that was when I found out that most of them used desktop computers. You can have your details ready in a Microsoft Word document, and just copy and paste them quickly [in the ordering system when it opens]. It's faster than a mobile phone, and I've also noticed that the webpage loads faster on desktop computers."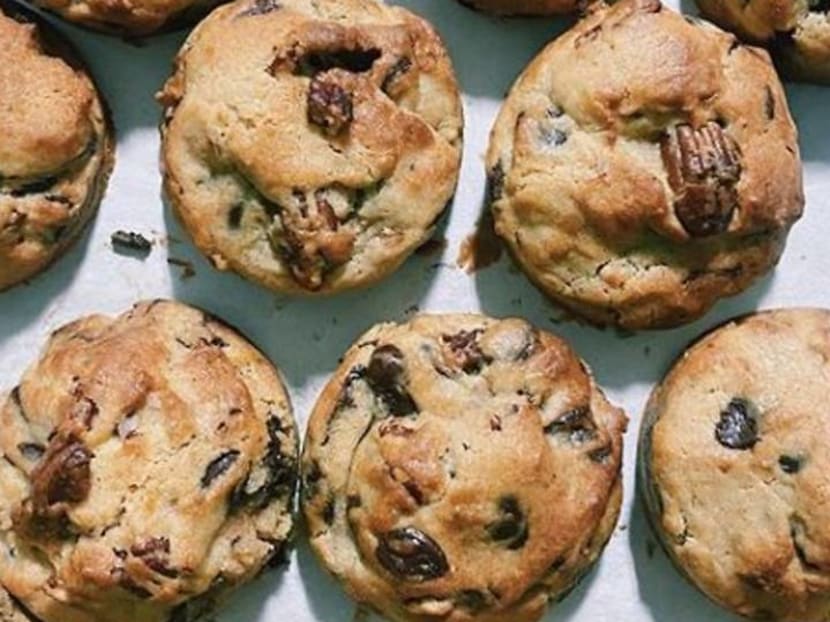 According to Fiona, the seemingly insatiable public demand is a double-edged sword. "Sometimes you get angry customers. They said it's ridiculous, so I'm hoping we can ramp up our production capacity very soon," she says.

This mid-September, she's opening a central kitchen "around Alexandra" to increase her production. She declines to reveal the location for now. "I don't want people to go and check it out at this point in time, until the place is done up and looks more presentable. We just signed our lease a couple of days ago," she says. "I hope with the new space, we can clear the wait list faster, with triple production." Having a professional licensed kitchen also means Fiona can now hire extra help to step up her production, which she previously couldn't do as a home-based business due to SFA regulations.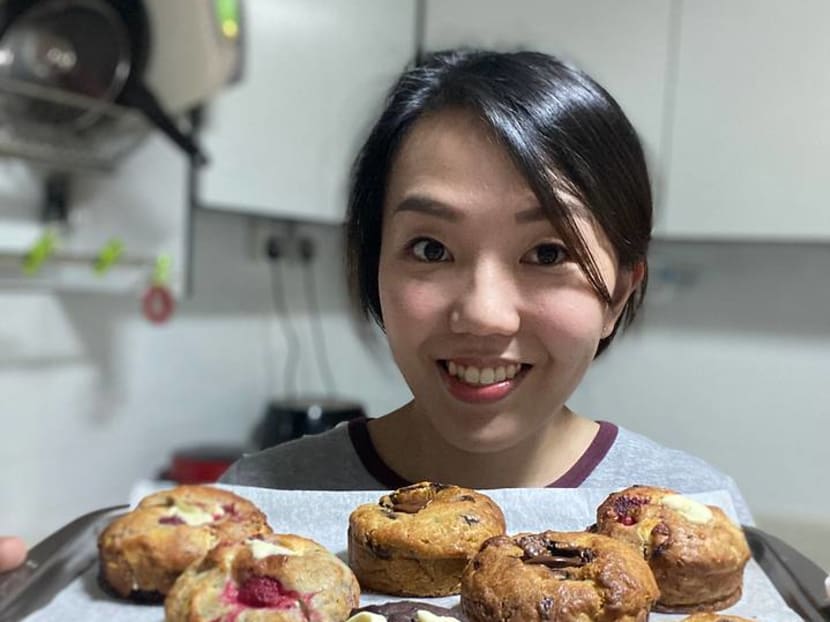 She will share the space with other home bakers who will use the kitchen at staggered time slots to churn out their wares. "I noticed that a lot of home-based businesses wanted to scale up, but commercial space is very expensive and the costs are too high for these businesses to pay," she shares.

Sadly, there are no dine-in seats at the upcoming kitchen. "We're not looking at dine-in. This is just a place where people can come in to pick up their orders, and there's a small merchandise corner," says Fiona (pictured above). Whiskdom currently offers only a delivery option, but with the kitchen, customers can pick up their own orders and save on the delivery fee (as Fiona includes islandwide delivery for each $42 box of bakes, she also notes that she takes losses for further locations).

As for those who wonder why six brownies and cookies cost $42, Fiona says: "The cost of delivery is [included], and we use premium ingredients like Elle & Vire butter and imported chocolates from around the world. Each cookie also weighs at least 135g, so it's huge."

Fiona has roped in her dad, Jackie Loh, 61, to help with her biz. "He was a service engineer in his company for over 40 years, and he quit his job at the end of May this year to run the business with me," she says. Jackie had also left his stressful job after suffering a health scare. Fiona recalls, "His doctor admitted him to the A&E for a high heartbeat rate, and it was a big scare for all of us. He's getting old, and people at his workplace were saying he was too slow. So I said, 'Why don't you just quit and I can keep an eye on you.' People now call him 'Whiskdad'!"

Jackie makes the brownie batter while Fiona mans the baking. "Of course I need to spend more effort telling him if the eggs mixed well with the sugar, and sometimes we have to remake the whole batch. But ageism is a thing in Singapore. Some people said, "Cookies are for young people". I'm looking to create a community where old people can work with young people. I do think [senior citizens are] the population we can hire and support, people who've more difficulties in looking for employment."

Father-and-daughter are looking into offering vegan and gluten-free options in the future. Fiona shares, "We're doing a branding revamp as well. I'm working with a designer on new boxes and cards that people can add on. We're also looking at rolling out customised boxes - you can choose a box, your brownie and cookie flavours, and a card. I'm always in this dilemma about how to please my customers. But I can't please everyone (laughs)."

Whiskdom's ordering system opens at 10am and 7pm every Monday at www.whiskdom.com.