Keto Beef Tendon Puffs Win Snack Competition — Is It S'pore's Next Viral Tidbit?
It apparently has zero carbs.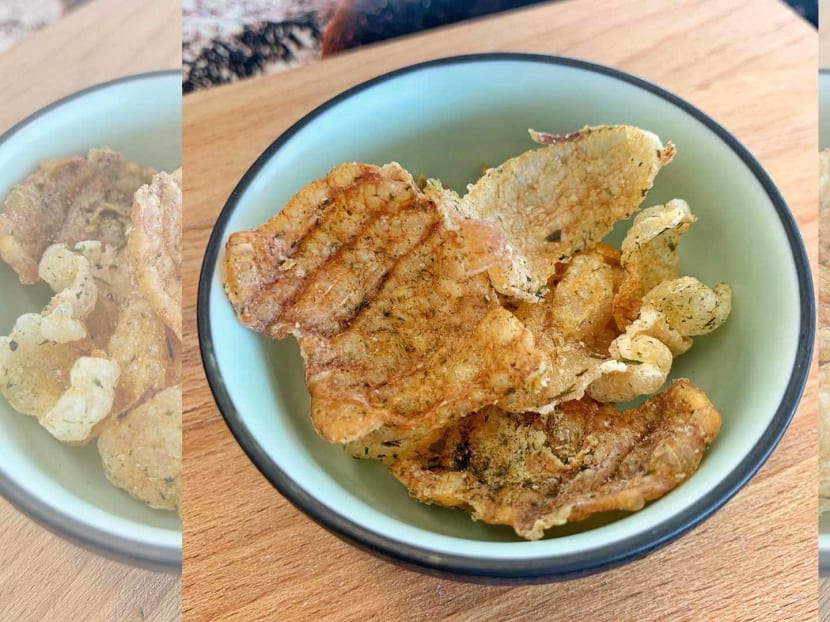 The snacks that are made in Singapore tend to fall into two categories: salted egg yolk anything, or those inspired by local flavours like Beef Rendang or Egg Prata with Fish Curry.

But recently, there was a snack competition called Snack Genius held to uncover new, potentially viral snacks made by Singapore residents from all walks of life. It's organised by commercial kitchen-sharing studio IncuBaker (part of an initiative by stat board Enterprise Singapore to develop local food manufacturing).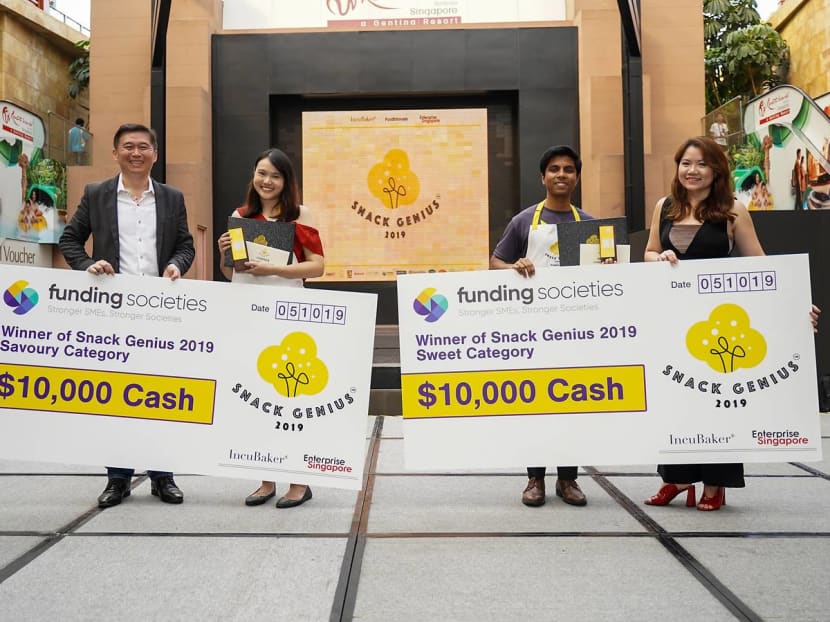 There are two categories in the competition: sweet and savoury, with five finalists each. The snacks are judged according to their originality, taste, commercial viability and whether it's on trend.

The winner of each category gets prizes like $10,000 cash, a $2,500 incubation package at IncuBaker's kitchen space and guidance from Enterprise Singapore to link up with local food manufacturers to possibly produce the winning snacks on a commercial scale.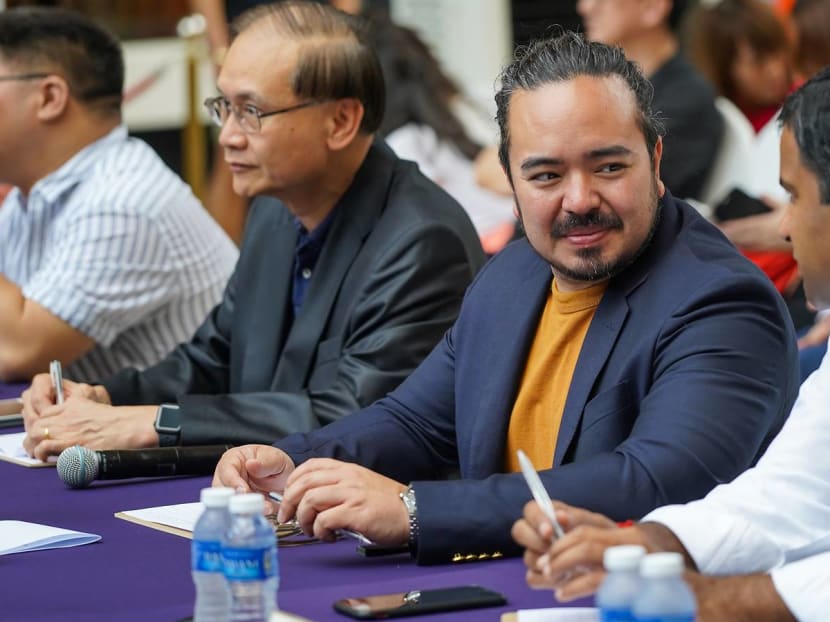 At the competition's finals at Resorts World Sentosa earlier in October this year, the finalists made their original snack creations in front of a panel of judges, which included MasterChef Australia S2 winner Adam Liaw (centre in pic).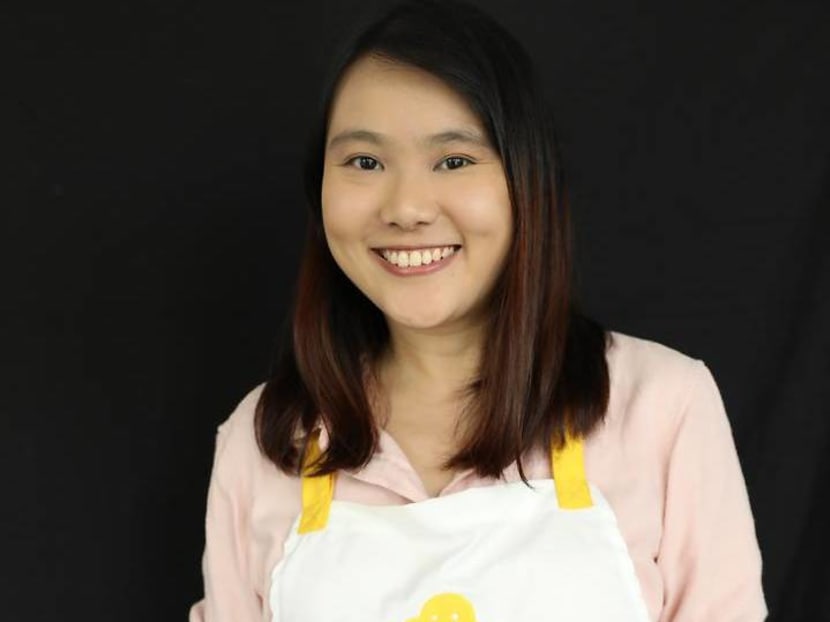 The puffs are created by new F&B entrepreneur Charlene Yang, 30. She runs her own company called Rewind Foods, which is in the midst of producing "nutrient-dense" food products designed to maximise your calorie intake efficacy.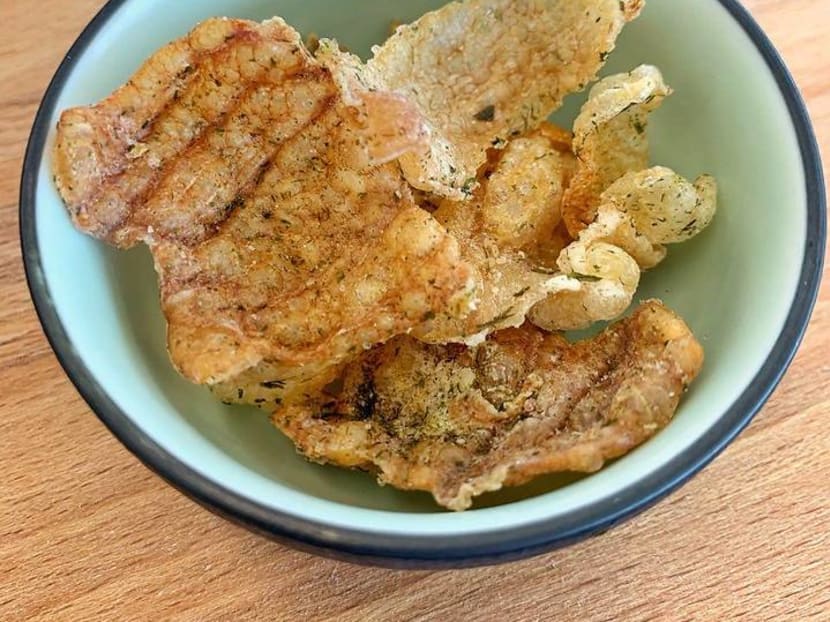 For the competition, she created airy collagen puffs made from slivers of grass-fed beef tendon, which are dehydrated and popped to a crisp finish in ghee. It comes in two flavours: salt or nori (seaweed). It's also keto-friendly, and apparently has zero carbs.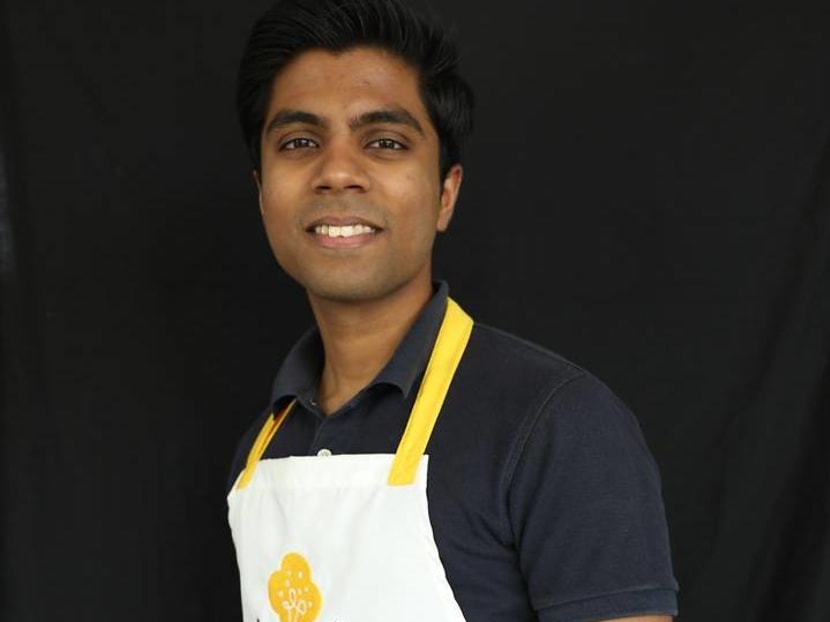 NUS computer science undergrad Sharan Thangavel, 23, got the idea to make this breakfast-friendly snack after a visit to a Thai orphanage, where he was inspired by Thai ingredients like mangoes stocked in their kitchen.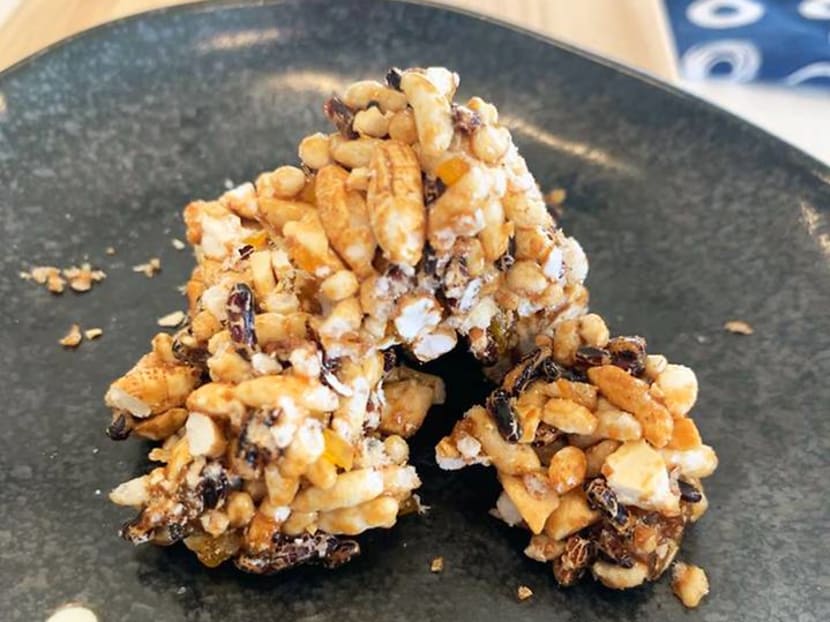 His healthy rice puffs are made with puffed Thai black, brown and white rice with bits of dehydrated mangoes and baked cashews mixed with wild honey. Tastes like pretty yummy, crunchy granola that's good on its own without needing any milk. It'd make a viable mass-produced snack, we think.
Both of the winning snacks aren't available on shop shelves yet, but if you're curious about trying 'em, they will be produced in small batches at IncuBaker and sold to the public sometime in mid to end November.

Call IncuBaker at 9695-6599 to order.

FOOD PHOTOS: PYRON TAN