Magnum Dairy Free Vegan Ice Cream Taste Test: Nice Or Not?
Is dairy-free Magnum as yummy as the regular stuff?
Indulging in decadent, yummy treats is a challenge when you're vegan. But good news for vegan folks: the guys behind affordable-luxe choc ice cream bar Magnum has taken it upon themselves to offer a dairy-free option. In fact, it's certified vegan even though it's not in its product name. Great if you're avoiding animal products for either health or religious reasons. But... nice or not? Read on.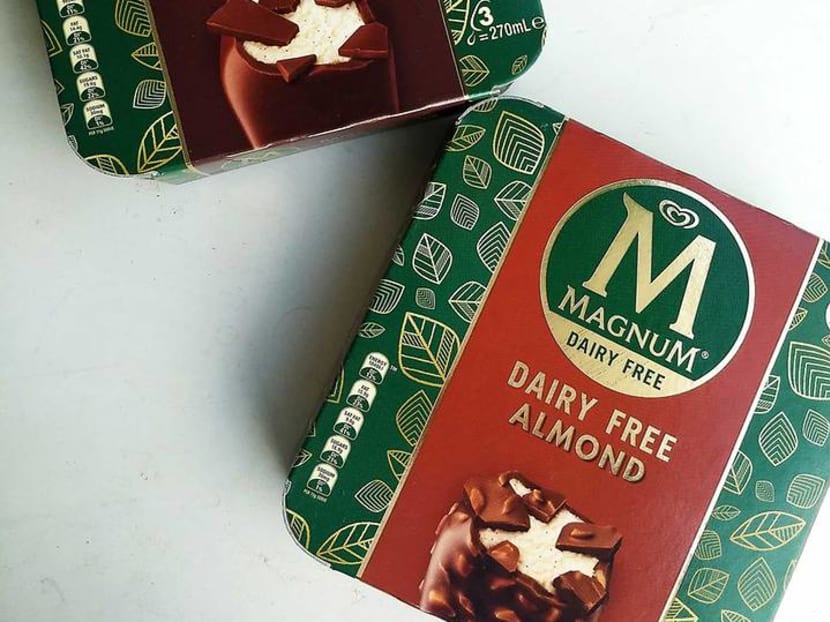 The dairy-free bars come in crowd-friendly Classic chocolate-and-vanilla for those who prefer it simple and also Almond flavour, for those who're nuts about nuts. The fancy packaging promises "the same classic Magnum indulgent experience — but without the dairy".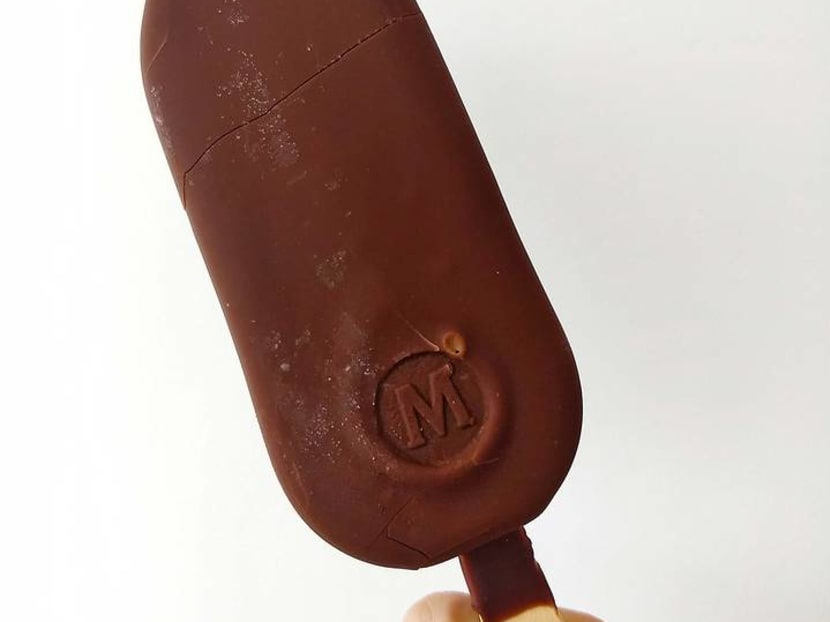 Made with pea protein and coconut oil, the glossy dark brown couverture chocolate shell cocooning the ice cream still boasts an indulgently rich chocolate flavour and good crackle. If we didn't know any better, we would've thought it was the regular version. The 33% dark chocolate used here highlights the cocoa's quality — couverture chocolate contains at least 31% cocoa butter, which results in a smoother mouthfeel and richer taste.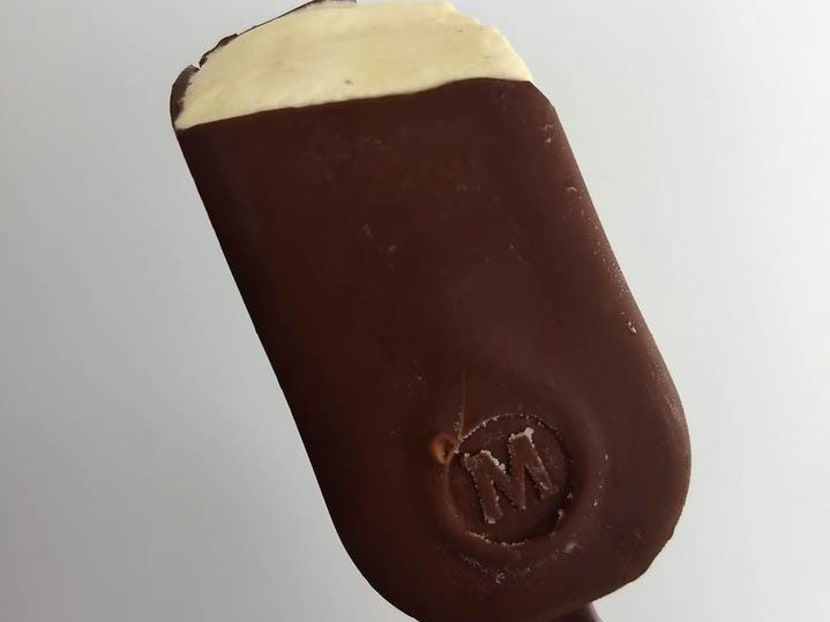 Silky and smooth, the milky-white ice cream has a strong vanilla flavour to it. Instead of dairy milk, this uses pea protein. Strangely, we don't see any sign of a nut or soy milk listed on the ingredients label — so we're not quite sure what makes this creamy. When eaten together with the crackly choc shell, this doesn't taste vegan to us at all.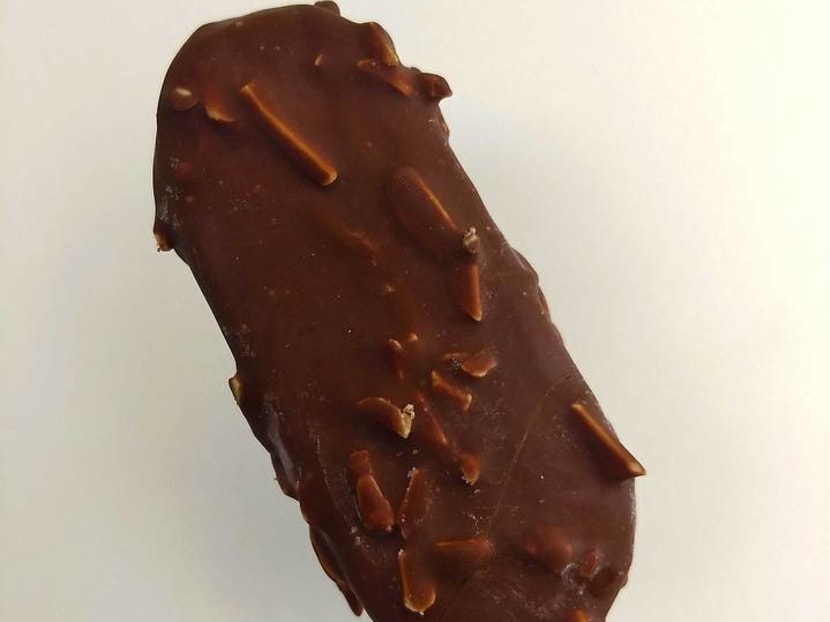 Dotted with a generous handful of chopped roasted almond slivers, which adds a welcome nutty crunch studded on the chocolate shell. This one is even better than the classic 'cos of the toasty nuts.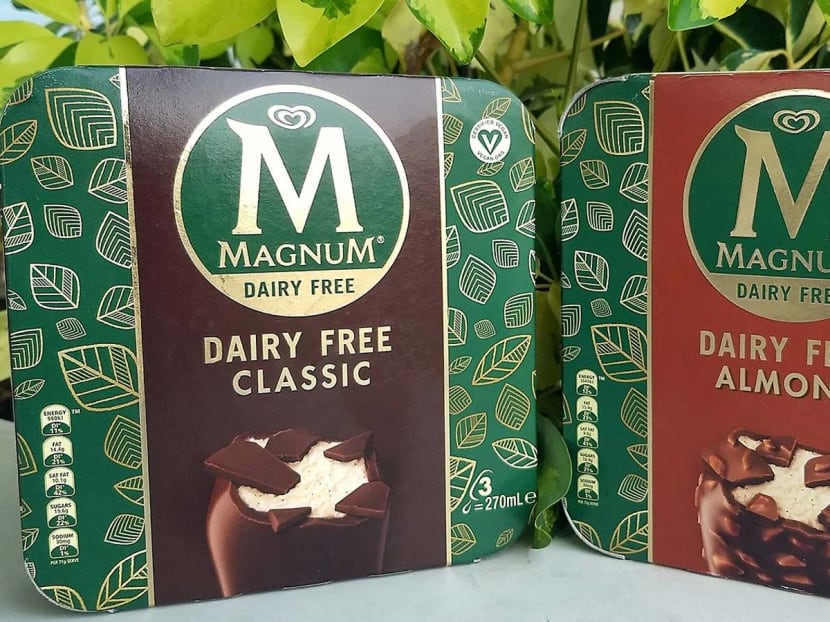 Nice! This surprised us with its rich, creamy flavour even without the usual dairy products in it. And we're not sure if it's our imagination, but the crackly shell tastes like it's made with better quality darker choc too. If you have a smaller appetite, the Magnum Dairy Almond comes in a smaller 'impulse size' at three for $4.50.
Available at Cold Storage supermarket and RedMart.