McDonald's BTS Meal Sells Out In 5 Mins; No BTS Logo Paper Bag
What an emotional rollercoaster.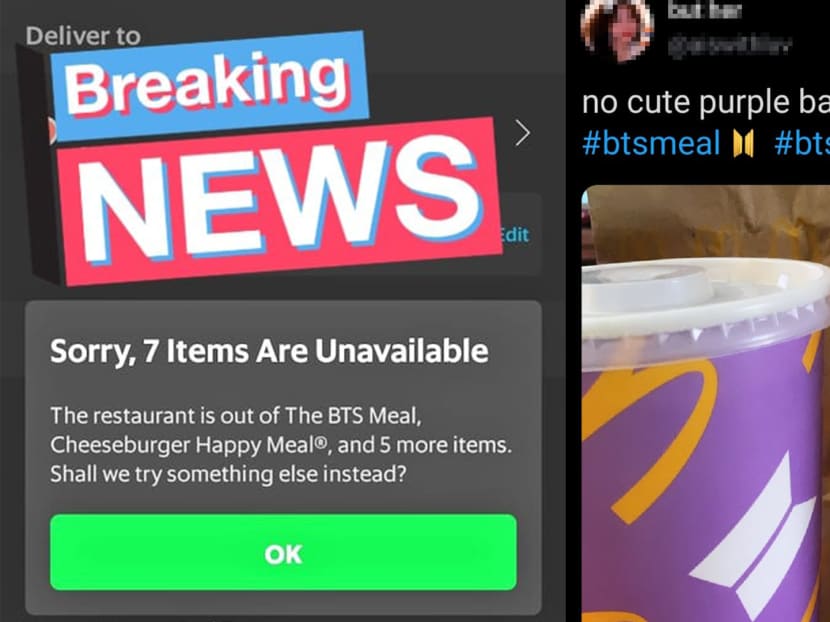 McDonald's highly-anticipated BTS Meal launches today (June 21) at 11am, and it sold out in five minutes, according to netizens who tried ordering the meal.

To prevent massive crowds in these pandemic times (the fast food chain was forced to close several outlets in Indonesia due to the BTS ARMY queue frenzy), McDonald's Singapore has made the meal delivery-only.

According to Instagrammer @ grastyfnf, there were also signs placed at a McDonald's outlet informing people about the delivery policy.


Customers who were buying the meal via McDelivery were asked to wait in a virtual queue to access the order portal. Each meal costs $8.90, and every transaction is limited to a maximum of $80.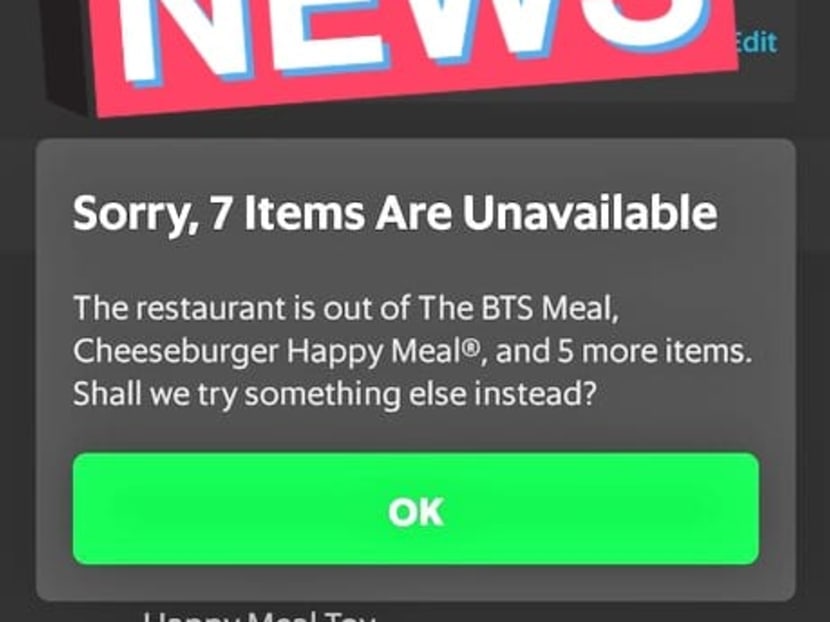 According to Twitter user @chicapicaca, the seven BTS Meal items they ordered were out of stock, only five minutes after the launch at 11am.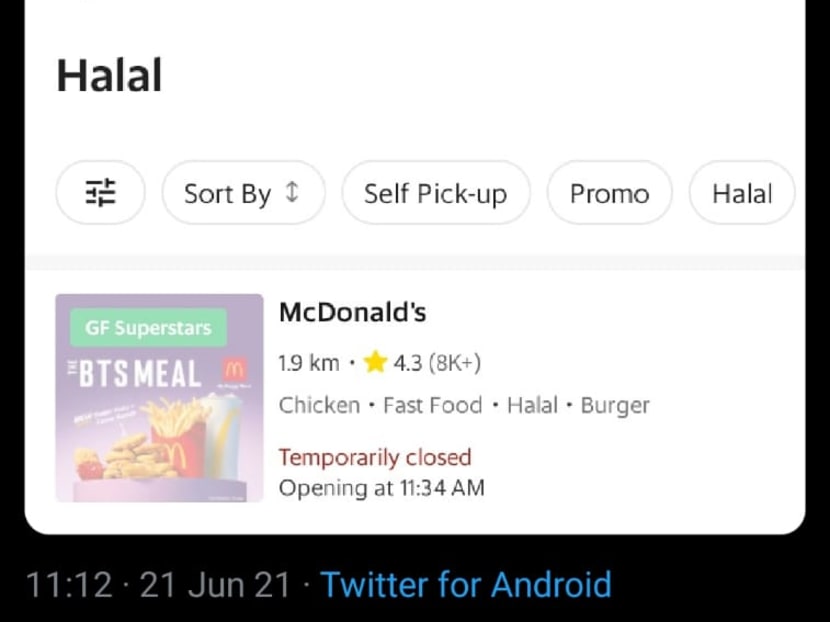 @DeadTS_7 tweeted that they had gotten as far as the checkout page, only to realise their meal was sold out. Ouch.
At 11.20am, the McDonald's outlet at Jurong Green CC had already closed their GrabFood orders.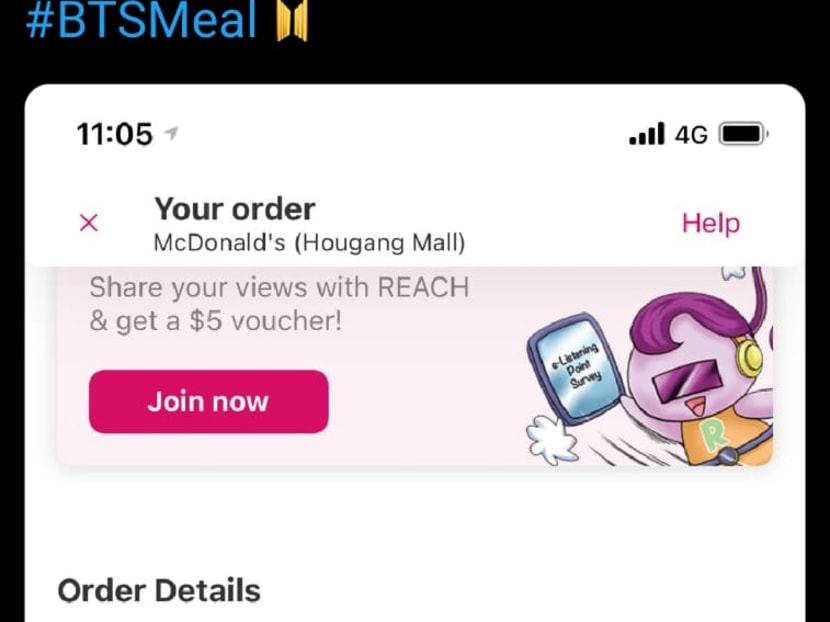 Netizen @ArmyWhoLovesBTS reported better luck using Foodpanda for their order.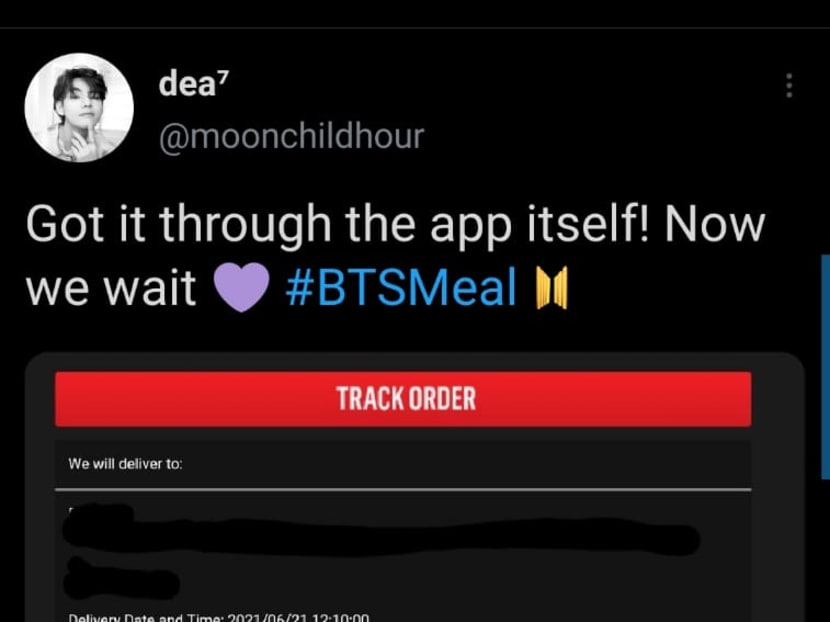 Netizen @moonchildhour says they managed to get the meal via the app before 11.10am.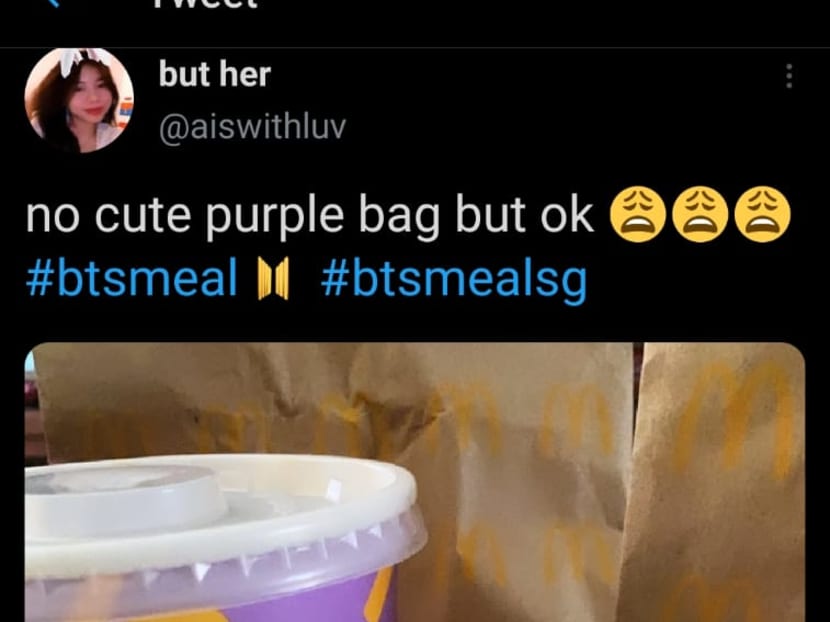 BTS fan @aiswithluve got their order very quickly, but was disappointed to find that it did not come with a BTS logo paper bag (which Carousell scalpers are now selling at $50 a pop on the platform).
Another Twitter user @bbts_jin0204 also tweeted that their order had no BTS-themed paper bag. This would make it harder for the BTS ARMY to enshrine their McDonald's packaging, we guess.

But it's not bad luck that your local BTS Meal came without the coveted purple paper bag — according to McDonald's Singapore, the meal comes with only the BTS logo-fied beverage cup, McNuggets box and a plain brown paper bag, unlike in countries like Indonesia and Malaysia.

In Singapore, the BTS Meal differs from those in other markets. The BTS Meal in Singapore is delivered in a BTS-branded 9-piece Chicken McNuggets box and drink cup – the packaging is available while stocks last. We'd like to assure our customers and BTS fans that The BTS Meal is still available for order via delivery, says a McDonald's spokesperson.

Oh well, Life Goes On.