Pizza Hut's New Bubble Tea Blossom Pizza Taste Test: Nice Or Not?
It comes with tapioca pearls and "brown sugar milk tea sauce".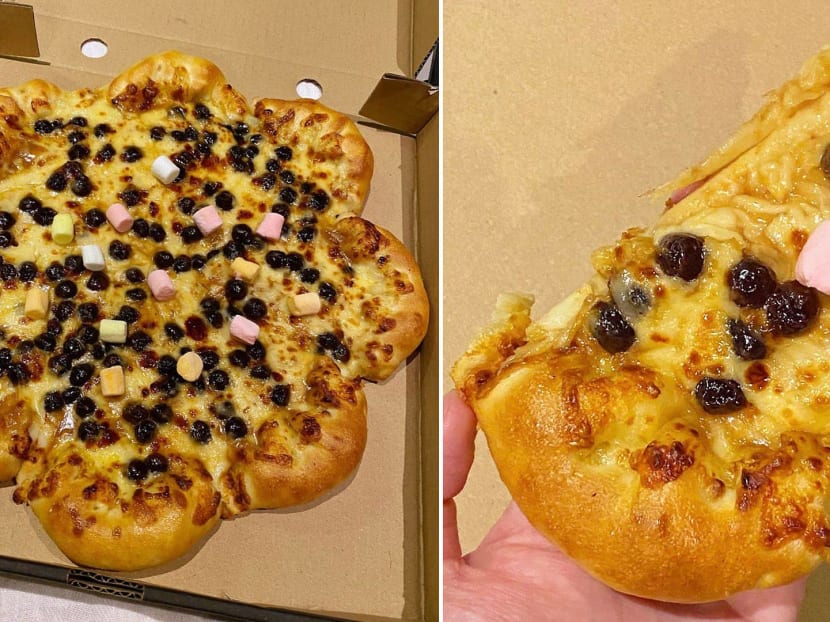 Valentine's Day is over, but here's a pairing that's odder than your friend's dubious new boyfriend. Pizza Hut has launched a Bubble Tea Blossom Pizza, which has bubble tea toppings on cheesy pizza. According to the pizza chain, this union was conceived as Pizza Hut wanted to "unite two of the country's favourite food cravings – Pizza and Bubble Tea".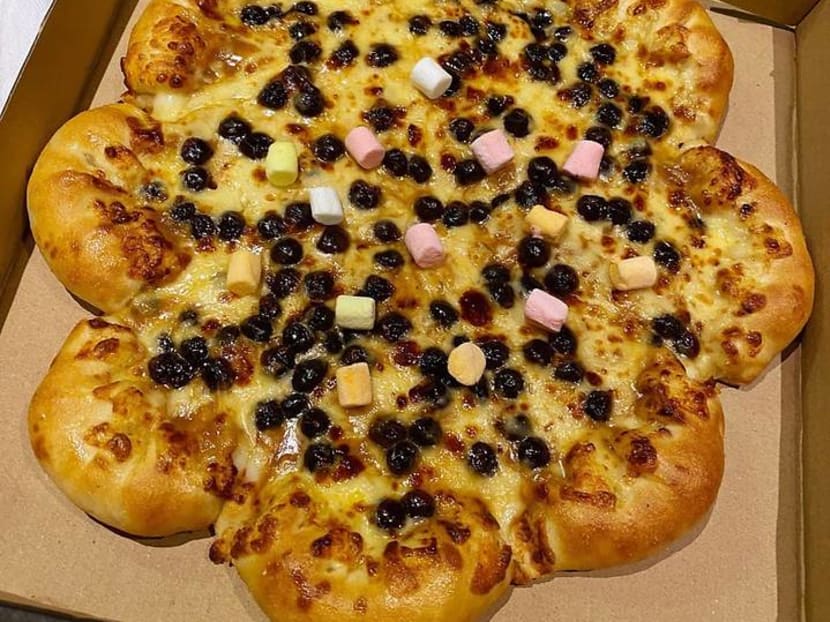 We gingerly scatter the tiny marshmallows on the pizza, and are satisfied with our artwork. The pie's flower shape makes it easier to cut into equal portions (should pizza's OG round shape be revamped? Hmm).

The flower-shaped Bubble Tea Blossom Pizza consists of a classic thick crust mozzarella cheese pizza topped with "chewy bubble tea pearls, bouncy little marshmallows and a sweet and delicious brown sugar milk tea sauce".

We can't imagine what it tastes like, but Pizza Hut markets it as a "perfect sweet and savoury pizza, guaranteeing love at first bite". The pizza is available in three sizes, Personal Pan, Regular and Large. Prices start from $11.80 for a single-pax Boba Set, which comes with a side and drink.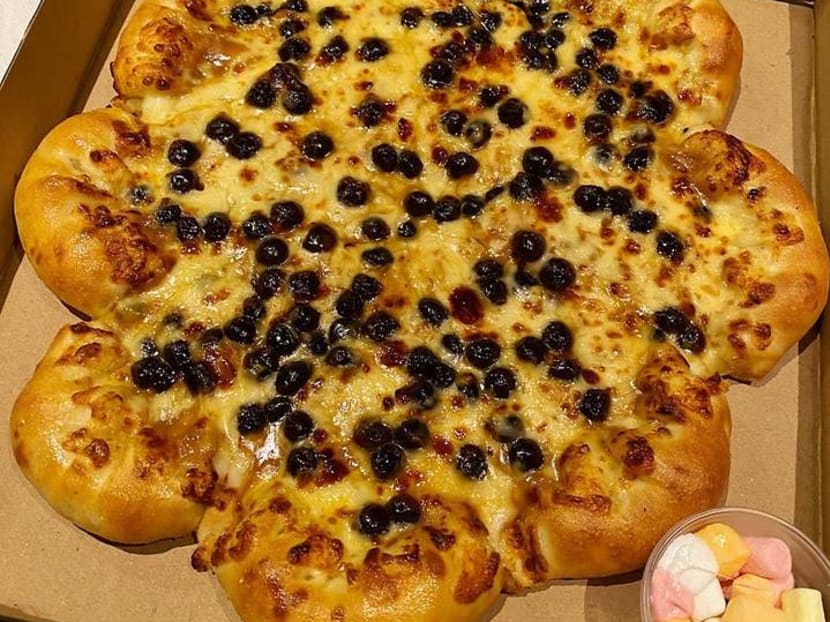 We smell the caramelised scent of brown sugar even before we open the pizza box. At first glance, the pizza looks pretty cute. On top of the melted mozzarella cheese are clusters of brown tapioca pearls, with a cup of marshmallows on the side that has partially melted from the heat emanating from the warm pizza.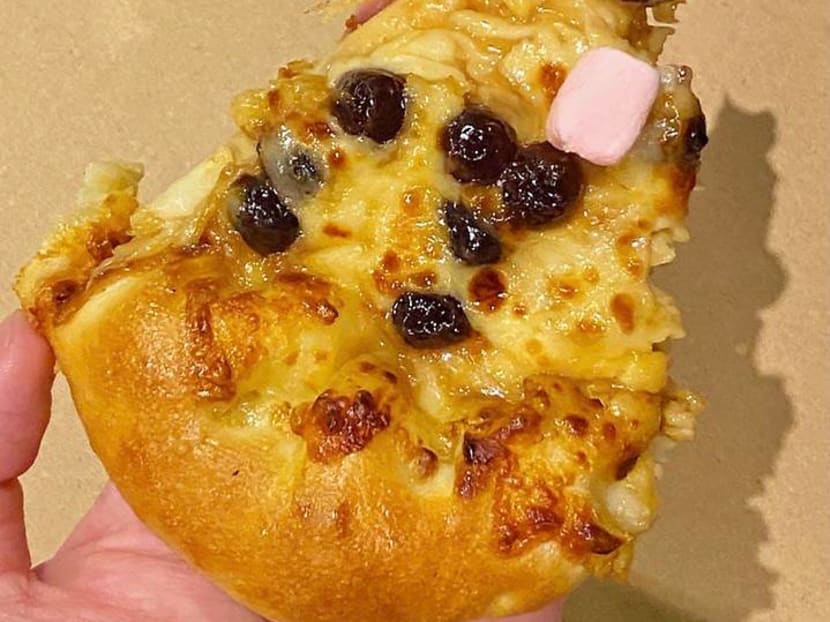 Without the BBT toppings, the mozzarella pizza is pretty satisfying: savoury, oozy and gooey. The pearls add a rather moreish chewiness to our slice. But add the super sweet brown sugar milk tea sauce and marshmallows, and the pizza tastes a tad like someone accidentally spilled a cup of brown sugar pearl milk tea on it.

Not quite the sweet-savoury combo we were expecting (like Burger King's recent Mashed Up Fries offering). But it might be fun to order this for your Chinese New Year gathering, if you want your relatives to discuss something besides your salary.

Available for dine-in and takeaway at 67 Pizza Hut outlets and delivery via www.pizzahut.com.sg.