Popular Geylang Lor 35 Sean Kee Duck Rice Opens Hip New Outlet In CBD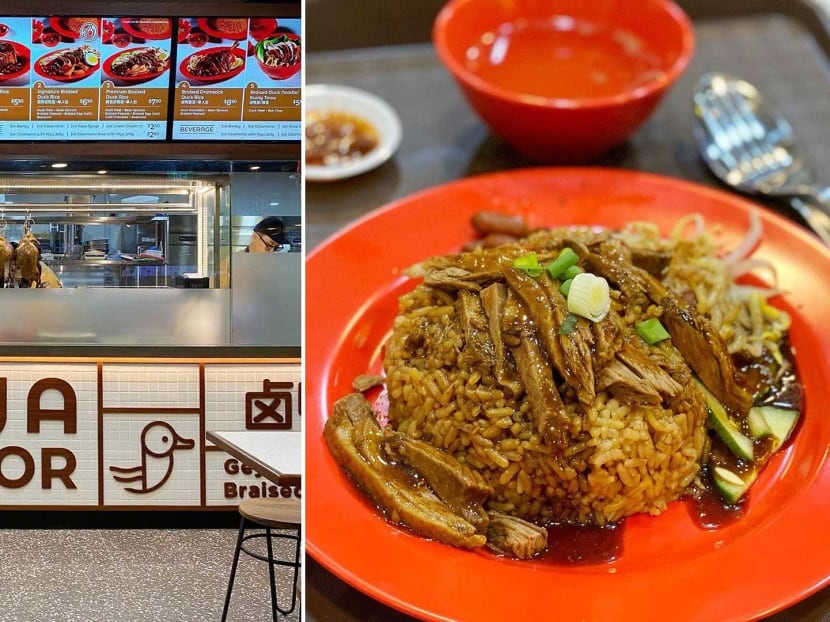 Sin Huat Eating House is a gritty kopitiam along Geylang Lorong 35 with very popular F&B tenants. It's home to Sin Huat Seafood, the zi char stall which was one of the late Anthony Bourdain's favourite local haunts, and Sean Kee Duck Rice, the second generation-run hawker stall specialising in boneless braised duck rice and duck porridge.
The stall is currently operated by three brothers, Ron, Albert and Lawrence Oh, whose father Oh Sia Kee (whom the stall is named after) started the business nearly 40 years ago. Oh, and Sean Kee is not an actual dude. The name is a typo that occurred when the senior Mr Oh registered his business, which is why Sean Kee is still better known as Sia Kee to its customers. (Photo: Ya Lor's Facebook)
Perhaps to appeal to millennials working in the CBD, the Oh brothers recently teamed up with the owner of Pezzo Pizza and Crave Nasi Lemak (the latter a partnership with another famous hawker stall ⁠— Selera Rasa Nasi Lemak at Adam Road Food Centre) to open a second, modernised outlet at Guoco Tower in Tanjong Pagar. The casual eatery's name? Ya Lor ('ya' being the Chinese word for duck, while 'lor' is Hokkien for braised). Brilliant.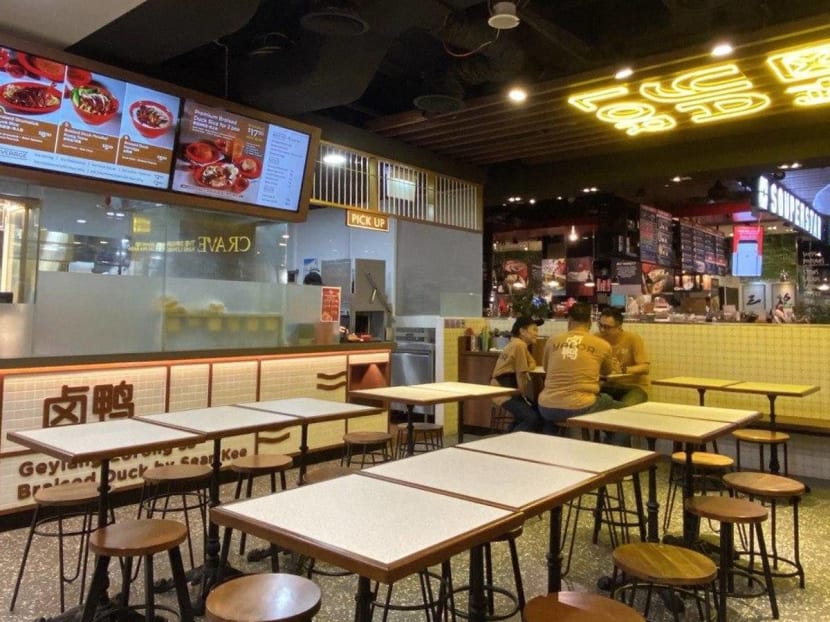 The spacious self-service restaurant is modelled after a vintage kopitiam, albeit with hipster accents like a neon signboard. But it is air-conditioned, and much comfier than Sean Kee's original digs in Geylang. When we drop by just before lunchtime, it's completely empty, though it starts to get crowded after 12pm.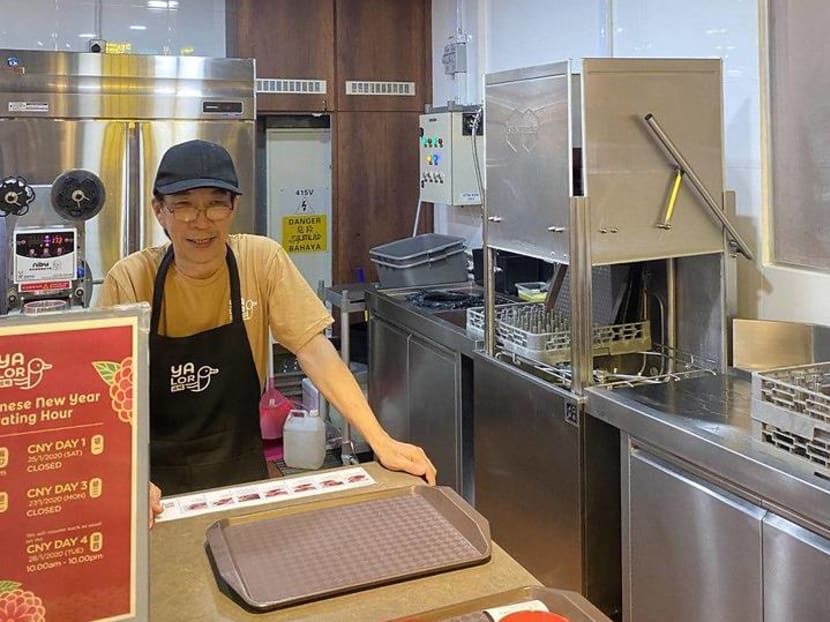 You place your order at the cashier and collect your food at the pick-up counter when it's ready. We are helped by a genial uncle who shows us where to get cutlery and chilli (the service here, we must say, is exceptionally good with cheerful, super friendly staff).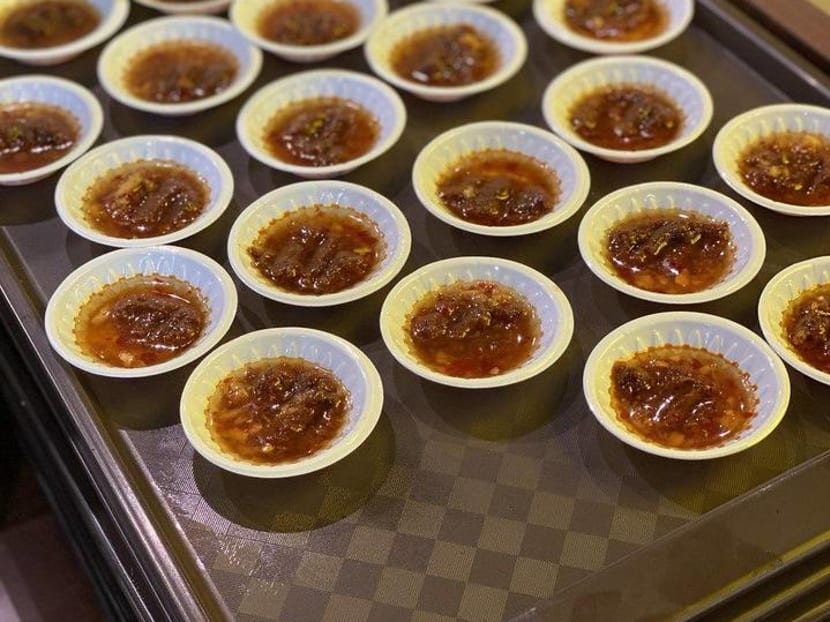 Sean Kee's signature house-made sambal chilli with a vinegary kick is also offered here, scooped by the staff into little plastic saucers. We had to take a few more saucers when we wanted more chilli (a communal container would be more environmentally-friendly).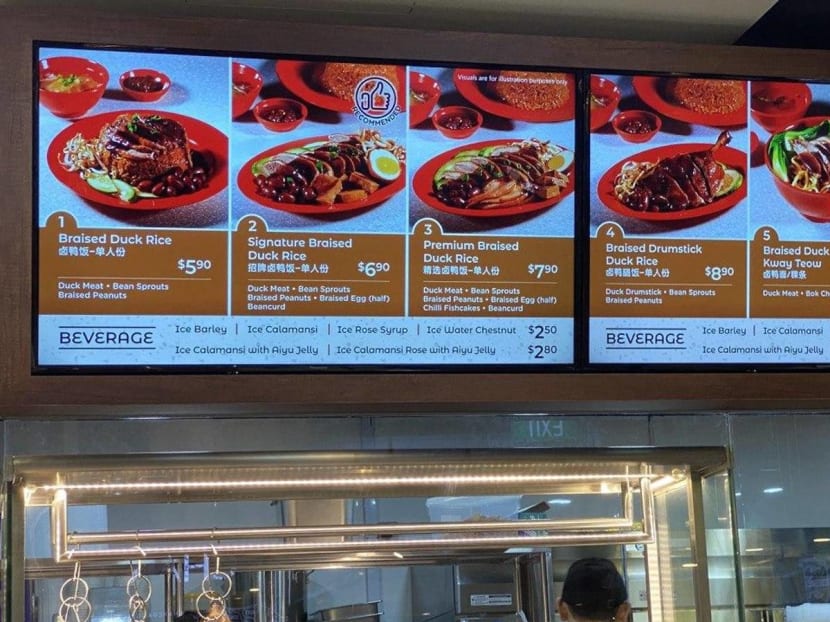 Sean Kee's bestsellers are all here, including the Signature Braised Duck Rice ($6.90) with braised duck meat, peanuts, half a braised egg, braised beancurd and bean sprouts. There is a Premium Braised Duck Rice ($7.90) with additional chilli fishcakes. The eatery also serves Braised Drumstick Duck Rice ($8.90) as well as Braised Duck Noodle/Kway Teow ($5.90) and Braised Duck Porridge ($5.90). If you have a dining companion, you can also opt for the Premium Braised Duck Rice Set for two pax ($17.90), which comes with your choice of two beverages.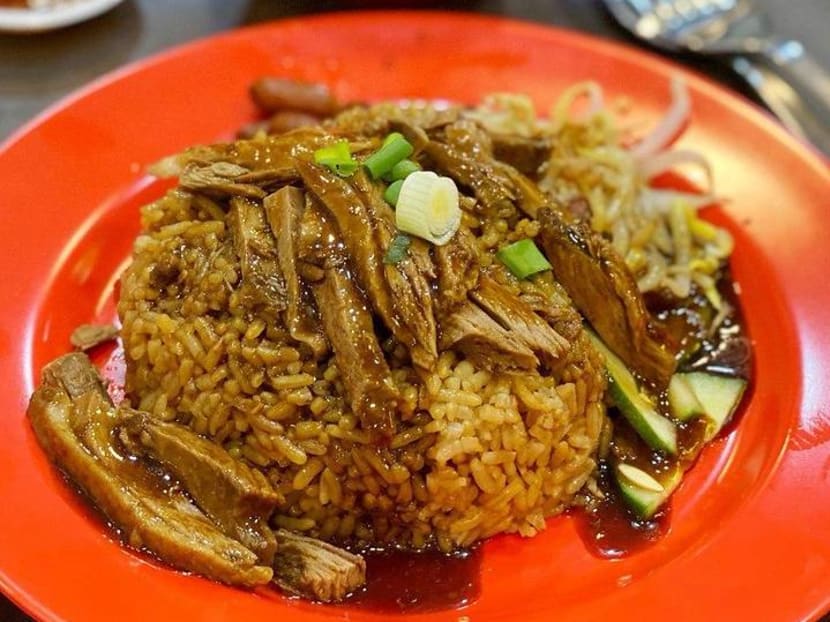 We have never tried Sean Kee's much raved-about food and feel only slightly peckish, so we order the most basic plate of Braised Duck Rice to sample. It's slopped onto the same red melamine plate as the Geylang outlet, but costs about $1 more than the OG stall (hey, we're in the CBD now).

Sean Kee stresses that its braised soy sauce is made sweeter than usual, which suits us fine. We usually avoid old-school soy-braised food after trying too many aggressively salty dishes, but Sean Kee's braised sauce is moreish and quite umami, draped on tender slices of duck that's not too dry. We inhale the fab vinegar-spiked sambal chilli, which cuts the sweetness of the sauce. Pity about the overcooked, soggy rice soaked in a puddle of braised sauce and the tiny pile of listless taugeh and cucumber.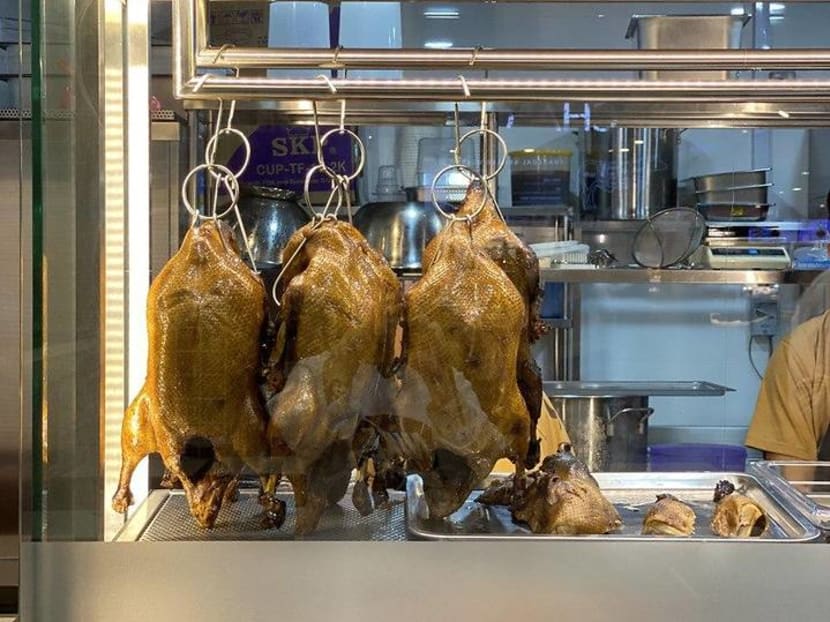 Ya Lor is an eatery that's truly made for millennials who like hawker food, but want to savour it in comfortable, air-conditioned surrounds (there is, of course, a premium price to pay). Its duck rice is pretty comforting and tasty, though we could do without the overly soggy rice. We'd order the duck kway teow to try next time.

#B2-32 Guoco Tower (formerly Tanjong Pagar Centre), 1 Wallich St, S078881. Open daily 10am-9pm. www.facebook.com/yalorsg.

PHOTOS: YIP JIEYING