Queues, Big Pot To Tapow Nam Sing Hokkien Mee Seen At Ion Hawkers' Street Opening
Lines formed 20 minutes after the food enclave opened today.
It's 10.15am on a random weekday during Phase 2 (Heightened Alert), and the stores at Ion Orchard mall are still sluggishly preparing to open for the day. At new food enclave Hawkers' Street, an elderly uncle in a fake Gucci cap is slyly testing whether he could slip past the barrier posts and into the shop, which is having its grand launch at 10.30am today (June 3). He dutifully steps back and waits when a staff informs him about the opening time.

It's perhaps unsurprising that there are already people waiting to enter Hawkers' Street — the hawker centre-themed eatery that has been garnering buzz online for weeks. 8days.sg first reported in May this year that it was opening at the basement of the glitzy Orchard Road mall.

What's exciting about the enclave is that it houses six famous hawker brands that any foodie worth their salt would know, under one centrally-located roof: Old Airport Road Food Centre's Nam Sing Hokkien Fried Mee, Famous Eunos Bak Chor Mee, Beach Road Scissors-Cut Curry Rice, Ann Chin Popiah, Jian Bo Tiong Bahru Shui Kueh and popular newcomer King of Fried Rice. There's also a generic kopi and dessert stall that sells beverages and chendol.

This means that you will no longer have to travel islandwide to chow down on dishes from some of your favourite hawker stalls. The spacious unit — which costs half a milion to set up and takes over defunct food court-style eatery Let's Eat! — can seat 90 pax once dining restrictions are lifted. Each stall is also outfitted with a signboard that's identical to the brand's original one.

Hawkers' Street is run by Universal Dining, a concept under local food service provider Select Group, which also operates Chinatown Food Street and International Food Hall at Changi Airport's Terminal 4.

Select Group's executive director Jack Tan (pictured), 52, tells 8days.sg that the June 3 opening date had been finalised before the announcement of Phase 2 (HA). The Group had decided to open as planned despite the no dine-in rule, as Jack reckons: "I'm confident that there'll be a takeaway and delivery crowd."

All six hawker stalls are currently offering delivery under GrabFood, Deliveroo and Foodpanda, though there's a 3km distance limit. "We're planning for islandwide delivery," Jack shares.
Select Group directly partners the six featured hawker brands, most of which are family-run. According to Jack, the company has plans to rope in more famous hawkers for "five to 10 Hawkers' Street outlets in different zones [around Singapore]".

As for why and how these hawkers are chosen, he explains: "The mini criteria is that all these hawkers must be popular and have long queues." Other hawkers he's keen to partner include Tiong Bahru Hainanese Boneless Chicken Rice, Hong Lim Market & Food Centre's Teochew-style Ah Heng Duck Rice, Old Airport Road's Western Barbeque, ex-Jumbo chefs helmed pao fan chain San Pin Pao Fan and Jiak Song Mee Hoon Kway, which is opened by MasterChef Singapore contestant Aaron Wong.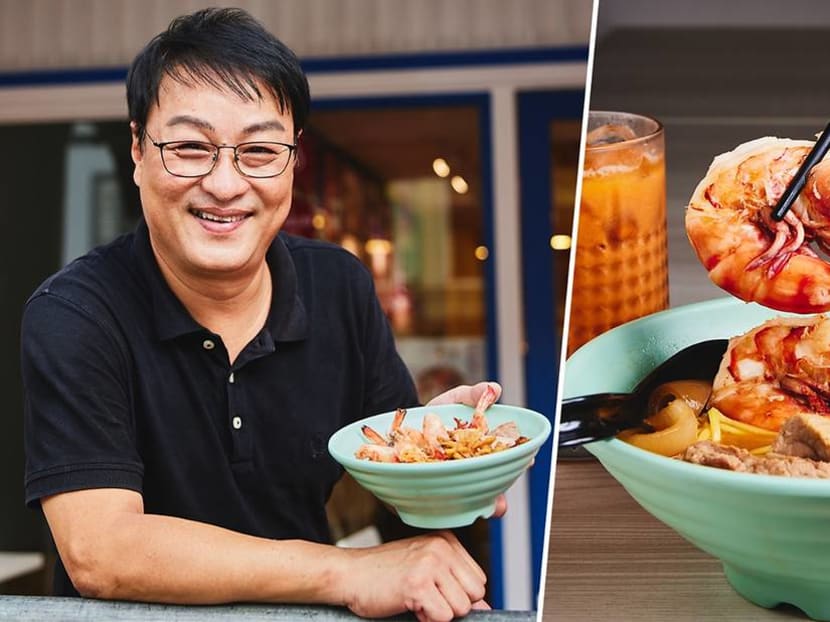 Jack says he's also considering looking for a "big prawn noodle hawker". He had previously approached Zion Riverside Hawker Centre's famed Fresh Taste Big Prawn Noodle, formerly known as Noo Cheng Adam Road Prawn Mee (Zion Rd), who turned down Select Group's proposal "due to certain reasons".

In an 8days.sg report, Fresh Taste's owner Teo Aik Hua (pictured above) disclosed that he had been approached by "many investors including the Killiney Group", but declined to partner them as he was apprehensive about working with strangers. He eventually opened his own prawn mee restaurant at South Bridge Road with a childhood friend.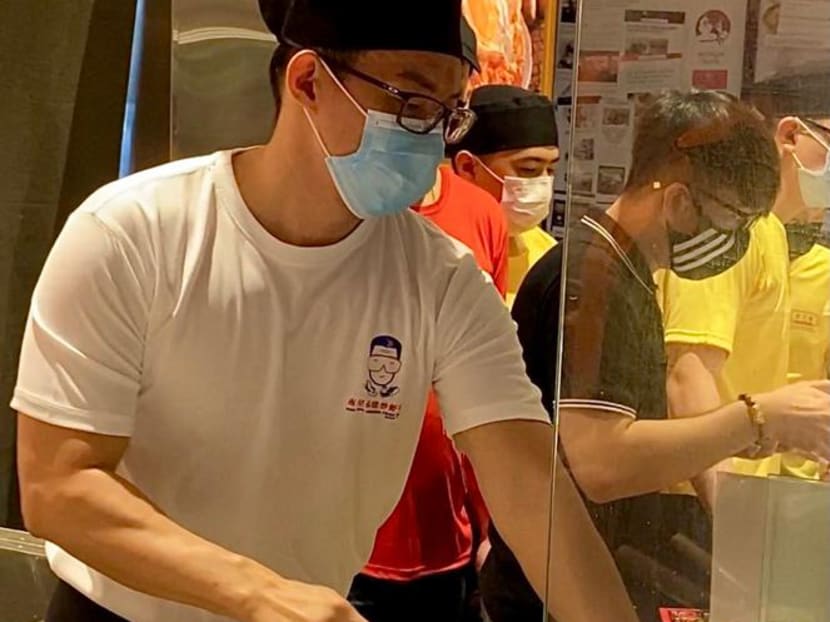 Some of Hawkers' Street's stalls, like Nam Sing Hokkien Fried Mee, are run by younger-gen hawkers at Ion Orchard. Jack explains that the modernised, air-conditioned mall setting with trendy wood detailing is more attractive for next-gen hawkers who are considering whether to take over their parents' businesses. "It's important to preserve our UNESCO hawker culture," he says.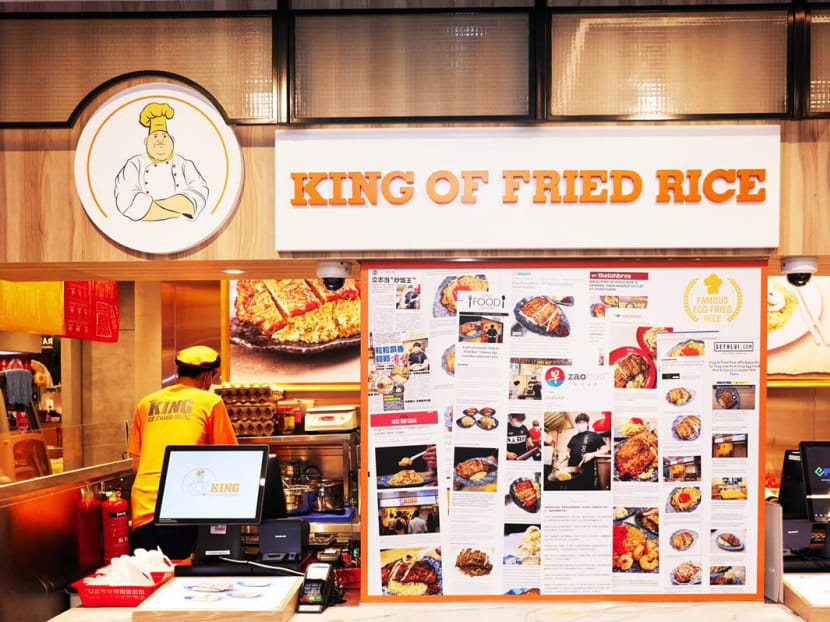 Due to the overhead costs of an Orchard Road eatery, the prices here are "slightly higher" than what you'd expect to pay at the original hawker stalls. "We still try to keep prices competitive and reasonable," says Jack, who estimates that each dish will cost a few cents to a dollar extra on average at Ion Orchard.

For instance, King of Fried Rice's Pork Cutlet Egg Fried Rice, which costs $6.50 at its heartland outlets, is priced at $6.90 here while Nam Sing's classic $5 Hokkien Mee is now $6. "We have fried rice here to attract the youngsters, as they like fried rice," notes Jack.

We're not sure if it's our island's notoriously kiasu culture, but within about 20 minutes after Hawkers' Street's opening, about eight to 10 customers have started lining up at the stalls. Most of them make a beeline for Nam Sing and King of Fried Rice.

One customer is clearly here to win, as they had brought along a large thermal cooker for their Nam Sing bulk order. We observe that doing so may probably delay your reunion with the famous Hokkien mee, because the noodles are fried à la minute, and large orders take even longer to cook.

Meanwhile, here's what you can order from the stalls: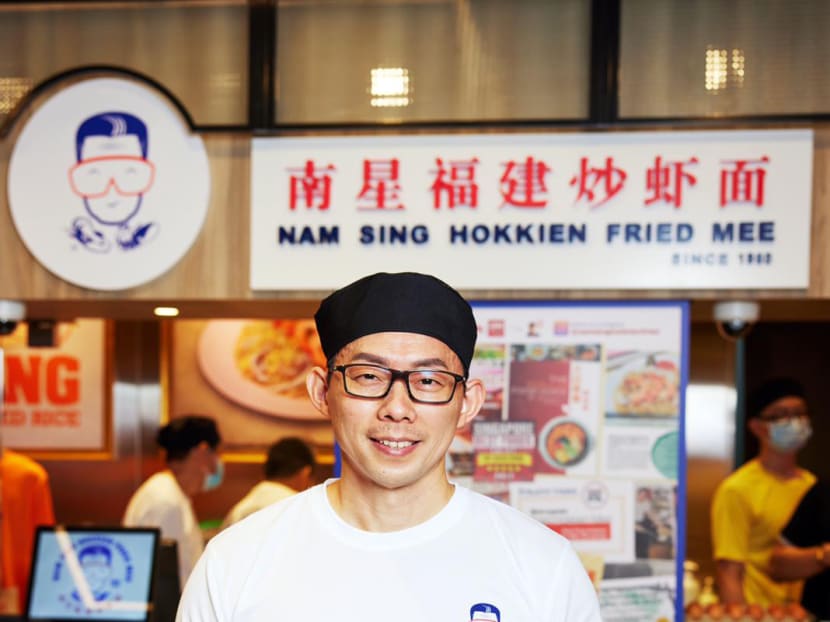 Run by: Boyish, muscular third-gen hawker Albert Ng, 48, whose father and two uncles took over the Hokkien mee-frying­­ ropes from his grandfather. The senior Ng brothers still helm the OG Nam Sing stall at Old Airport Road, while Albert mans the Ion Orchard outlet.

Run by: Fifth-gen hawker Ler Jiewei, 36, who left a banking job to carry on his family's business.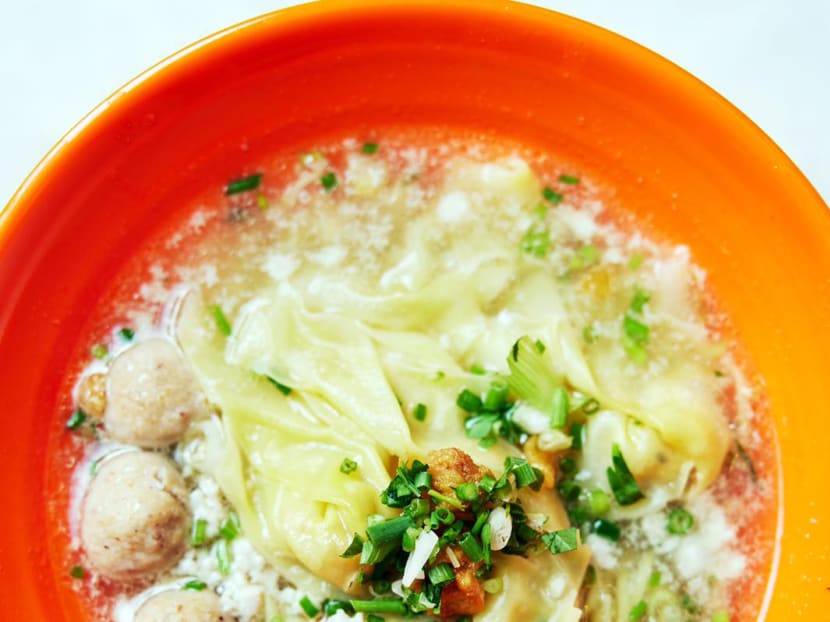 Run by: 24-year-old ex-Jumbo chef Lester Li, who parlayed his fried rice expertise into an F&B empire in just three years, since opening at Golden Mile Tower in 2019. KoFR now has eight outlets in Singapore, including its latest Ion Orchard branch.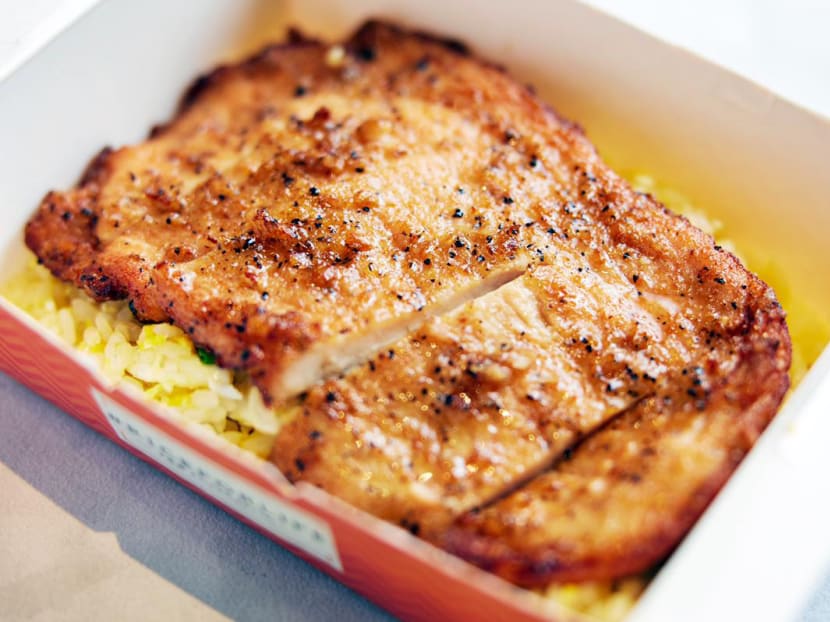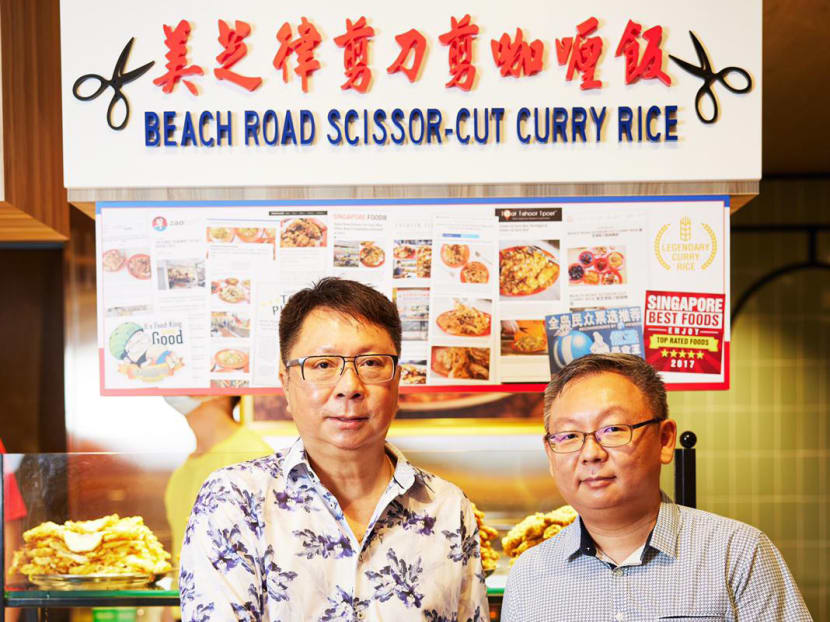 Run by: Benjamin Goh (pictured with his uncle Bob), 41, who is the fourth-generation owner of the popular Jalan Besar supper spot.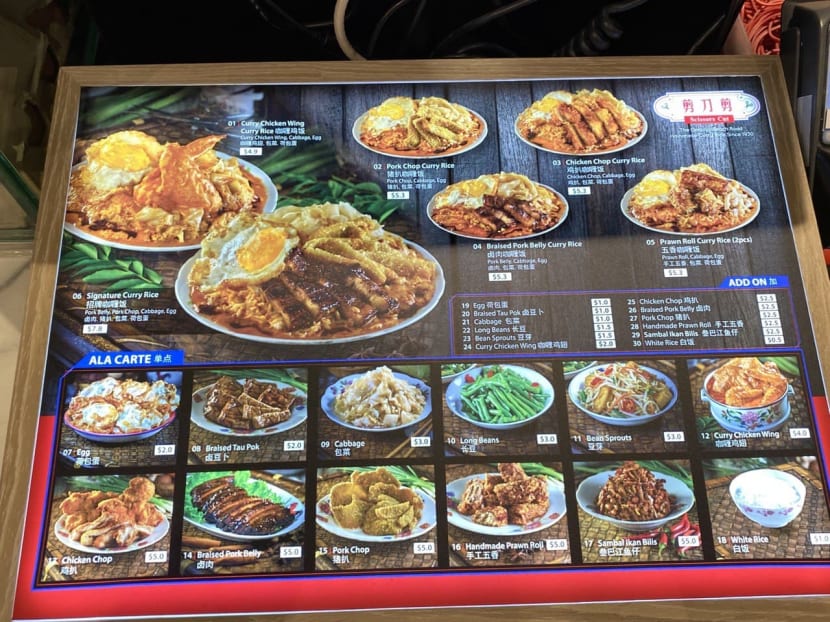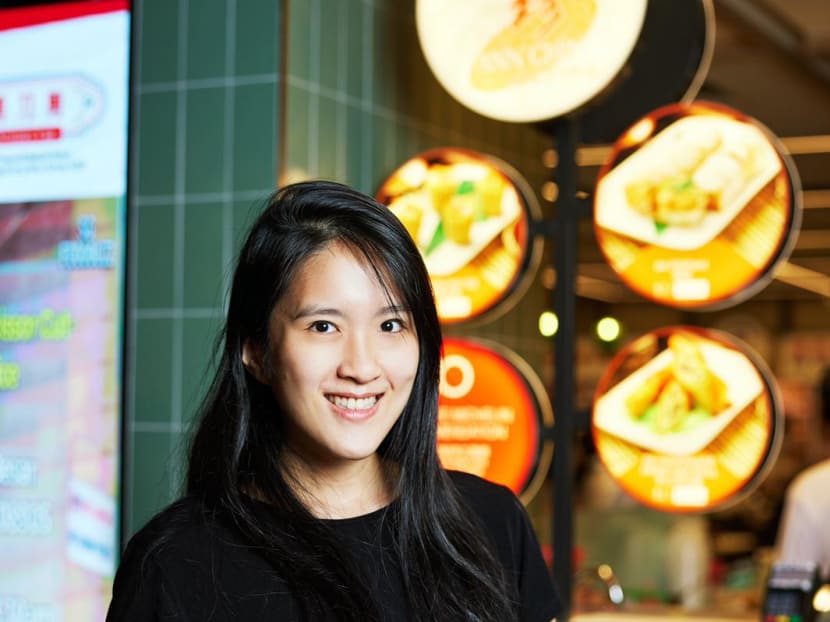 Run by: Pamela Tan, 32, whose family founded popiah specialist Ann Chin in 1958.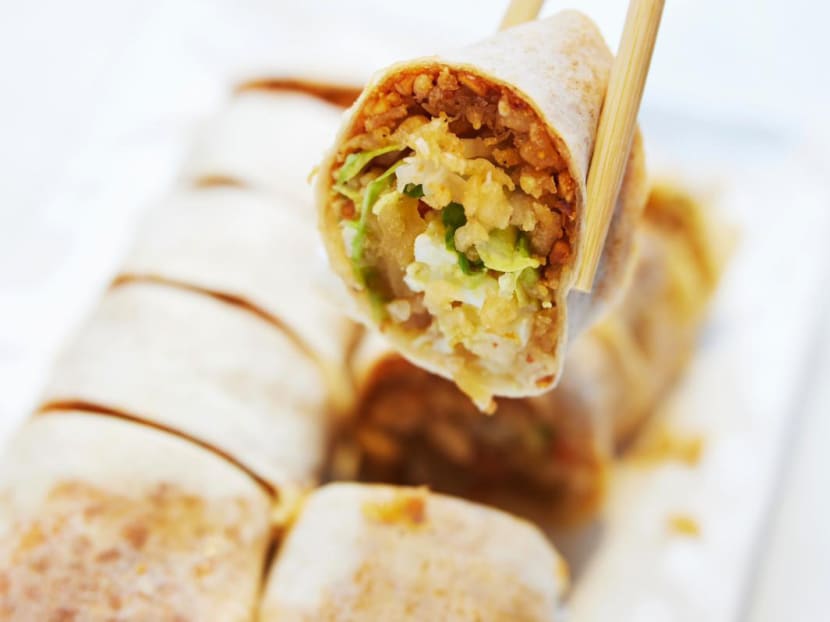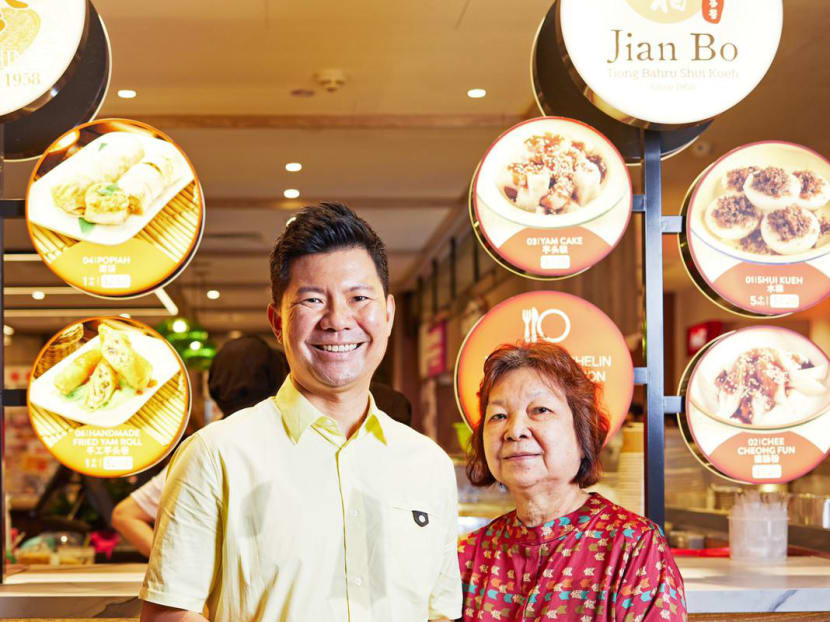 Run by: Eric Ang, 42, and his mum Toh Lai Hueh, 69. Eric's parents had taken over the business from a Teochew immigrant in the '90s, and expanded the Jian Bo brand into an ubiquitous chwee kueh chain.

#B4-66 Ion Orchard, S238801. Open daily 10am-10pm.

Photos: Kelvin Chia & Yip Jieying