Salted egg fish skin most fattening CNY snack, say A*STAR nutrition researchers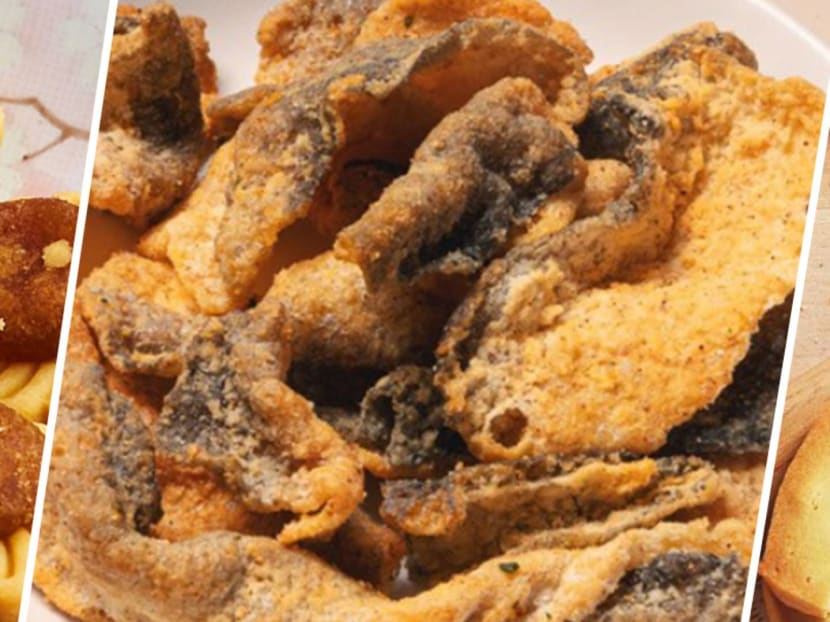 Chinese New Year is next week, but most of us are already munching on jars of tidbits. But all this indulgence is inevitably going to our waistline — a fact that's reinforced by A*Star's food and nutrition researchers.

The nutrient contents of 30 CNY snacks were the focus of a study titled "Energy Density and Nutrient Contents of Selective Chinese New Year Snacks", which was published in Foods Journal in August 2020.
The study is conducted by an A*Star team which includes Professor Christiani Jeyakumar Henry, a senior advisor at the Singapore Institute of Food and Biotechnology Innovation (SIFBI).

In their findings, the researchers highlighted the energy density (aka calorie count), sodium and fat content per 100g of each "commonly consumed" snack, which the team bought from a NTUC FairPrice supermarket.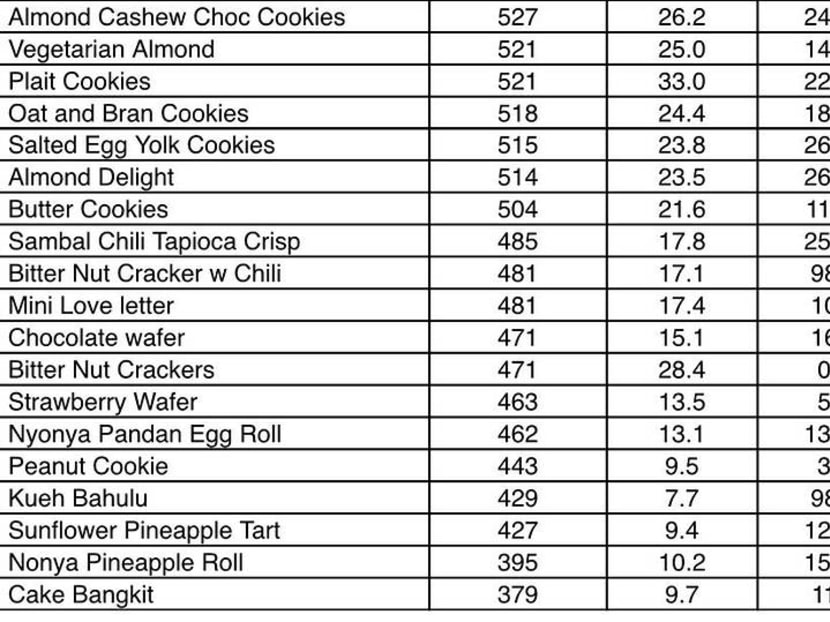 Salted Egg Fish Skin, which topped the list with 51.9g of fat per 100g. In comparison, the least fattening snack out of the 30 studied is Kueh Bangkit, which has 9.7g of fat per 100g.

To our surprise, open-faced pineapple tarts are relatively benign, coming in at #28 with 9.4g of fat per 100g. But good luck if you like hae bee hiam rolls (#8, with 28.3g of fat per 100g), and the deceptively harmless-looking Arrowhead Cracker, which has 49.2g of fat per 100g.

Conspicuously missing from the list are the popular bak kwa and kueh lapis, which could definitely give salted egg fish skin a run for its money. Also missing is salted egg potato chips (perhaps the researchers wanted to leave some snacks for us to enjoy without guilt?).

We have reached out to A*Star to find out why, and will update this story when we hear from them.

To find out whether CNY snacks or bubble tea has more calories, click here.
​​​​​​​Main photo: Alvin Teo/ Ealbert Ho/ Crusty's