Taman Jurong Halal Zi Char Stall Has $8 Sliced Fish Steamboat & Har Cheong Gai
One of the best value-for-money zi char stalls we've tried.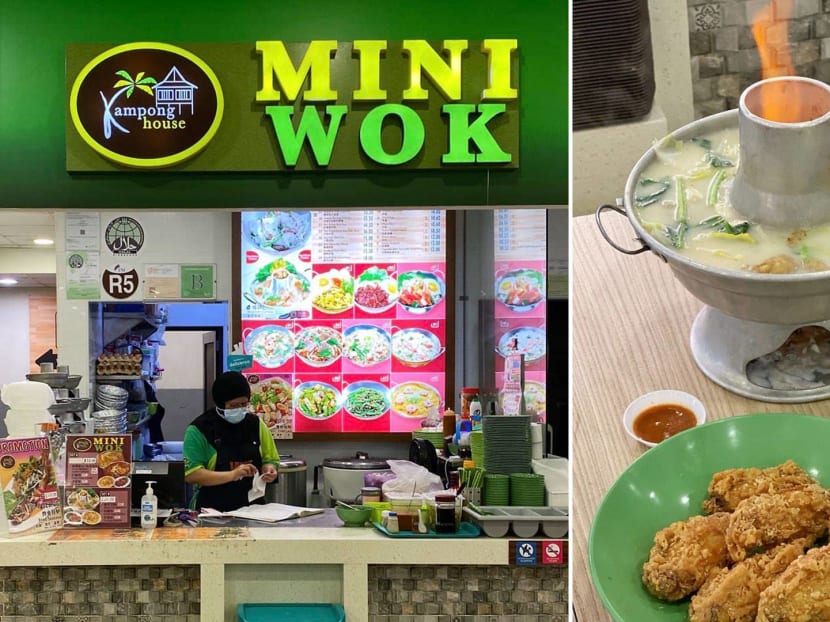 Taman Jurong is home to a lot of foodie gems, like an 81-year-old hawker's chwee kueh stall and the popular 58 Bak Chor Mee. There's also a food court at SuperBowl Jurong called FM Foodmore, which is hidden behind the massive Sheng Siong supermarket along Yuan Ching Road.

If you can't find the food court, look out for a blue Foodmore signboard in front of the open-air carpark.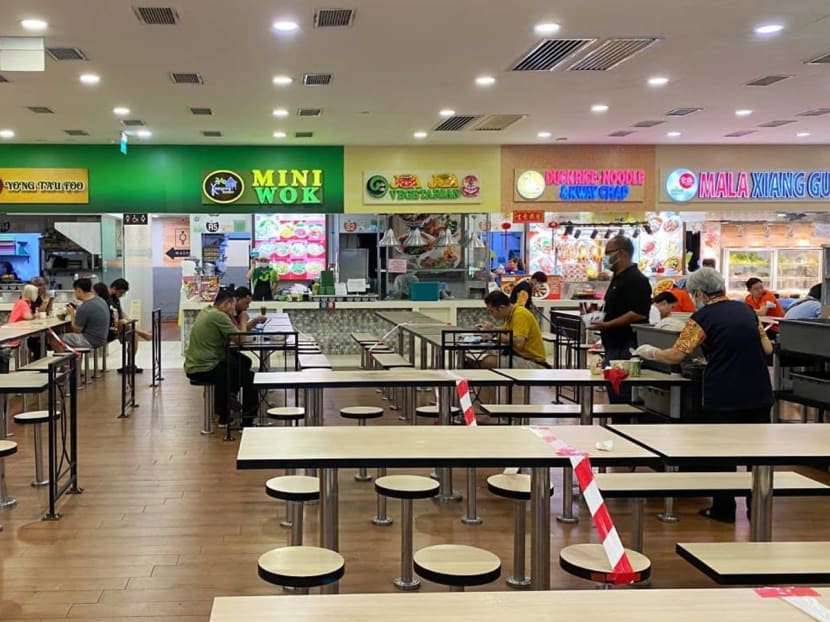 The kopitiam is spacious, with stalls selling dishes like mala xiang guo, vegetarian fare, Western food, prata, dim sum and stewed soup. The drinks stall serves a decent cup of Kopi ($1.10).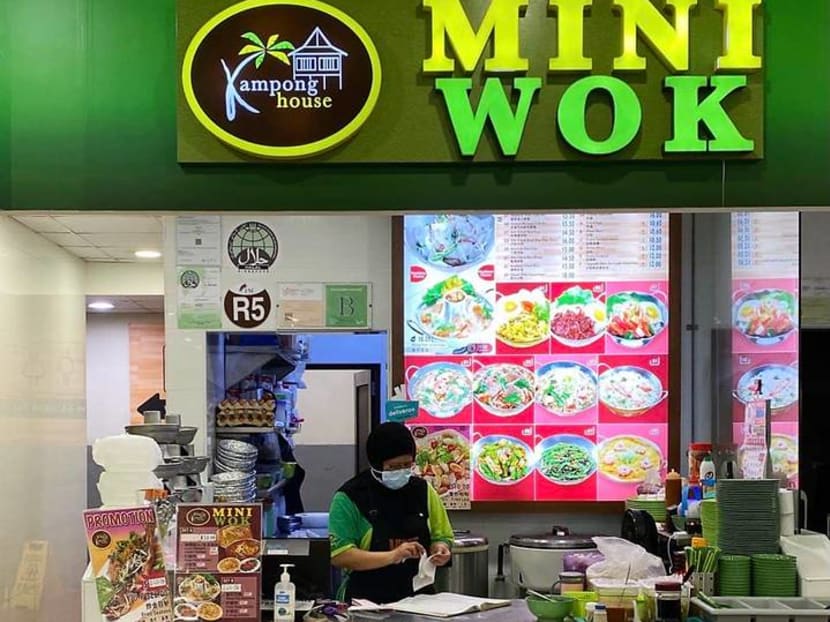 The best stall, in our opinion, is an unassuming unit named Kampong House Mini Wok, which serves halal-certified zi char at very wallet-friendly prices.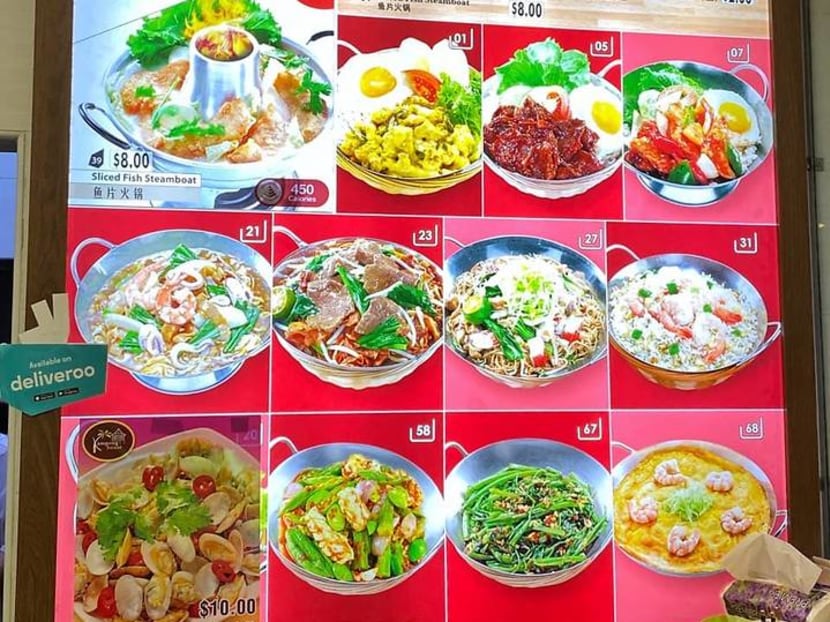 It has rice sets like Salted Egg Chicken ($5.50), Assam Batang Fish ($5.50) and Black Pepper Beef ($6.50) as well as San Lor Hor Fun ($5) and Seafood Fried Rice ($5.50). You can also get sides like Prawn Omelette ($6) and Petai with Sotong ($12).

There's also Fried Seabass at a promotional price of $20 (usual price $28) done in your choice of either Assam or Hong Kong-style.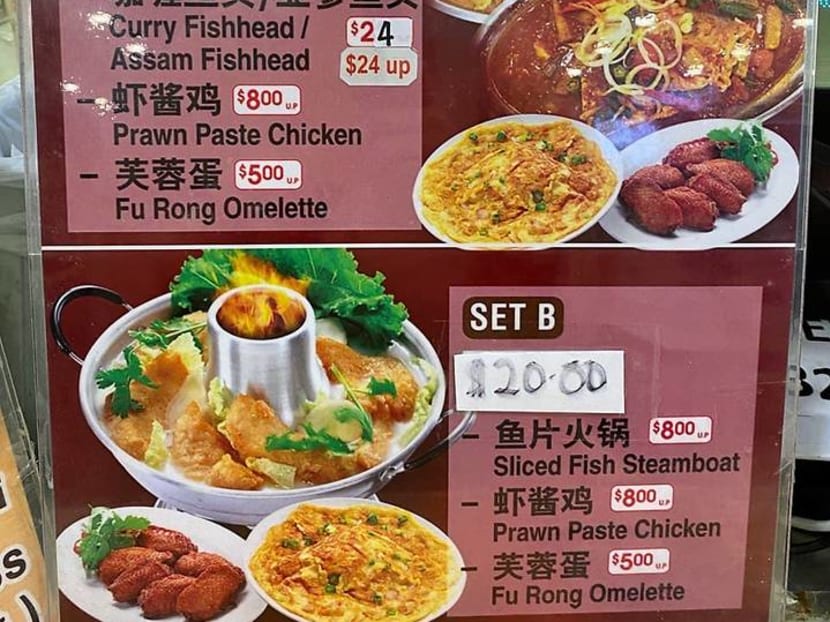 But what catches our eye is a little sign advertising two meal sets. Set A ($32) consists of Curry/Assam Fishhead (usual price $24), Prawn Paste Chicken (usual price $8) and Fu Rong Omelette (usual price $5), while Set B ($20) has Sliced Fish Steamboat (usual price $8), Prawn Paste Chicken and Fu Rong Omelette.

The stall staff informs us that each set can feed three to four pax, and there's no surcharge over the Chinese New Year period. Being a huge fan of sliced fish soup, we opt for Set B. White rice is sold separately from the set ($0.60 a bowl), and you can upgrade your plain rice to Garlic Fried Rice (add $2).

What we get is pretty impressive for $20 zi char:
Steamboat lit up upon serving.

Our sliced fish soup comes in an old-school aluminium moat hotpot loaded with fried fish chunks, veggies, tomatoes and tofu. The ginger-spiked milky soup is thick and robust, and the fresh, springy fish slices are generously portioned.

But the steamboat fire only burnt for a few extra seconds after we precariously carried it to our table (the stall is self-service only), so the fish soup gets cold really fast in the air-conditioned kopitiam.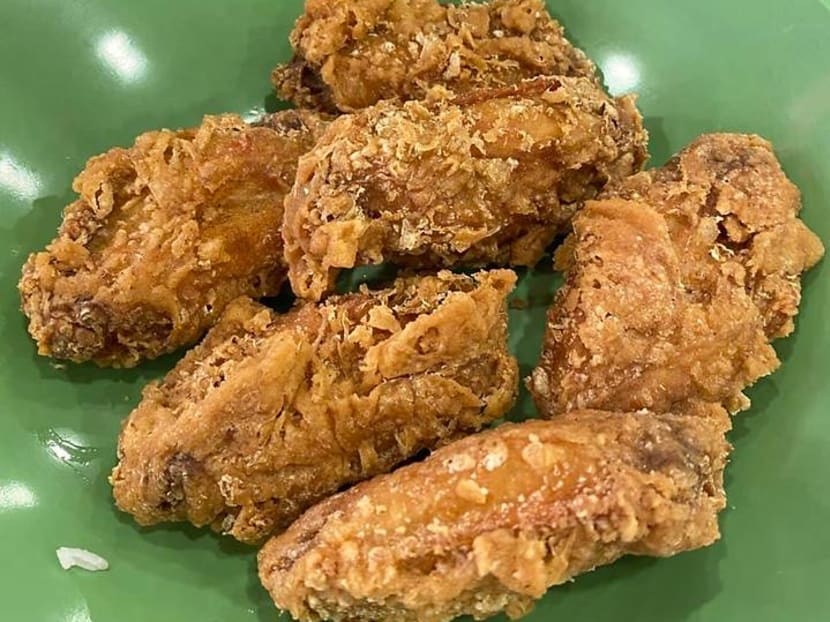 This is the best har cheong gai we have tried in Singapore so far. Each plump piece of chicken mid joint wing is juicy, with crispy skin that's redolent of prawn paste's funky umami flavour. Intensely delicious.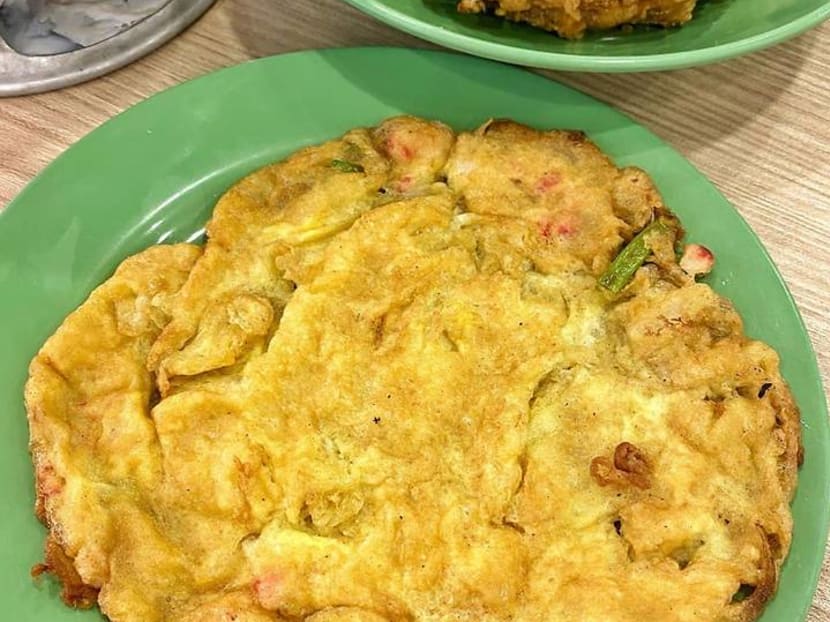 Compared to the sliced fish steamboat and har cheong gai, the fu rong omelette is fairly unmemorable. It's a fluffy, not-too-greasy disc studded with bits of veggies and prawns. It rounds up our meal pretty nicely, but everyone will be fighting for the har cheong gai.

While Kampong House Mini Wok's staff tells us the steamboat set can feed up to four pax, we reckon the portions are more suitable for three hungry adults. We will be back to try the assam fish head set.

Kampong House Mini Wok, FM Foodmore, 3 Yuan Ching Rd, S618642. Open daily 10am-9.30pm. Delivery available via GrabFood and Deliveroo.

PHOTOS: YIP JIEYING