Yakiniku Restaurant With Mini BBQ Grill & Set Meals From $9.80 Opening In Seletar
No, it's not Yakiniku Like.
Yakiniku-Go is another casual Japanese barbecue restaurant targeted at couples (or the solo diner) — it boasts small electric grills for parties of one, or a maximum of two within booth seats. Not to be confused with Yakiniku-Like, a similar casual barbecue concept from Tokyo that set up an outpost in Singapore a year ago. Yakiniku-Go, opening in February 2021 at Seletar Mall, is by RE&S Enterprises', the company behind other Japanese eateries like Kuriya and Ichiban Sushi. The 68-seater joint with a pork-free menu has affordable sets that come with Japanese rice, soup and a choice of kimchi, radish or mixed salad. But here's the catch, diners only have 50 minutes to enjoy their meal — we assume because they want to turn over tables quickly given the relatively low prices here.
The most affordable set meal on the menu is the Chicken & Beef Set ($9.80), which gets you 100g of both chicken and beef short plate slices. In comparison, Yakiniku Like's meals start from $7.80 for a 100g pork-and-chicken set, sans beef. Here, there's also a Karubi Set ($9.80) which includes only the boneless beef short ribs for 100g. Or if you prefer a slightly fancier meal, go for their Signature Yakiniku-GO Set ($15.80), with half a rib-eye steak, beef short plate and beef tongue (160g portion in total). The eatery's priciest set is the Wagyu Tokujou Karubi Set ($26.80), with 100g of wagyu chuck short ribs.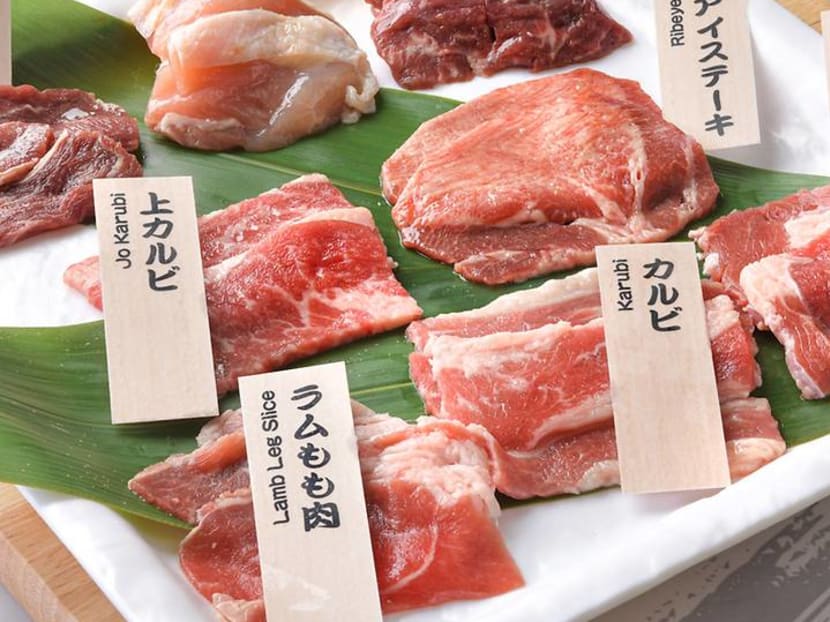 You can also order your meat a la carte — like this platter. It includes six types of beef cuts: short plate, rib-eye, flap meat, boneless short rib, outside skirt steak, beef tongue. There's also some chicken and lamb.


There are four types of sauces to choose from: the House Special Yakiniku Tare, Spicy Yakiniku Tare, Miso Tare and Negi Shio Tare, the last one made with Japanese leek, lemon, lime, yuzu and orange for a tangy kick.

Yakiniku-Go opens early Feb at #01-49/50/51/52/53 Seletar Mall, Sengkang West Ave, S797653. Open daily 11am - 10pm, last orders at 9pm.

Photos: Yakiniku-Go Singapore