Olivia Restaurant Opens Cheesecake Café; Famous Basque Burnt Cheesecake & New Desserts On Menu
Popular Spanish eatery Olivia opens Queic cafe, which specialises in cheesy bakes like its signature burnt cheesecake-tart.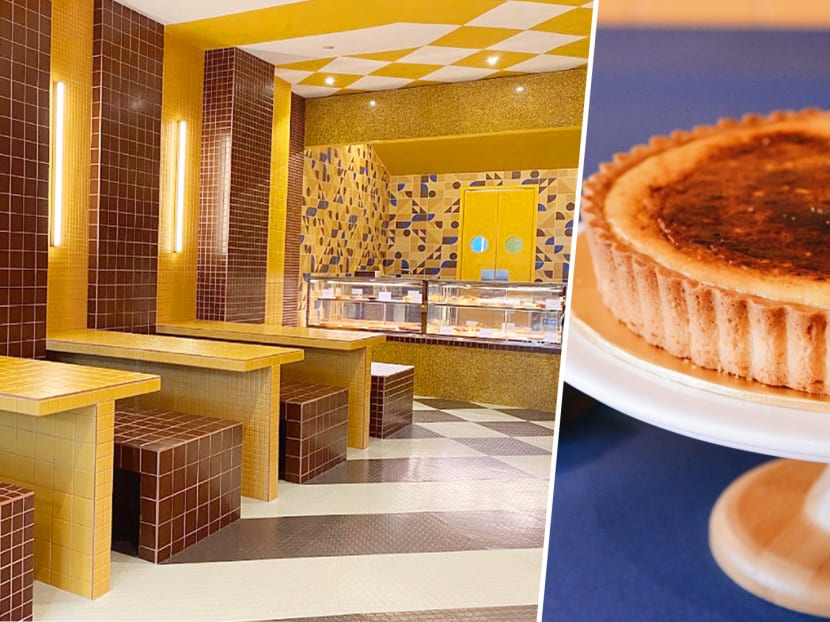 The Basque burnt cheesecake gained worldwide popularity circa 2018 and has remained in vogue ever since. It was reportedly first created in La Viña restaurant in San Sebastián, Spain, some 30 years ago. The Spanish import soon spawned durian and truffle-spiked versions in Singapore. Catalan restaurant Olivia Restaurant & Lounge on Keong Saik Road was one of the first eateries to locally introduce this light, creamy-centred bake with a singed caramelised top. Chef and co-owner Alain Devahive formerly worked at the now-defunct Catalunya in The Fullerton Pavilion after cooking for almost a decade at the iconic el Bulli restaurant in Spain. Olivia's rendition of the Basque burnt cheesecake – which took food director and Alain's wife Celina Franco "months to perfect" – became so popular, it recently inspired a cafe and bakery dedicated to all things cheesecake, and it's called Queic (say "cake").
The 16-seat space on Kreta Ayer Road – just around the corner from Olivia restaurant – launched without fanfare on October 12. It serves a range of cheese-centric bakes, including the brand's signature take on Basque burnt cheesecake, which is more like a cheese tart (see below).
All photos cannot be reproduced without permission from 8days.sg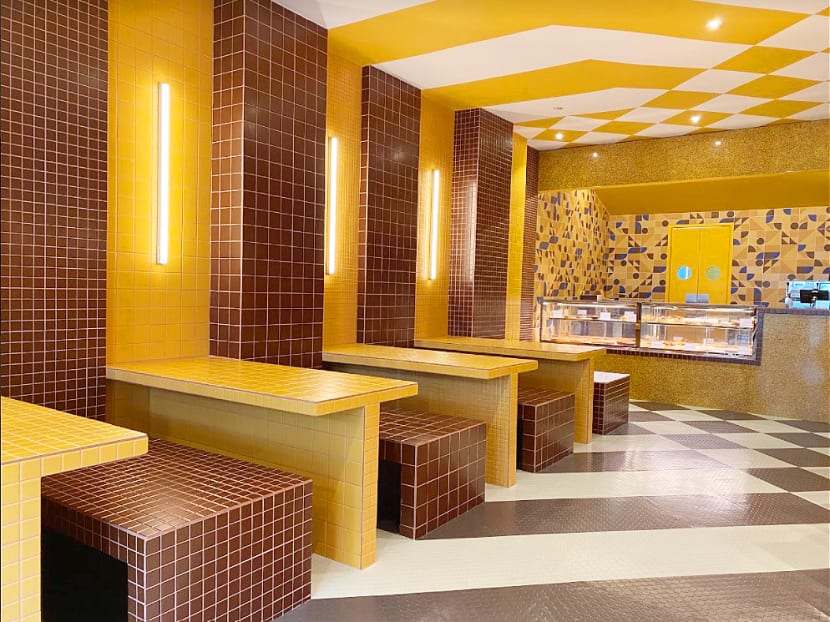 Olivia Restaurant & Lounge's Basque burnt cheesecake was an "unexpected success", a spokesperson for the eatery tells us. It was so well-loved that many customers returned to the restaurant specifically for the dessert, which led to the idea of a standalone cake shop. The restaurant spent "months" on recipe development before unveiling Queic.
The chic cafe is dominated by mustard and brown tiled walls, tables, and bold black-and-white patterned flooring.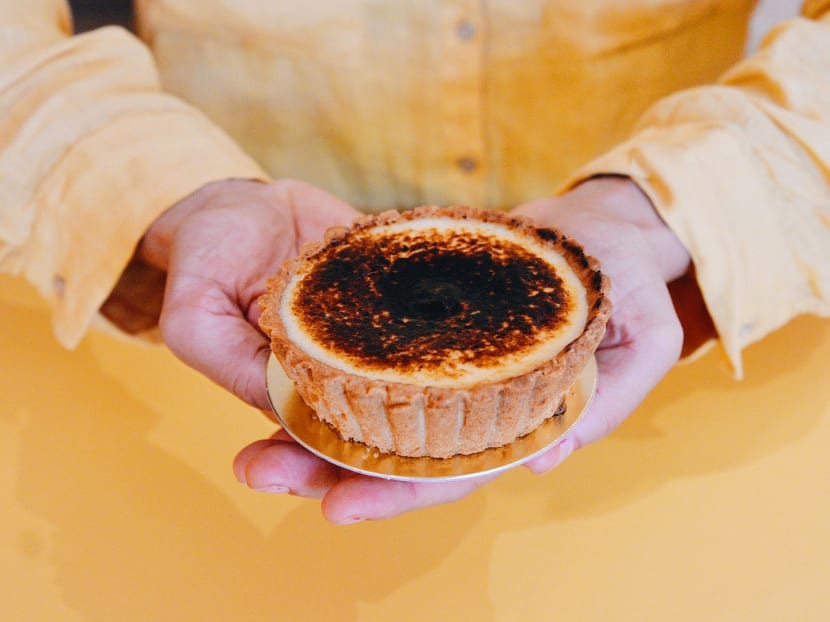 The self-service outfit currently offers seven items — all of them brand new, except for the original and chocolate versions of Olivia's signature cheesecakes . The cheesecakes are produced on-site at Queic by Olivia's staff, as the Kreta Ayer space also houses the main restaurant's production kitchen. Coffee, tea and soft drinks are also sold here.
Here are some of the pastries you can expect:
Olivia Restaurant's rendition of Basque burnt cheesecake is a little unique. While the original from Spain is crustless and custardy with just cream cheese, the restaurant's version is as much a cheese tart as it is a cake. An oozy, savoury-sweet blend of cream cheese and funky Spanish blue cheese with a scorched crown is housed within a crunchy, buttery almond sable pastry casing. While Olivia restaurant sells this by the slice, Queic serves it whole in four sizes, starting from a petite four-inch number that feeds one.​​​​​​​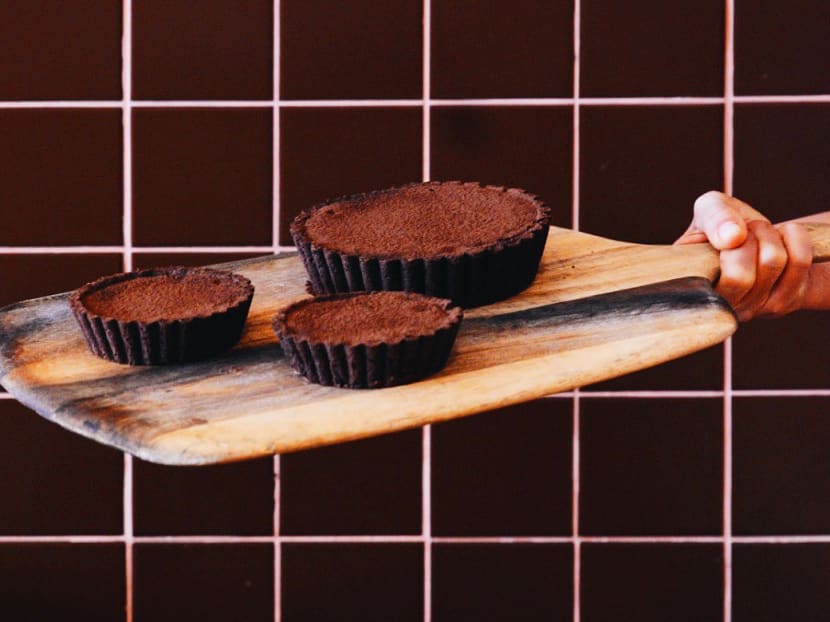 This one's for chocolate fiends: a rich, cocoa-spiked version of Olivia's signature dessert.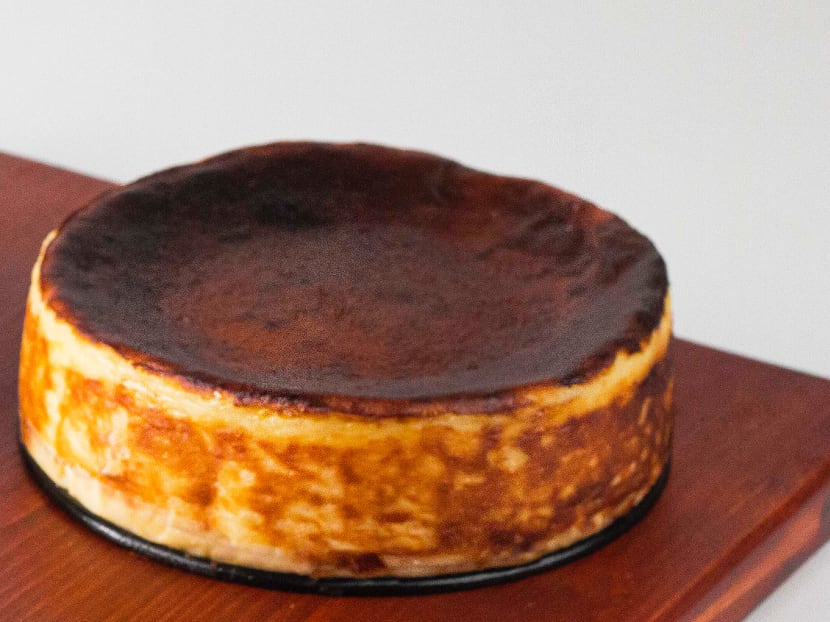 This new creation is closer to the crustless Basque burnt cheesecake that most of us are familiar with. However, instead of just cream cheese as found in the traditional version, some unpasteurised Idiazabal sheep's cheese from Basque Country is added to the mix, lending its smoky, buttery notes for complexity.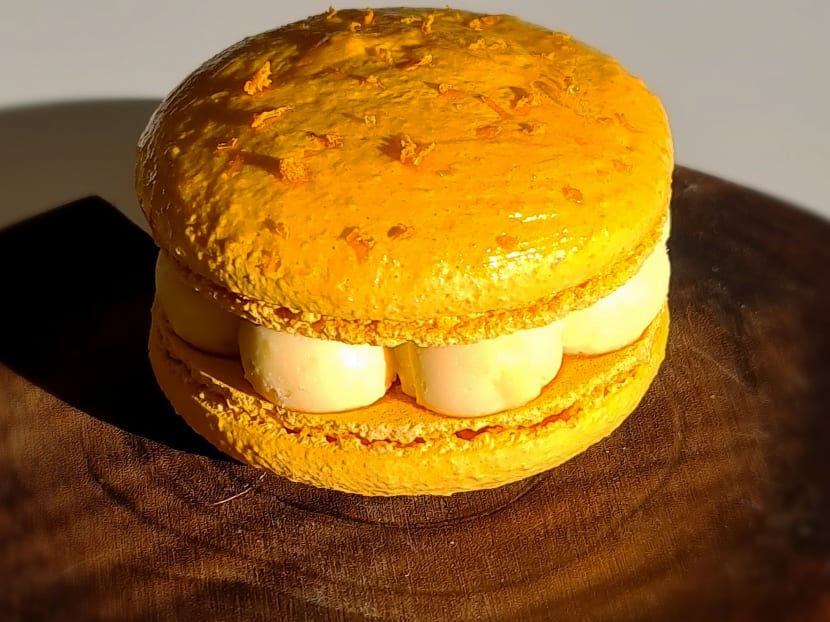 A large macaron stuffed with orange yuzu compote, almond sponge and New York cheesecake filling. Feeds up to two pax.
A classic denser NY-style cheesecake with a biscuit base.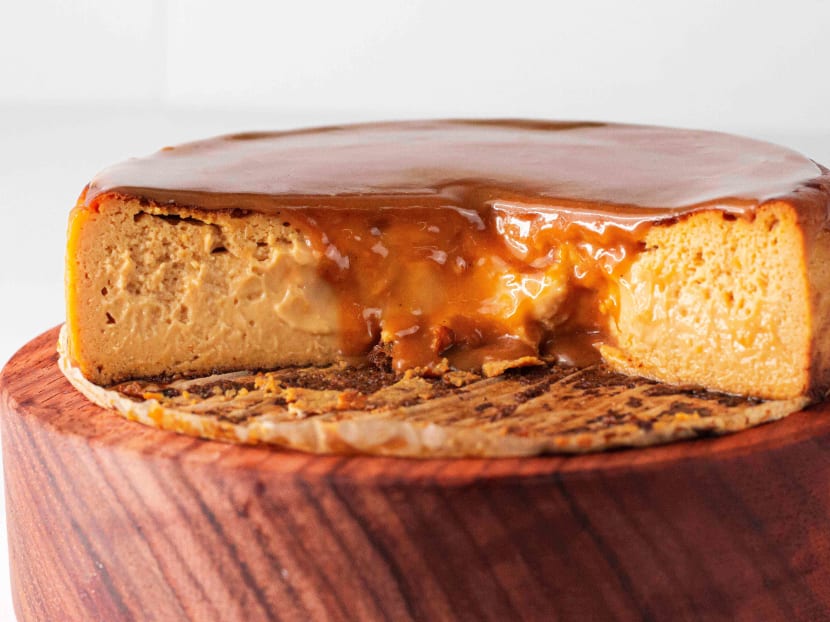 A cream caramel cheesecake finished with a glossy coat of salted caramel.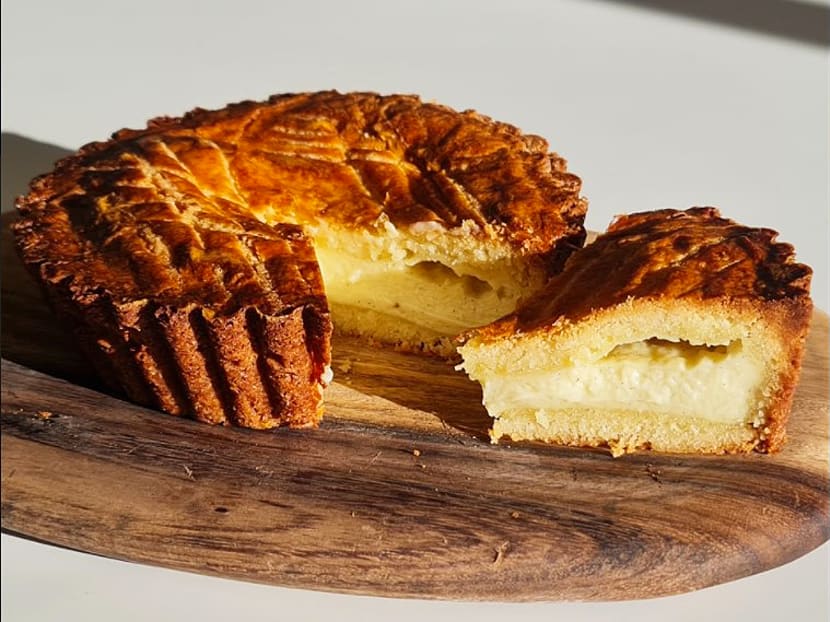 The only non-cheesy item on the menu for now. A traditional dessert from Basque Country that features buttery, almond pastry and a rum-and-vanilla pastry cream filling.