Taiwanese Engineer Quits Job To Open Chic Eatery Serving Tasty Oyster Mee Sua, Fried Chicken
She serves Taiwanese street food classics from $7.90 at her cosy Chinatown restaurant.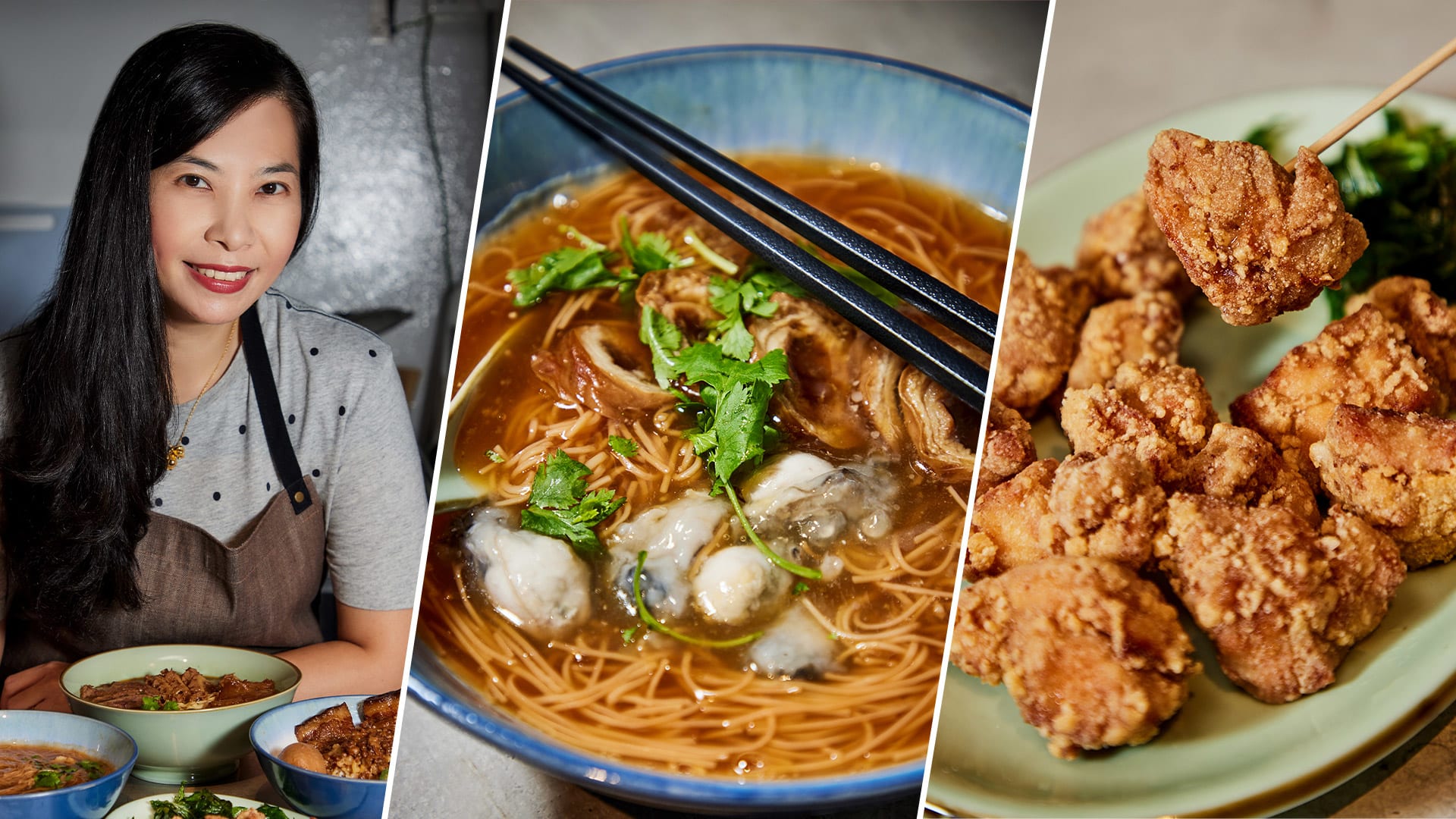 With enticing street food like oyster mee sua and lu rou fan (braised pork rice), it's no wonder Taiwan is one of our food-obsessed nation's favourite travel destinations. As we patiently wait for Taiwan's entry into our list of vaccinated travel lanes, here's a new spot to stave off your cravings.

Located in the same building as WeWork Chinatown (opposite Hong Lim Complex), Want Food Taiwanese Delights is a retro-chic eatery owned by first-time restaurateur Morgan Liu, 40. Born in Taipei, the Singaporean PR relocated to Singapore for work six years ago. She's been with the same semiconductor company as a principal engineer before quitting a few months ago to pursue her dream of opening a restaurant. 8days.sg checks out the small but elegant space serving comforting street eats from her country.
All photos cannot be reproduced without permission from 8days.sg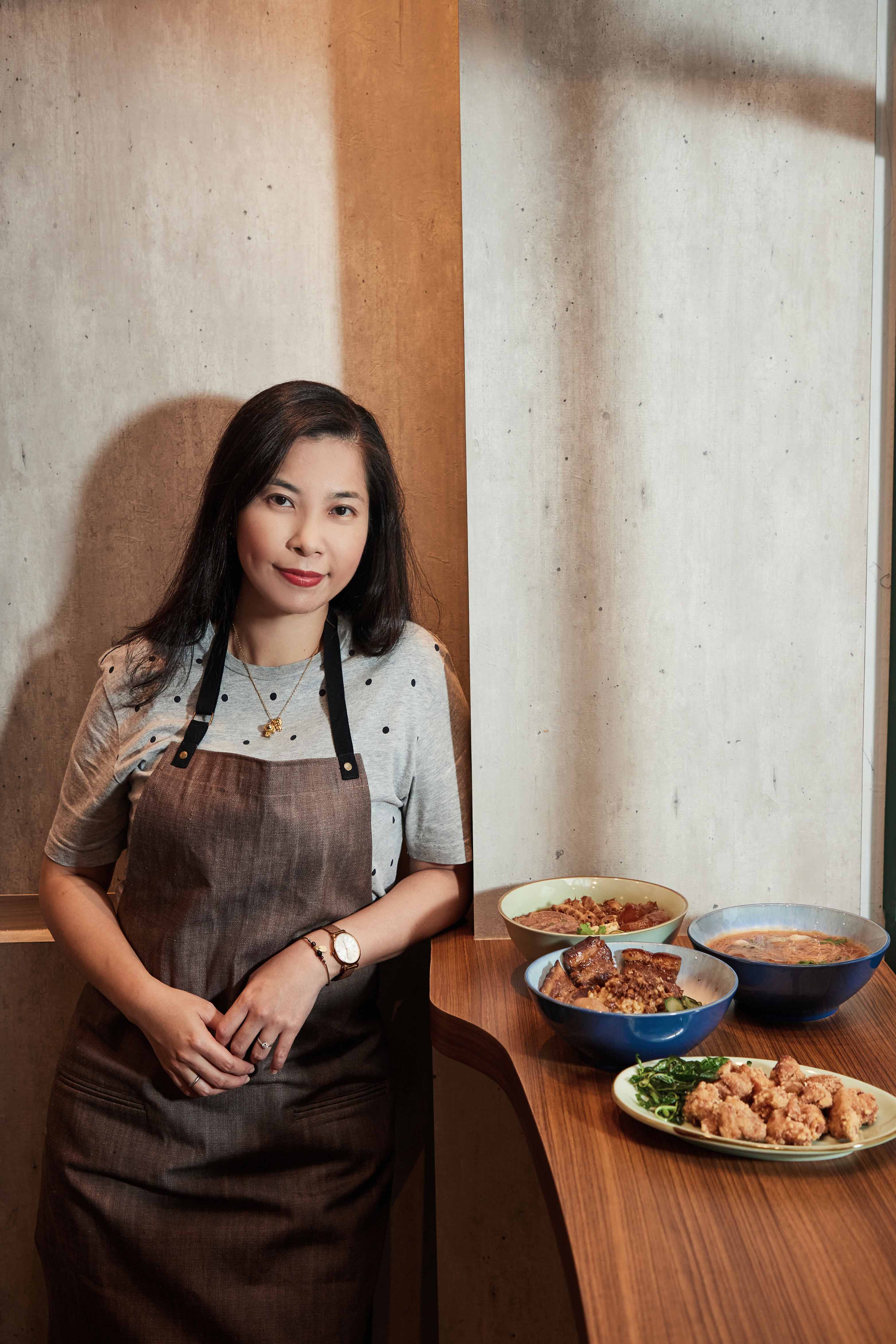 "I grew up in a family that loves to eat and knows the food industry well. My aunts and uncles used to own teppanyaki restaurants and breakfast shops in Taipei," she says in mandarin. "I picked the 'safer' route of becoming an engineer after graduating from university, but deep down I've always wanted to open my own eatery at some point."

During the pandemic, Morgan's workload increased significantly due to the booming semiconductor sector, which prompted a reflection on her life goals. "As I became busier, I began to question if it was something I really wanted to do long-term. That's when I revisited my dream of opening a restaurant – I'm not young anymore, it feels like time is running out for me to do this. I talked about it with my husband and close friends, who were all supportive, so I decided to take the plunge." Morgan's husband and two friends, all Taiwanese, are silent partners in the biz. She declines to share how much they've invested.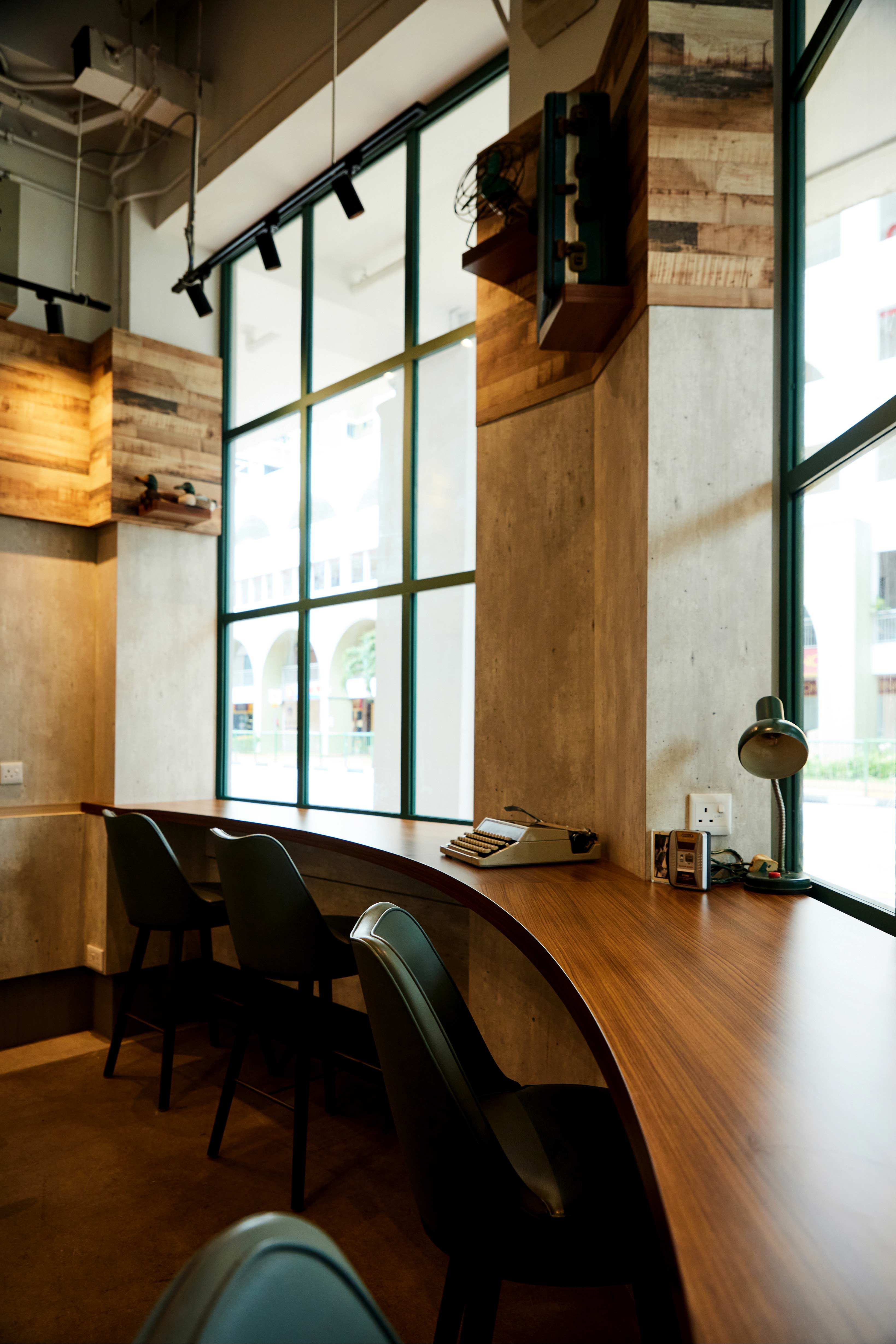 Filled with just 10 seats, the cosy eatery sports a chic palette of dark wood and concrete, accented by forest green window panels and vintage knick-knacks like radios and typewriters. The vibe is warm and inviting – the four counter seats by the large windows facing a busy road are a great spot for people-watching while enjoying your food.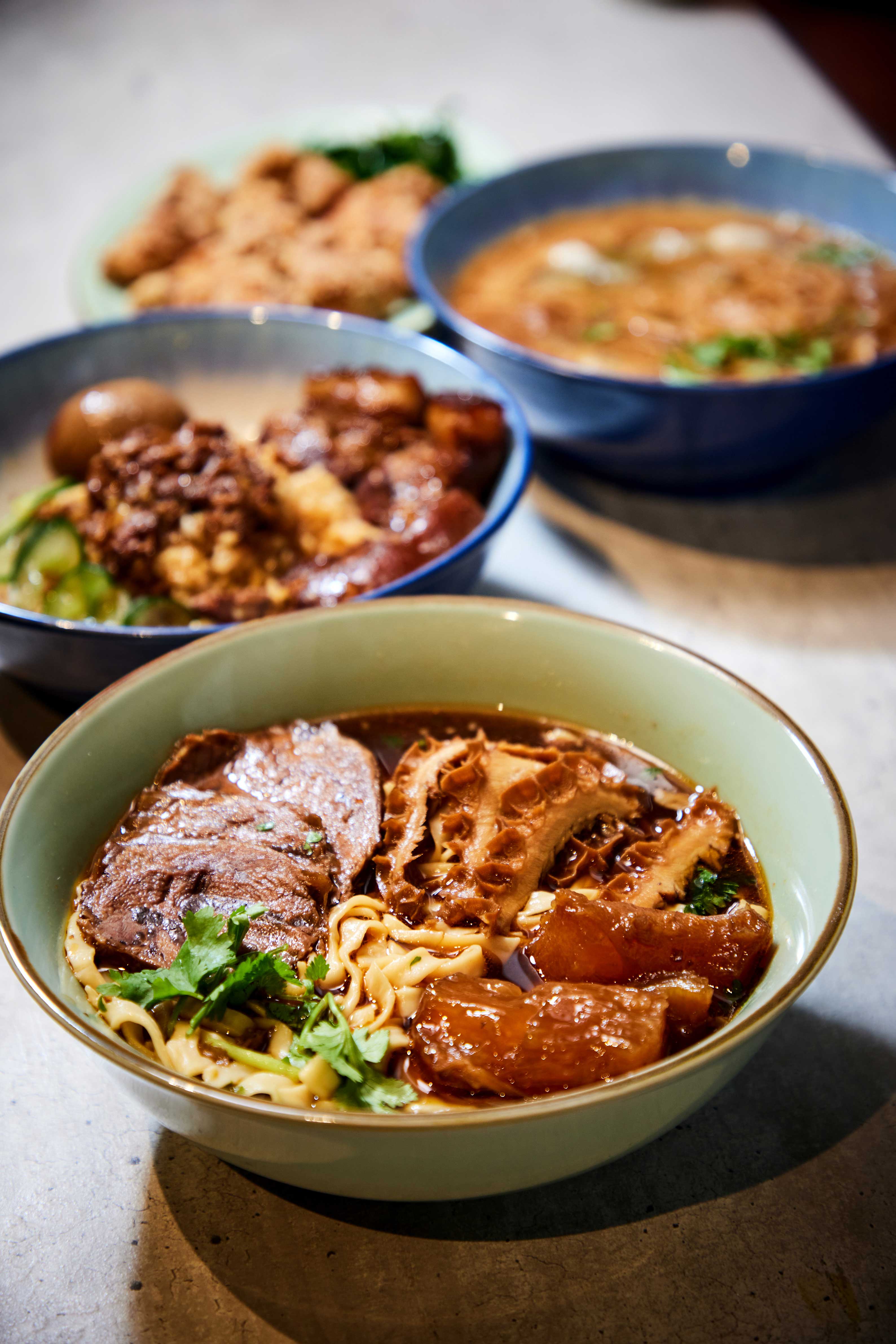 A summary of Taiwan's greatest hits, with signatures like oyster and pork intestine mee sua, braised pork rice and beef noodle soup. Prices start from $7.90 for the braised minced pork rice, which is slightly higher than other Taiwanese eateries like Eat 3 Bowls. However, the space here is much more comfortable and elegant – this is a spot where you can spend a leisurely afternoon, compared to the more harried vibe at the other joints.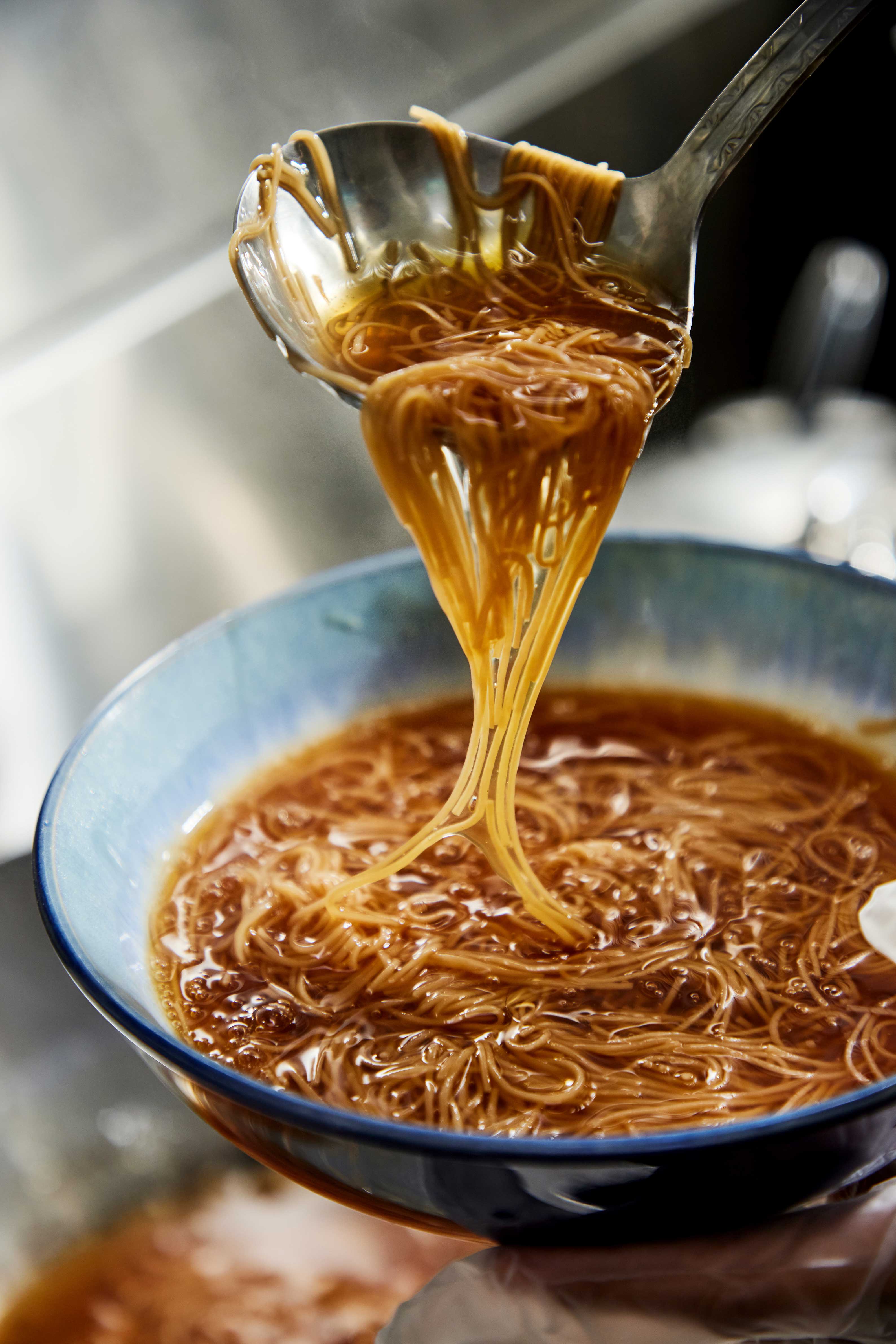 In order to preserve the authentic taste of her Taiwanese dishes, Morgan says she has consciously refrained from tinkering with the recipes too much to suit Singaporean tastes. "The only thing I've changed is not selecting pork belly that's too fatty as I know some locals are put off by that," she says, laughing.

Morgan, who frequently hosted dinner parties at home prior to opening the restaurant, will helm the kitchen while training two newly-hired staff. "Once they master my recipes, I will move on to front-of-house duties. I'm actually okay with either – as a new owner, I'm prepared to do everything."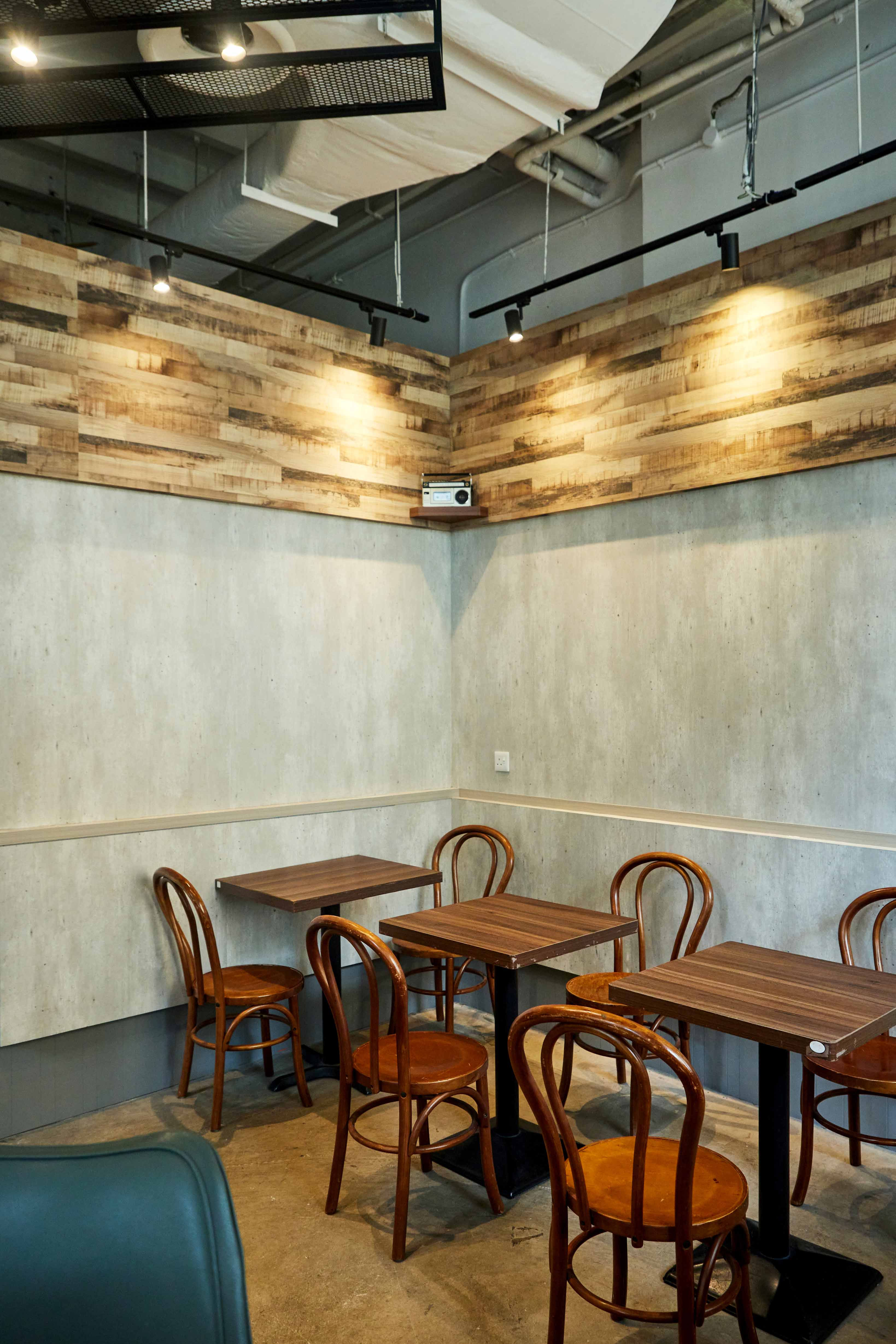 While the work-from-home directive and dining restrictions have been driving many F&B operators to the heartlands, Morgan is confident about opening her restaurant in the CBD. "We're aware of the reduced office crowd, which is why dine-in will not be our only focus. We have plans to create delivery-friendly bento sets and we're also exploring partnerships with nearby offices to cater bentos for their meetings and events."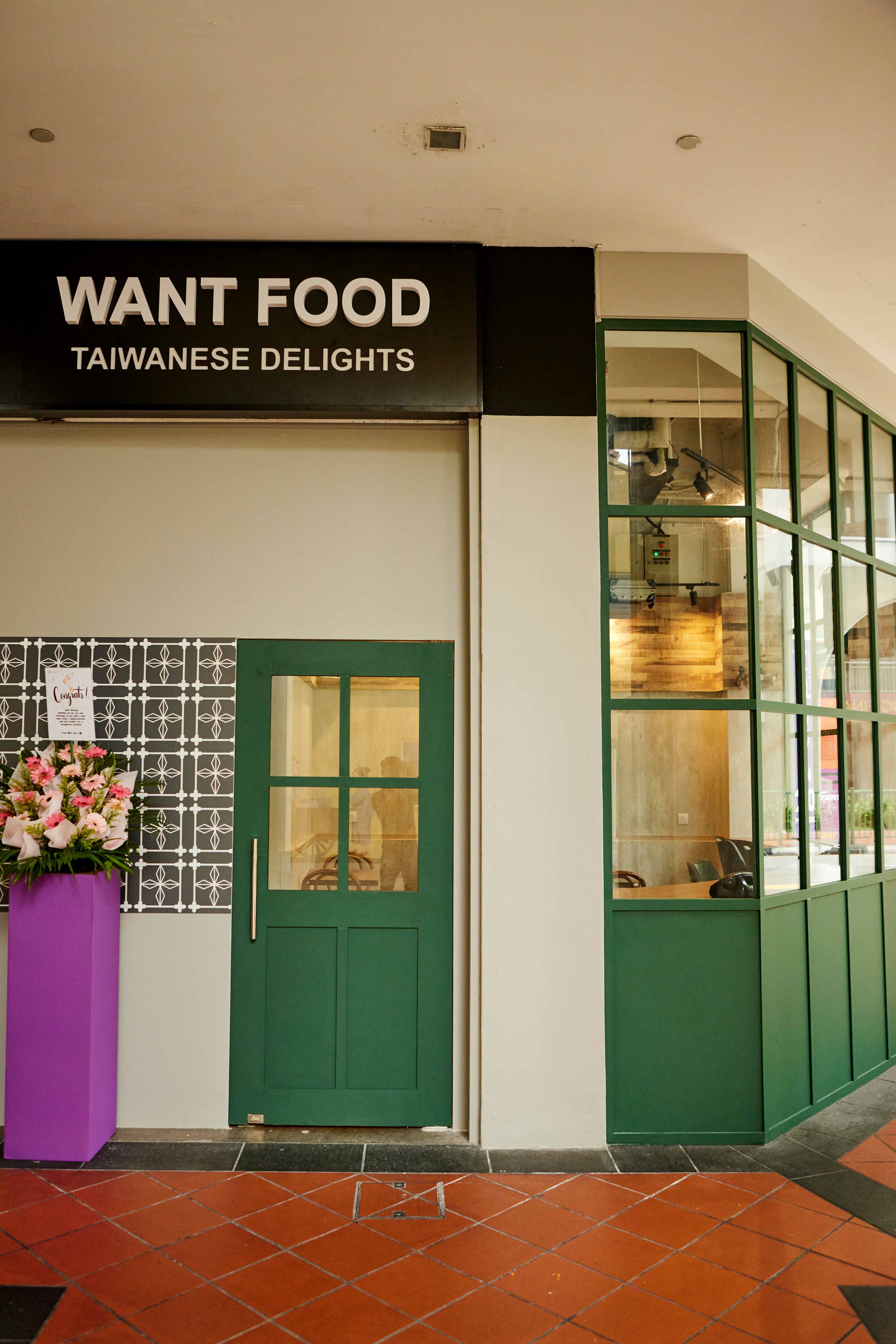 From now to December 11, the shop is offering a free kid's-sized bowl of mee sua or beef noodles with every full-sized main course order. Only available for children aged ten and below.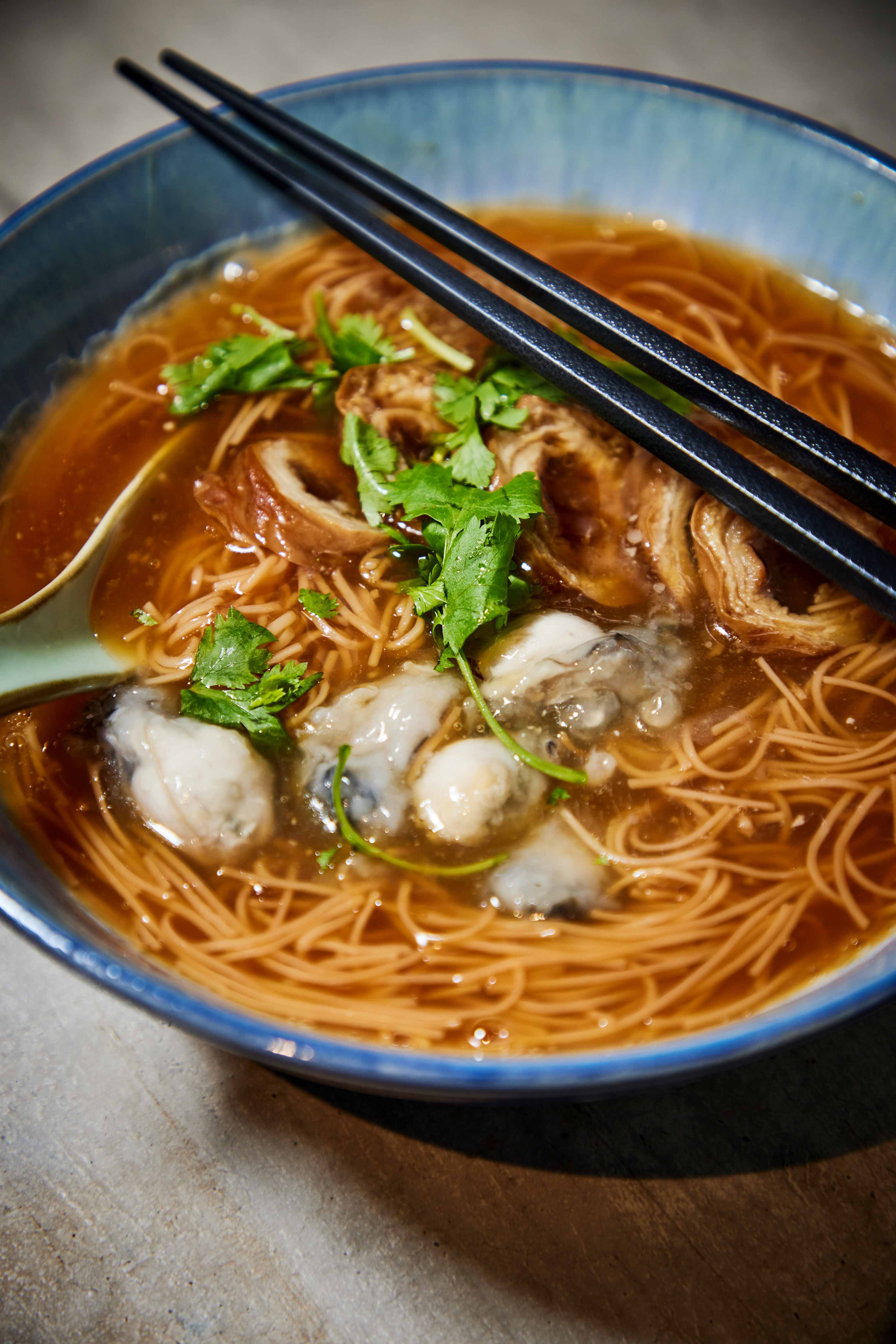 The mee sua (rice vermicelli), though delicate and silky, retains a springy bite while swimming in a smooth bonito-based soup thickened with starch. Morgan cleans and prepares the pig intestines herself – a process that requires washing with salt – so there's no foul odour. After braising, the intestines add a lovely chew and savouriness to the broth, which we found a little bland during our first tasting. A much-improved version was served at our repeat visit a few weeks later – this time, the soup is well-seasoned with dark vinegar and a spoonful of minced garlic, and rounded off nicely with plump oysters and chopped coriander.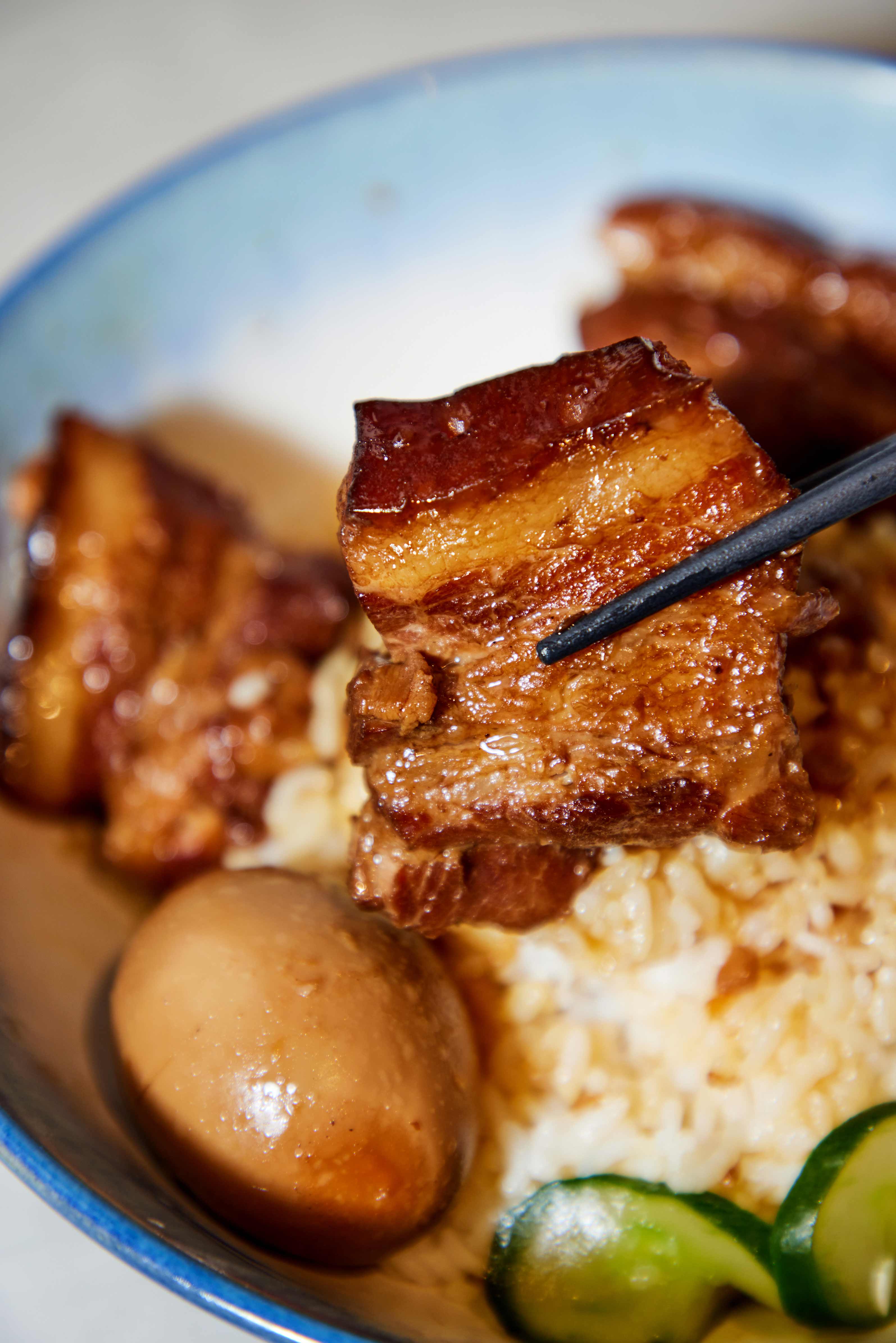 Morgan serves an amalgamation of kong rou fan, which uses thick slices of pork belly and minced meat used in lu rou fan in this version (both "kong" and "lu" refer to braising). Both types of meat are stewed overnight in a ruddy base of soy sauce, five-spice powder and Chinese wine. The tender pork belly, hand-picked by Morgan, is not too fatty but flavourful enough to act as the perfect foil to the leaner minced meat when poured over plain rice. Together with the braised egg and pickled cucumber, this is a filling, satisfying bowl.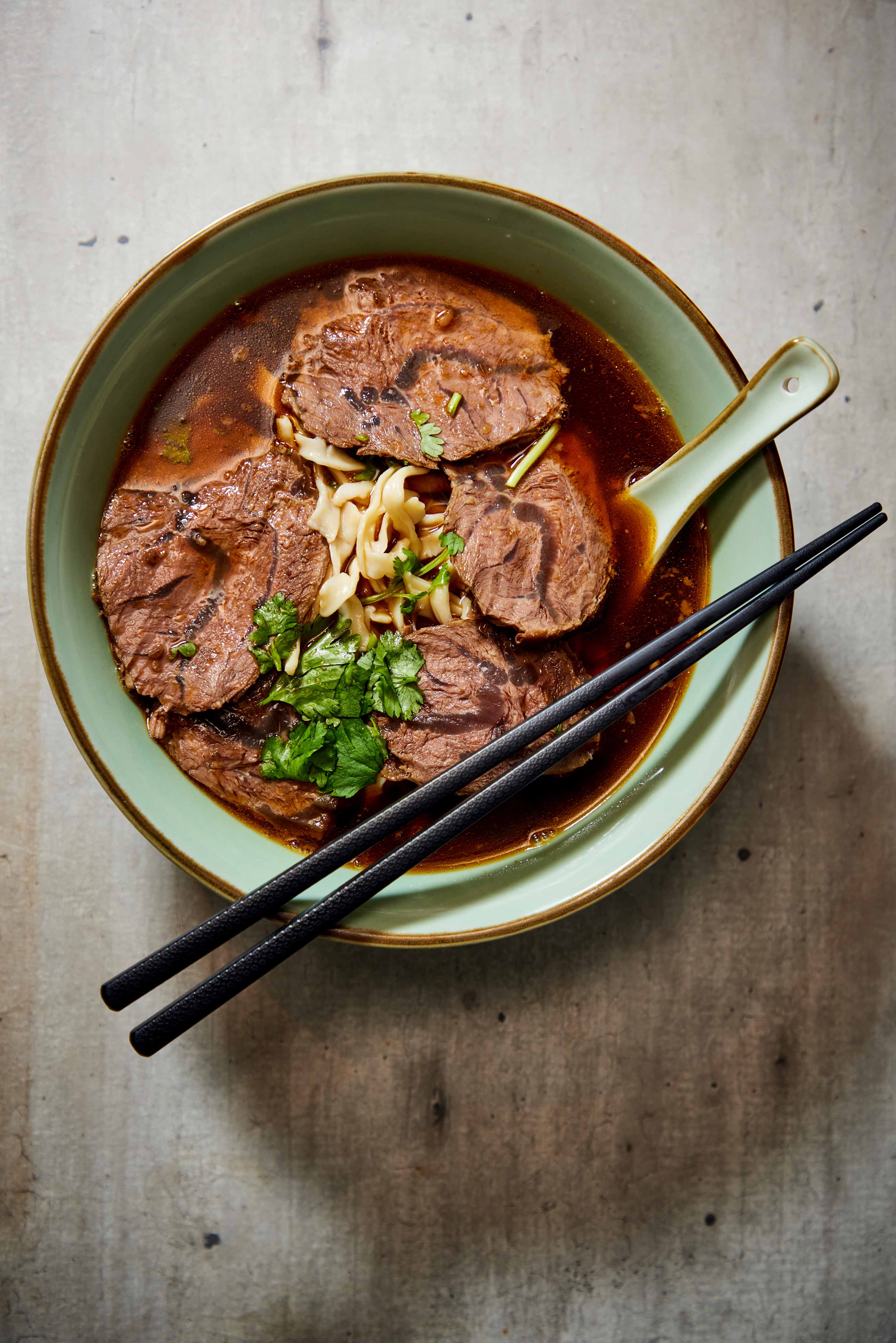 The rich, hearty soup is the result of simmering beef-bone broth with sauteed onions, soy sauce, dou ban jiang (fermented bean paste), Chinese wine and other spices for a full day, before combining with the concentrated braising liquid used for the shank. At our first tasting, Morgan used ban mian that was too soft to carry off the robust soup. She has since replaced it with yang chun mian (thin egg noodles), which is chewier and makes a better pairing. Topped with seven thick-cut slices of tender beef shank, this is a tasty, satisfying noodle dish.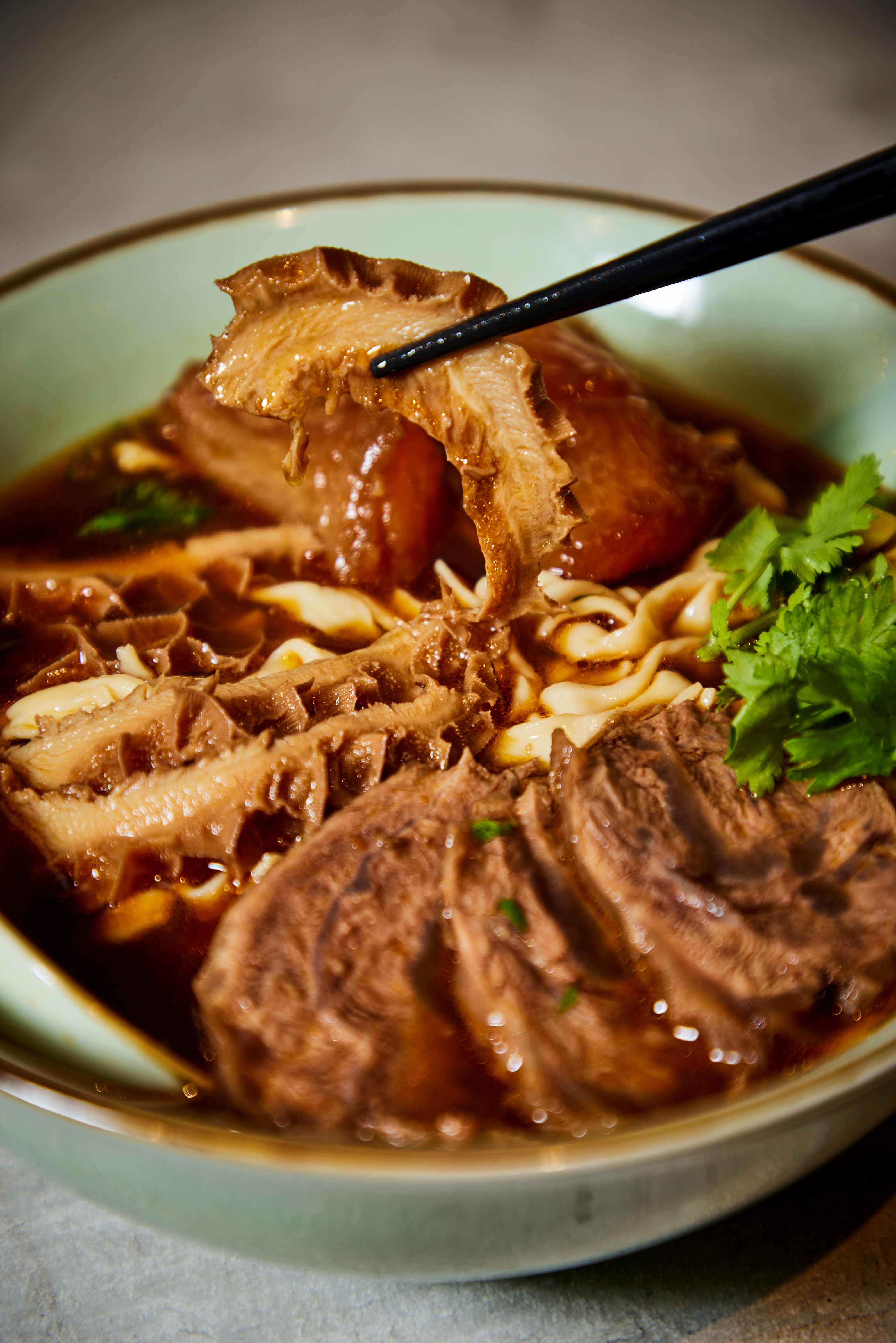 You get a variety of shank, tendon and tripe in this slightly more expensive bowl of beef noodles. We like that Morgan braises the meat separately from the tendon and tripe to keep the flavours clean. The jiggly tendon melts in the mouth, and the clean-tasting tripe is soft yet chewy. Go for this tasty trifecta if you're not squeamish about offal.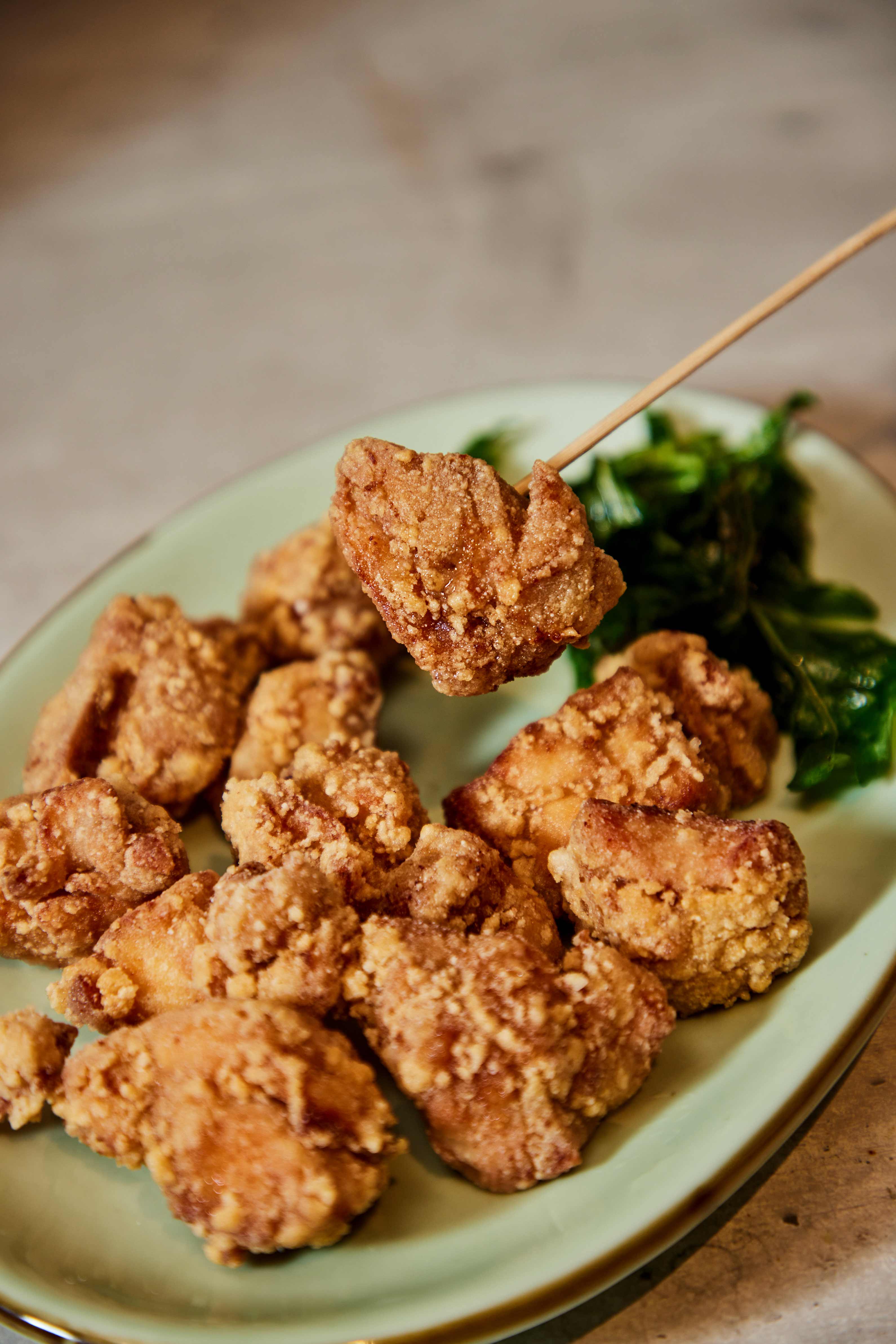 The fried-to-order yan su ji (which literally translates to salty crispy chicken) has a crunchy, crumbly shell, which tears apart easily to reveal juicy chicken chunks. Only thigh meat is used here, so every bite is succulent. The seasoning is punchy yet well-balanced – we like that it does not taste overwhelmingly of five-spice powder, despite the chicken being tossed in the spice together with salt and pepper after frying. Deep-fried basil leaves are served on the side, which have a sweet, slightly peppery flavour that complements the chicken well.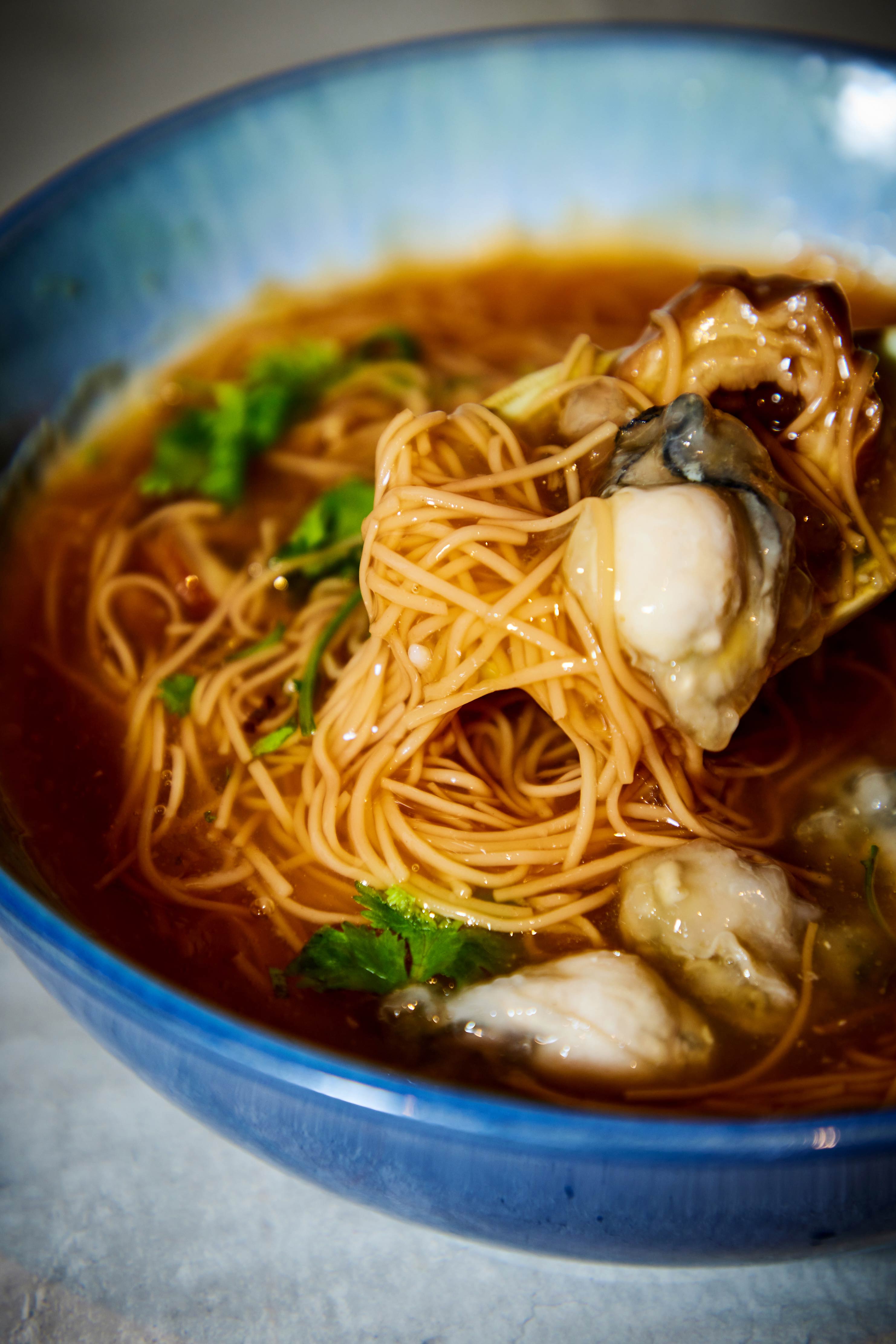 This charming eatery offers a serene spot to enjoy Taiwanese food in the heart of the CBD. Our favourite items are the moreish mee sua and addictive fried chicken. Visit early if you wish to try the beef noodles and braised pork rice, as there are only limited quantities available each day. There were minor hiccups at our first tasting – the mee sua soup was under seasoned and the beef noodles were a little overcooked – these were remedied during our repeat visit a few weeks later. As it's early days, we believe the consistency will be improved as the team gains more experience.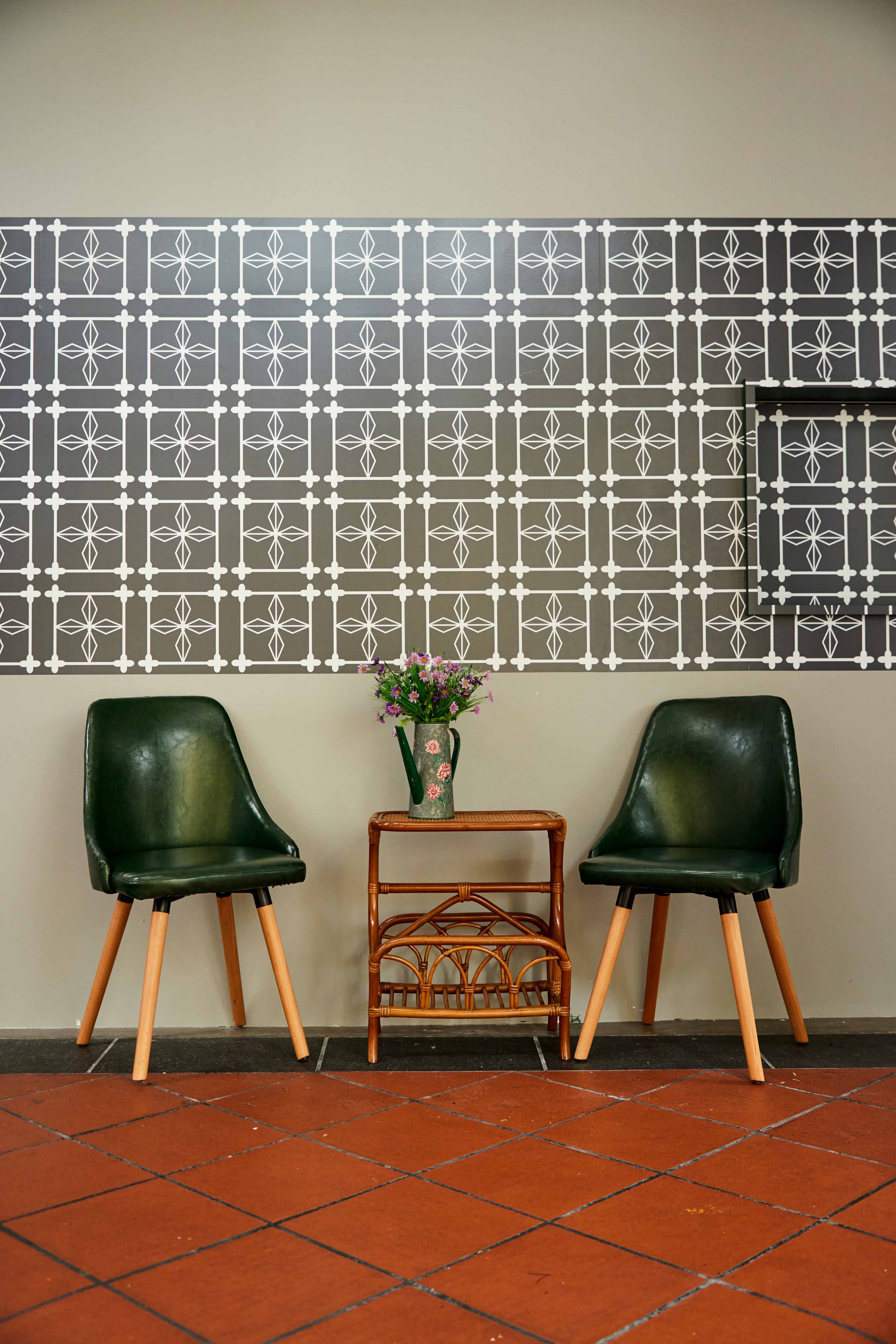 Want Food Taiwanese Delights is at #01-63, 22 Cross St, S048421. Open daily 11am to 7pm. Call 93969800 for more info.
All photos cannot be reproduced without permission from 8days.sg

Photos: Aik Chen