Ex TVB Actress Sabrina Leung Edits Throwback Pic With Anita Yuen, Gives Herself Bigger Hair, Eyes And Boobs
Netizens found it hilarious that she only Photoshopped herself and not her pal, Anita. 
Former TVB actress Sabrina Leung, 52, got her start in showbiz after placing third in the 1990 Miss Hong Kong Pageant. The winner that year was Anita Yuen, now 50.
After tying the knot with actor Gary Chan in 2000, Sabrina took a step back from the spotlight, only making the occasional appearance in a handful of dramas.
Although she has not participated in any projects of late, she's still pretty active on Weibo.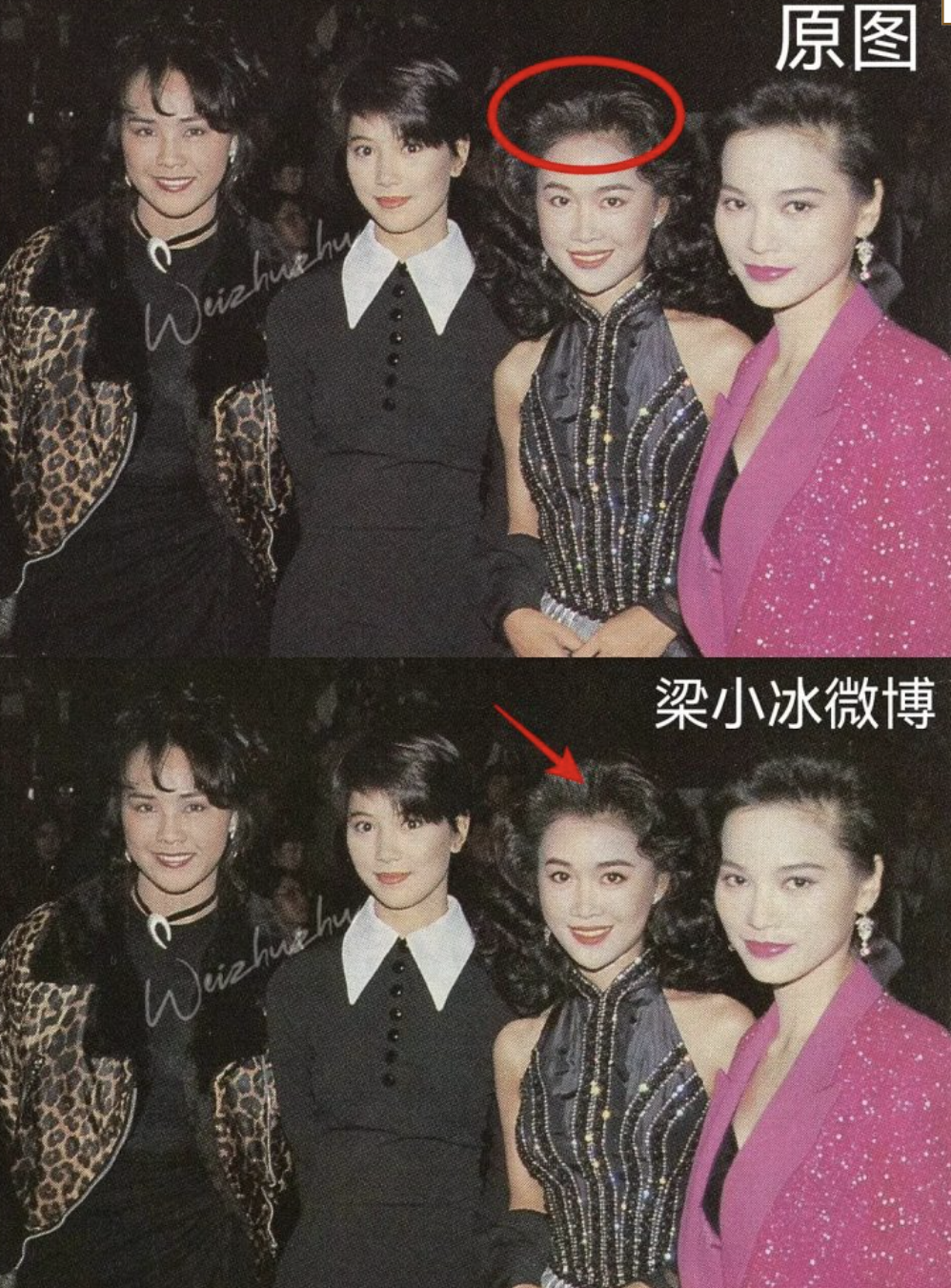 Spot the difference?
In March, Sabrina posted a pic of her attending a banquet with Anita and fellow actresses Amy Fan and Cher Yeung from 30 years ago.
"[Anita and I] must have only been 20 and 21 years old then! Cher Yeung, who won the Miss Hong Kong pageant during the year Maggie Cheung joined, is [in the pic] too. My husband says that it was my huge, wavy hair that got his attention all those years ago, hahaha," wrote Sabrina. 
However, netizens recently realised that the picture she posted was doctored and they did a side-by-side comparison of the two pics. 
In Sabrina's version, her hair looked more voluminous , her eyes larger, her shoulders straighter, and her, um, boobs bigger. 
Many had a good laugh spotting the differences between the photos, leaving comments such as "You photoshopped an old pic from 1992? And you only photoshopped yourself?"
Photos: Sinchew News