Ex TVB Star King Kong Now Sells Chicken Wings, Breaks Down Over Criticism That His $2 Wings Are Too Expensive
King Kong and his Taiwanese celeb girlfriend Xiao Xian were speaking about the challenges of running an F&B business while defending the pricing of their wings on a live stream.
On September 18, Taiwanese comedian King Kong Lee, whose real name is Lee Hsin Chiao, launched his online business selling homemade chicken wings.

According to the website, King Kong created the dish from his memory of Hongkong-style wings using local ingredients and each serving of five wings sells for NT$200 (S$9.80).
The former TVB actor used to live in the Hongkong and is best known for hosting popular variety show Super Trio Series alongside Eric Tsang.

To mark their launch, King Kong and his girlfriend, Taiwanese actress Kelly Huang, better known as Xiao Xian, had a pop-up stall at a market last weekend.
"We are finally online. It's been delayed for a long time and we can finally do deliveries. Thank you for your help. Thank you for loving the taste of my chicken wings. Thank you [Xiao] Xian for being with me all the way and spurring me on. In the future, if you don't have time to come to the Hengchun Peninsula, you can just order [the wings] online. Thank you for supporting our chicken wings which are made from scratch," wrote King Kong on Facebook.
Fans and friends like celeb pals Nono, Ella Chen and Taiwanese actor Bobby Dou soon took to the comments section to congratulate the couple and rave about how tasty the wings are.
However, there were also netizens who weren't pleased with how the wings were priced, with some calling it "too expensive".
One chicken wing costs NT$40 (S$2)," wrote oneunimpressed netizen.
King Kong responded to the comment, explaining: "Equipment, manpower, software and hardware, and ingredients are all quality stuff. You did not factor these in so you cannot calculate like this."
One fan also spoke up for King Kong and told the netizen to "make it yourself. See how much cheaper it can get.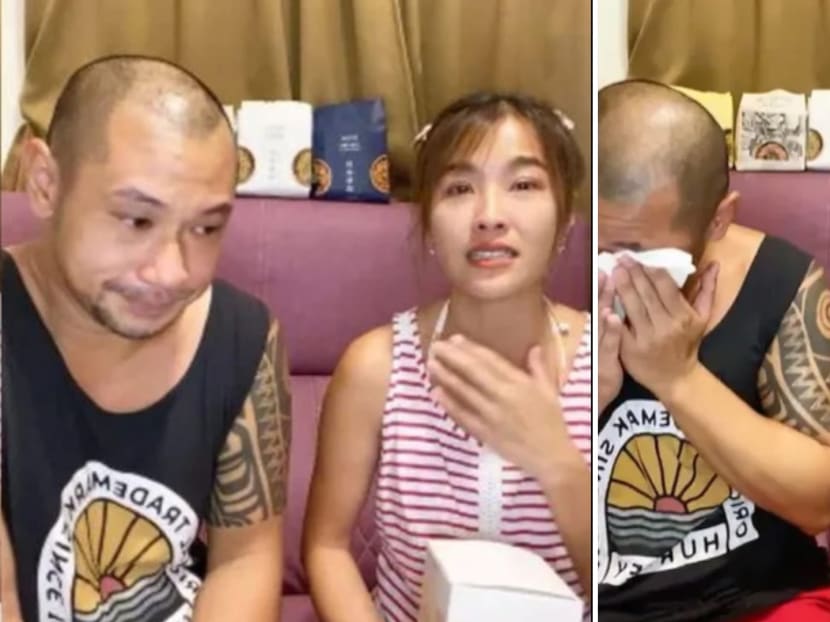 During a live stream session on Monday (Sep 20), King Kong and Xiao Xian spoke about the challenges of running an F&B business, and at the same time, defended the pricing of their wings.

King Kong lamented the working conditions in the kitchen and how the heat is unbearable in the summer. But in winter, the wind is so cold that the back of their feet would crack.
He soon got very emotional while talking about the hardships of being in F&B. At one point he broke down in tears and even had to excuse himself from the live stream.
If you haven't been through it, you wouldn't know how tough [running an] F&B [business] is, said Xiao Xian, who couldn't help but cry too as she tried to comfort King Kong.

When we were trying to meet orders for the Mid-Autumn Festival, there happened to be a batch of chicken wings that were not okay. We threw away about 600 pieces.

There will definitely be naysayers, but that's fine," added King Kong. Only when there is criticism, there is improvement."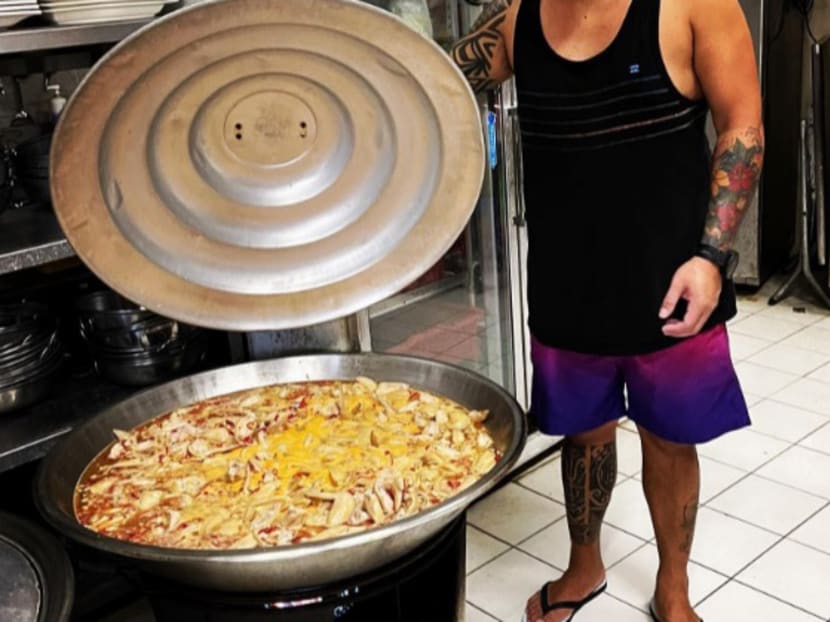 Photos: King Kong/Facebook